Floris Launch 007 Eau De Parfum
25 July, 2022
London based perfumer Floris have launched a new 007 fragrance, created in celebration of 60 years of the James Bond film franchise.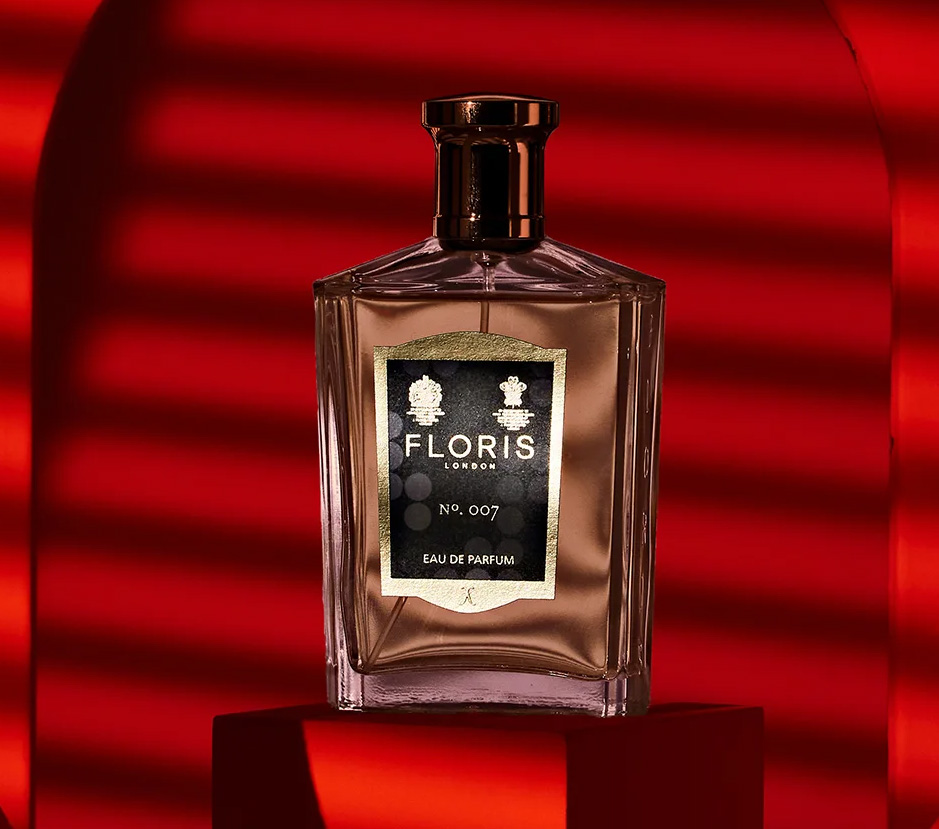 The exclusive No. 007 fragrance draws inspiration from the effortless style and substance of James Bond which has entertained audiences for generations.
The 100ml eau de parfum in Floris' signature bottle with a gold lid and anniversary label features a Dr. No dot design.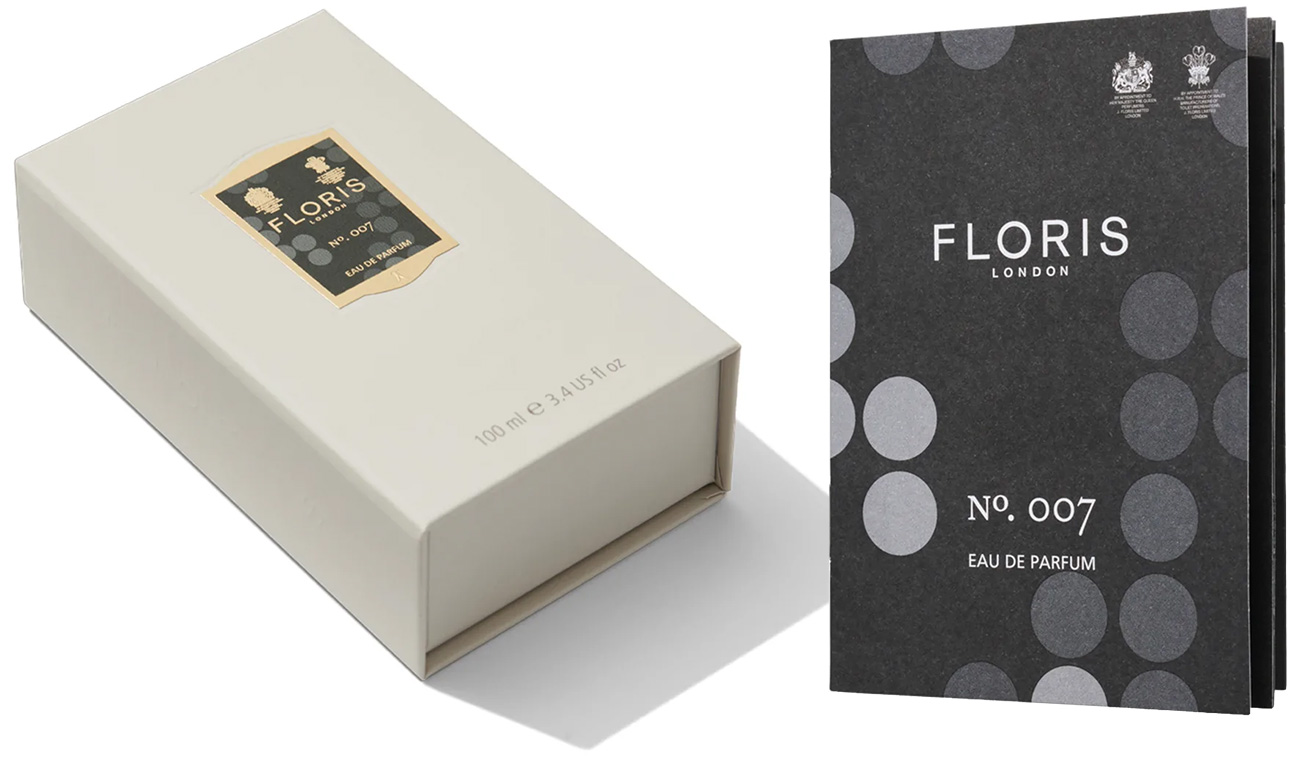 The bottle comes with a commemorative booklet within a special presentation case.
"We are delighted to collaborate with EON Productions to create a fragrance that celebrates 60 years of James Bond films," said Perfume Director Edward Bodenham. "The perfumery team here at Floris have been inspired by this exciting project and felt it was important to reflect on what the James Bond films mean to so many people, and how much they have greatly entertained our lives over the years."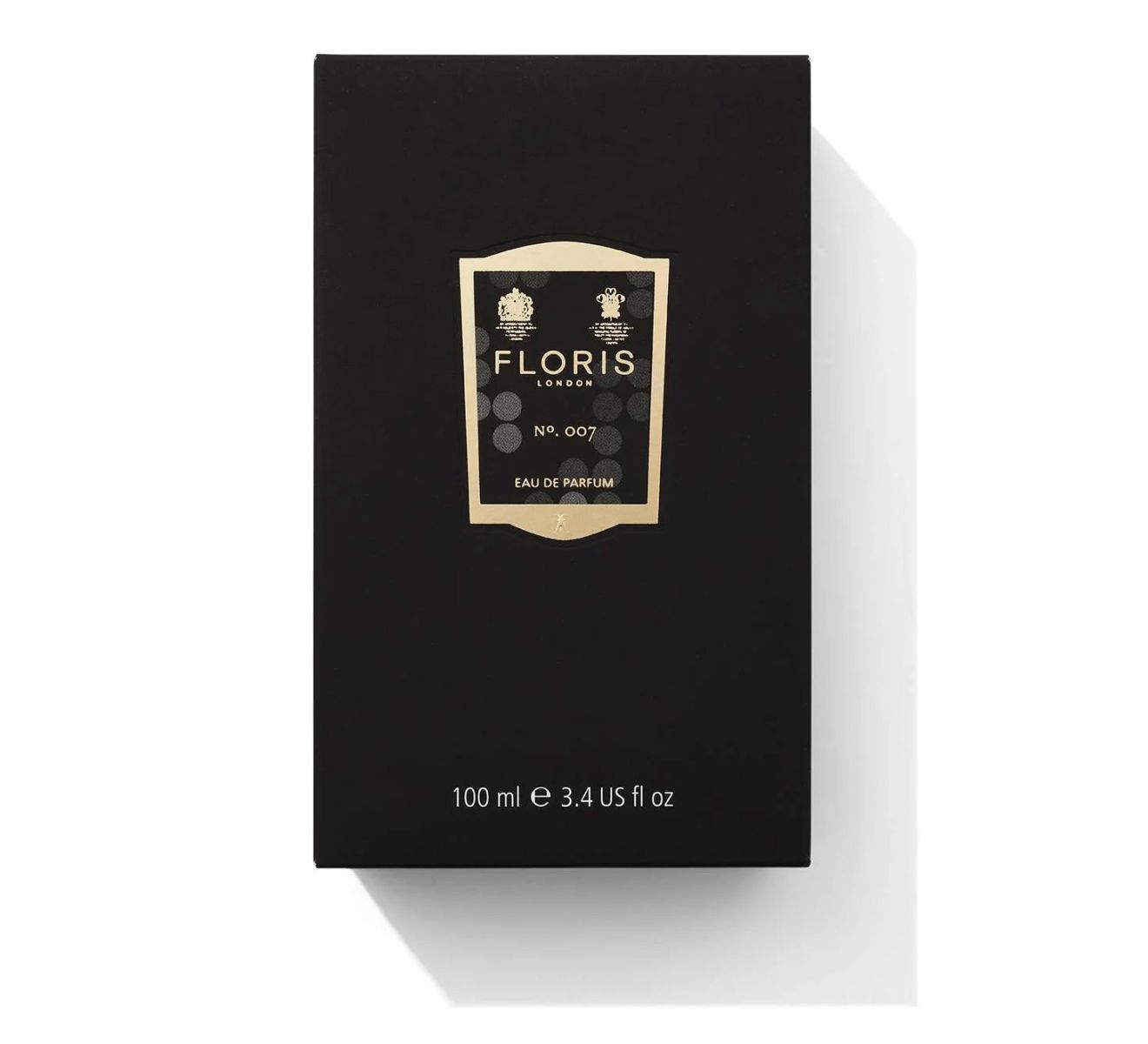 Having stood in the heart of Jermyn Street for nearly 300 years, Floris are the standard bearers of perfumery expertise in London. Their rich history of creating the perfect scents for every occasion as family perfumers dates back to 1730 and is to be continued with 007.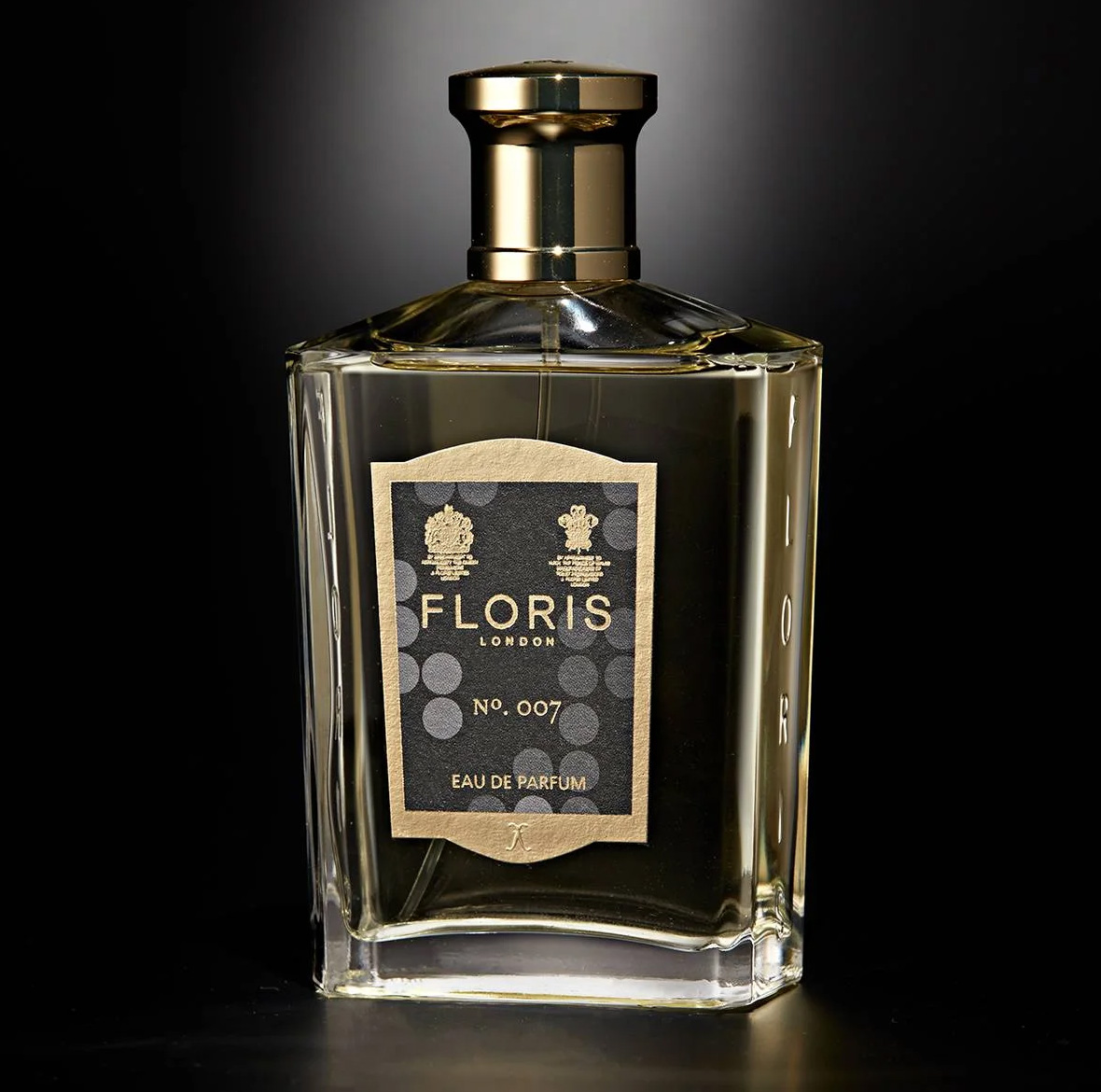 James Bond author Ian Fleming was a fan of the brand (he used Floris No.89 Eau de Parfum) and he mentions Floris in three novels: Moonraker ("Floris provides the soaps and lotions in the lavatories and bedrooms"), Diamonds Are Forever ("He would have to send a cable to May to get things fixed. Let's see - flowers, bath essence from Floris, air the sheets...") and Dr. No ("There was everything in the bathroom - Floris Lime bath essence for men and Guerlain bathcubes for women.").
No.007 is a rich, multifaceted scent, with a warm depth and an air of style and sophistication, whilst exuding a sense of insouciance and excitement. The scent opens with the exhilarating note of juniper, a fragrant nod to the infamous Vesper Martini. Refreshing bursts of uplifting bergamot, lemon and sweet orange draw on the Italian scenes in films including From Russia With Love and Casino Royale. These uplifting top notes are balanced with the delicate addition of smooth rose, the national flower of England, pairing perfectly with dry, woody, tones.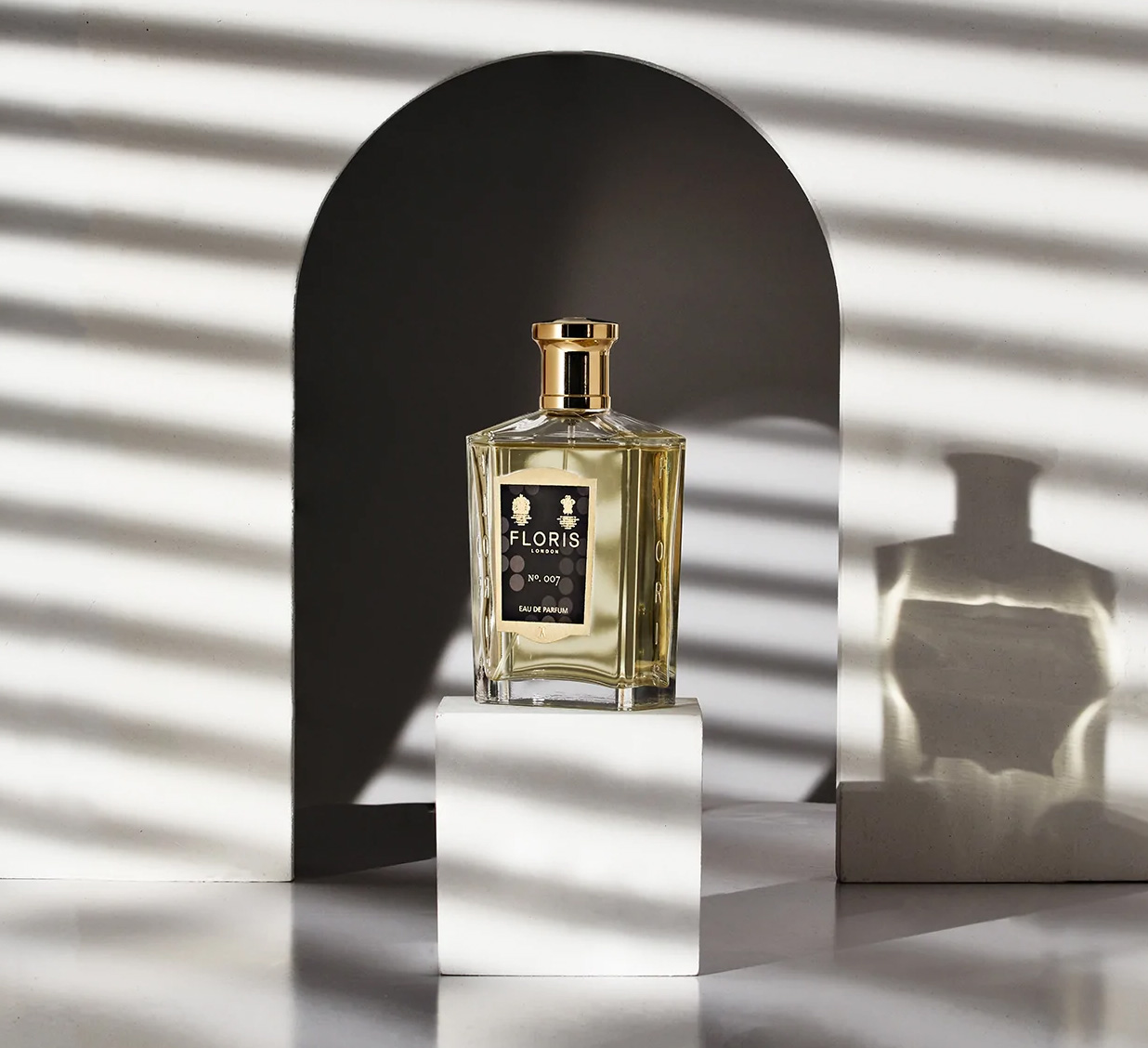 A hint of smoky dianthus carnation reflects the elegant ambience of the St. James members clubs frequented by Ian Fleming, woven in as a part of Bond's life within his novels and subsequent films. 007 wears a red carnation on screen in the button hole of his white dinner jacket in Goldfinger and later in SPECTRE.
Warm, glowing amber notes bring a rum-like dash of Jamaica into the mix, a reoccurring backdrop for Bond - from Dr. No to No Time to Die. The subtly spicy facet of oakmoss and comforting musks adds a rich intensity and earthy warmth to the scent, inspired by 007's family home Skyfall in Scotland.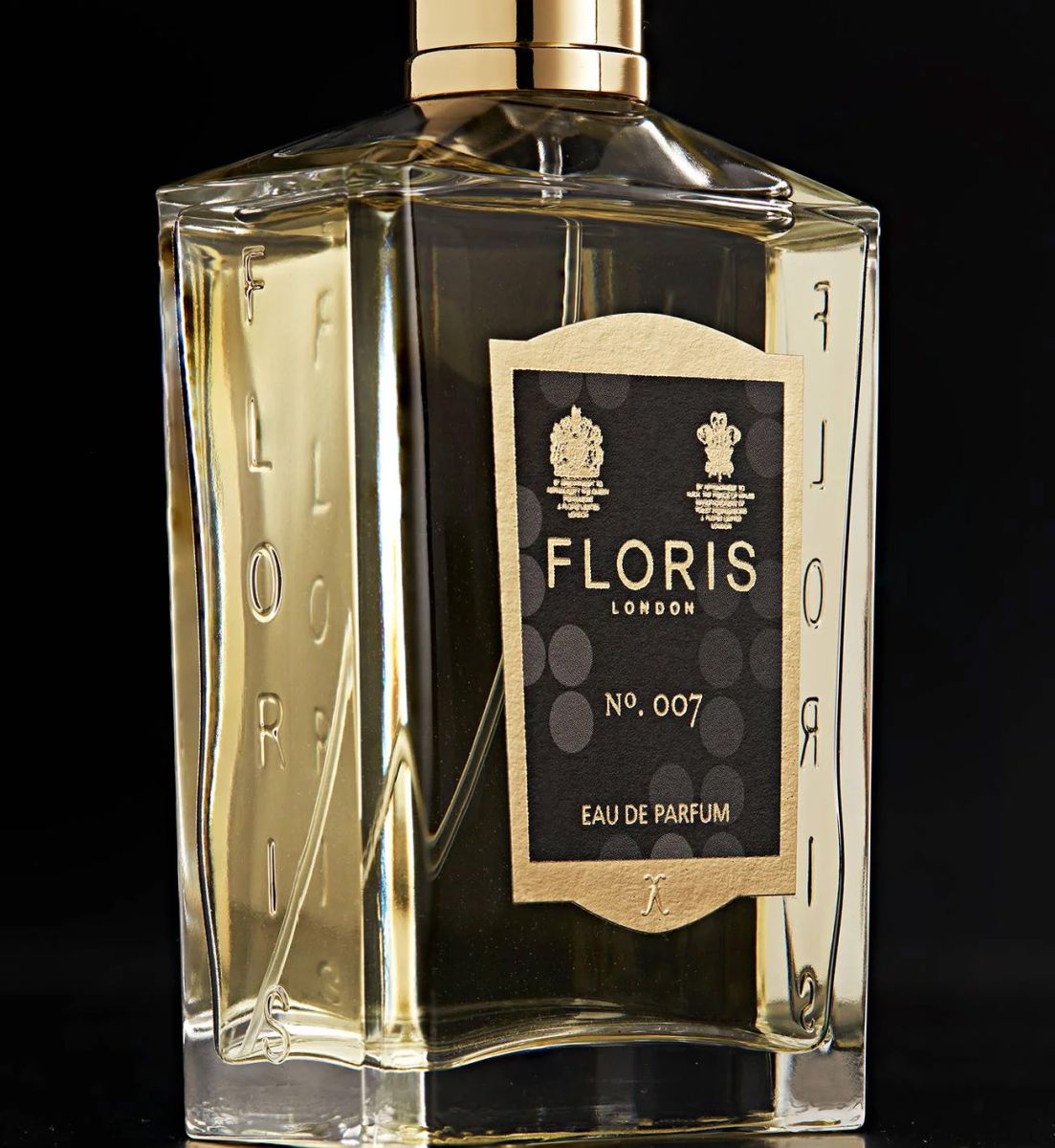 The Dr. No dots inspired the team at Floris for No. 007's packaging design in the 60th anniversary year. This iconic design helps to complete the look on the packaging with a visual which all James Bond fans will be able to identify.
The Floris 007 fragrance is available for £200 on the Floris UK website (international delivery available) or at Neiman Marcus in the US.
Subscribe to the Bond Lifestyle EYES ONLY newsletter