Empire releases two new SPECTRE stills of Dave Bautista as Mr. Hinx and Léa Seydoux as Dr. Swann
26 February, 2015
In the new issue of Empire Magazine, available from today Thursday February 26th, we get a first look at Dave Bautista's character Mr. Hinx and a glimpse at Léa Seydoux's mysterious Dr. Madeleine Swann, both starring in SPECTRE.
The first image shows Dave Bautista as Mr. Hinx, a SPECTRE baddie, sitting in a Range Rover, holding a fierce looking double barrel pistol, an Arsenal Firearms AF2011 Dueller Prismatic.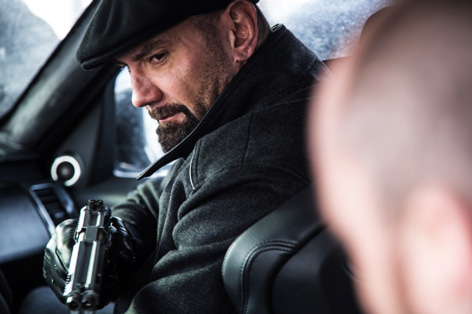 In the second image we see director Sam Mendes on set instructing actress Léa Seydoux, who plays one of SPECTRE's Bond Girls, Dr. Madeleine Swann.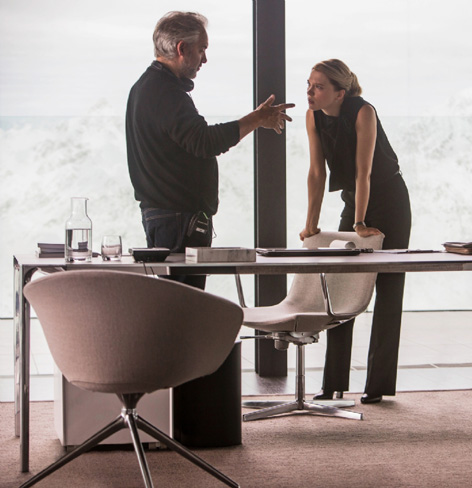 Empire released the two images today, and announced an in-depth feature on the 24th James Bond film which covers everything from new one-liners to chances of seeing chickens flying out of a barn.
In the magazine, Dave Bautista says about his part: "When I came over to meet Sam [Mendes], I only asked two questions. I asked him if Mr. Hinx was a badass. He said, 'Yes, he's a badass.' I said, 'Well, is Mr. Hinx intelligent?' He said, 'Very.' That's what I like about Mr. Hinx. He's very well-dressed and very well-mannered. I'm not just here to fight people. He has a sense of humour. He definitely knows what a metaphor is."
In other words, he may have an old-school name, but Mr. Hinx is far from just another lunk 007 has to thunk. He may even know which wine to pair with fish.
Also on the on the intellectual side of things, Dr. Madeleine Swann is brainier than your average Bond girl.
"I don't consider myself a Bond girl," says Seydoux. "I think I'm not really the stereotyped Bond girl. I feel quite different. You can't be like, 'Oh, James.' You have to find something else. She's not a fighter, she's a doctor," she adds. "She fights in another way."
Earlier this week two covers of Empire magazine were revealed, showing a close-up of Daniel Craig as Bond, not showing much more than part of his face. It would have been more interesting to see him in one of his SPECTRE outfits.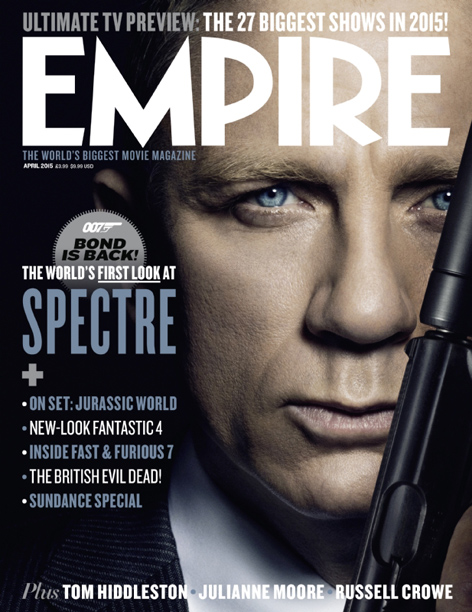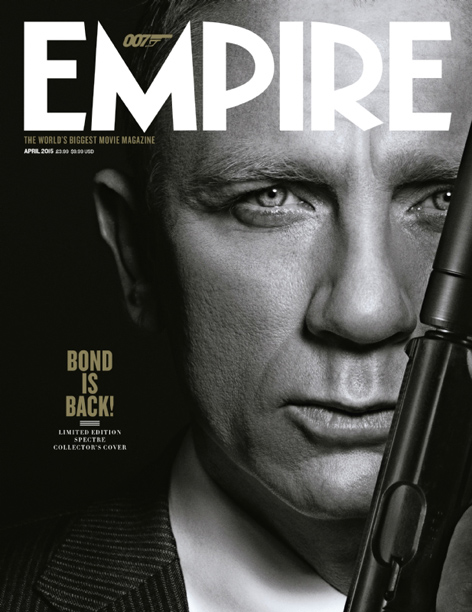 Get your copy of Empire now in your local magazine store.
SPECTRE is set for a October 23, 2015 release in the UK and a November 6, 2015 release in the US, starring Daniel Craig, Léa Seydoux, Dave Bautista, Christoph Waltz, Ralph Fiennes, Naomie Harris, Ben Whishaw, Rory Kinnear, Andrew Scott and Monica Bellucci.
Subscribe to the Bond Lifestyle EYES ONLY newsletter