Crockett & Jones launches e-commerce website
08 March, 2021
Crockett & Jones, James Bond's shoemaker since SkyFall, has announced the launch of a new website and E-commerce department.
The website will launch with a multi-store setup covering the UK, US & ROW shipping destinations with the omission of Europe. Due to complication with Brexit, unfortunately Crockett & Jones is unable to ship to European destinations until further notice.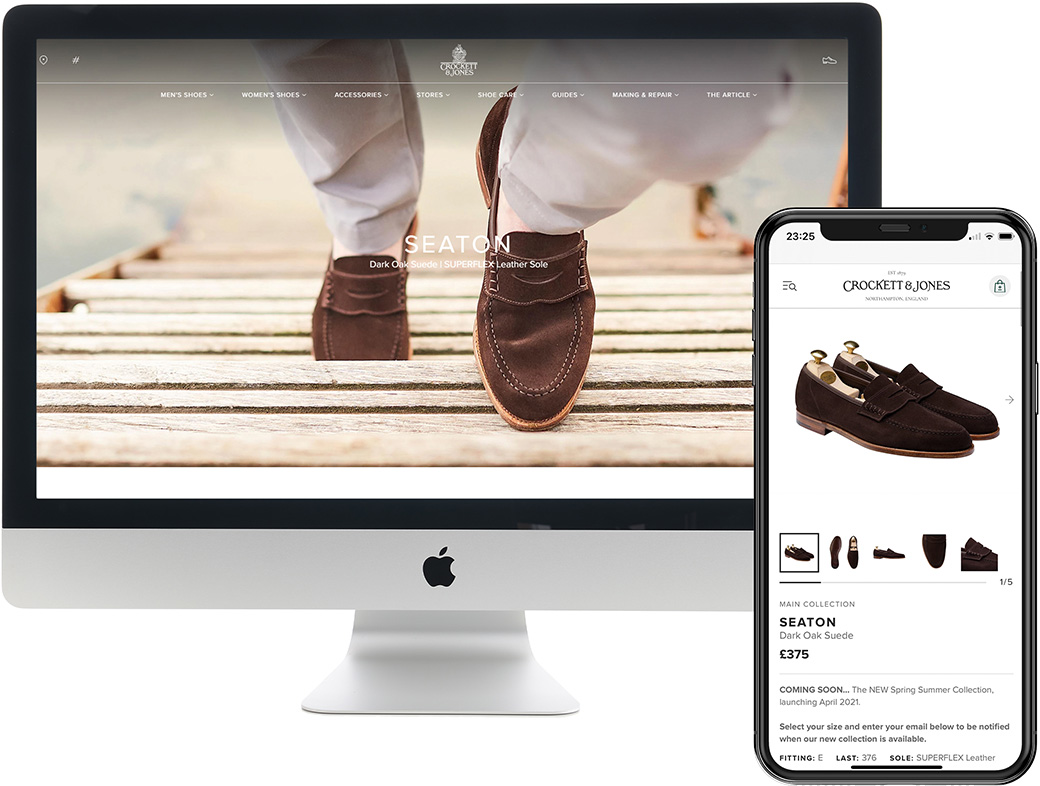 The online store is run and managed by a small team of expertly trained staff who have pledged to do their utmost to ensure the online customer service meets the high expectations of the Crockett & Jones customers. This new division will sit alongside the Crockett & Jones bricks & mortar retail stores.
The premises in which the E-commerce warehouse and Customer Care Team are situated was acquired a few years ago, in 2018. Jonathan & Nick Jones had the foresight to buy back the old coach house across the road. This once housed their Grandfather's 1930s Bentley, either a Speed Six or an 8 Litre. The building was sold off during the companies near-demise in the late 1960s and has now risen to the occasion following a full fit-for-purpose rebuild. This new home, 17 Magee Street, sits opposite the factory maximising stock efficiency with shoe making expertise on tap.
James Bond has worn several Crocket & Jones shoes in the latest films, see an overview here.
In 2020, a special Limited Edition "James" shoe was released, celebrating the partnership with the 007 franchise amd the new film No Time To Die.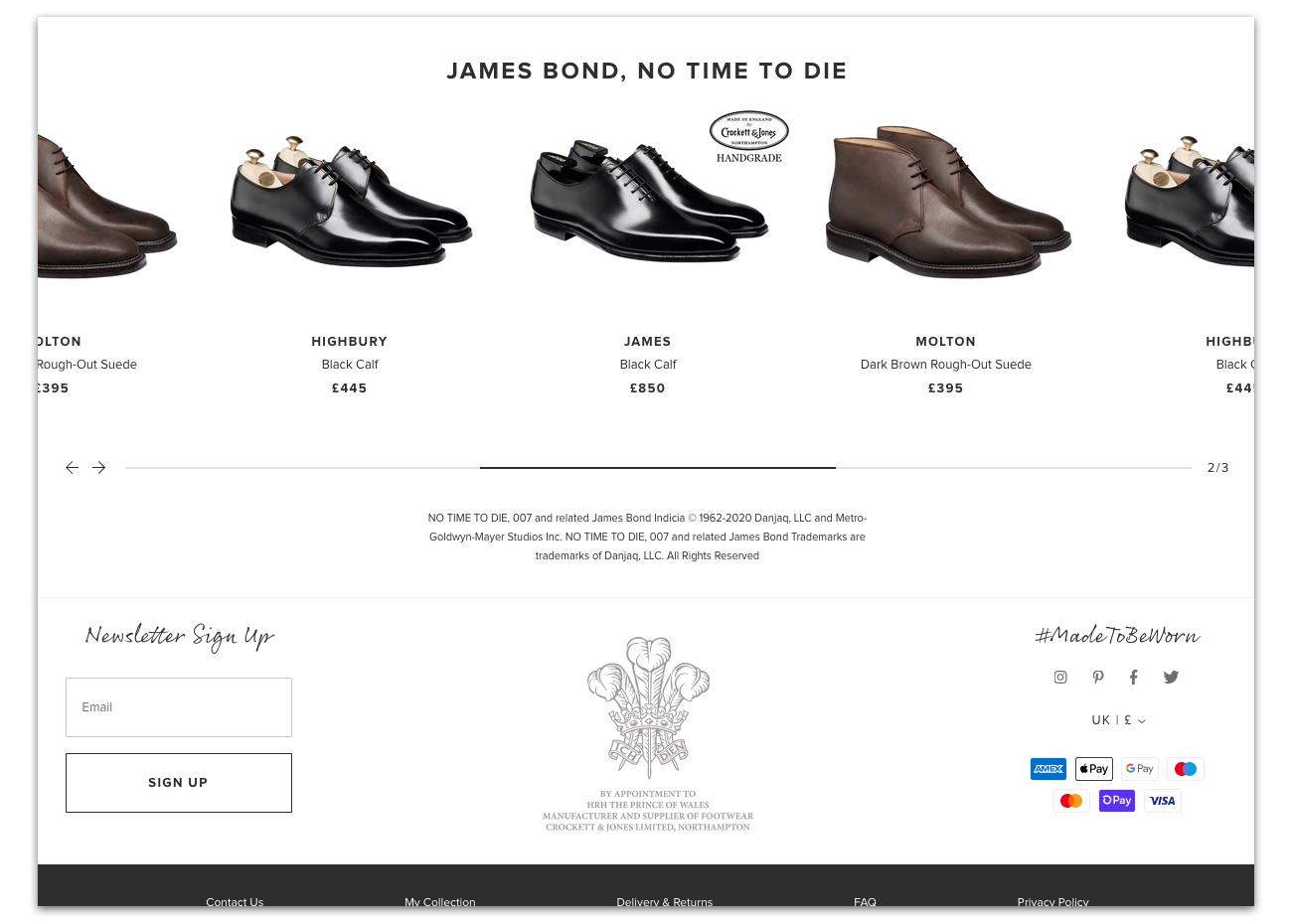 The website features a dedicated No Time To Die page, showing the 'James' and the two shoes that will be worn by Bond in the film: the Molton and the Highbury - which you can now finally buy directly online from Crockett & Jones.
Visit the new Crockett & Jones website or visit the No Time To Die page on that website.
Subscribe to the Bond Lifestyle EYES ONLY newsletter