Container transportation and shipping company CMA CGM official partners of No Time To Die
11 December, 2019
A less glamorous, but nonetheless important official partner of No Time To Die has been announced. In order to film one of the action sequences in Jamaica, EON Productions partnered with CMA CGM, a French container transportation and shipping company.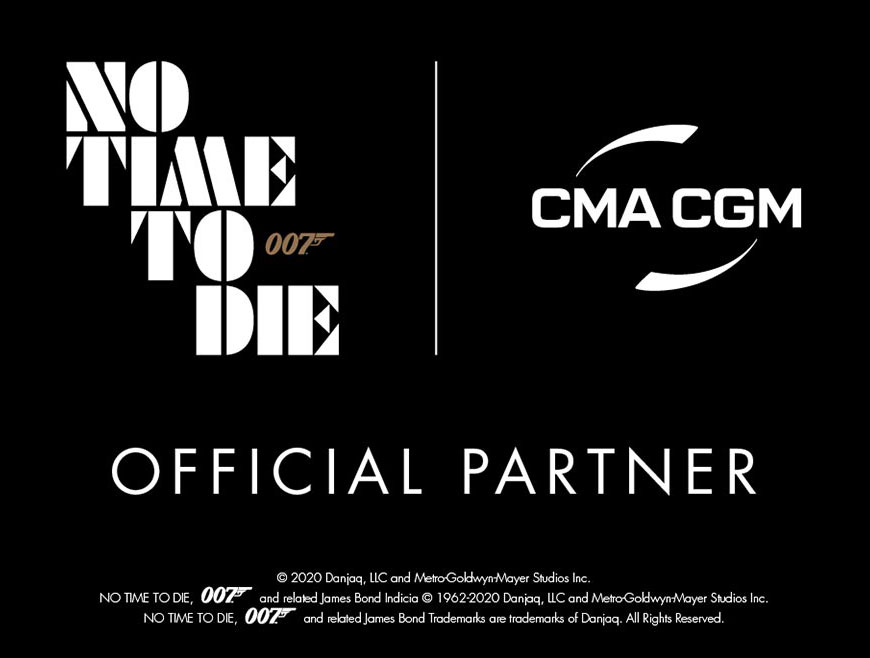 CMA CGM supported EON by deploying a dedicated team in record time to assist with the filming, including helping with CMA CGM ships and the Kingston terminal in Jamaica.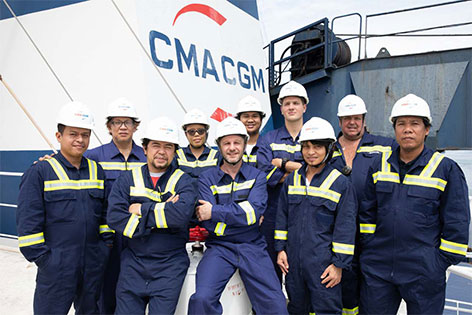 CMA CGM team involved in the production of No Time To Die
For the first time in the Group's history, two CMA CGM vessels were mobilized for the production of the blockbuster: CMA CGM FORT SAINT GEORGES (2,260 TEU) and CMA CGM FORT DE FRANCE (3,504 TEU). A dozen sailors from CMA CGM FORT SAINT GEORGES and their Captain also took part, and nearly 1,000 containers were included in the shoot.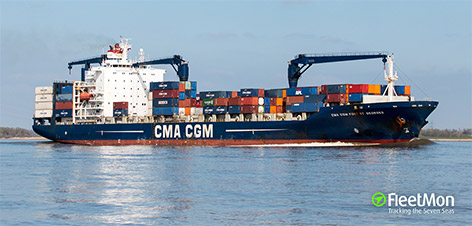 The CMA CGM FORT SAINT GEORGES ship
photo © PW1304 / FleetMon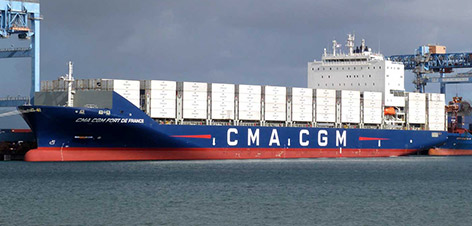 The CMA CGM FORT DE FRANCE ship
photo © Y. Perchoc / cargos-paquebots.net
This means that we will probably see some containers with CMA CGM logos and ships from the company in the film.
One photo was released, showing a helicopter with camera flying through the Kingston Port filled with CMA CGM containers.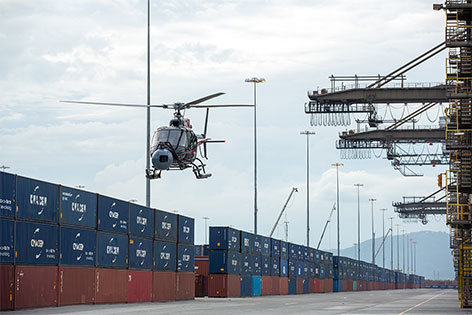 A helicopter filming No Time To Die in the Port of Kingston, Jamaica
According to WikiPedia, CMA CGM S.A. is a leading worldwide shipping group, using 200 shipping routes between 420 ports in 150 different countries, ranking fourth behind Maersk Line, MSC and COSCO. The company headquarters are in Marseille, France, and its North American headquarters are in Norfolk, Virginia, United States.
The name is an acronym of two predecessor companies, Compagnie Maritime d'Affrètement (CMA) and Compagnie Générale Maritime (CGM), which translate as "Maritime Freighting Company" and "General Maritime Company".
See other companies that are featured in the Guide to No Time To Die.
Subscribe to the Bond Lifestyle EYES ONLY newsletter