Bollinger unveils James Bond Special Cuvée Limited Edition Gift Box
01 October, 2020
In celebration of over 40 years of partnership as the Official Champagne of 007 and the upcoming film No Time To Die, Champagne Bollinger has produced a limited edition gift box that brings together three icons: Bollinger's signature Special Cuvée, the Aston Martin DB5 and James Bond.
The limited edition gift box features the silhouette of James Bond alongside his Aston Martin DB5. The colourway of the gift box echoes the silver birch finish of the DB5.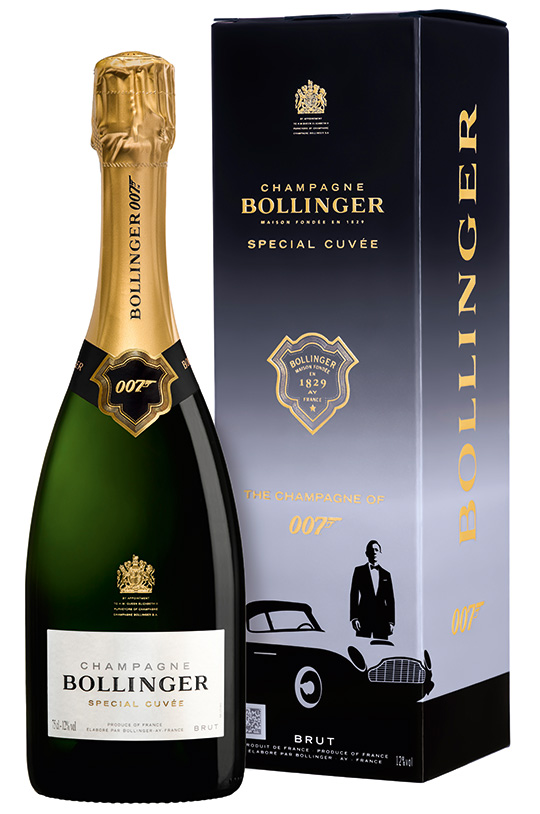 Champagne Bollinger James Bond Special Cuvée Limited Edition Gift Box
The Bollinger lettering and logos are depicted in gold and the iconic Special Cuvée bottle has been adapted to feature a black and gold neck collar with a 007 blazon.
Champagne Bollinger worked with celebrated photographer Greg Williams, for the soon to be released Special Cuvée 007 Limited Edition campaign, featuring his signature cinematic style that also appears in the No Time To Die campaign.
Williams took this stunning photo of James Bond removing  the cover of his Aston Martin V8 Vantage, a scene that we will see in No Time To Die.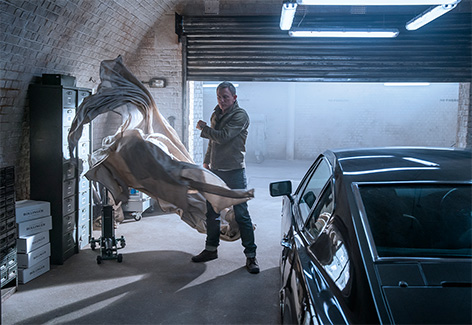 James Bond  (Daniel Craig) in No Time To Die, takes the cover off his Aston Martin V8 Vantage, with Bollinger cases stacked on the left
In his garage Bond stores a stack of Bollinger cases (seen on the left). Bond is wearing his Aston Martin V8 Outfit, with the Rogue Territory Jacket.
Greg Williams has worked on many Bond films and brand partnerships as the official photographer, most recently he worked on the Orlebar Brown 007 heritage collection and Chopard.
The Bollinger Special Cuvée 007 Limited Edition will be available worldwide from 1st October 2020.
Available online for example at The Finest Bubble (£46.50, UK) or The Whisky Exchange (£44.95, UK/Europe + USA).
Last year, Bollinger celebrated 40 years of the partnership with the special Moonraker edition and a Bond 25 / 40 year anniversary edition.
Champagne Bollinger has appeared in many films since Moonraker, see an overview here.
Subscribe to the Bond Lifestyle EYES ONLY newsletter