New photos and video for the Bollinger Special Cuvée 007 Limited Edition
23 September, 2021
Although the Bollinger Special Cuvée 007 Limited Edition was already launched in 2020, the re-launch for the actual No Time To Die release show us some great new campaign photos featuring the Aston Martin DB5.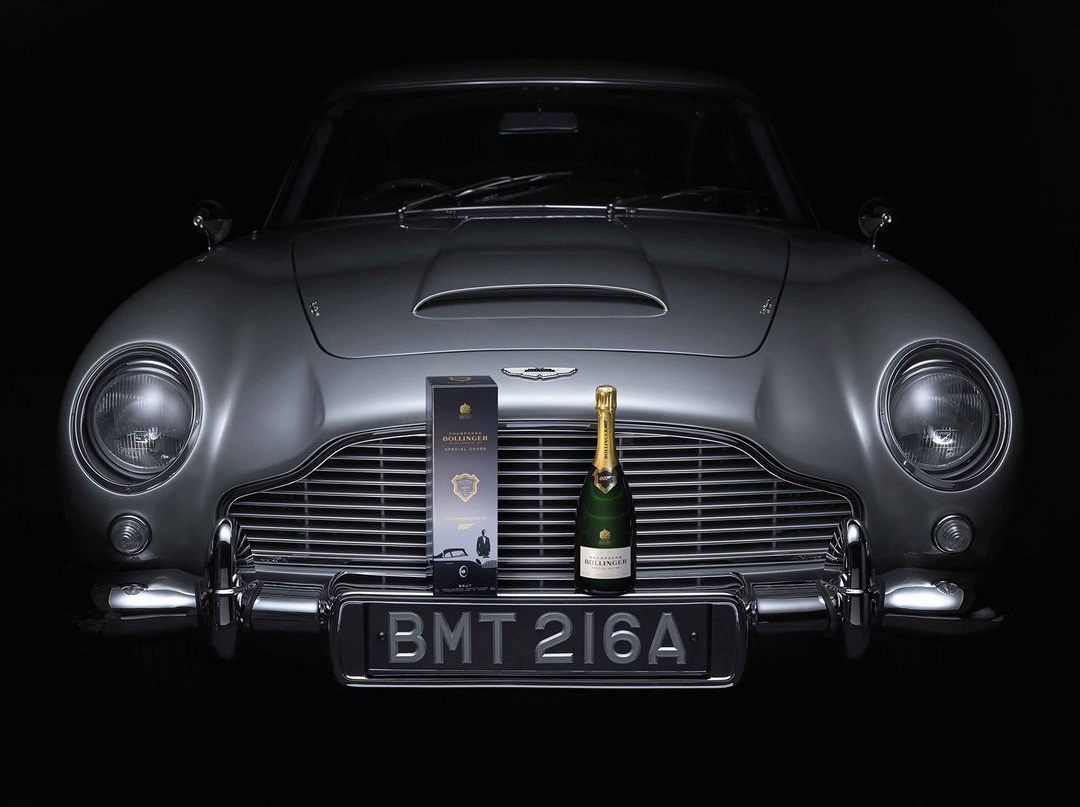 The photos and video for the Bollinger campaign were shot by Greg Williams, who did most of the marketing photos for the official No Time To Die partners, for example Chopard, Globe-Trotter and Orlebar Brown.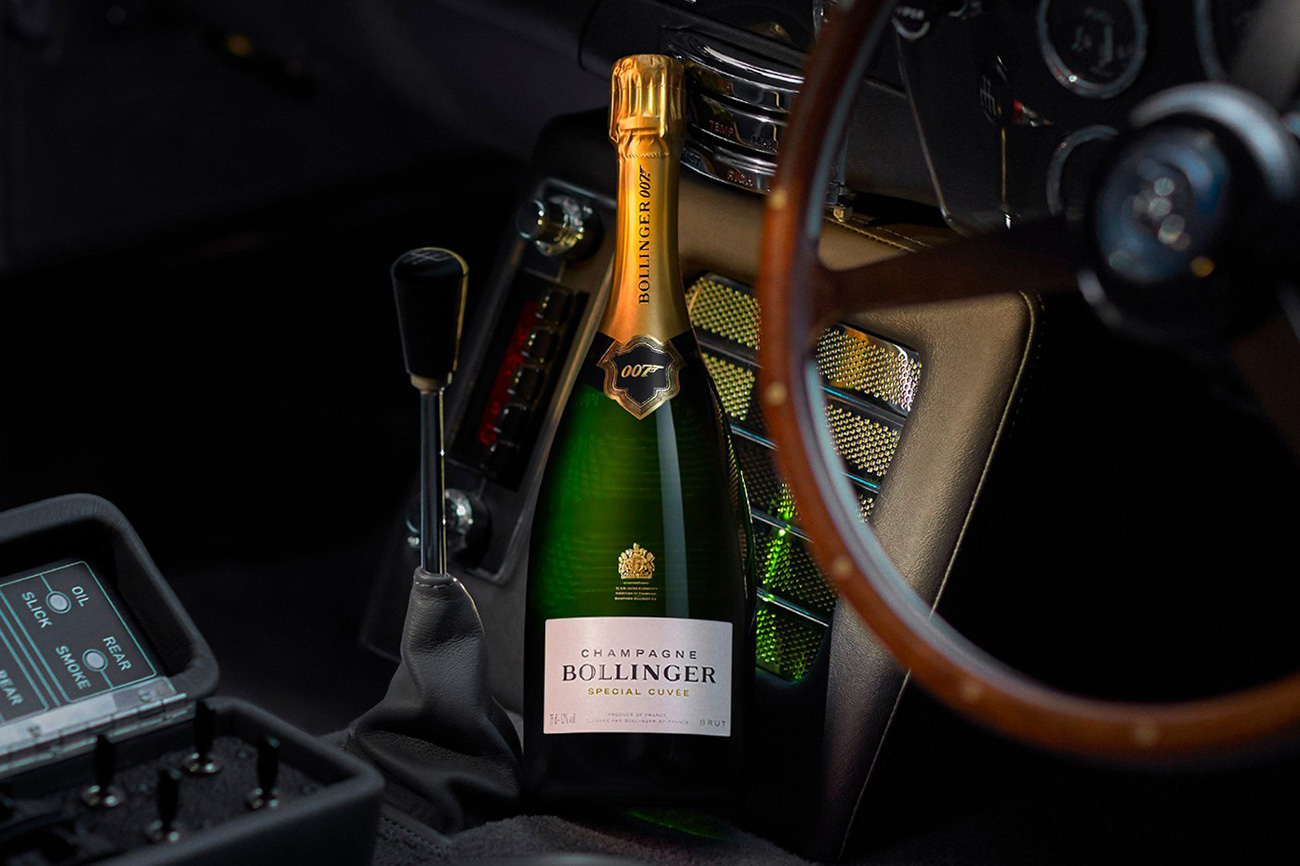 A video of the champagne bottle and Aston Martin DB5 can be viewed on the Champagne Bollinger Instagram page.
The limited edition gift box features the silhouette of James Bond alongside his Aston Martin DB5. The colourway of the gift box echoes the silver birch finish of the DB5.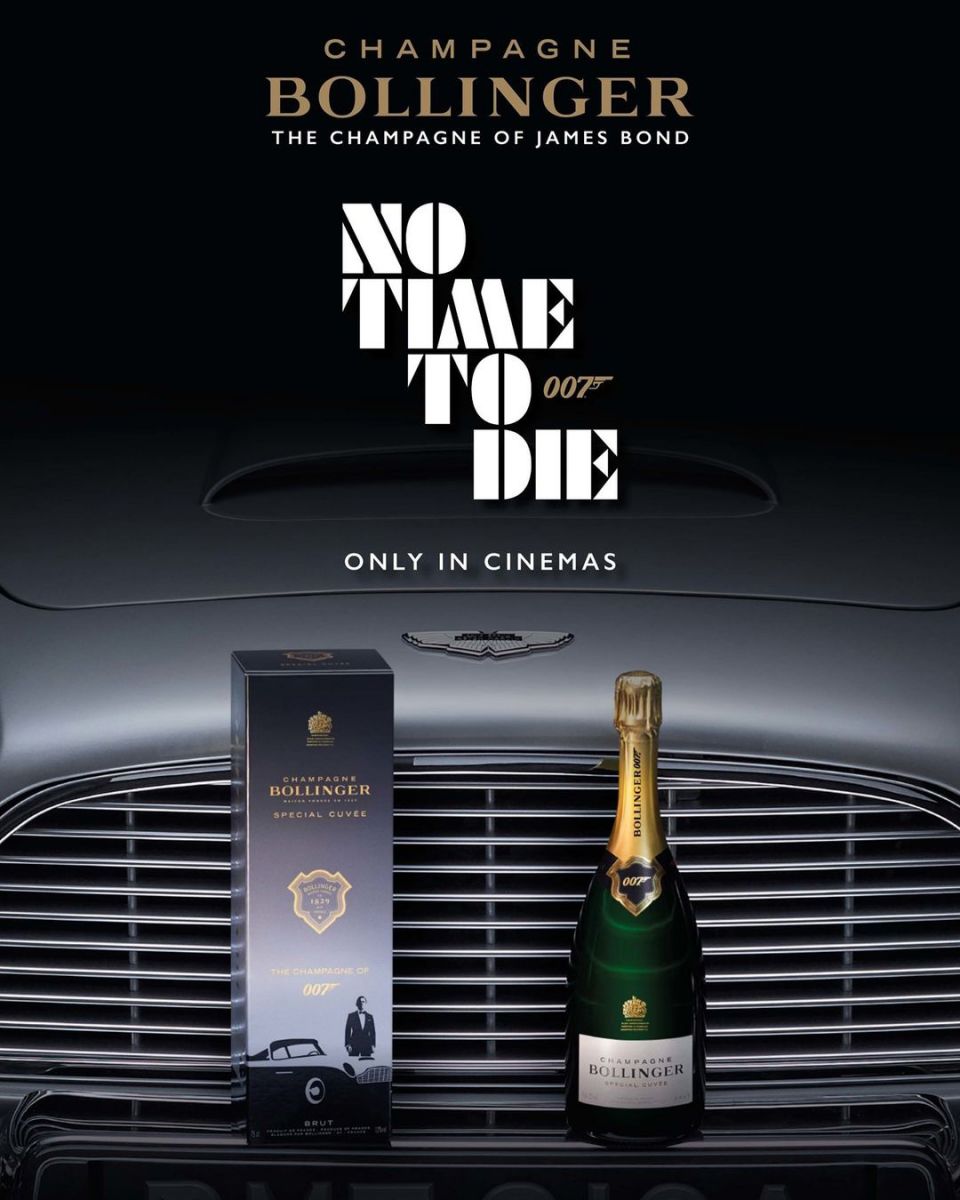 The Bollinger Special Cuvée 007 Limited Edition is still available, and online for example at The Finest Bubble (UK).
To launch the limited edition Special Cuvée in 2020, Bollinger used a photo of Daniel Craig as James Bond in his garage with the Aston Martin V8 and a couple of cases of Bollinger, see it here.
The Champagne Bollinger and James Bond partnership started more than 40 years ago with the movie Moonraker in 1979, celebrated with the very exclusive Moonraker edition from 2019, see all Bollinger 007 special editions here and an overview of Bollinger in James Bond films here.
Subscribe to the Bond Lifestyle EYES ONLY newsletter