Aston Martin Centenary celebrations at Kensington Gardens photo album
14 March, 2014
In 2013, Aston Martin celebrated its 100 year anniversary with several events organised around the world. American Bond fan Ronald Zaguli visited the Aston Martin Centenary celebrations at Kensington Gardens in London in July 2013 and shares his experience and photos.
The name's Zaguli, Ronald "James" Zaguli. With apologies to Mr. Spock, I have been and always shall be a Bond fan. I carry a Walther PPK/S in Texas where I live. My wrist is adorned with an Omega Seamaster Planet Ocean and my dream car is an Aston Martin. When my wife needed to travel to London last summer, I instantly recognized that her trip fell on the week Aston Martin was holding its Centenary Celebration. I sent off a few emails to Aston Martin requesting press credentials (I am a professional photographer and writer) - in short order the response came back and I was set! So, off to London we went.
The day before the premier event in Kensington Gardens, I made my way to Aston Martin's Boutique, W-One, on Park Lane. To say that I was welcomed by Brand Specialist Mark Bridges would be one heck of an understatement. I had a chance to crawl around Aston's latest models, asking every question I could about their construction - the highlight was the DB2/4 Mark III from 1958 that was also on display - I couldn't get enough! If you are in London, take some time and head to W-One - it's not to be missed. Oh and bring your credit card - I did some serious damage adding to my Aston Martin merchandise and most Bond fans will find something very cool to pick up.
The next morning my son and I headed over to Kensington Gardens with my camera gear at the ready. After picking up my press pass, we walked over to the Bond section of the event. The first thing we saw was the famous 007 logo in gold at the entrance - of course I had to take a shot standing next to it!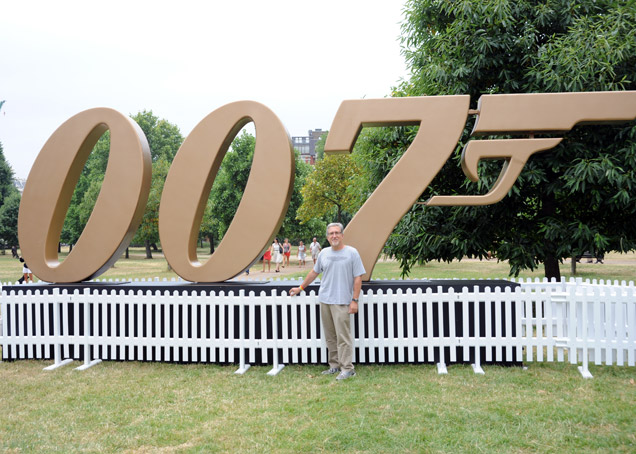 There were a total of seven Bond cars on display in this section including the historic DB5, last seen in SkyFall, and the V8 Vantage (Series 2) from The Living Daylights.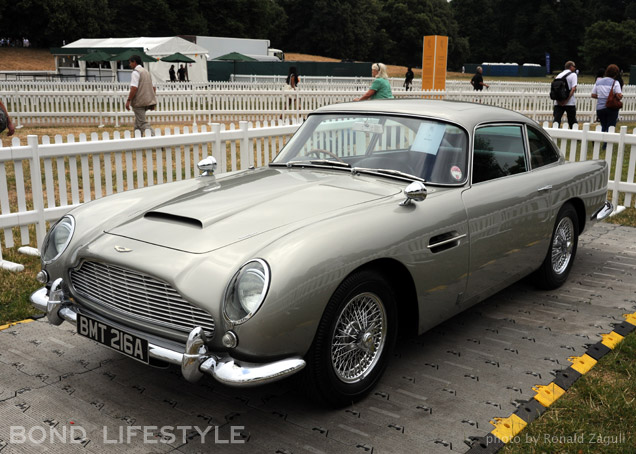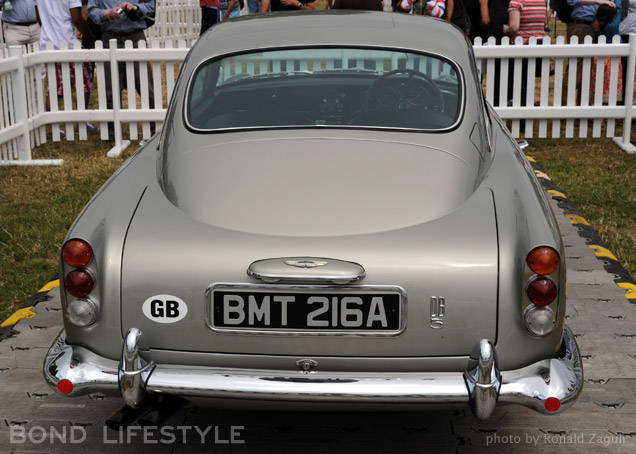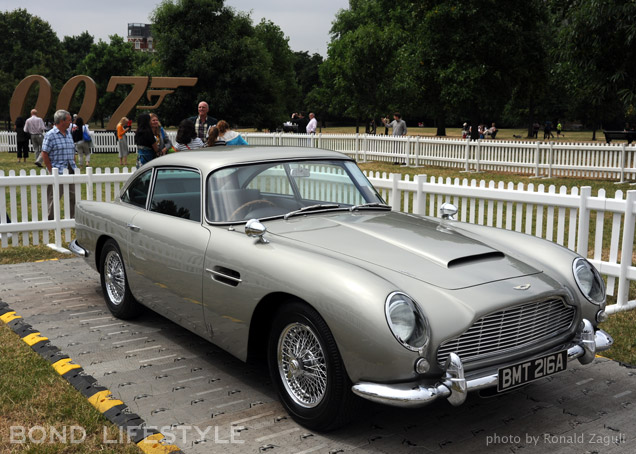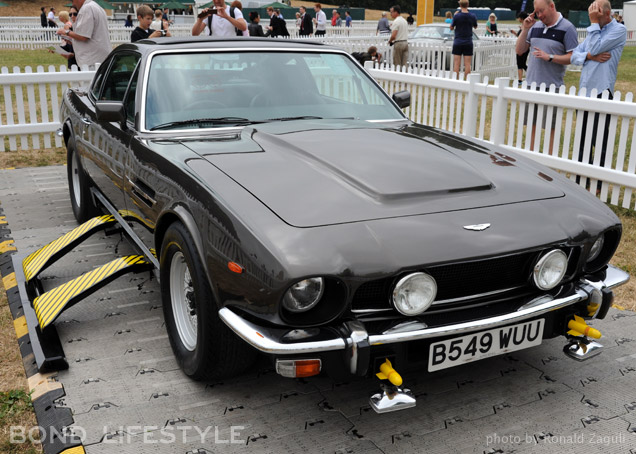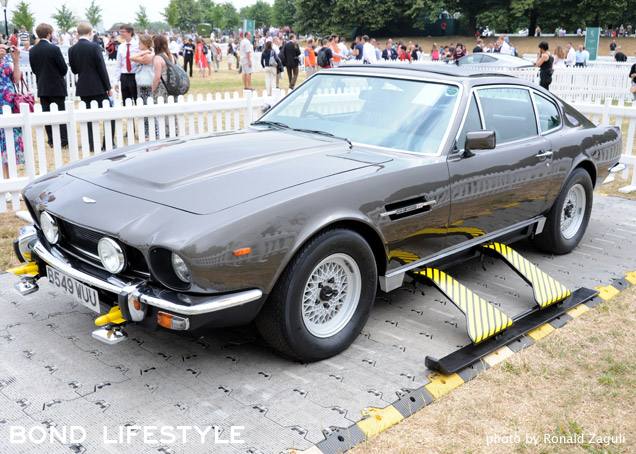 Recent movies were represented by the Vanquish from Die Another Day and DBS cars from Casino Royale and Quantum of Solace.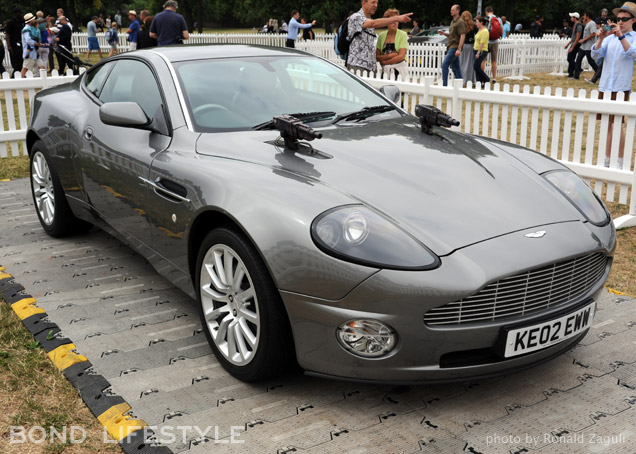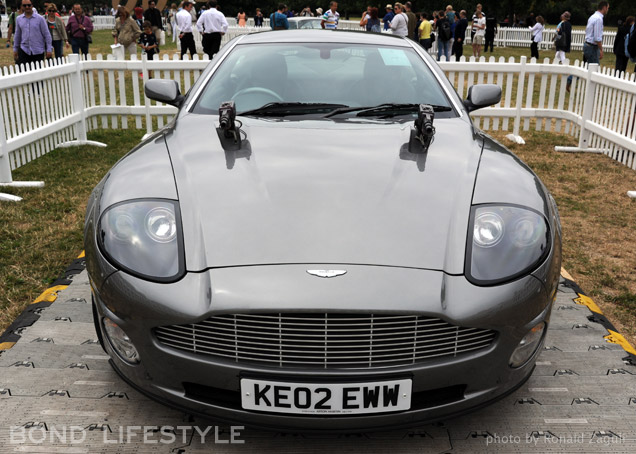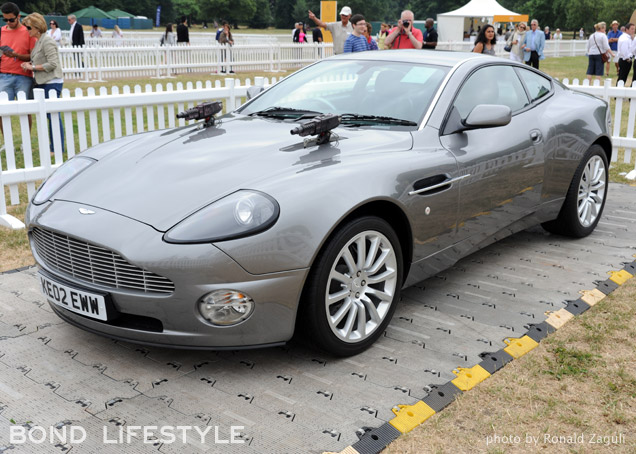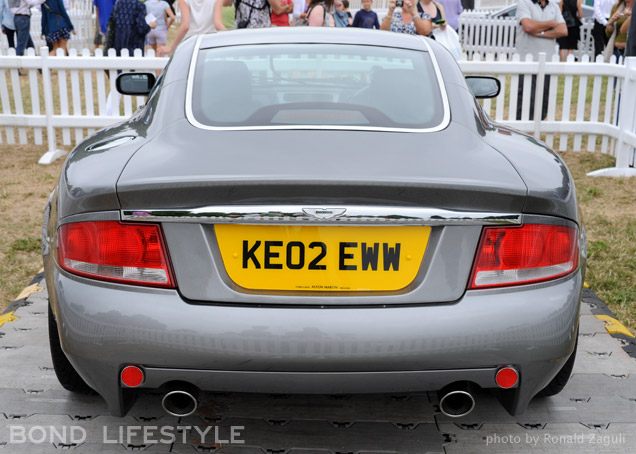 It was particularly interesting to see the inclusion of duplicate displays of the DBS's - the hero car and the screen damaged version.
Aston Martin DBS Casino Royale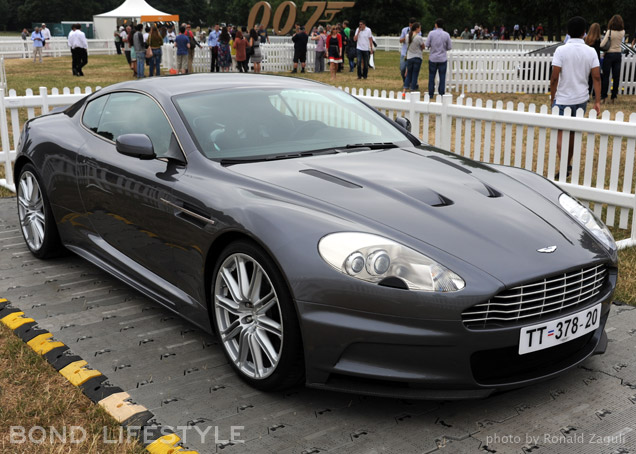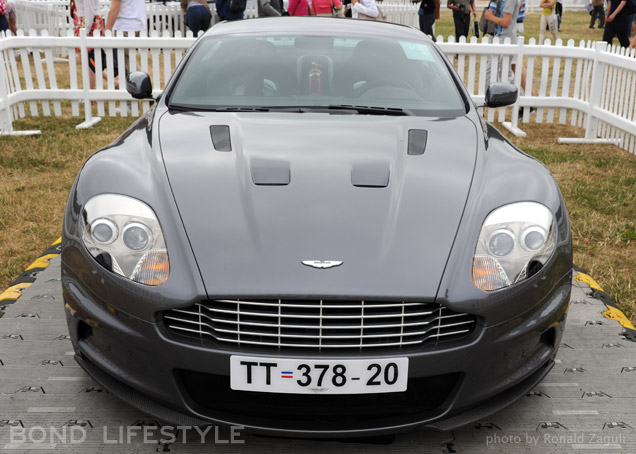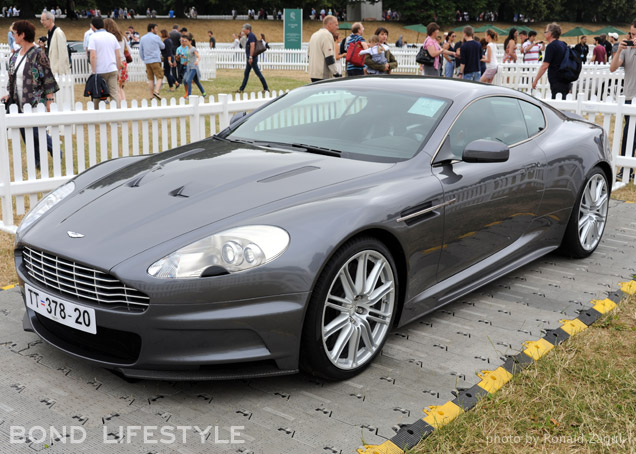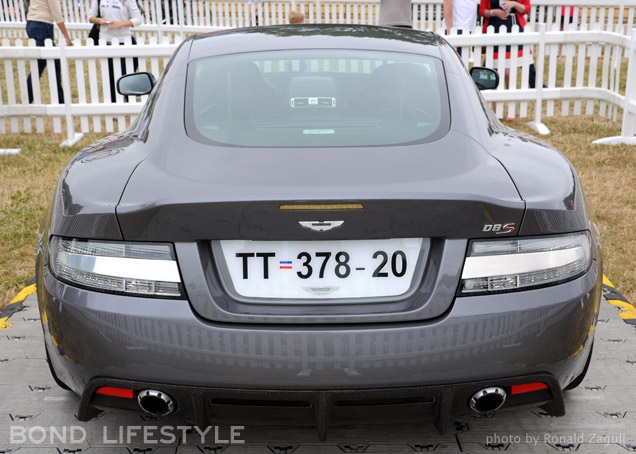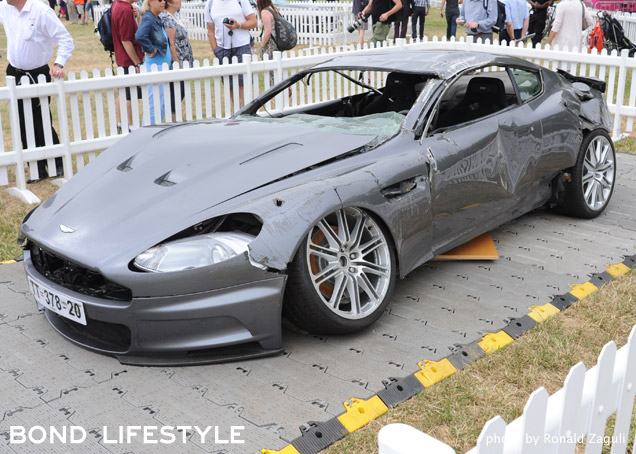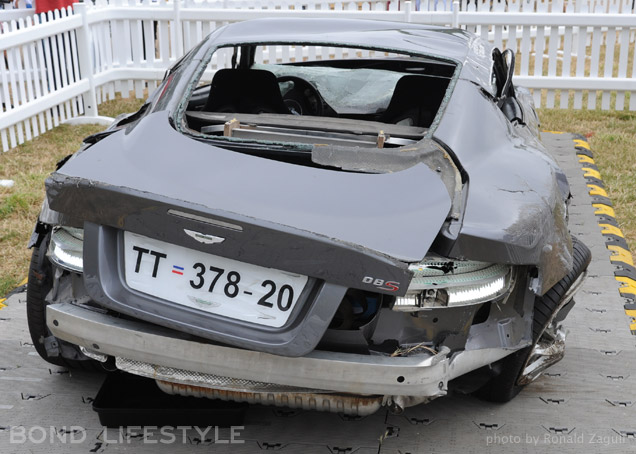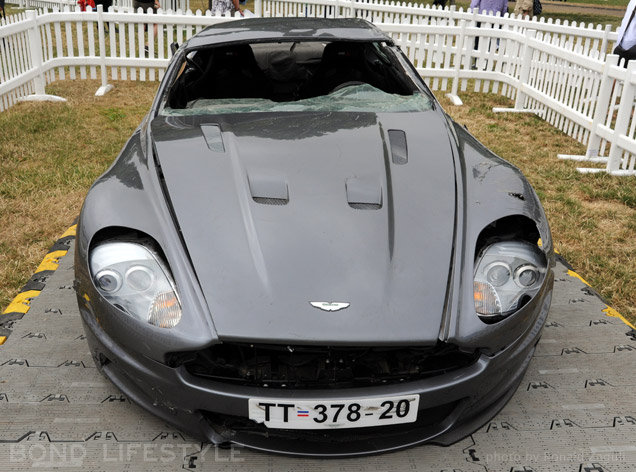 Aston Martin DBS Quantum of Solace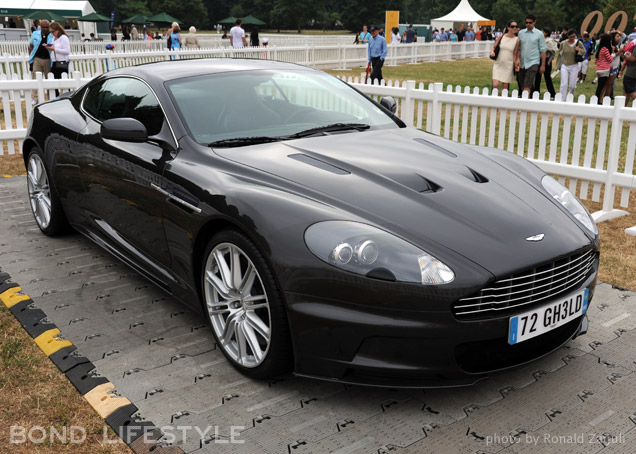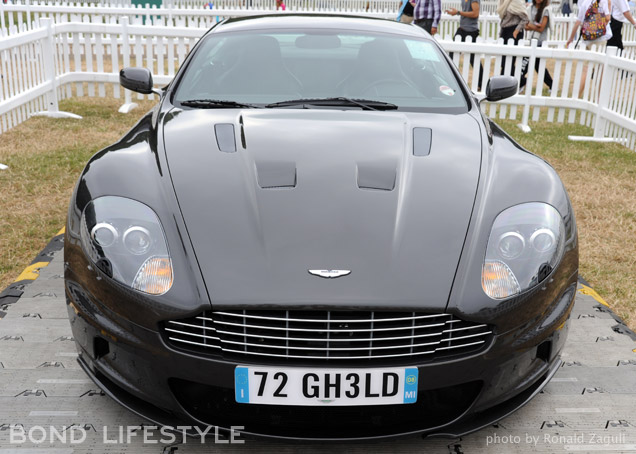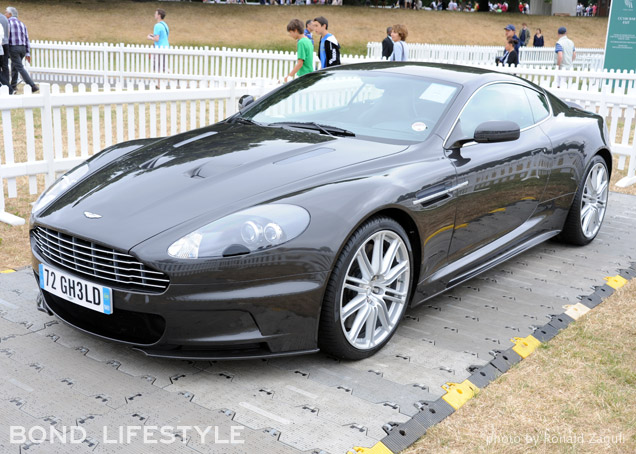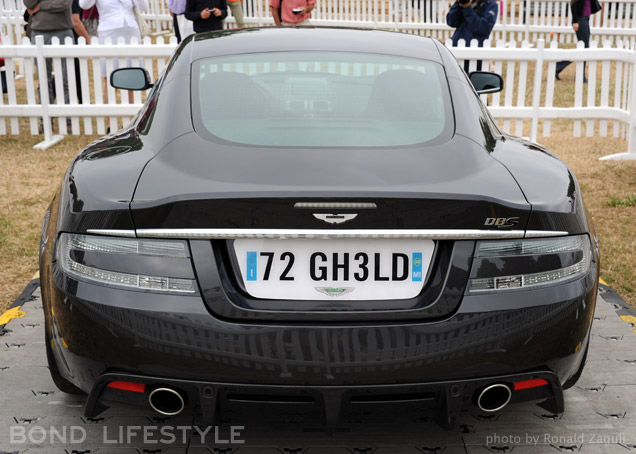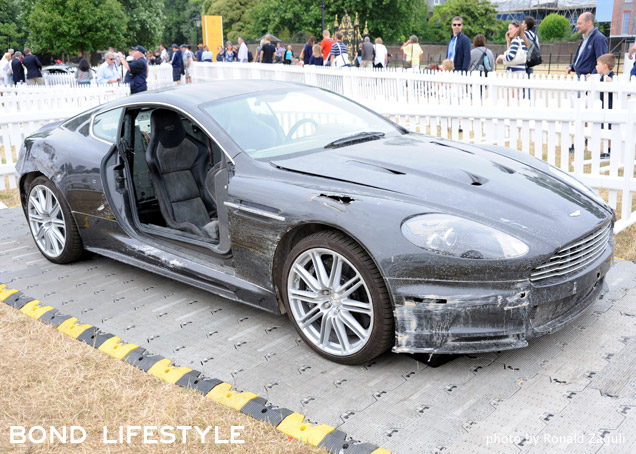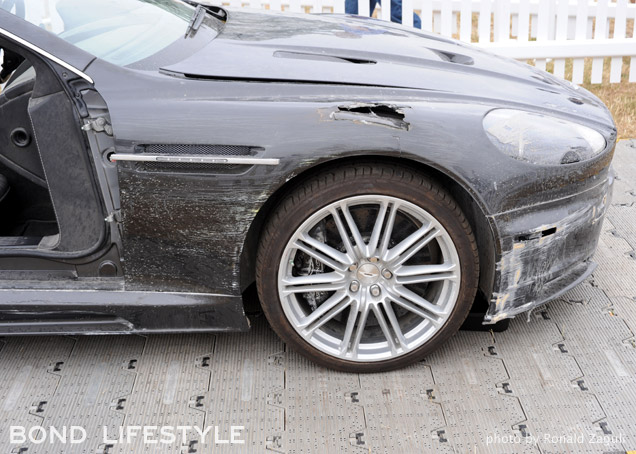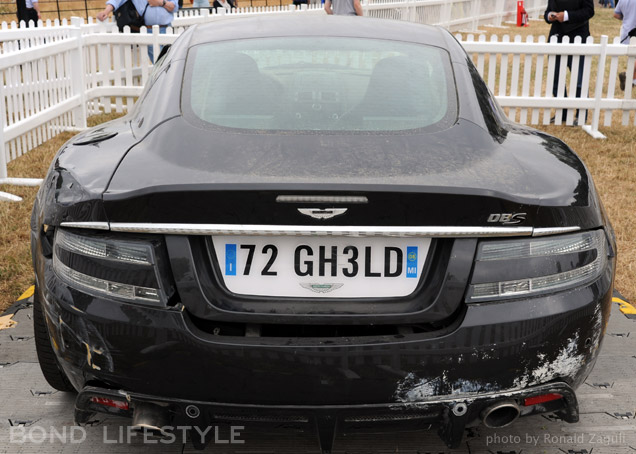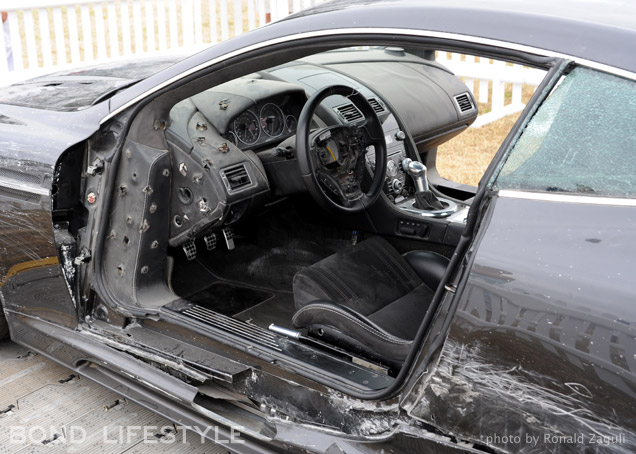 It was a dream come true to stand so close to these amazing vehicles - several times I felt transported into the scenes from some of my favorite Bond films. If you ever get the chance to see these machines up close and personal - do it!
Text and photos © 2014 Ronald Zaguli
A good chance to see a lot of Bond cars starts next week on March 21, 2014 in the London Film Museum, when the Bond In Motion exhibition opens its doors. Read more about the largest official collection of original James Bond vehicles.
Subscribe to the Bond Lifestyle EYES ONLY newsletter