1965 Aston Martin DB5 on auction expected to fetch $950,000 - $1.6M
09 November, 2015
The value of the stunning Aston Martin DB5 keeps rising and a beautifully restored Sage Green DB5 is expected to fetch between $950,000 - $1.6M USD at the Rolling Scuplture auction in New York on November 19th 2015.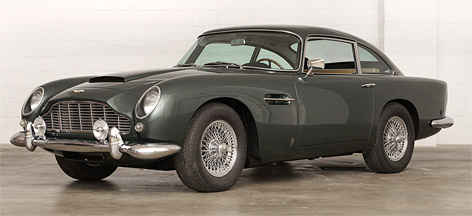 It is undeniable that the DB5, designed by Carrozzeria Touring, was elevated to design icon status largely due to its pivotal role in several James Bond films, starting with Goldfinger in 1964. The DB5's association with James Bond did double Aston Martin's sales overnight, and has remained an important selling point to this very day. Regardless of any extra attention the affiliation with 007 and the films may have generated for the Aston Martin, it is also irrefutable that the DB5 was, and continues to be, recognized as a splendid, masterful piece of automotive design. While the car was conceived well before Goldfinger's producers ever thought to put it in the film, it is fascinating that the final design turned out to be every bit as unique and enigmatic as 007 himself - a highly-sophisticated and polished gentleman, who conceals his efficiently brutal abilities under his skin.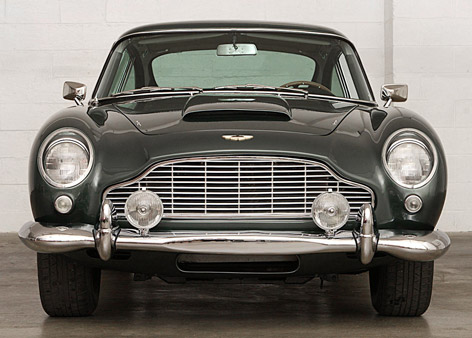 The car at the Keno Brothers Rolling Sculpture Auction is from 1965, engine no. 400/1099, in the color Sage Green with a tan leather interior which fits the car really well.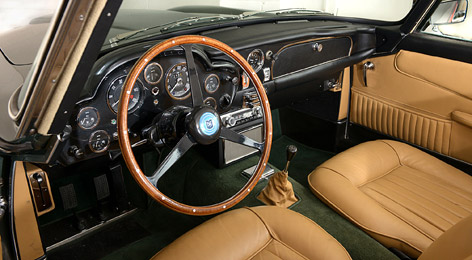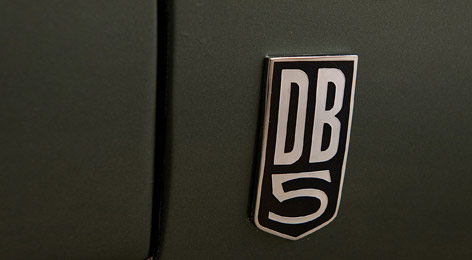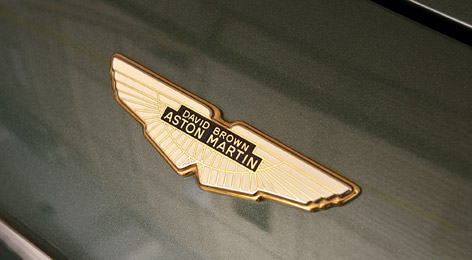 The car is in excellent condition after an amazing restoration and is registered with Aston Martin Owners Club.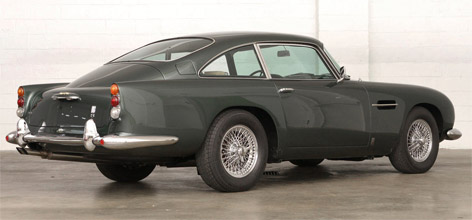 Another Bond related car in the auction is a rare 1968 Toyota 2000 GT Coupe. James Bond drove a custom convertible version of the 2000GT in You Only Live Twice. The one on auction still has a roof, so if you want to make it screen accurate, you might have to saw off the top of this car with an estimated value of $600,000 - $1.2M USD.
The line up of cars in the auction is truly impressive, including a 1969 Lamborghini Miura P400 S, 2001 Ferrari 550 Barchetta Prototype, 1990 Ferrari F40, 1960 Aston Martin DB4 Series 1, 1934 Duesenberg SJ Continental Touring Berline By Rollston, 1969 Ferrari 365 GTB4 N.A.R.T. Competizione and a 1955 Mercedes-Benz 300 SL Coupe.
For more information and bidding, visit www.kenobrothers.com/auctions
Thanks to Onno for the alert
Subscribe to the Bond Lifestyle EYES ONLY newsletter