Michael Lo Sordo about Ana De Armas No Time To Die Dress
09 February, 2023
Bond Lifestyle spoke to Australian designer Michael Lo Sordo about the silk gown worn by Ana de Armas in No Time To Die.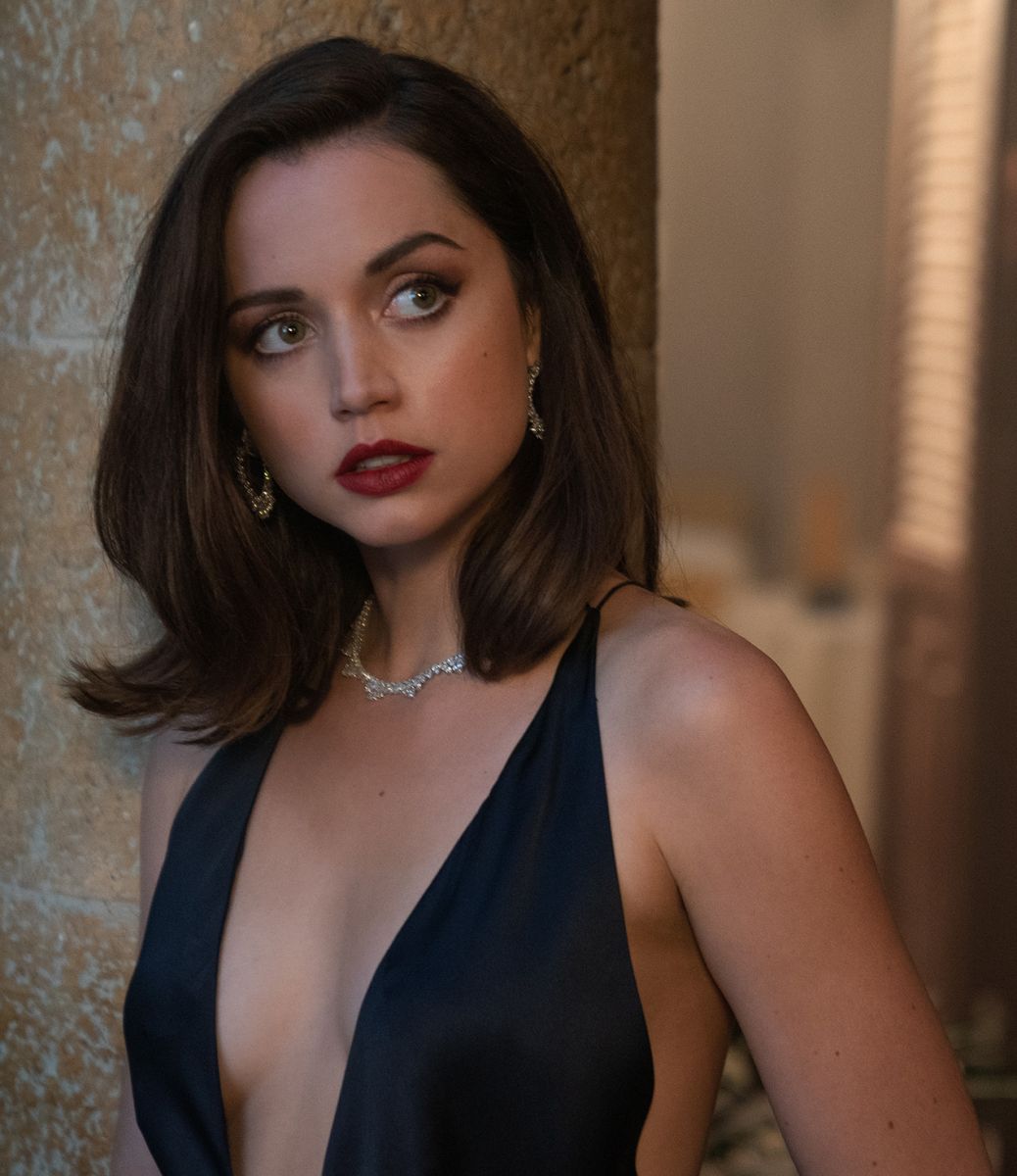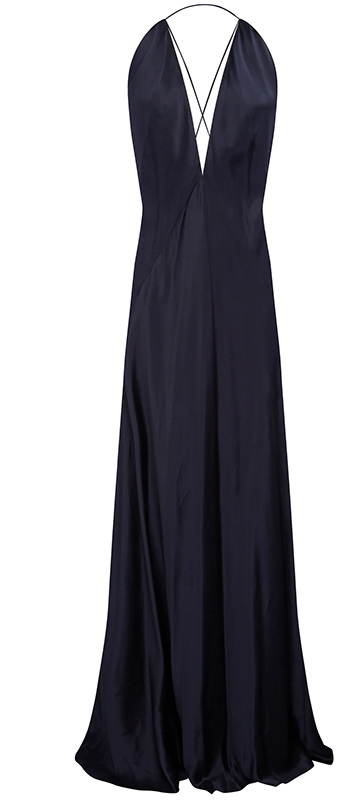 QUICK FACTS
Product: Michael Lo Sordo Bond 007 Paloma Maxi Dress, color Navy
Seen in: No Time To Die
Worn by: Paloma (Ana de Armas)
Still available? Yes
Where to buy: Michael Lo Sordo website 
Price: US$1,250 ($1,790 AUD) + FREE WORLDWIDE SHIPPING
 
About the brand
From emerging designer to an established brand, Michael Lo Sordo's star has been on the rise since early beginnings in 2006. Buoyed by an inherent understanding of style, vast experience with textiles and a creative genealogy, Michael has an uncompromised vision and resolve for quality and consistency. A master of romanticism and whimsy, Michael offers a hands-on approach to every facet of the creative process.
His eponymous brand is committed to creating staple yet unique statement pieces that can be innovated from season to season. Designing for the woman who stands out, Michael Lo Sordo is made for the romantic minimalist and razor-sharp sophisticate.
Michael Lo Sordo continues to work alongside and grace the pages and covers of Vogue, Harpers Bazaar, Marie Claire, Instyle, Sunday Life, RUSSH, Elle, Who What Wear and Porter Magazine. Michael Lo Sordo's coterie includes Margot Robbie, Rosie Huntington-Whiteley, Rita Ora, Kim Kardashian, Gigi Hadid and Nicole Warne.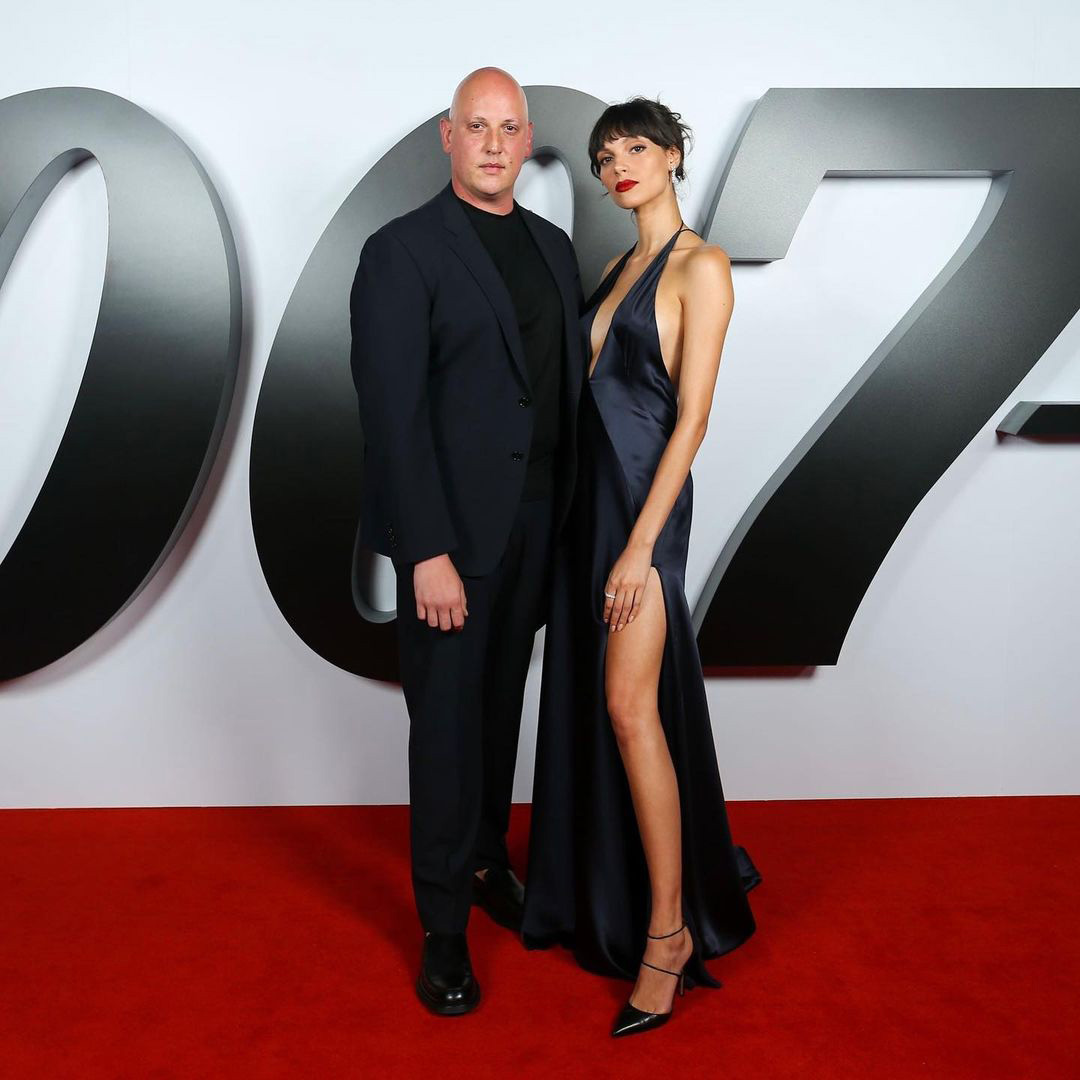 Michael Lo Sordo (left) attends the Sydney premiere of No Time To Die with model Charlee Fraser in 2021
photo via Charlee Fraser's Instagram

Where is Michael Lo Sordo located?
We are located in Sydney, Australia.
 
How did Michael Lo Sordo get involved in the James Bond film No Time To Die?
I received an email of suspicion from a production company. The email contained minimal information and indicated that the request came from the head wardrobe designer, who had viewed and appreciated my previous work. The designer expressed interest in collaborating with me on an upcoming project. The timeline was quite tight, as filming was already underway, and the company required initial samples to be sent to London promptly. Despite the tight deadline, my team and I worked tirelessly around the clock to produce the required samples.
When did you realize/find out that the dress would be used for a (Bond) film?
As the details of the project were kept highly confidential in true James Bond style, I initially had limited information about its purpose and usage. However, my perspective changed when the film posters were released, and I saw a stunning actress wearing one of my designs.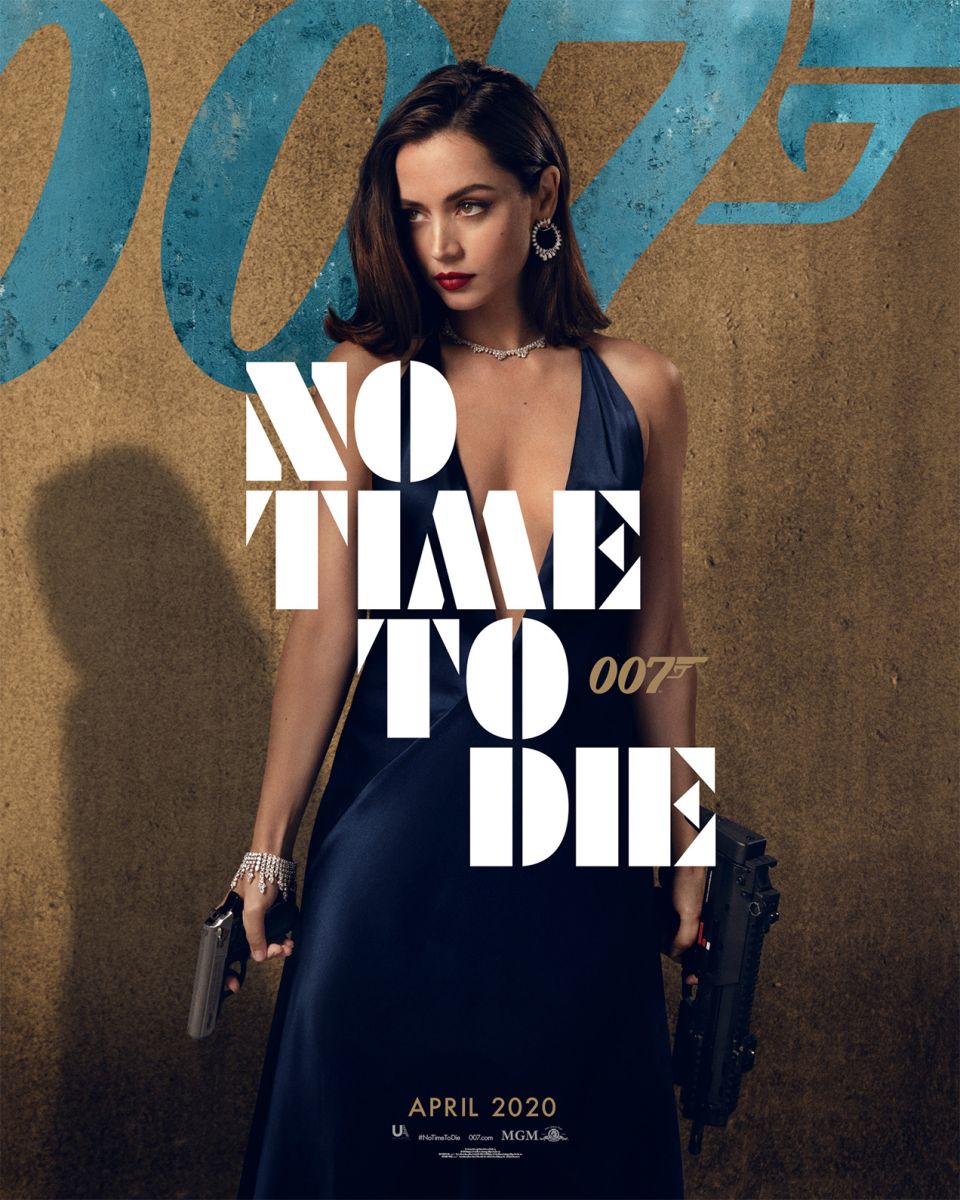 Michael Lo Sordo first realized his dress was going to be used for a Bond film was when he saw this character poster for No Time To Die.
It was a defining moment for me, as I realized the magnitude of the project and the fact that it was for a movie franchise that I have always admired and aspired to be a part of. It was truly a dream come true.
Was the dress part of the collection or specially designed for the film?
There were several variations of the dress previously created, but the version for the Bond film was customized and tailored specifically to the lead actress, Anna. It was a unique creation, 100% custom, and now this memorable dress has become a part of motion picture history.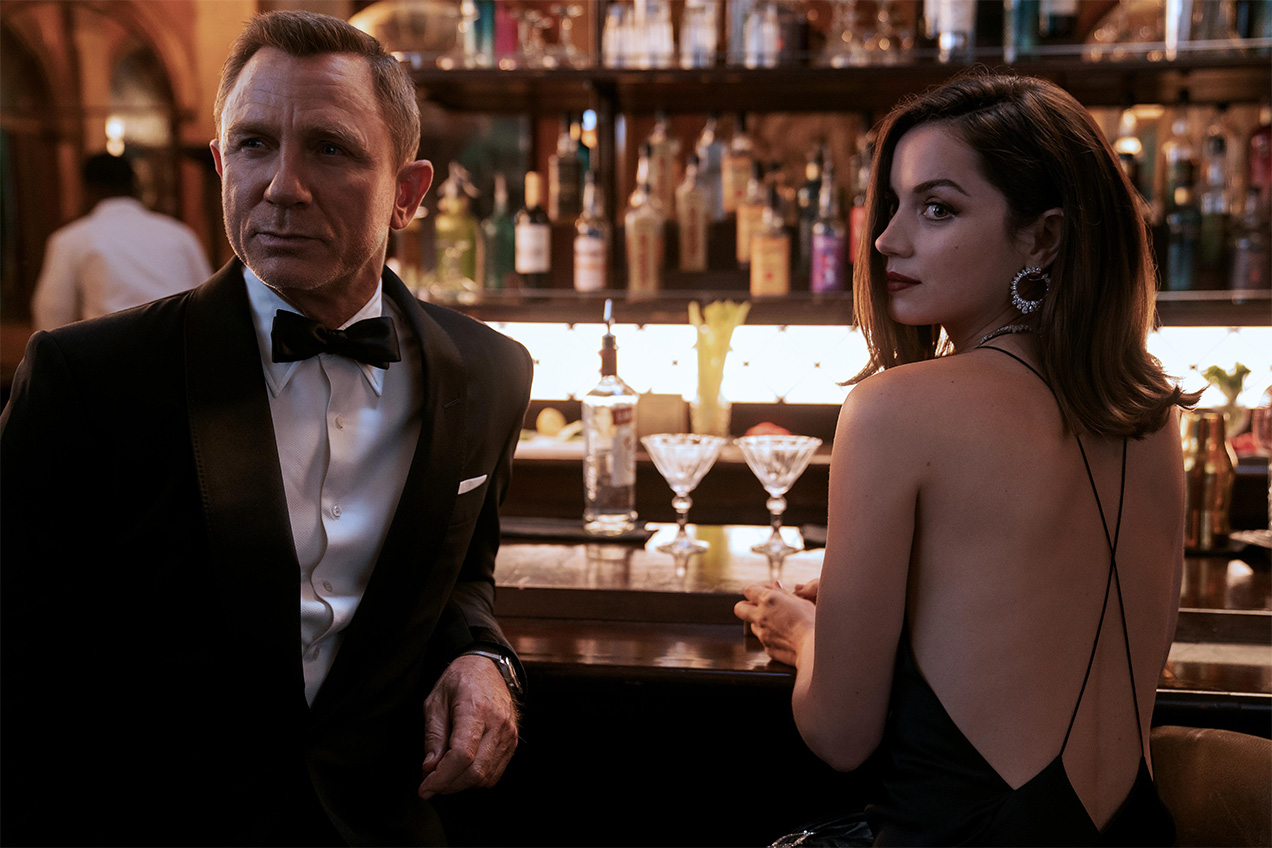 James Bond (Daniel Craig) and Paloma (Ana de Armas) in No Time To Die
photo © MGM
How many dresses were made for the production?
Initially, the production team requested three dresses for the opening scene. I assumed that my role was completed after sending the dresses to London, but to my surprise, a week later, the team reached out to request additional dresses. They mentioned that they were now arranging intense fight sequences for the film and due to the delicate nature of the dresses made from the finest silk, there were bound to be casualties.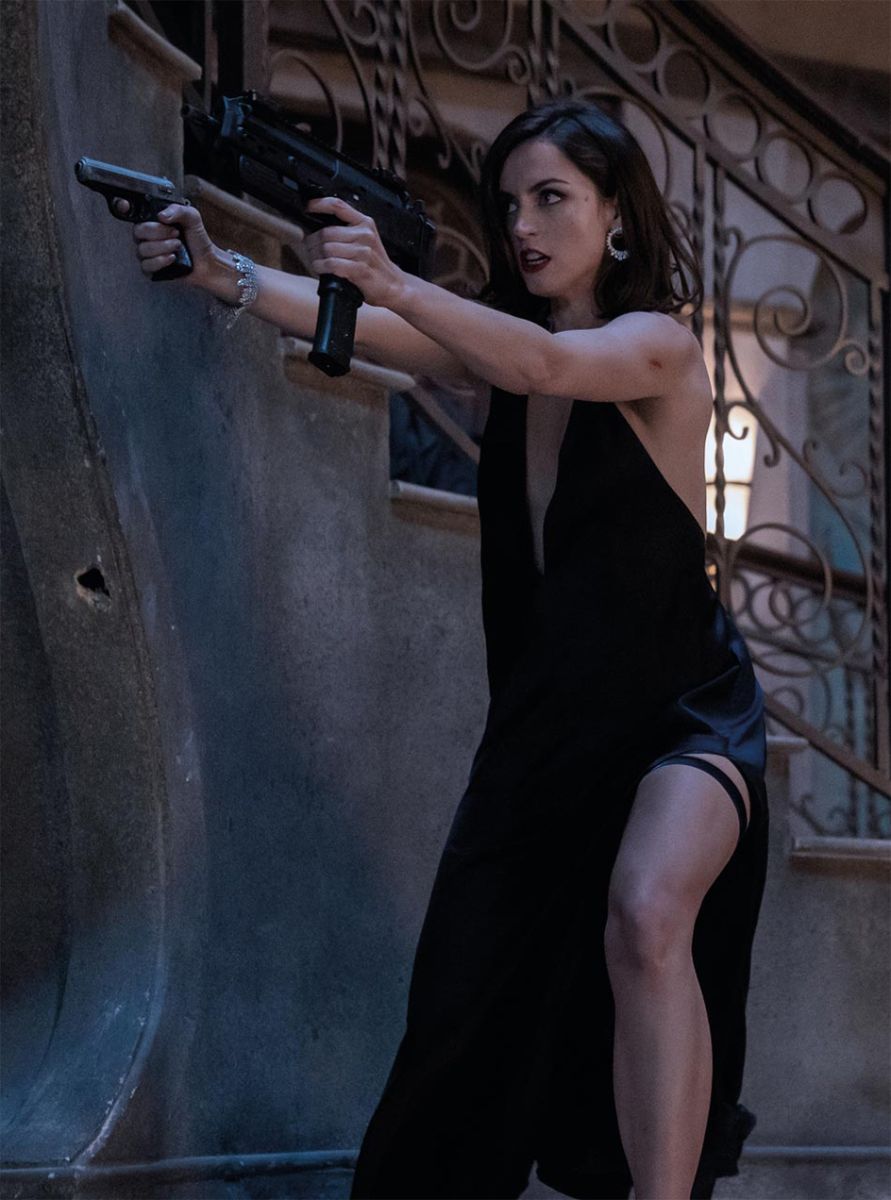 Due to Paloma's intense fight sequences, multiple dresses were needed
How did the fitting work?
After the successful filming of the opening scene, the focus shifted to the fight sequence which required the fitting of an additional 7 to 10 dresses. Due to the ongoing COVID-19 pandemic and lockdowns in place, all fittings had to be conducted over Zoom. My team and I utilized advanced computer-aided design technology to ensure precise fittings. The fitting process involved the exchange of samples between London and Sydney until the production team was completely satisfied with the final product.
Were different dresses made for the stunt double Mounia Moula?
As far as I was aware, Mounia's proportions and fitting size were so perfect to Anna's they had allocated for Anna and then for Mounia.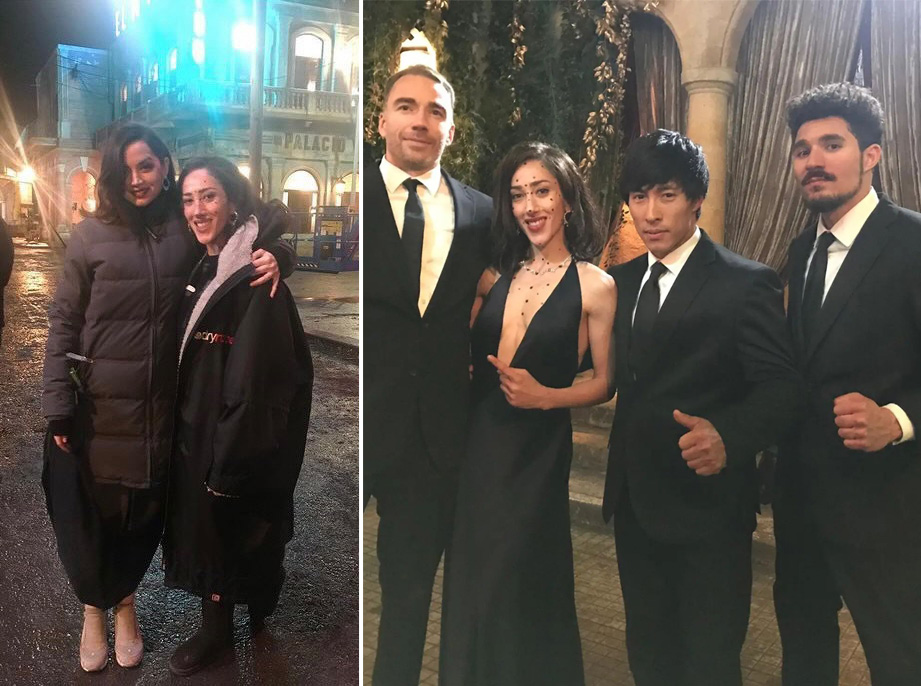 Ana de Armas and stunt double Mounia Moula on the set of No Time To Die (left) and Mounia Moula on the set at Pinewood Studios
Is the dress still available? And if so, is the dress exactly the same as in the film?
Following the release of the film, we named the dress after the character played by Paloma and to date, it remains our most successful design. The dress can be purchased exclusively on our online store at www.michaellosordo.com in a range of sizes to accommodate for the unique needs of each individual Paloma girl.
Are there other celebrities that have worn Michael Lo Sordo pieces?
We are fortunate to have attracted the attention of some of the most stunning women in the world. Some of my personal favourites include Adwoa Aboah, Margot Robbie, Kim Kardashian, Naomi Campbell, Camilla Cabello, and Elle Fanning, to name a few. So far, Ana de Armas is the only one to wear a Michael Lo Sordo creation in a movie.
What is your favourite Bond film?
This is a difficult decision, but I believe that SkyFall and SPECTRE are my top films.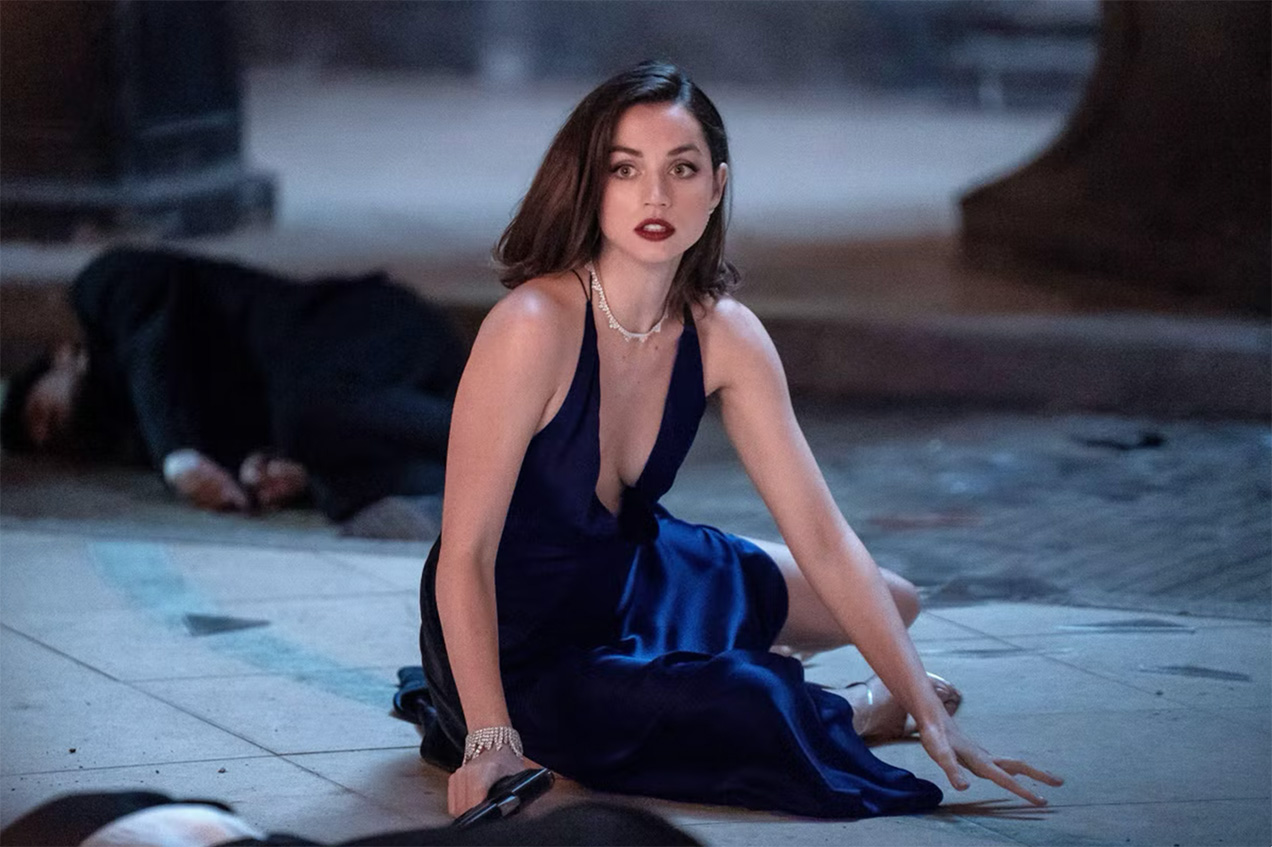 "Ana de Armas was amazing. Her role, though brief, was pivotal in the movie. It left us wanting more from her and she became a highly desired and super badass spy character."
Follow Michael Lo Sordo on Instagram
Shop the dress at MichaelLoSordo.com

With thanks to Michael Lo Sordo and his team
All copyrights for products, logos, images etc are held by their respective owners. Bond Lifestyle is not responsible for these articles, please take any queries up with the author.
Subscribe to the Bond Lifestyle EYES ONLY newsletter