For Sale: James Bond related License Plates
These UK registrations are for sale: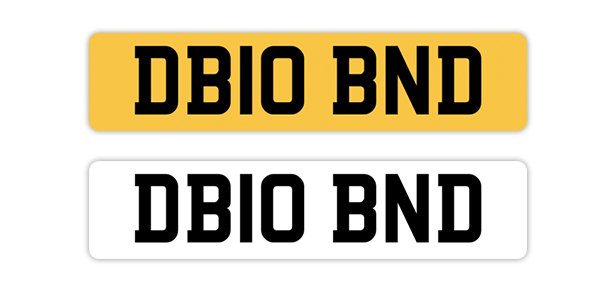 DB10 BND: This would look great on an Aston Martin DB10 or ZF8 Vantage.
Price: on request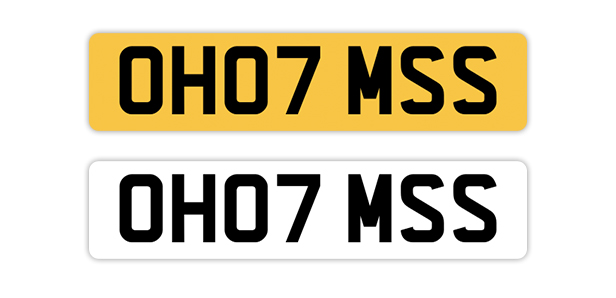 OH07 MSS: This registration plate would look great on the Superleggera OHMSS special edition or original 1969 DBS.
Price: £11,290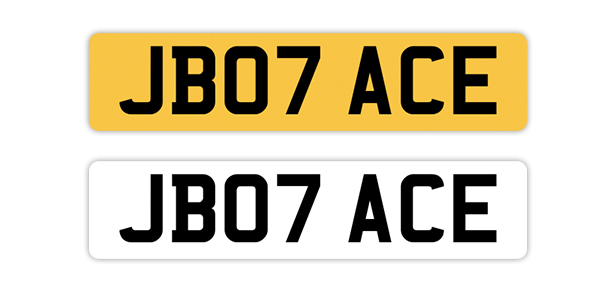 JB07 ACE: The JB07 ACE is a nod to Casino, Poker etc. - the perfect licence plate for any Aston Martin but especially a DBS or Vanquish.
Price: on request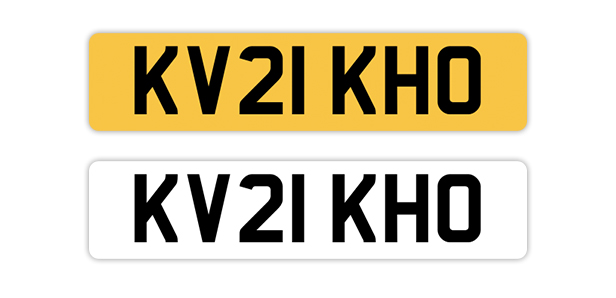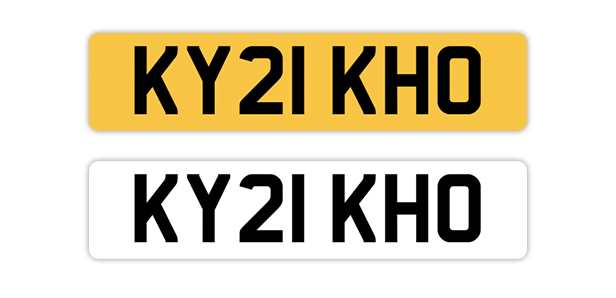 KV21 KHO - KY21 KHO: These two plates emulate the No Time To Die Aston Martin Superleggera plate (KY19 KHO). In that plate the 19 is a reference to the 'year of filming' while the plates on offer replace the number with "21" the  'year of release' of No Time To Die.
Ideal for any Ceramic Grey or Black Superleggera owner who is a Bond / NTTD fan.
Price: on request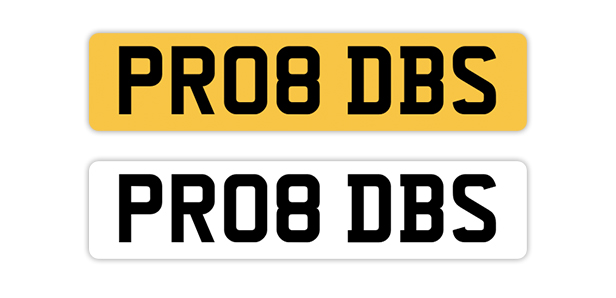 PR08 DBS: Formerly Sir Peter Rigby's DBS Manual private plate. Can also represent public relations 08 being the year the DBS was launched.
Price: on request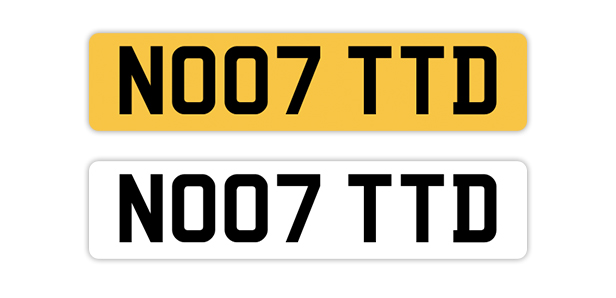 NO07 TTD: This plate is currently registered to a rare Bond 007 Edition Land Rover Defender, but could be showcased on the DB5, V8 Vantage (1985), Valhalla or 110 Defender.
Price: £8,999
If you're interested, send a message via the Bond Lifestyle Contact Form and your message will be forwarded to the seller.

Terms & Conditions
The item is being sold in its current condition at the time of purchase. The description provided is intended to assist you in determining the state of the item, and is for informational purposes only. The pictures of the item also form a part of the online condition report. However, any reference to the condition in the online condition report should not be considered a comprehensive description. The online condition report may mention specific imperfections, but it should be noted that the item may have other issues not mentioned in the report or depicted in the images. Additionally, the online condition report is a subjective and qualified statement, and may not mention all faults, restorations, modifications, or adaptations. Furthermore, the images provided online may not accurately reflect the actual condition of the item (for example, the colors and shades may not be the same as the item's actual colors and shades). Therefore, the online condition report should not be used as a substitute for obtaining professional advice regarding the condition of the item. It is the purchaser's responsibility to comply with any relevant import and export regulations. The item is being sold "as is".
---
Subscribe to the Bond Lifestyle EYES ONLY newsletter