LEGO Creator Expert 10262 James Bond 007 Aston Martin DB5
The LEGO Creator Expert 10262 James Bond 007 Aston Martin DB5‎ is the first official partnership between LEGO and 007
photo © LEGO
The LEGO Creator Expert 10262 James Bond 007 Aston Martin DB5‎ has many working gadgets and features
photo © LEGO
LEGO Creator Expert 10262 James Bond 007 Aston Martin DB5‎ packaging
photo © LEGO
Set out on a mission to discover the LEGO Creator Expert 10262 James Bond Aston Martin DB5 one of the world's most famous vehicles.
The model was revealed in July 2018 in the LEGO Flagship store at Leicester Square by Ms. Moneypenny herself (actress Naomie Harris).
This gadget-laden set was available in select LEGO stores from July 2018 - January 2022, but currently only available online at Amazon (USA, UK and Germany / EU), and on eBay for more than the original retail price of $149.

Open the doors and you'll find an elaborate interior with a concealable radar tracker and a door compartment with telephone.
Other options include revolving number plates, raising the rear-window bulletproof screen, deploying the wheel-mounted tyre scythes and pulling back the gearstick to reveal the front wing machine guns. And of course a working passenger ejector seat!
A detailed straight-6 engine, drum-lacquered silver front and rear bumpers, front and rear Aston Martin logos and moulded silver-coloured wire wheel rim inserts add the finishing touches to this unique model, the first LEGO / James Bond partnership.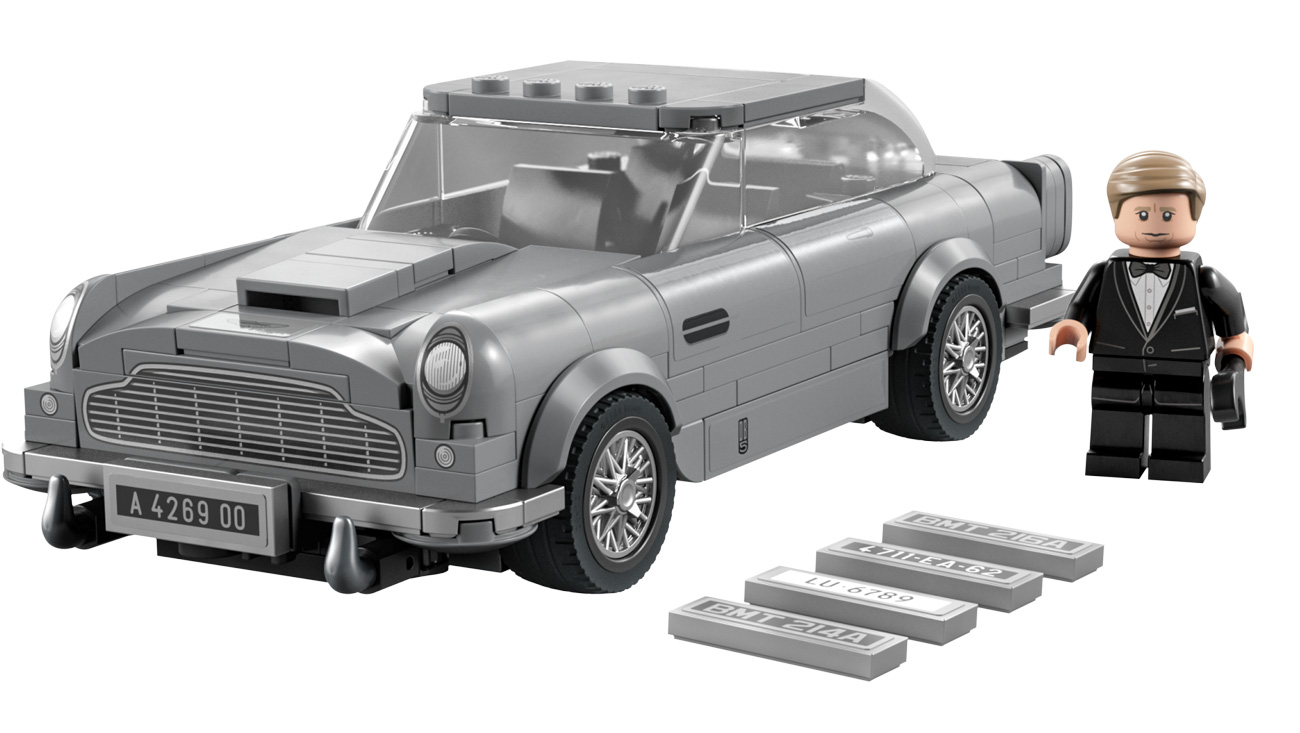 Smaller model
In August 2022, a smaller LEGO DB5 model was released, the LEGO James Bond 007 Aston Martin DB5 Speed Champions, read more here.
---