On The Tracks of 007 online event and new Guide to Thailand
30 May, 2020
On The Tracks of 007 celebrates last year's 50th anniversary of On Her Majesty's Secret Service celebration with an online event, and launches a new Guide to Thailand.
On The Tracks of 007 is a well-known Bond location book (read more) and website from Dutch Bond expert Martijn Mulder.
From May 25 to June 2 2019, On The Tracks of 007 celebrated the 50th anniversary of the movie On Her Majesty's Secret Service in both Portugal and Switzerland. On Monday June 1st On The Tracks of 007 looks back at last year's event during a very special online reunion celebration, featuring familiar faces from the fan community, exclusively on Facebook.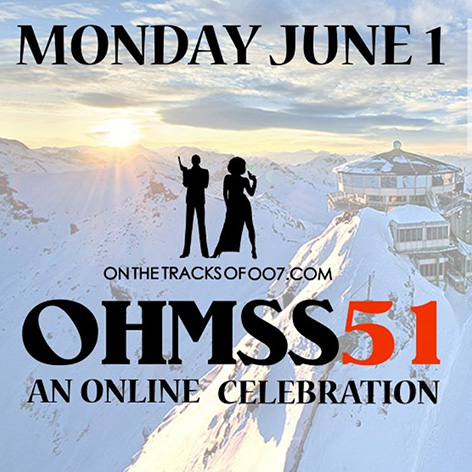 The online event starts with a 60-minute film, showing you the highlights from the whole 9 day event: Starting with the garden party in Estoril to the Party in the Alpine Room at Piz Gloria. It's your chance to watch George Lazenby and his fellow cast members back on location.
The film ends with the marvelous Passionsfruit OHMSS trailer, made especially for the event.
After the film there will be a live chat explaining exactly what went on behind the scenes. You can send in questions. The live chat will feature Tom Sears, Chris Wright and Brian Dobson (all James Bond Radio), Jeff Wybo (James Bond Canada), Markus Hartmann (James Bond Club Switzerland), Warren Ringham (Q the Music), Joe Darlington (Being James Bond), Anders Frejdh (From Sweden With Love & George Lazenby's manager) and Martijn Mulder (On the tracks of 007).
After the chat you will be treated to a selection of highlights from the live show, so brilliantly done by Q the Music.
GUIDE TO THAILAND
On The Tracks of 007's new Guide to Thailand, including a  special glossy edition signed by Britt Ekland will become available on Monday June 1st, at 00.01am.
James Bond's Guide To Thailand will give you clear directions to find all the Thai filming locations used in the two movies The Man With The Golden Gun and Tomorrow Never Dies. With this book you can retrace all the action: From the route of Roger Moore's long tail boat through the khlongs to Pierce Brosnan's and Michelle Yeoh's motorbike chase through the narrow Bangkok alleys. From the long lost Astro Spiral Jump location in Rangsit to the impressive islands in Phang Nga National Park.
This full colour, 136 page travel guide includes general info on the country, detailed location maps, now-then comparison photos of all the locations and features a short introduction by Britt Ekland, who starred as Mary Goodnight in The Man With The Golden Gun.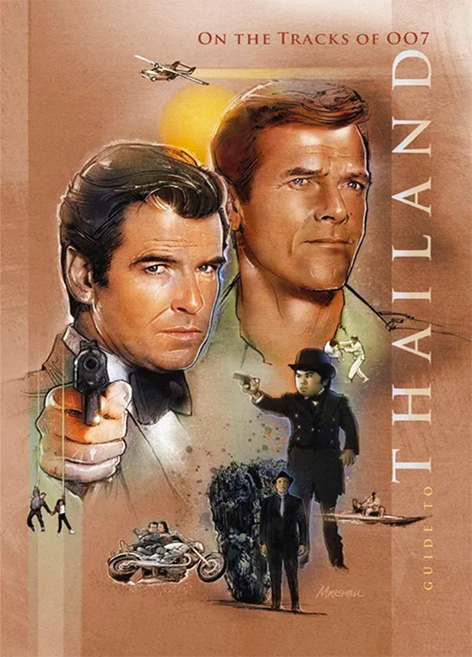 Limited to 100 copies, this glossy guide will be exclusively available at www.onthetracksof007.com/shop
The regular, non-glossy book is also available at Amazon.co.uk and Amazon.com.
Subscribe to the Bond Lifestyle EYES ONLY newsletter