S.T. Dupont releases new James Bond 007 Limited Edition Collection
25 June, 2018
Few men lead the life of British spy James Bond, but many share his taste for luxury and style. Celebrate the legacy of the James Bond movies with the new S.T. Dupont 007 collection.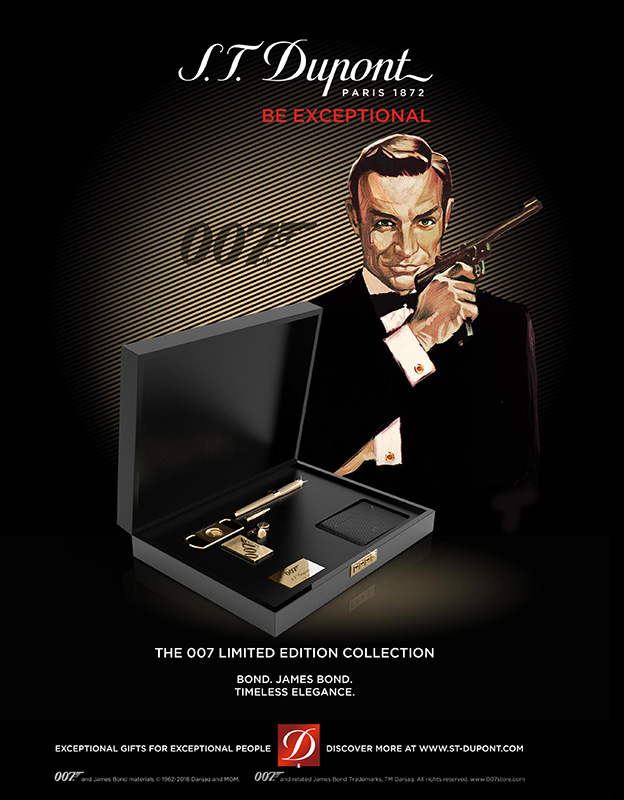 Pens and Lighters
The limited-edition collection features a golden guilloche design on a Line 2 lighter and a New Line D Pen, available in a gold and black natural lacquer.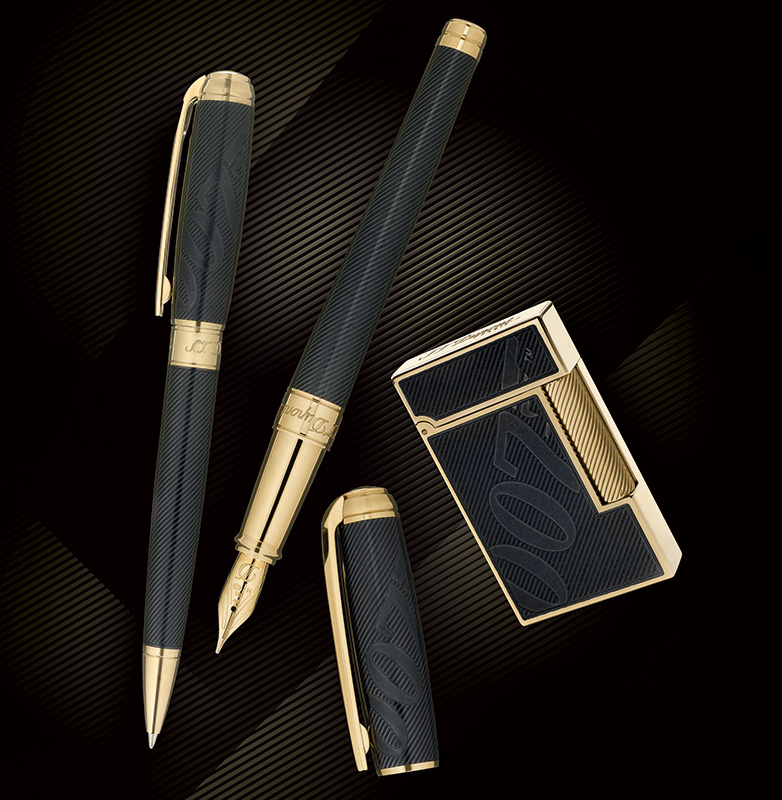 Each item is limited to 1962 pieces to celebrate the cinematic release of the first James Bond movie, Dr. No.
Accessories
A range of accessories is also included in the collection: Cufflinks in golden guilloche, engraved with both the 007 logo and the signature of S.T. Dupont.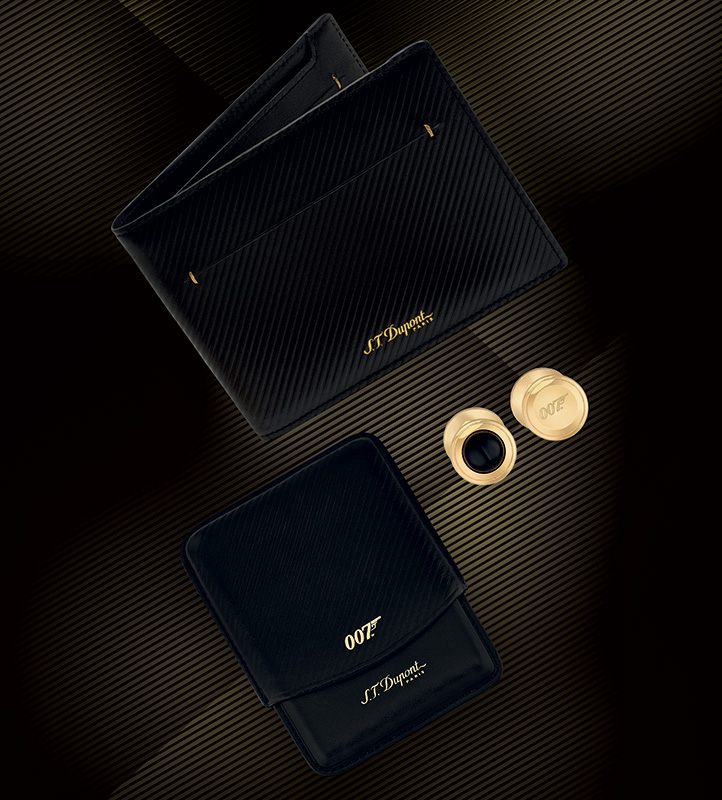 A seven-credit card wallet and a cigarette case in subtle black leather enhanced by embossed guilloche pattern.
MiniJet with its powerful torch flame completes the collection with a choice of gold or matt black finishes. A cigar cutter and a key ring hand spinner both in gold guilloche are also available.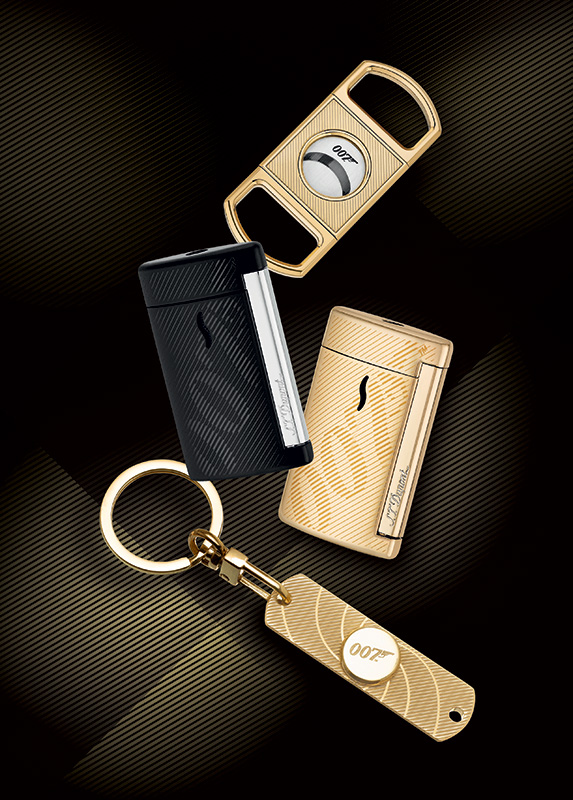 The emblematic piece of the collection is the collector set containing a Line D Pen, line 2 lighter, cigar cutter, cufflinks and extra roller nib.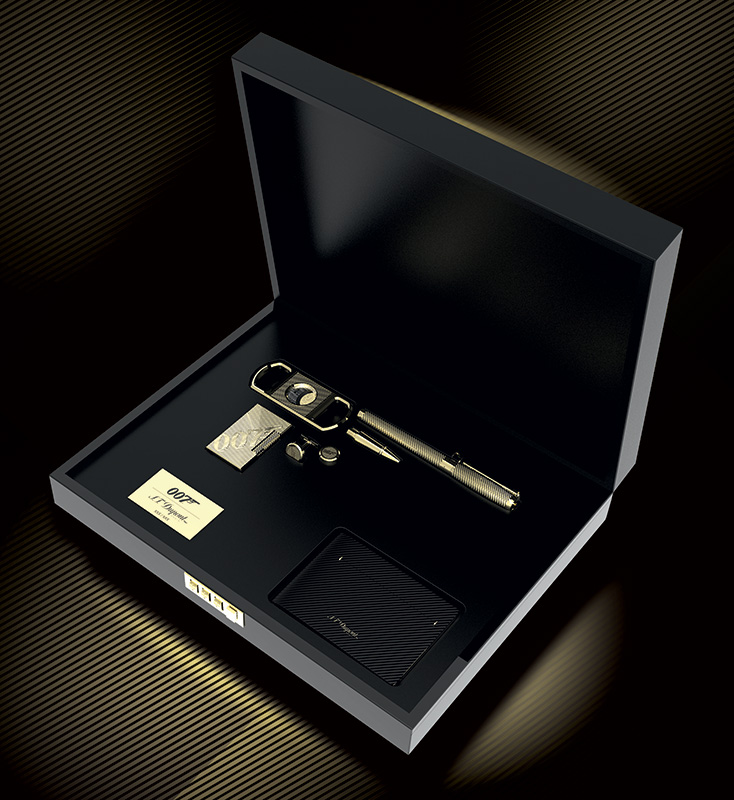 The ingenious composition of the accessories pays homage to Bond's Walther PPK. This collector set is limited to 400 pieces, and priced at £3675 (€3955).
The set is reminiscent of the 2004 gun collection from S.T. Dupont, pictured below: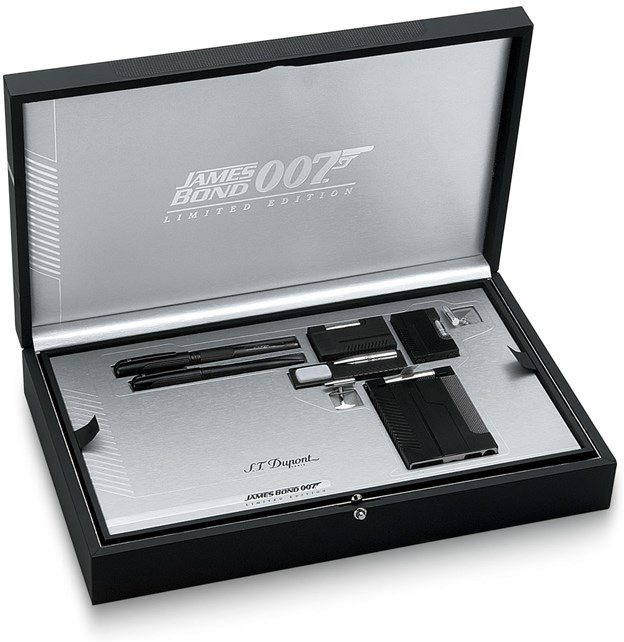 S.T. Dupont James Bond 007 Limited Edition set from 2004
Find out more about the new collection on the S.T. Dupont website.
Parts of the collection are available at the Harrods website.
S.T. Dupont cufflinks have been worn by James Bond in Casino Royale (2006) and Quantum of Solace (2008) and S.T. Dupont made 007 James Bond Collections in 2004, 2006 (Casino Royale) and 2015 (SPECTRE).
UPDATE: more items have been added to the collection, see hem all here.
Subscribe to the Bond Lifestyle EYES ONLY newsletter