N.Peal reveals the No Time To Die Commando Trousers
03 September, 2021
N.Peal has revealed that the combat trousers worn by James Bond in No Time To Die are made by N.Peal and costume designer Suttirat Anne Larlarb. The trousers will be available on September 14th 2021.
For a long time it was said that the trousers were custom made by the costume department, and not an existing pair of combat trousers - many fans had searched high and low to identify the pair. But now we finally know that the trousers were actually made together with N.Peal.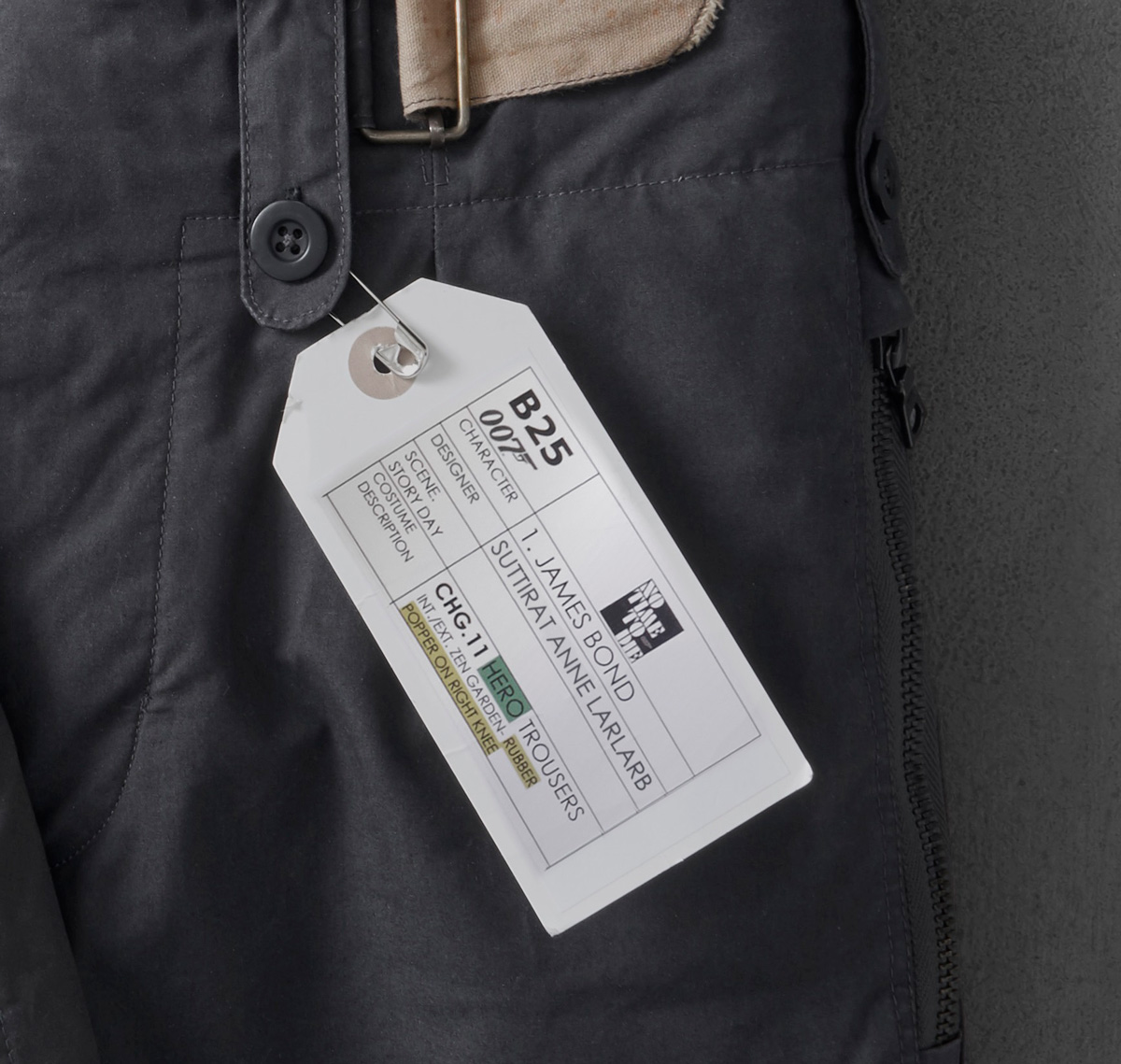 The N.Peal combat trousers will be available from September 14th 2021.
The trousers are available at N.Peal:

 Shop now at N.Peal USA ($345)

 Shop now at N.Peal UK (£245)

 Shop now at N.Peal EU (€295)
Update: the braces (suspenders) worn by James Bond with the trousers are also made by N.Peal, read more here.
Our friend David Zaritsky over at The Bond Experience was able to get his hands on one of the trousers for a first, revealing review that premiered on Friday 3 September 2021, watch it here:
In the video we can see the trousers have most of the same details you see in the film, and learn that they are based on real combat trouser designs. The trousers are a unique item in the collection of N.Peal, the company that normally focuses on cashmere pieces.
N.Peal also created the blue ribbed army sweater that Bond wears with the same outfit.
Complete the look
With the trousers and sweater, James Bond wears Mil-Tec touch gloves, a Rag & Bone Henley shirt and Danner tactical boots - see the full outfit here.
James Bond first wore an N.Peal sweater in SkyFall (2012), and two other N.Peal sweaters in SPECTRE (the mock turtle neck and cable roll neck sweater). In 2019, N.Peal released a series of Bond inspired pieces for men and women, many of which are still available today.
To get these trousers, visit N.Peal USA or N.Peal UK or N.Peal EU.
Subscribe to the Bond Lifestyle EYES ONLY newsletter