The Most Famous Gun In The World
11 July, 2016
007 Magazine will release a special edition of the magazine, The Most Famous Gun In The World, a definite guide to the weapons used by James Bond in the movies, from Dr. No to SPECTRE.
The 120-page magazine with in-depth articles can be pre-ordered at 007magazine.co.uk for £24.95 / $34.99 / €29.99 plus p&p, and will ship in November 2016.
The magazine is available with two different covers (but the exact same content): Sean Connery in Goldfinger and Daniel Craig in SPECTRE.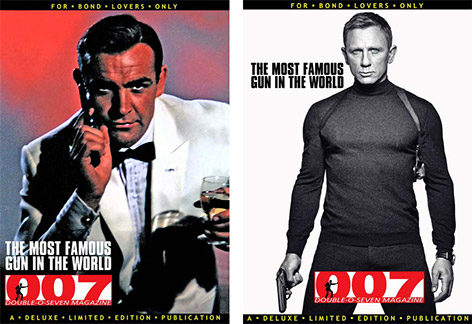 Preview some of the pages from the Limited Edition magazine The Most Famous Gun In The World: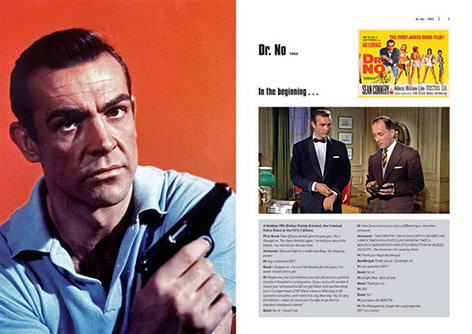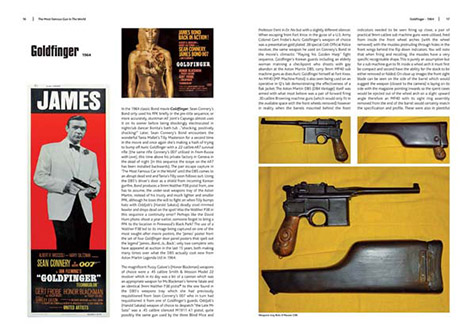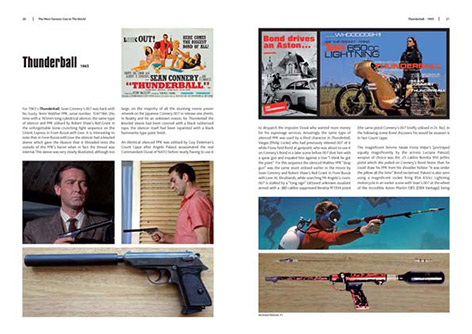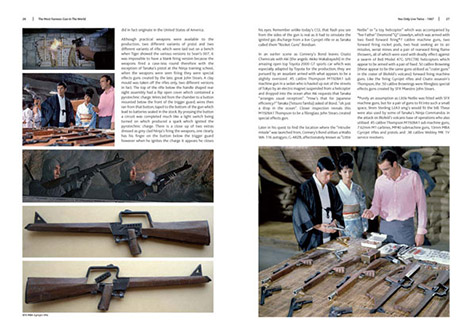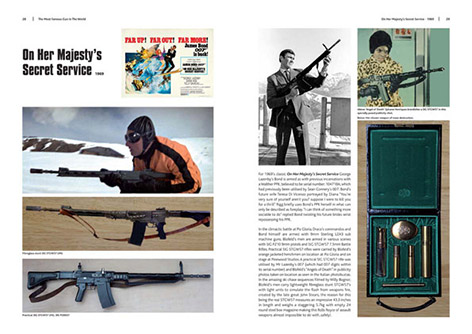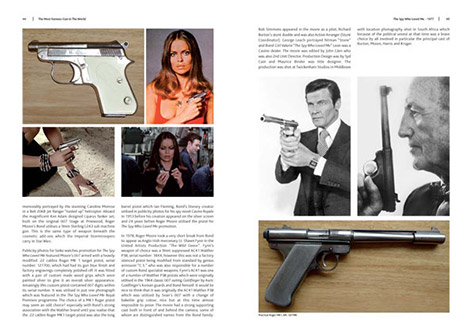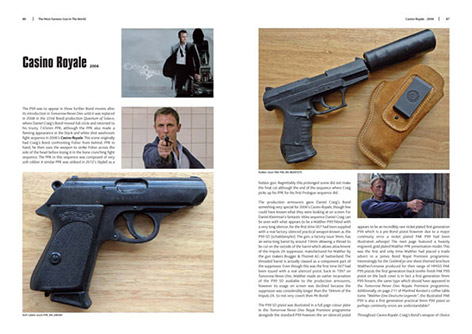 Pre-order at 007magazine.co.uk
Subscribe to the Bond Lifestyle EYES ONLY newsletter