Livestream report: SPECTRE, new Aston Martin DB10 and Monica Bellucci
04 December, 2014
On December 4th, 2014, the Bond producers and cast gathered in the famous 007 Stage on Pinewood Studios to announce the title of the new Bond film. The title is SPECTRE (SPecial Executive for Counter-intelligence, Terrorism, Revenge and Extortion) the famous villain organisation from earlier Bond films. A very special new Bond car was revealed, the never seen before Aston Martin DB10, Bond's car for the new film.
At 10.50 GMT presenter and DJ Alex Zane gave an introduction to the Bond series, while the world tuned in on the YouTube livestream. On a black stage, an Aston Martin, covered in a black sheet, could be seen, and Alex Zane promised to reveal which car Bond is going to drive in Bond 24. Read the report and watch the stream at the end of this article.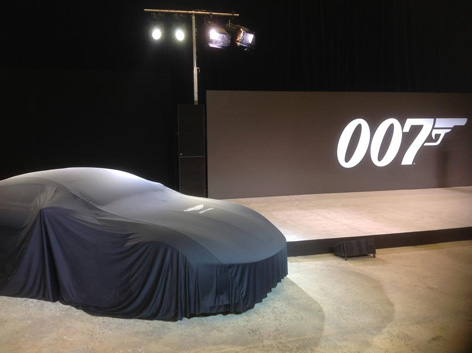 There were only photographers present in the 007 Stage, no journalists, and there was no time for questions.
After the introduction, director Sam Mendes and producer Barbara Broccoli took the stage at exactly 11.00 GMT. The stage where "budgets come to die", as Mendes said.
Aston Martin DB10
In an unexpected surprise, a brand new Aston Martin model was announced as Bond's new car. This never before seen model is called the DB10 and we are very much looking forward to see this beauty in action! (read more about the Aston Martin DB10).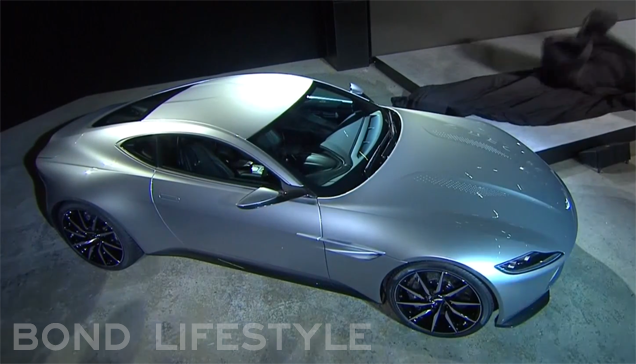 Sam Mendes, together with EON, MGM, Sony, was happy to announce the cast, and title.
SPECTRE
Sam Mendes starts be revealing the title of the movie, which is SPECTRE!
On Monday December 8th, 2014, the team will be starting shooting the film. SPECTRE will be shot in Pinewood Studios, London, Mexico City, Rome, Tangier & Erfoud, Morocco, Sölden, Obertilliach and Lake Altausee, Austria. All amazing places.
Sam Mendes said to be lucky to have an incredible team to work with: Dennis Gassner (production designer), Jany Temime (costume designer), Chris Corbould (special effects), Gary Powell (stunt coordinator) , Steven Begg (visual effects), Thomas Newman (composer) and John Logan, Robert Wade and Neil Purvis (writers)
New additions to the team: Editor Lee Smith and DOP Hoyte van Hoytema.
Cast
Then Sam Mendes went on to introduce all the cast members on stage:
Rory Kinnear, who will once again play Bill Tanner
Ben Whishaw, as Q
Ralph Fiennes as M
Naomie Harris as Eve Moneypenny
Andrew Scott as the new character Denbigh, a new member of the "Whitehall family"
David Bautista as Mr Hinx
Another surprise was the announcement of actress Monica Bellucci as Bond Girl Lucia Sciarra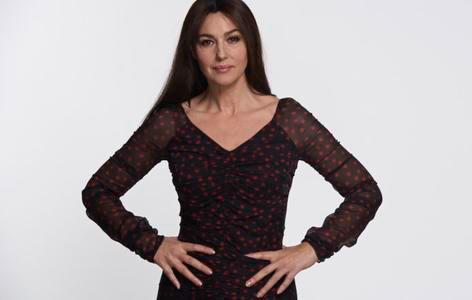 Léa Seydoux as Madeleine Swann
Christoph Waltz as villain Oberhauser
and of course Daniel Craig returning as James Bond.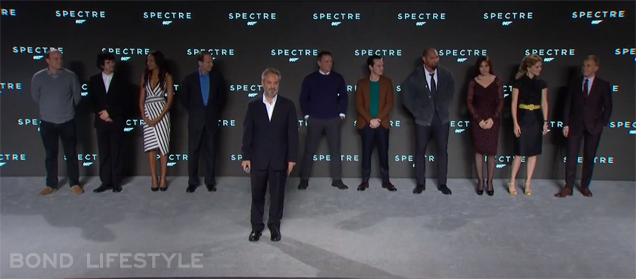 More details about SPECTRE will be added to the website today, stay tuned!
Subscribe to the Bond Lifestyle EYES ONLY newsletter