DRIVEN: 007 x SPYSCAPE now available online for free
20 May, 2020
SPYSCAPE in New York have announced that the James Bond exhibition DRIVEN: 007 x SPYSCAPE is now available online for free.
Regular tickets for 007 x SPYSCAPE are $23 for Adults and $18 for children, but the exhibition has been closed due to Covid-19. Online access is now available via spyscape.com/access-007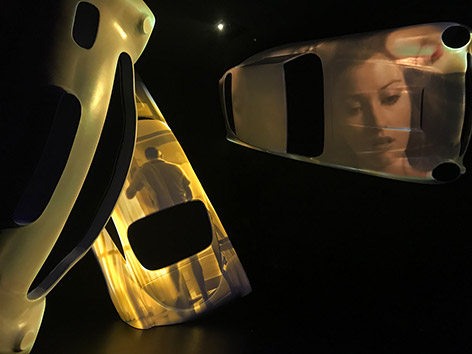 Aston Martin DB5 projections
photo © Bond Lifestyle
The exhibition at SPYSCAPE explores the creative process behind the 007 films, and reveals the secrets of James Bond's iconic Aston Martin DB5.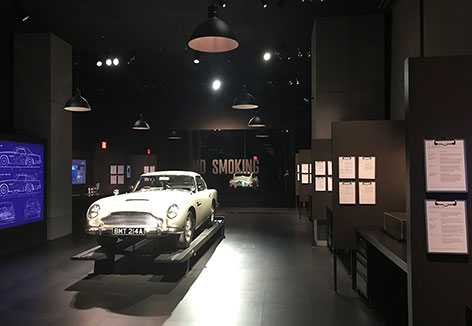 The Aston Martin DB5 used in GoldenEye at SPYSCAPE
photo © Bond Lifestyle
Visitors can investigate gadgets in Q's lab, examine original concept art in Oscar®-winning Production Designer Sir Ken Adam's studio and peek behind the scenes of SkyFall's explosive finale.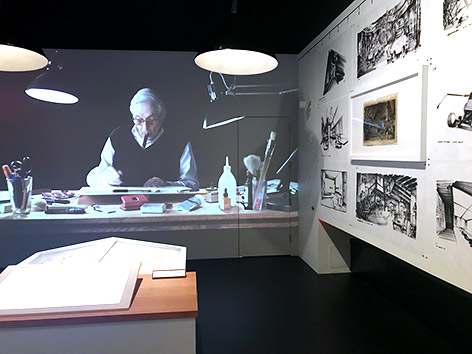 Ken Adam artwork on display at SPYSCAPE
photo © Bond Lifestyle
The online exhibition contains unique and creative content, including animations of iconic gadgets, and interviews with some of the key production team from SkyFall.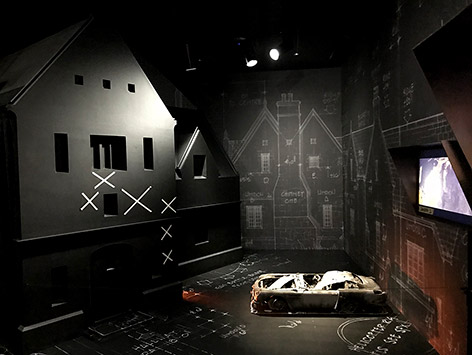 SkyFall production design exhibit at SPYSCAPE
photo © Bond Lifestyle
Visit the online exhibition for free at spyscape.com/access-007​, and test your own spy skills, with exercises developed by a former Head of Training at British Intelligence, to receive an authentic profile of their own spy skills, and discover the spy role you're best suited to.
Exactly a year ago, in May 2019, Bond Lifestyle was able to visit the museum as a Gold VIP (the day after the Orlebar Brown 007 Collection preview event in New York).
Read the full report about Visiting SPYSCAPE here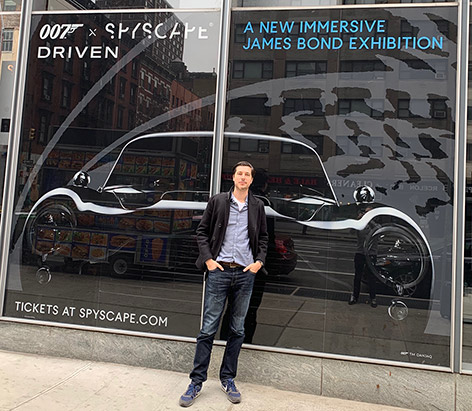 Remmert from Bond Lifestyle at SPYSCAPE in New York in May 2019
photo © Bond Lifestyle
Subscribe to the Bond Lifestyle EYES ONLY newsletter