Aston Martin DB5 on auction, but you have to finish building it yourself
26 October, 2022
This is your chance to get an original Aston Martin DB5 car, but you have to finish restoring it yourself!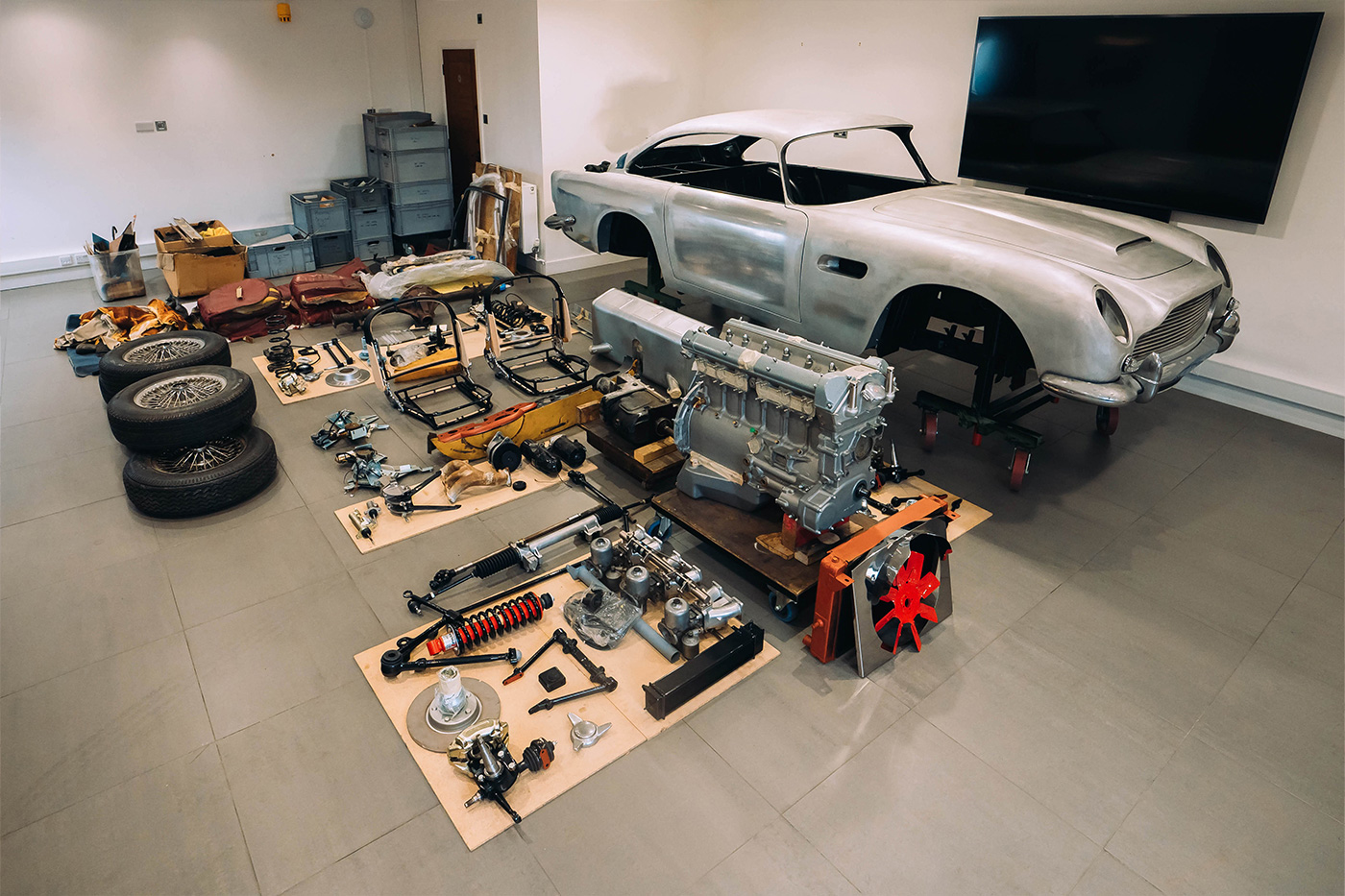 The right-hand-drive Aston Martin DB5 was discovered in the United States in recent years, but has been repatriated to the UK and part-way through an exhaustive restoration process.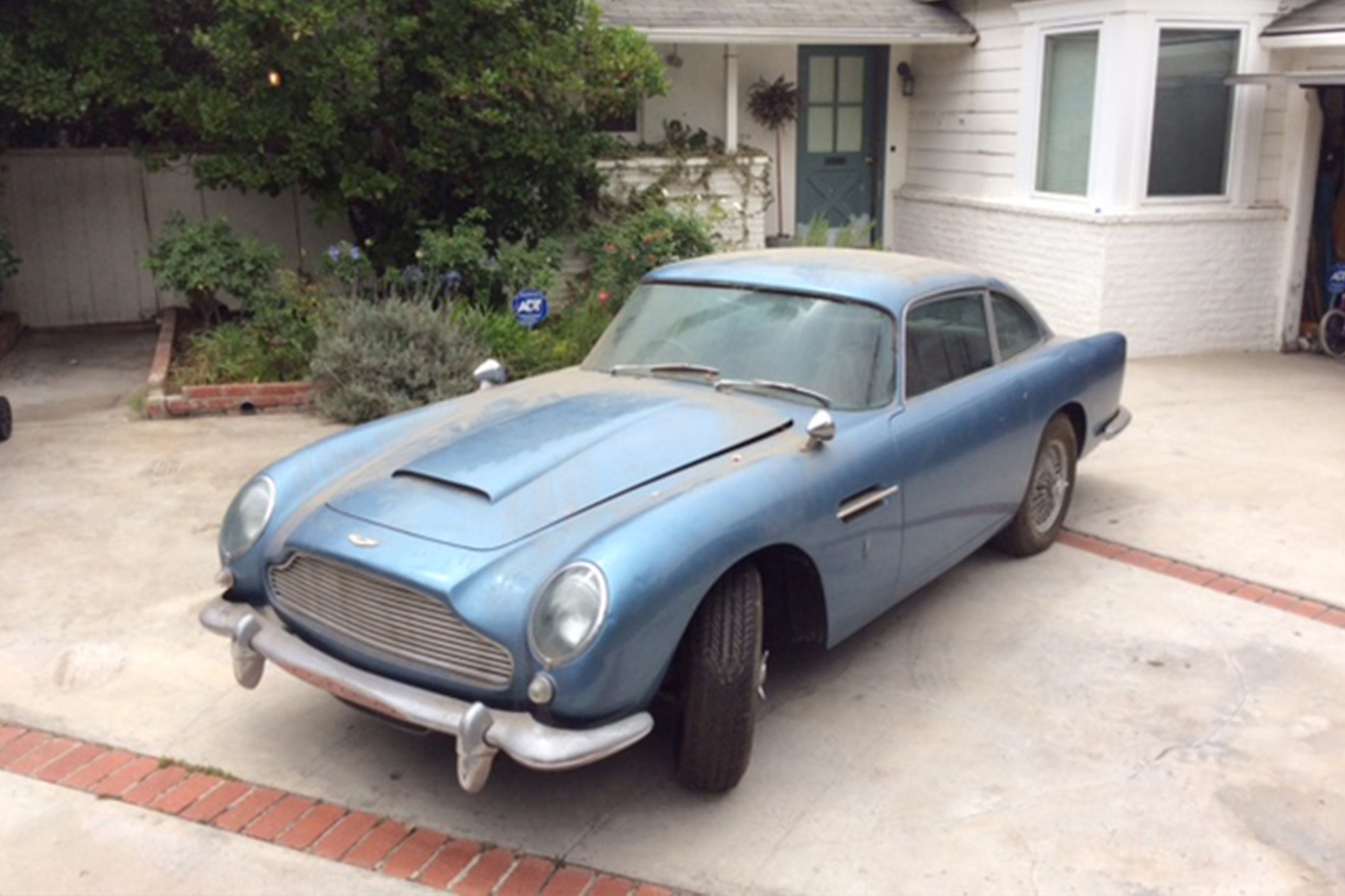 It represents a very rare opportunity to acquire a project where the paintwork and interior finishes can be completely tailored to the next owner's wishes; whether you wish to 'build your own Bond car', return the car to its exact factory specification, or to conclude the restoration in a unique colour scheme.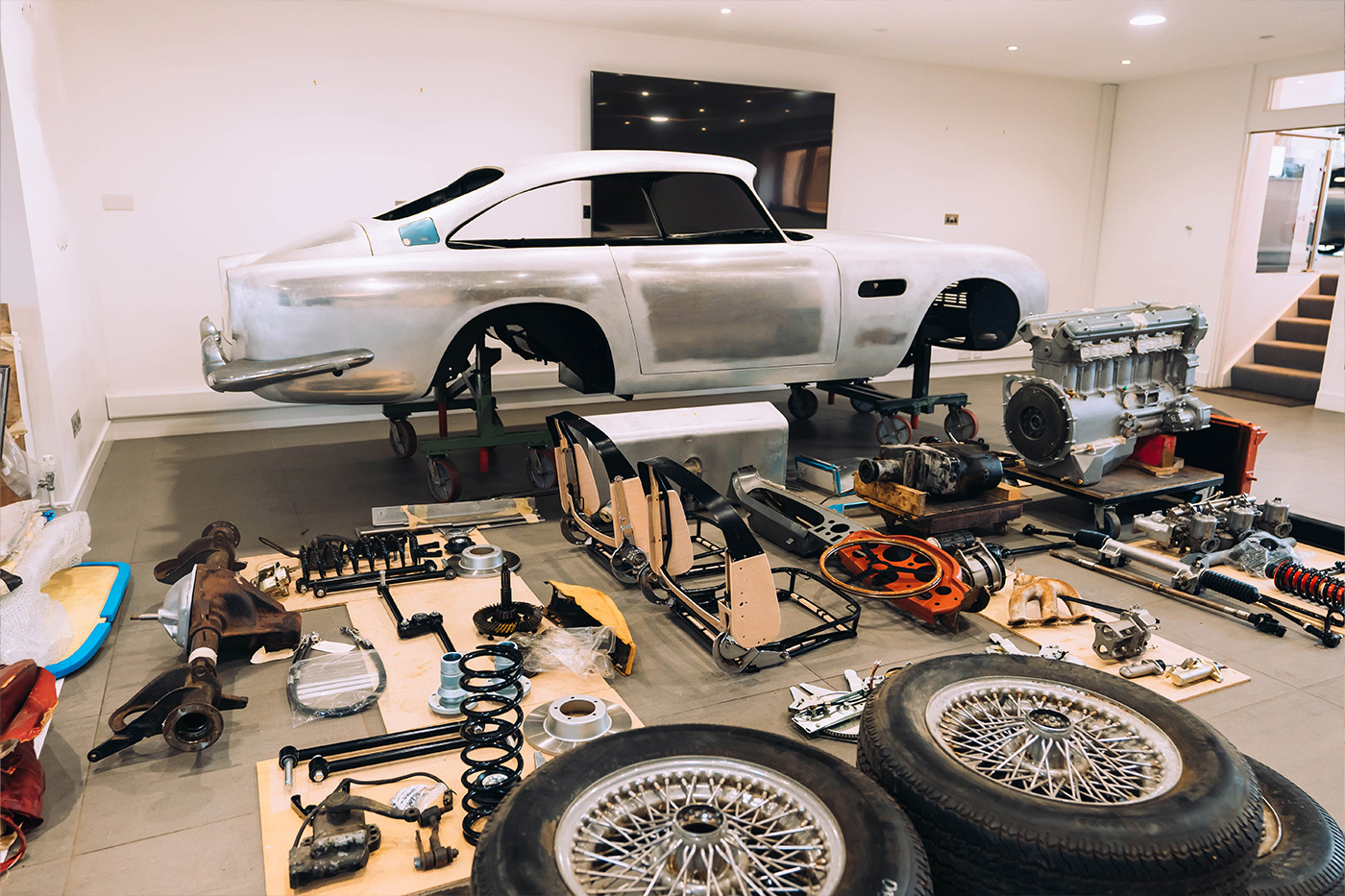 Significant restoration work already completed, but there's still lots to be done, 007, lots to be done, to paraphrase M.
The next stages would be for the auction winner to commission a specialist for the dry build, paintwork, and interior trim; giving them the ability to finish this car to a bespoke specification.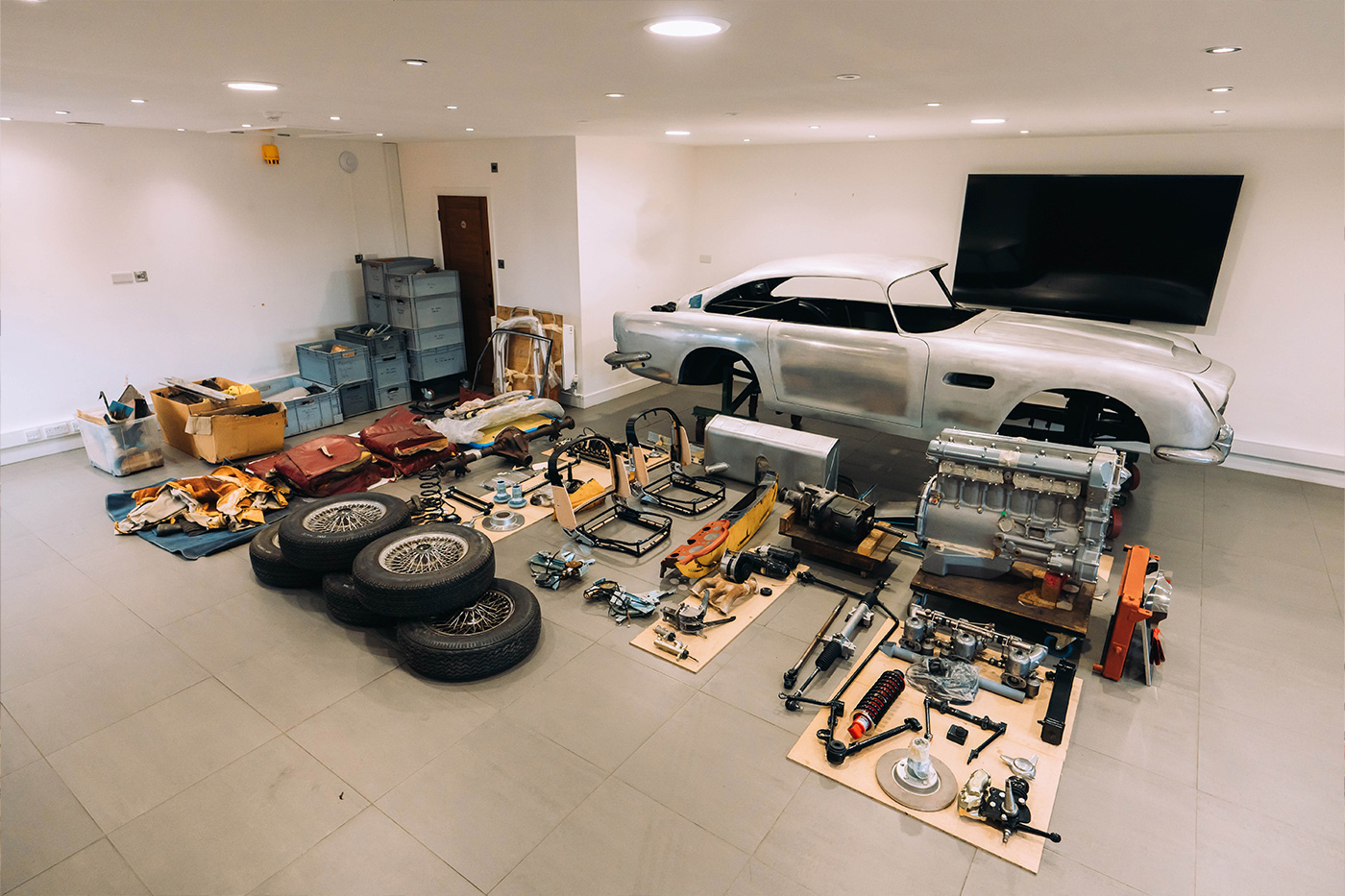 Its engine is the DOHC straight-six as found in the DB4 Vantage, which has been rebuilt to an upgraded 4.2-litre specification, and which is accompanied by triple SU carburettors and the ZF five-speed manual transmission.
This DB5 is understood to be one of just 679 right-hand-drive Saloons built.
A BMIHT (British Motor Industry Heritage Trust) factory record certificate accompanies this DB5, confirming its original 'home market' right-hand-drive specification.
The car left the factory with its 'Superleggera' alloy and steel panels finished in Black Pearl (code ICI MO35-2628) paintwork, with an interior trimmed in White Gold leather (code VM3328).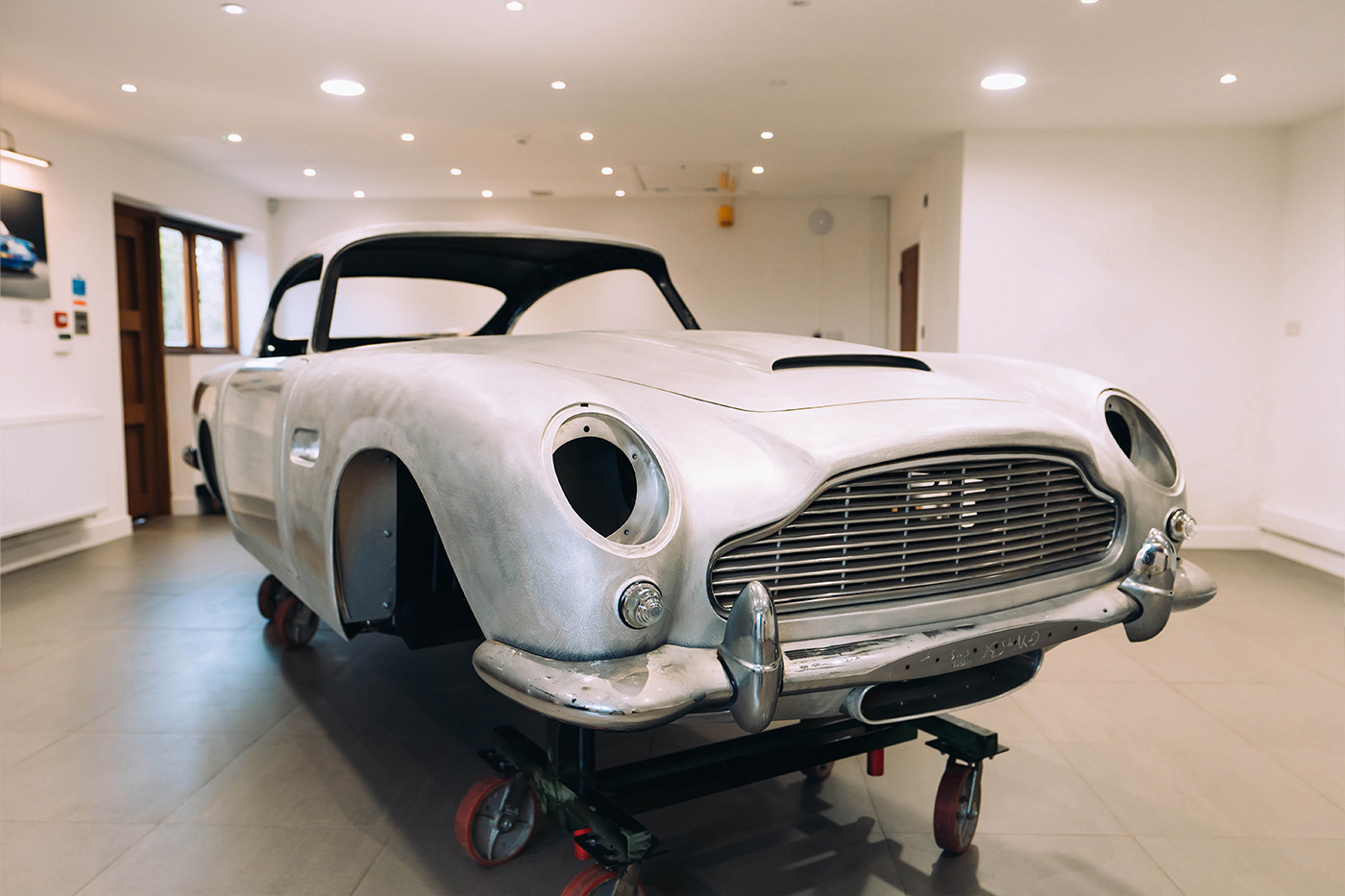 Factory equipment includes electric windows, chrome wire wheels, and an oil cooler. It was also specified with the optional Selectaride adjustable shock absorbers, triple SU HD8 carburettors, and Dunlop RS5 tyres.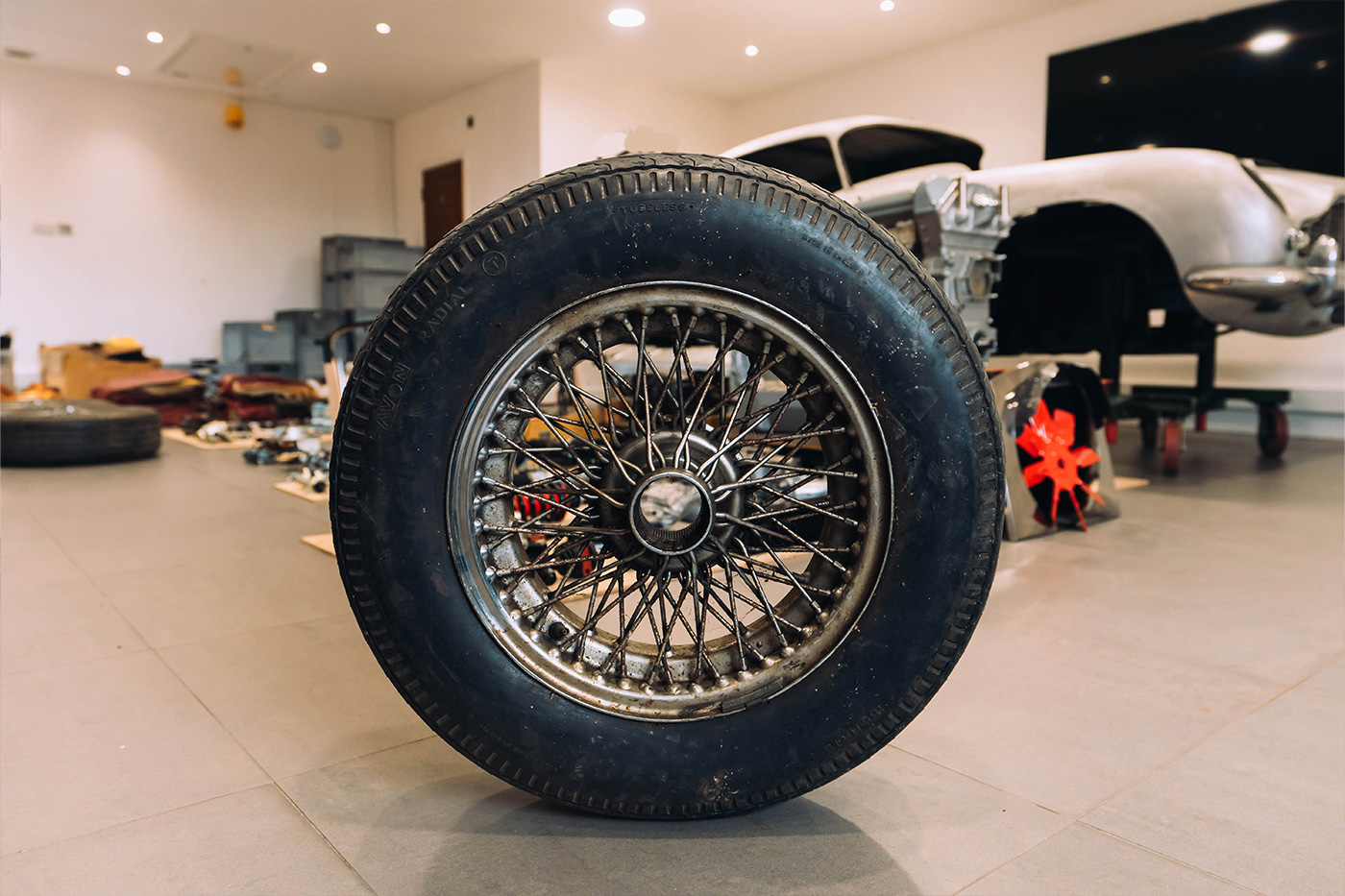 It was completed at the factory on 3 July 1964, and was dispatched on 31 December 1964 to London dealer Brooklands of Bond Street. The first owner was Mr Robert Symonds of Wembley, to whom it was first registered on 1 January 1965. Its original UK registration is understood to have been 'GYV 453C'.
Documentation with the car shows it was regularly maintained at Aston Martin Works Service, prior to being exported to the US early in its life. In more recent years, the car was discovered in San Diego, California. At some point during its time in the US, it received a colour change to Caribbean Pearl blue with a red leather interior, though little is known of its history on that side of the Atlantic.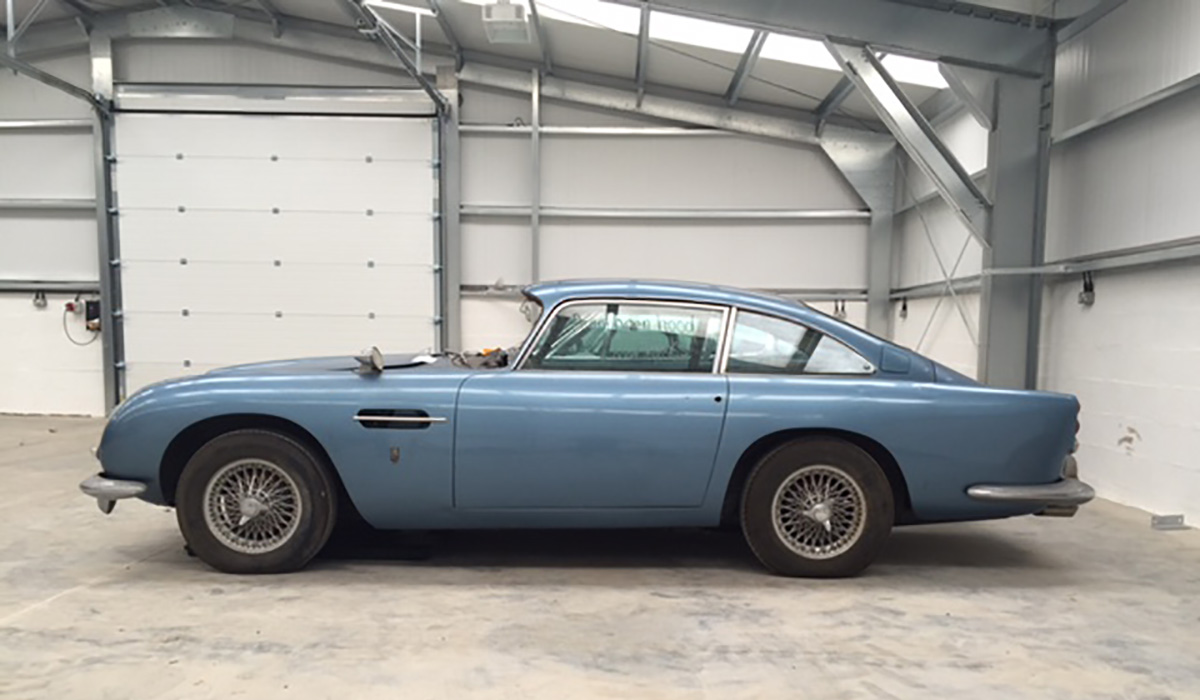 The car was brought back to the UK in 2016, and is now confirmed as a taxes-paid vehicle with NOVA clearance on file.
This DB5 Saloon has been completely stripped back to its 'Superleggera' lightweight steel tube structure, then scanned and inspected for any imperfections. The frame was subsequently re-wrapped, the nose and steel components of the bodywork replaced, and with the frame and the floor powder-coated.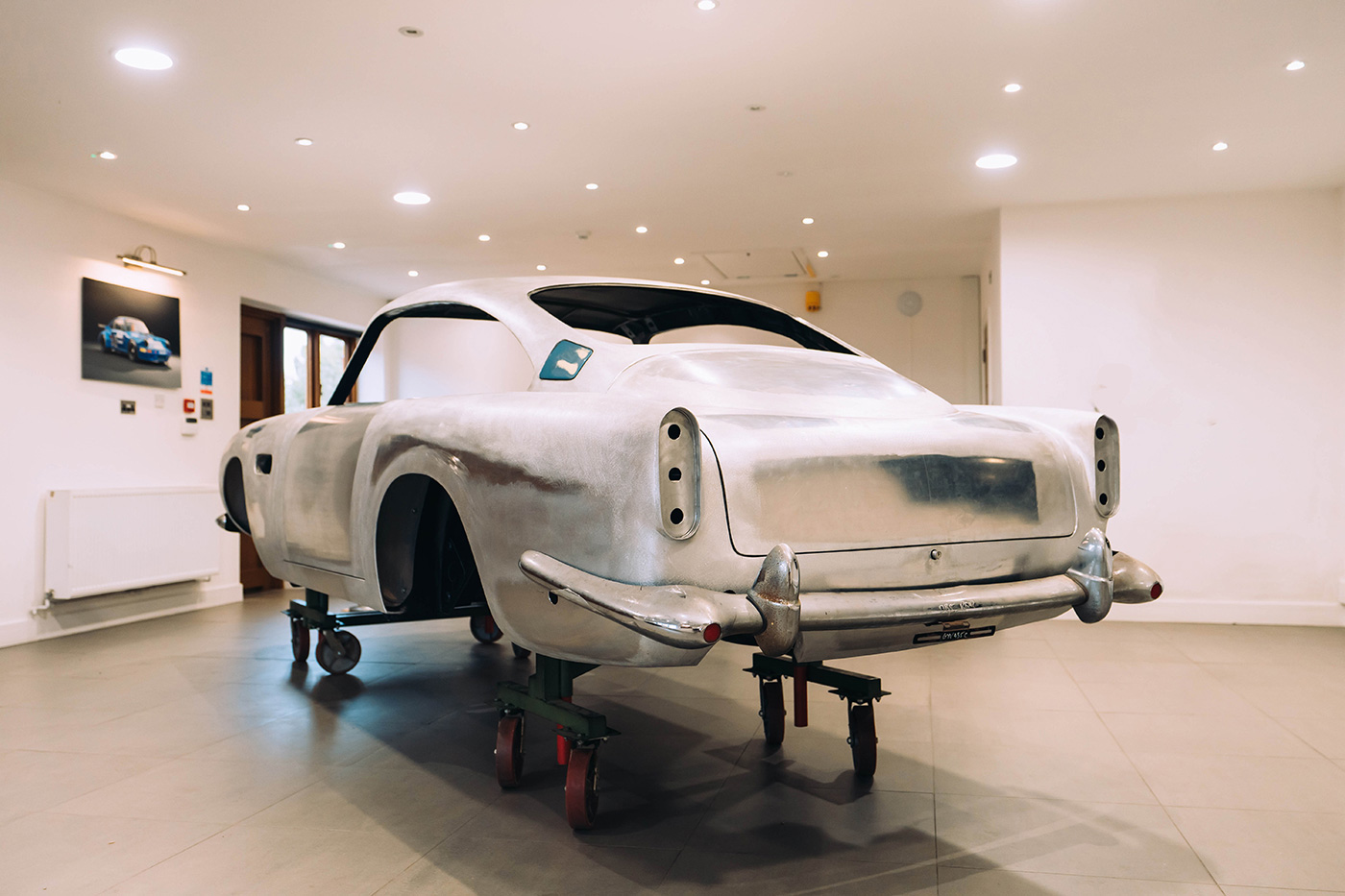 New body panels have been hand-crafted by original factory team members, to carry as much authenticity through the restoration as possible, also ensuring the correct shape and fit.
The quality of the work is evident throughout the photo gallery, and the restoration team also photo documented the process to keep a record of the refurbishment to date.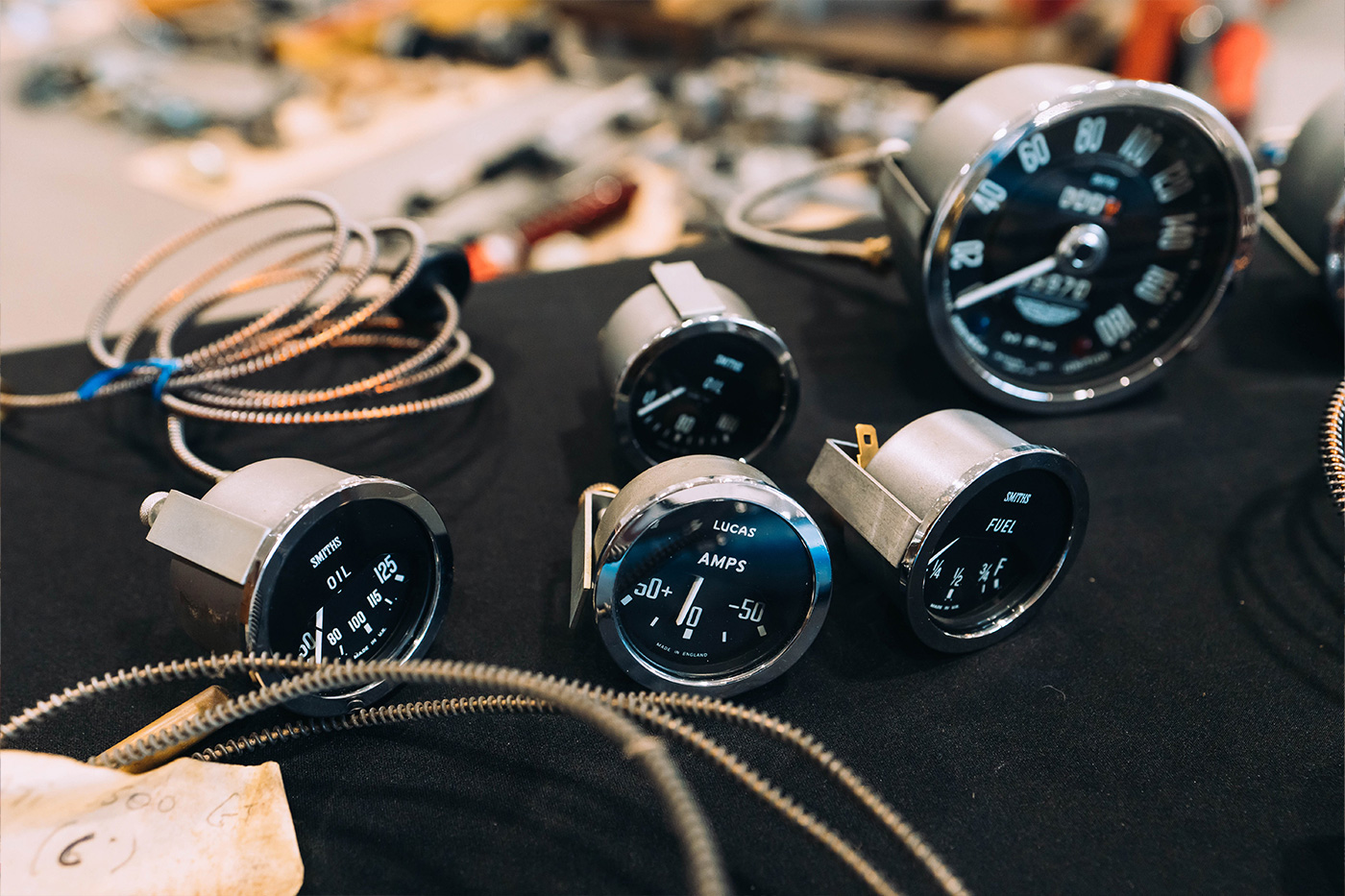 As can also be appreciated, various elements of the suspension and steering have also been restored or renewed, ready for the dry build stage.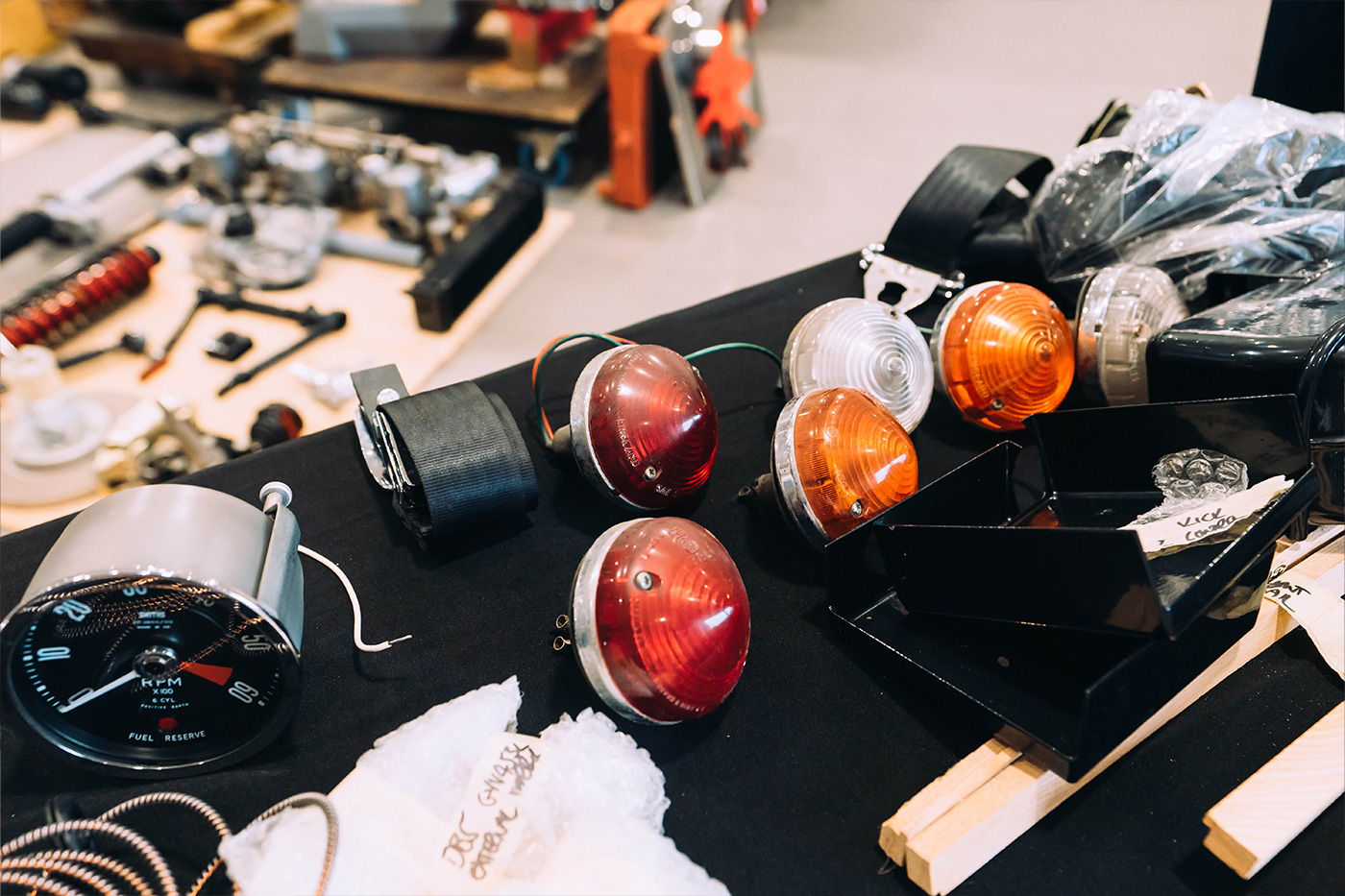 Five wire wheels (including a spare) are included and remain in unrestored condition as shown.
The leather seat covers and other interior trim have been removed and stored with the car, so a reupholstery process with new materials will be required as part of the next phase.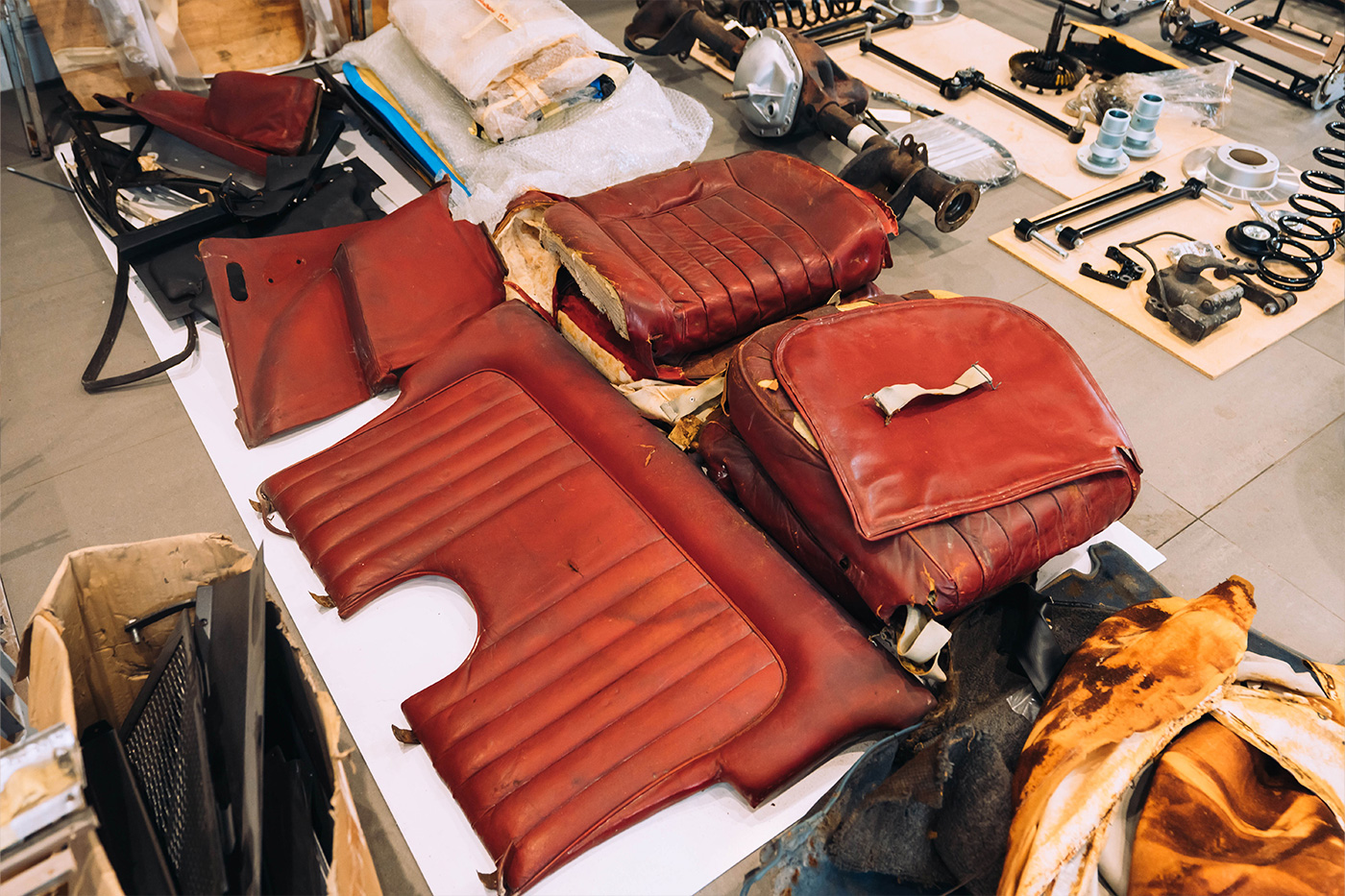 Notably, the other major restoration work carried out includes a comprehensive rebuild and upgrade of the DOHC straight-six engine to 4.2-litre specification at Bell Sport & Classic, and enhanced with uprated oil and water pumps for improved performance and reliability.
The project is offered 'as seen', and the sale price does not include any further work on the car.
Bidding is already up to £301k, and the auction ends on Tuesday, November 1st 2022.
UPDATE: the car sold for £416,900
For more info visit the Collecting Cars website.
Subscribe to the Bond Lifestyle EYES ONLY newsletter