TASCHEN James Bond Archives SPECTRE edition
14 December, 2015
The biggest and heaviest James Bond book just got... a bit smaller. But also much more affordable and it now includes SPECTRE.
2012 TASCHEN James Bond Archives
The original TASCHEN James Bond Archives was released in 2012 to celebrate 50 years of the James Bond franchise. That version counted 600 pages, 12.5 x 2.5 x 19 inches (31 x 6.5 x 48 cm) and weighed just over 16 lbs (7.2 kg)! This original version is still available for $200 / £135.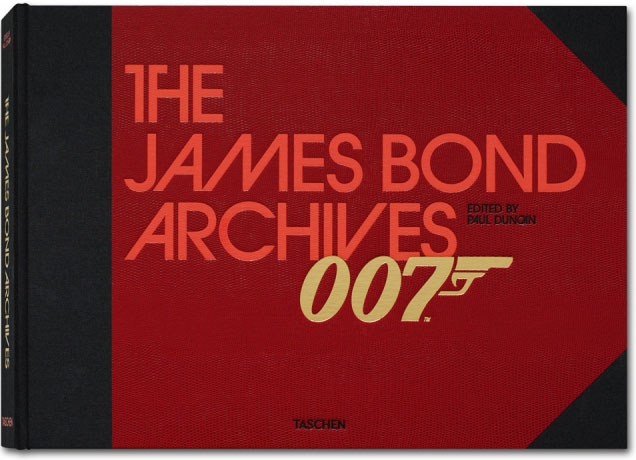 2012 edition of the James Bond Archives
For this incredibly extensive book, EON Productions opened their archives of photos, designs, storyboards, and production materials to editor Paul Duncan, who spent two years researching over one million images and 100 filing cabinets of documentation. The result is the most complete account of the making of the series, covering every James Bond film ever made, beginning with Dr. No (1962), including the spoof Casino Royale (1967) and Never Say Never Again (1983).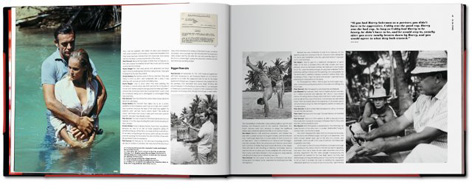 SPECTRE 2015 edition
A new edition of the book is now available and it includes SPECTRE.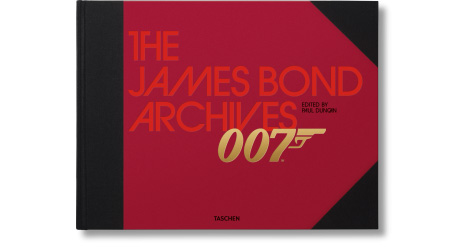 An affordable, compact yet comprehensive record of every single Bond film ever made.
It is quite a bit smaller (9.7 x 13.3 x 1.9 inches / 24.6 x 33.7 x 4.5 cm) than the original, but still quite heavy at 8.5 lbs / 3.8 kg and a very impressive book, with the same nice, solid, luxurious cover. More practical than the original and still the same content, plus 24 new SPECTRE pages. It is also much more affordable than the original (which currently costs around $135 / £83.70): you can purchase the new SPECTRE version on Amazon.com for $40 or Amazon.co.uk for £33 or on Uncrate.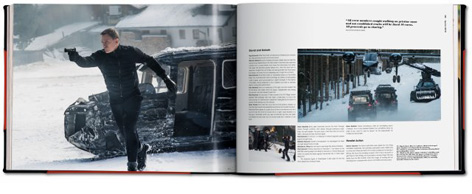 Including 24 new SPECTRE pages

Smaller than the original but still a very heavy and impressive book and more practical.
The wealth of on-set photos, unseen stills, set designs, storyboards, production memos, is supplemented by an oral history recounted by over 150 cast and crew members.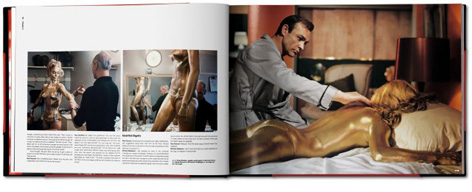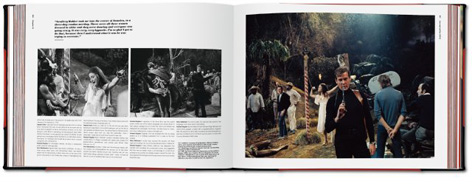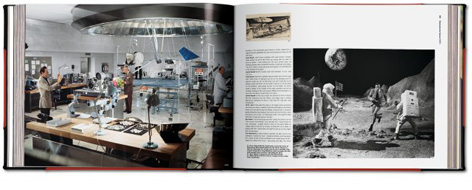 From producers to stuntmen, directors to production designers, these personal narratives relate the true, inside story from the Bond sets, offering outstanding insight into the personalities and processes behind the most successful and longest-running film franchise in cinema history.
Competition
TASCHEN is running a competition of treacherously tricky 007 trivia with a prize of $50 in TASCHEN books to celebrate the release of the new SPECTRE Edition of The James Bond Archives. Enter on the TASCHEN website
Buy online
A must have for any Bond fan. Get the new James Bond Archives SPECTRE edition on TASCHEN.com, Uncrate, Amazon.com for $55 or Amazon.co.uk for £29.
Subscribe to the Bond Lifestyle EYES ONLY newsletter