SPECTRE filming in Mexico
22 March, 2015
Filming scenes for the SPECTRE pre-title sequence has started this week in Mexico. Locations in Mexico City will include Plaza Tolsá and surrounding streets, which will be used from 21 - 24 March, and Zócalo, the main square in the city, also known as Plaza de la Constitución, from 25 - 31 March. See a map of the closed roads on CNN Mexico.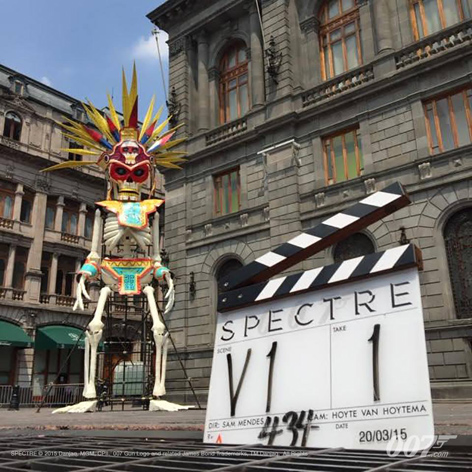 SPECTRE clapperboard image showing Day of the Dead scene in Mexico
The filming of SPECTRE in Mexico will feature hundreds of extras recreating the Día de Muertos (Day of the Dead) festival. Mexicans remember departed relatives and friends on the Day of the Dead at the beginning of November with orange flowers, candy skulls and other death-related decorations. The scene might be similar to the Carnaval festival in Rio de Janeiro seen in Moonraker.
On March 18th, a press conference was held at the Four Seasons Hotel Mexico in Mexico City with producer Michael G. Wilson and Mexican actress Stephanie Sigman.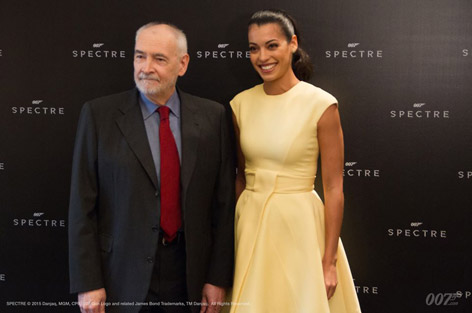 Bond producer Michael G. Wilson and Mexican actress Stephanie Sigman
In a statement producers Michael G. Wilson and Barbara Broccoli said: "During the past 53 years, the James Bond movies have been renowned for filming in the most beautiful and exotic locations in the world. For the opening of SPECTRE, we are filming an exciting sequence in Mexico City featuring the Day of the Dead festival. Mexico City was chosen for the film because of the authentic needs of the story. This is the fourth time Bond has been to Mexico and indeed Licence To Kill was shot almost entirely in Mexico City."
The first images of James Bond in action in Mexico City can be seen on the Daily Mail website.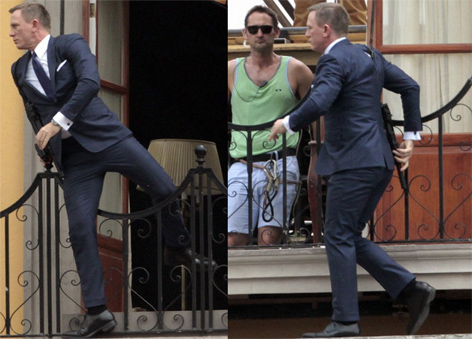 Daniel Craig is wearing a Tom Ford suit and tie, black leather shoes and holds an automatic weapon while performing some action scenes on the balcony of a building, while being supported by a safety harness.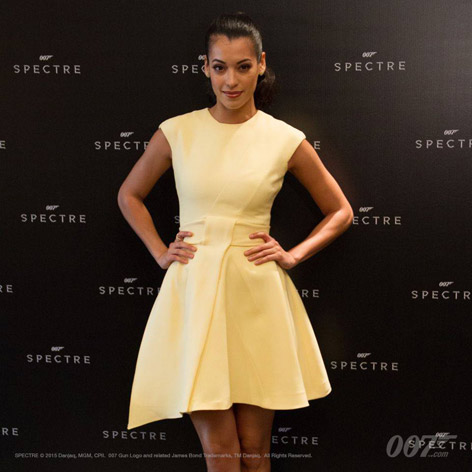 A few weeks ago, Mexican actress Stephanie Sigman was cast to play the role of Estrella.
Subscribe to the Bond Lifestyle EYES ONLY newsletter