Meet Daniel Craig and win an Aston Martin
10 March, 2017
Omaze gives you a chance to win a meet and greet with Daniel Craig, a 2016 Aston Martin Vantage GT Roadster and hundreds of other prizes. Donate to UNMAS on the Omaze website to enter.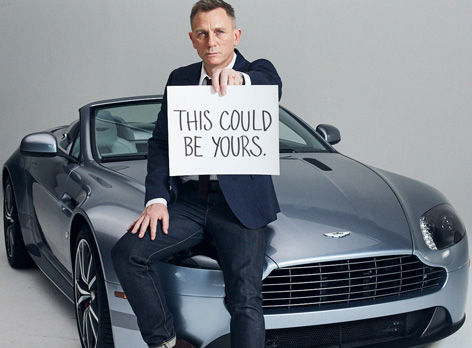 Prizes
Close your eyes and envision a top-of-the-line luxury vehicle. Hear the purr of the engine. Feel the sleek curves of its body. Let the keys dangle from your fingertips. Now, wake up! You're getting an Aston Martin Vantage GT Roadster, personally customized by Aston Martin enthusiast and endlessly charming actor person, Daniel Craig.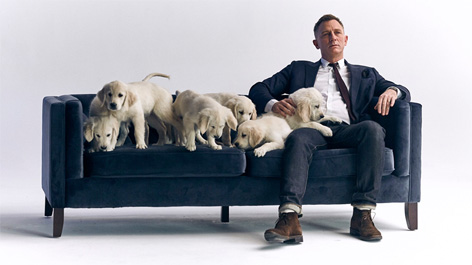 You're also grabbing your best mate and getting flown out to an undisclosed location to meet Daniel Craig and chat with him about whatever you want. What's that? You're concerned about the taxes on the car? Well, the great news just keeps on coming: those are covered. So turn those worries off and hit the highway… eyes open, please. Flights and hotel included.
Donate to enter
Your donation at Omaze gives you entries to win! Donating more gives you additional entries and unlocks exclusive merchandise. Donation amounts start at $10 for 100 entries, and go up to $2,500 for 25,000 entries. Enter at the Omaze website.
Also visit that website to see the other prizes which include signed headshots, Aston Martin posters and t-shirts.
About UNMAS
In April 2015, the United Nations appointed Daniel Craig as the first global advocate for the elimination of mines and explosive hazards. Craig's role involves raising awareness for the UN Mine Action Service (UNMAS), and political and financial support for the cause. UN Secretary-General Ban Ki-moon told Craig: "You have been given a licence to kill, I'm now giving you a licence to save."
Daniel Craig became a UN Global Advocate in 2015
The mission of the United Nations Mine Action Service (UNMAS) is to work with affected states to reduce the threat and impact of landmines and other explosive hazards. UNMAS coordinates UN interventions to focus on areas of greatest need and to provide education and assistance to people caught up in conflicts. Currently UNMAS works in 18 countries and territories around the world to both save and rebuild lives.
Subscribe to the Bond Lifestyle EYES ONLY newsletter