Land Rover presents the New Defender V8 James Bond 007 Edition
01 September, 2021
Land Rover has presented a limited edition New Defender V8 Bond Edition SUV inspired by the cars that will appear in No Time to Die.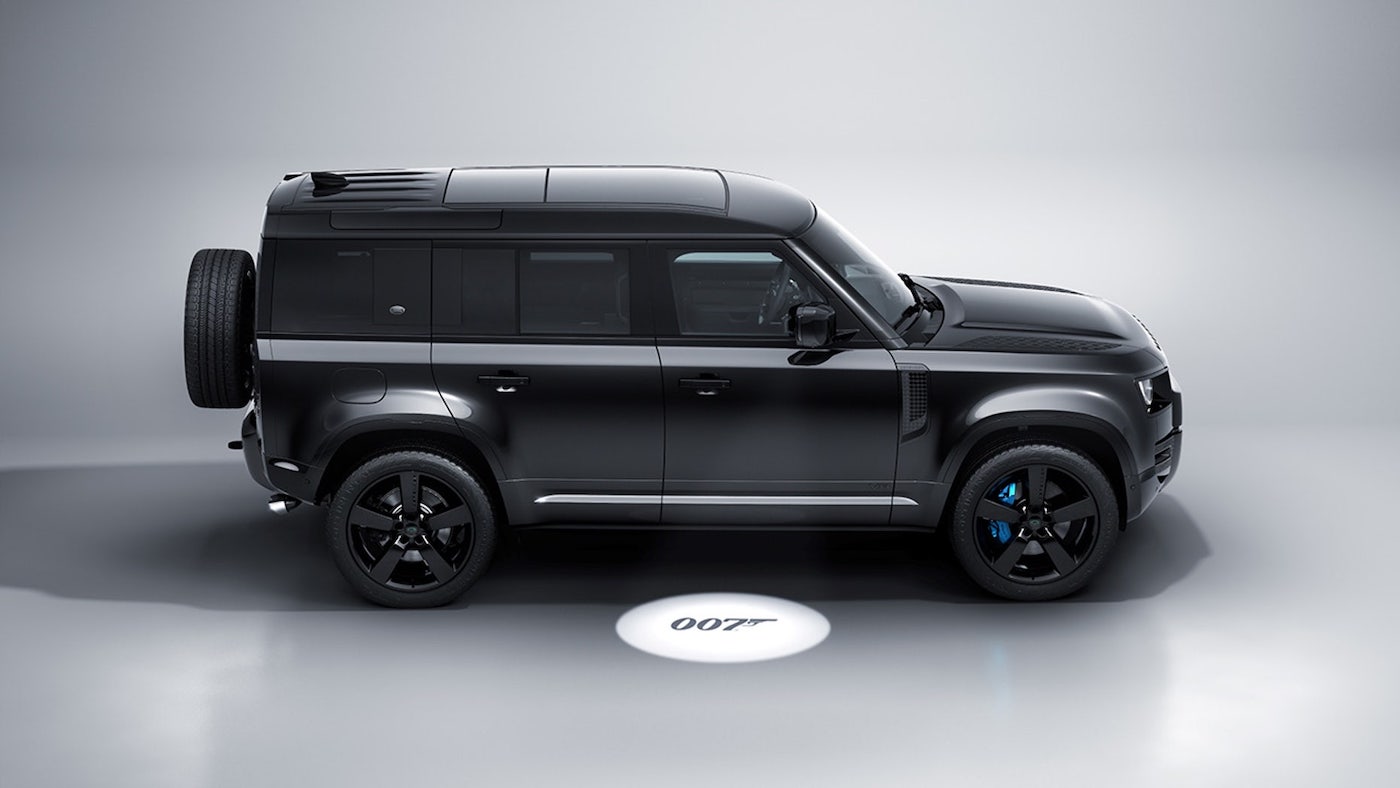 The Land Rover New Defender V8 Bond Edition features a number of bespoke styling details that expand on the Black Pack version and reflect the car's features in the 25th Bond film.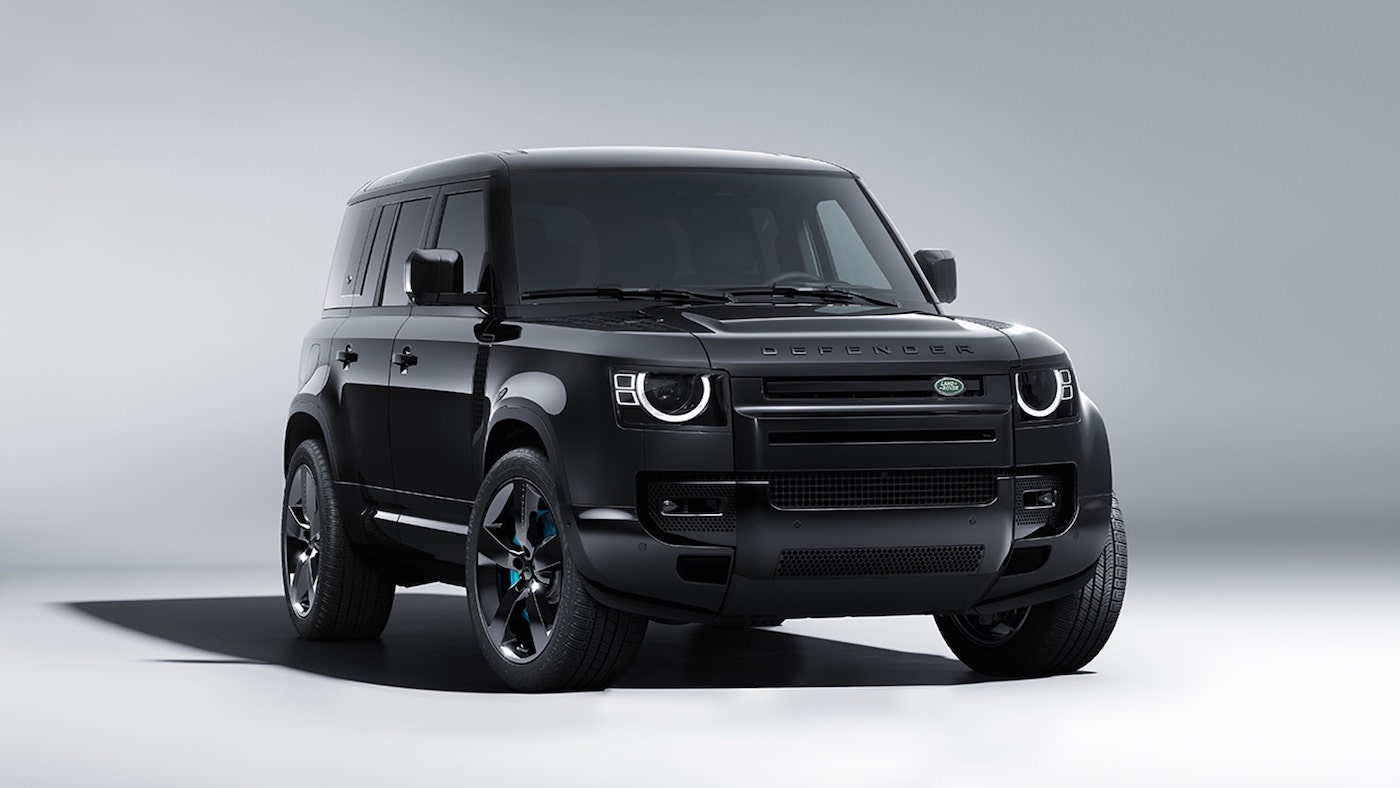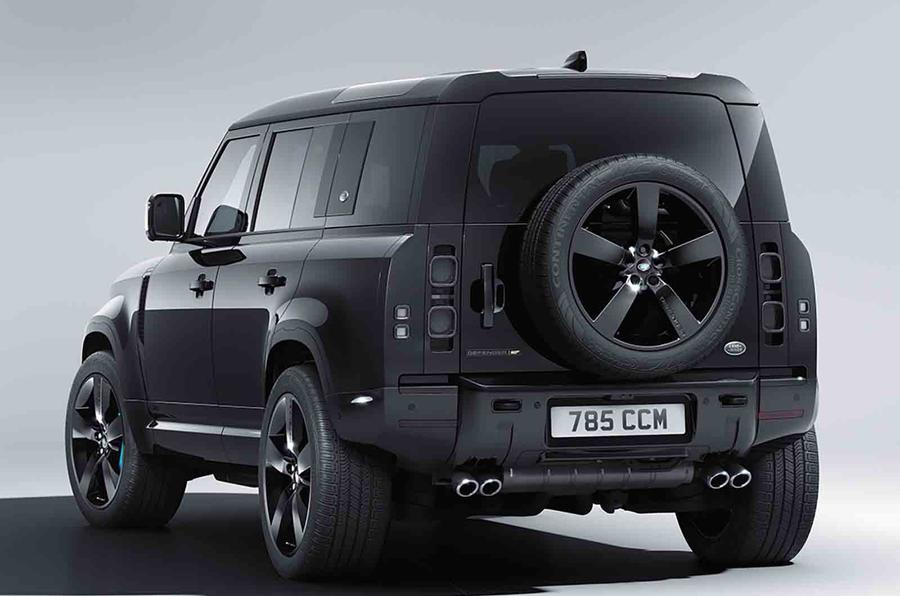 Watch a video of the new Land Rover Defender V8 Bond Edition:
New Defenders were used for a sequence for No Time To Die. In one scene, three Defenders are chased by three motorbikes, while a helicopter is involved as well.
Land Rover provided ten Defender 110s for the film, including stunt vehicles. The film cars were the first 10 ever built on the production line and carry serial numbers ending in 001 to 010.
See the cars in action in this behind the scenes video from the No Time To Die set:
The limited edition tribute Defender models are all black and equipped with puddle lights that project the 007 logo onto the ground when you approach them along with 007 badging and infotainment system graphics.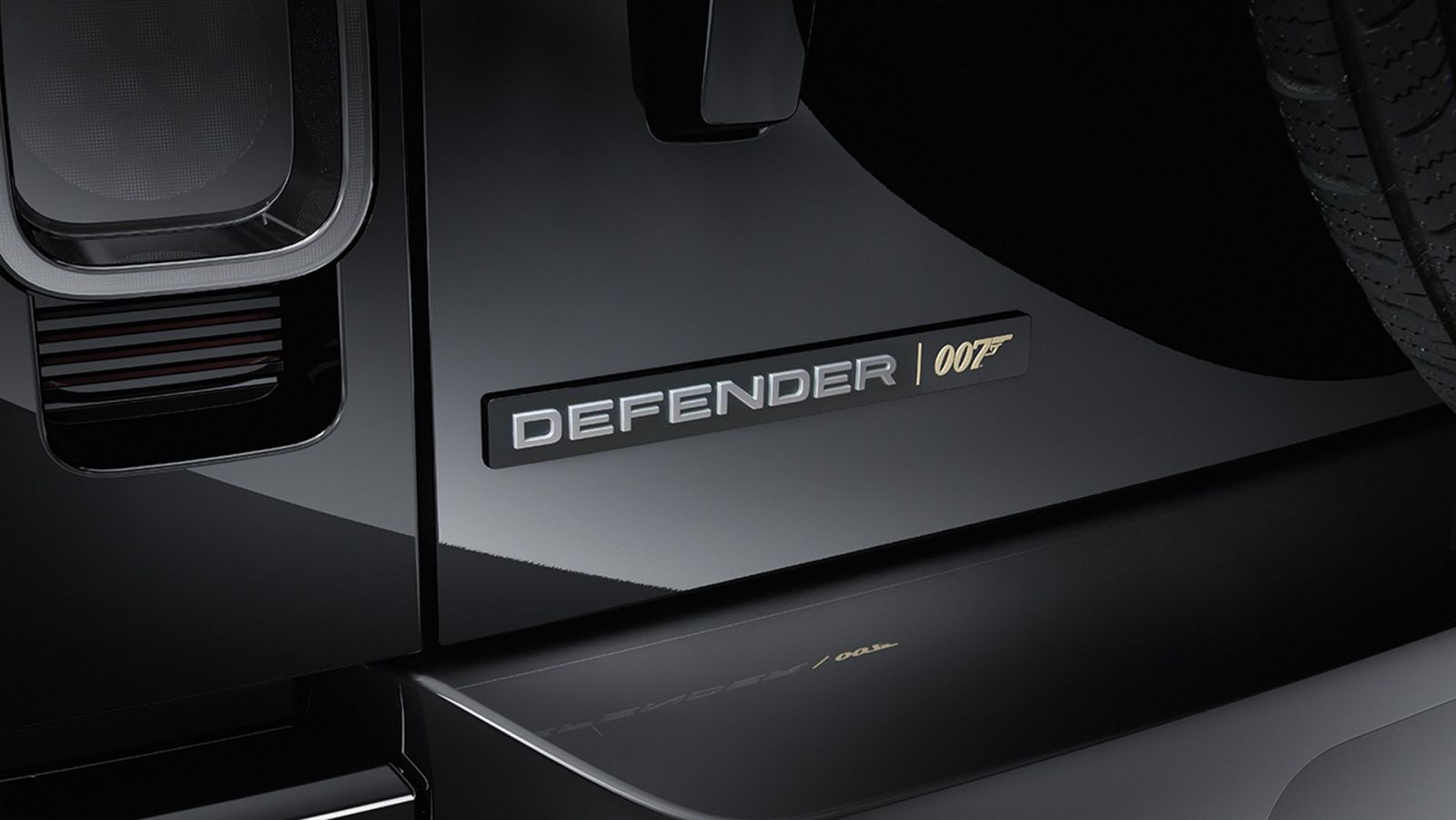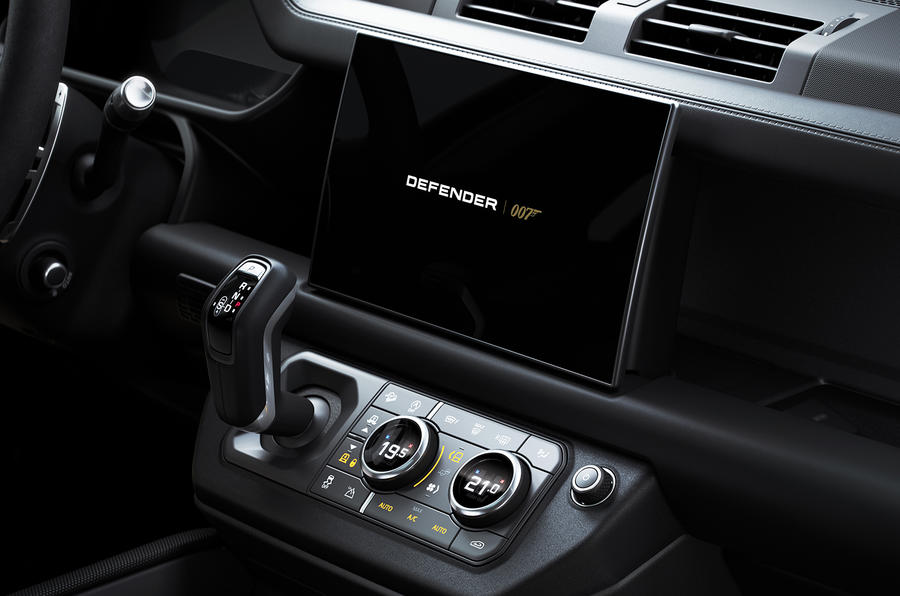 The James Bond Defender is available as a 90 or the larger 110 size model.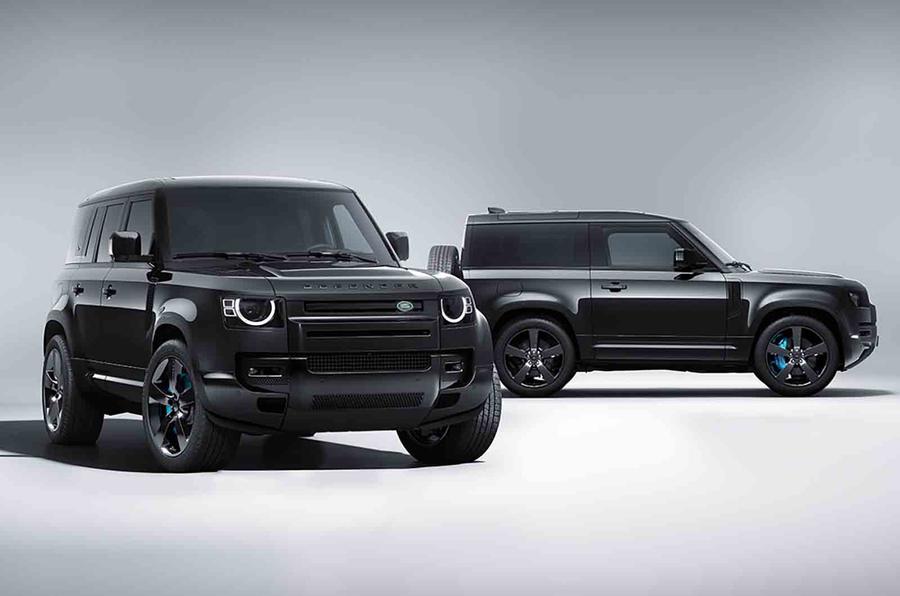 The Land Rover Defender V8 is powered by a 518 hp 5.0-liter engine and the Bond Edition rides on 22-inch wheels with Xenon Blue brake calipers peeking out from behind them.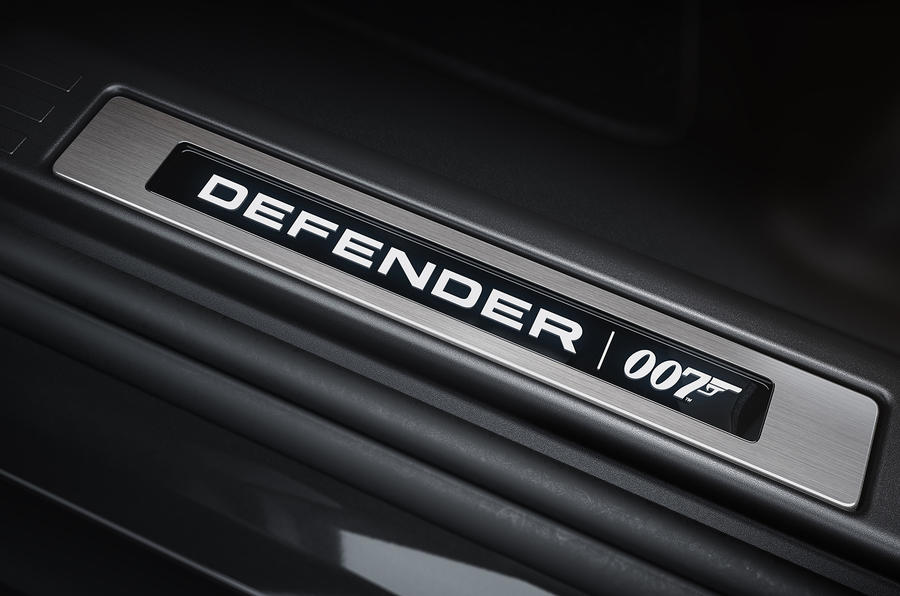 Only 300 models of the special 007 Defenders will be produced, with 15 going to the UK and 68 going to the US, each with a laser-etched limited edition number.
The UK price is £105,395 for the 90 and £108,040 for the larger 110 model. The US prices are starting at $115,950.
Subscribe to the Bond Lifestyle EYES ONLY newsletter