Jaguar C-X75 SPECTRE stunt car for sale
21 January, 2019
One of four Jaguar C-X75 SPECTRE stunt cars is offered for sale at Kaaimans in the UK.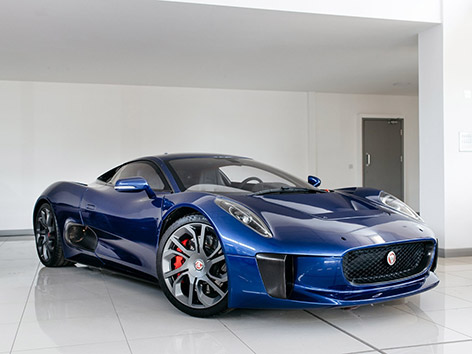 A Jaguar C-X75 appears in the 2015 James Bond film SPECTRE as Mr. Hinx's (Dave Bautista) car. In Rome, Hinx chases James Bond (Daniel Craig), who drives an Aston Martin DB10.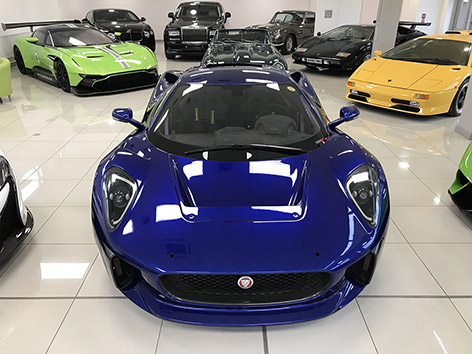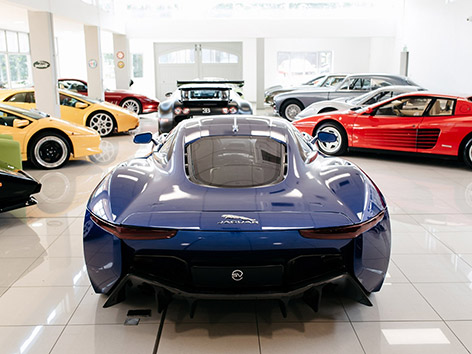 The C-X75 hybrid supercar was introduced in 2010 as a concept at the 2010 Paris Motor Show, as part of the 75 years of Jaguar (hence the 75 in the name). While the supercar never went into production, several prototypes of Project C-X75 were produced and the C-X75 concept was used for continuing research and development of future Jaguar technologies.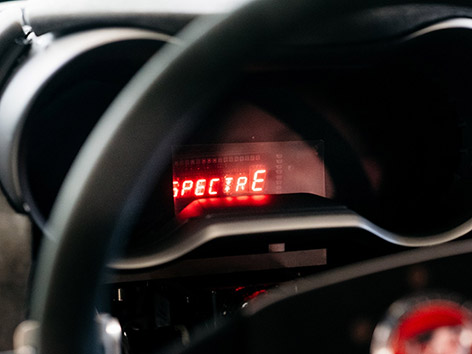 For the production of SPECTRE in 2015, seven cars were built, including four stunt vehicles, by Jaguar's Special Vehicles Operations department. Although the cars look like the original C-X75 concept car, they are mechanically unrelated with a different chassis and engine.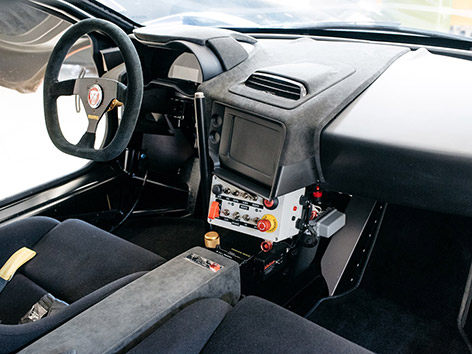 The interior of the car is quite bare, like a race car interior, with special switches for the stunt drivers.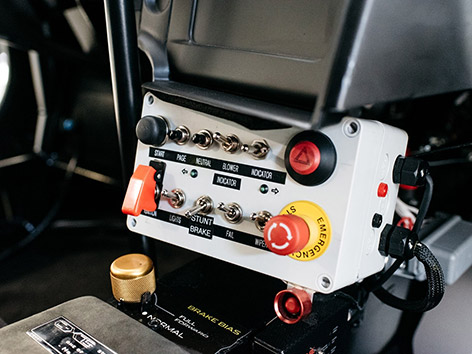 This car on offer is one of the four stunt vehicles made for the film. A special placque on the center console in the interior reads "C-X75 STUNT VEHICLE - ONE OF FOUR - No. 001"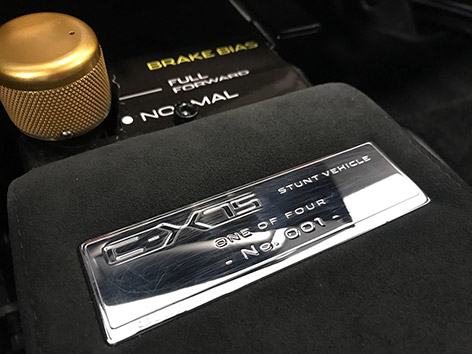 Kaaimans International, the UK dealership based in Tollerton, Nottinghamshire, doesn't list a price for this car, but we expect it to be quite high since it is an extremely rare chance to buy a Jaguar C-X75. One of the Aston Martin DB10 cars used in SPECTRE sold for £2.4million at Christie's James Bond SPECTRE Auction in 2016.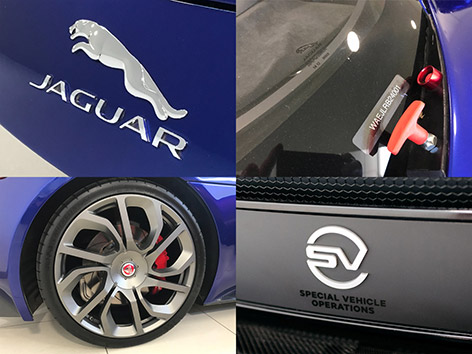 The car is not road registered. For more photos and info, visit the Kaaimans website. The website is worth a visit also to see their other exotic car offerings, which include rare Aston Martins, Lamborghinis, Ferraris and more.
Subscribe to the Bond Lifestyle EYES ONLY newsletter