Belvedere New York City launch event report and photos
12 September, 2015
On Wednesday night, 9 September 2015, Belvedere Vodka hosted a private event at the One World Observatory in the Freedom Tower to celebrate its partnership with SPECTRE.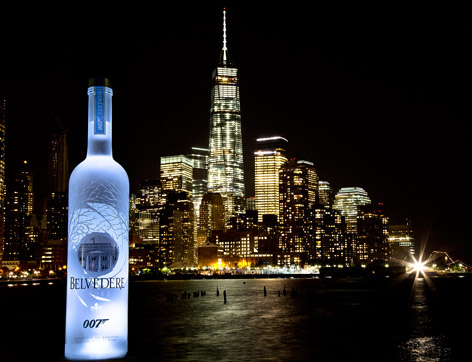 Belvedere revealed a global advertising campaign featuring Mexican actress Stephanie Sigman, who plays the role of Estrella in the opening scene of SPECTRE. Read more about the campaign here.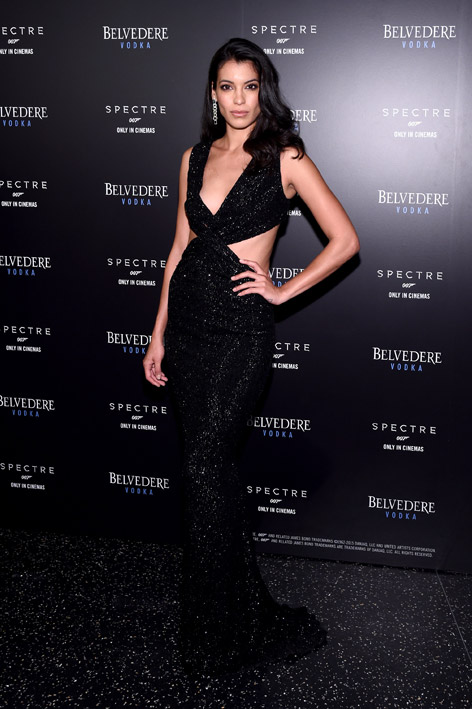 Stephanie Sigman, who plays Estrella in SPECTRE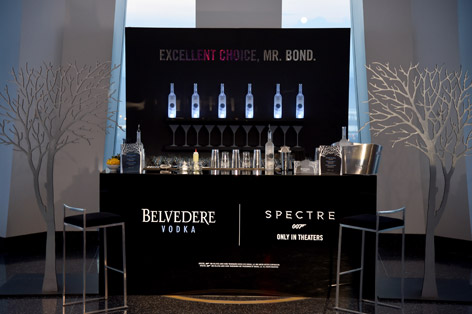 Martha Hunt, Sean O'Pry, Leigh Lezark, Estelle, Derek Blasberg, Cory Kennedy, RJ King, Bettina Prentice and Gia Genevieve were among those who ascended to the top floor of the tallest building in the Western hemisphere.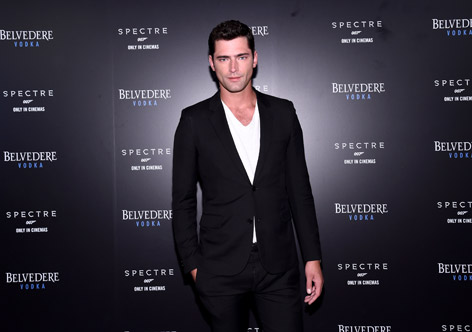 Model Sean O'Pry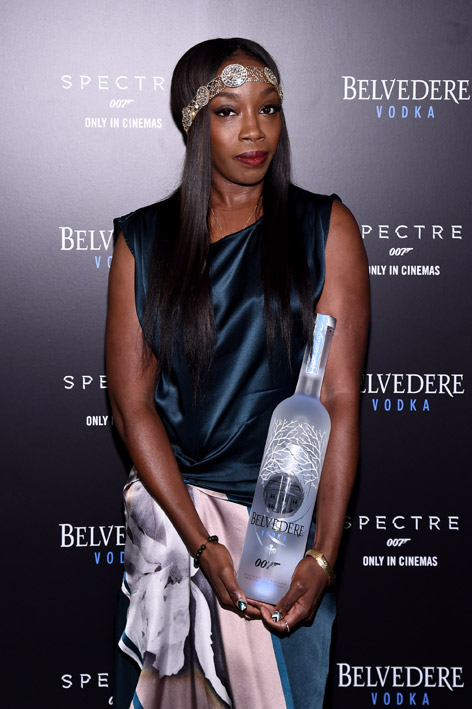 British musician Estelle
Model Martha Hunt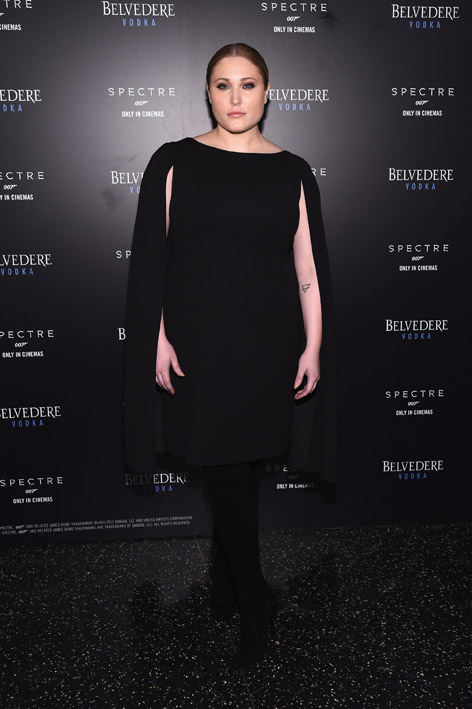 Actress Hayley Hasselhoff
Sipping Belvedere SPECTRE 007 martinis and taking in the spectacular vista overlooking New York City, guests enjoyed the sounds courtesy of DJ Virgil Abloh.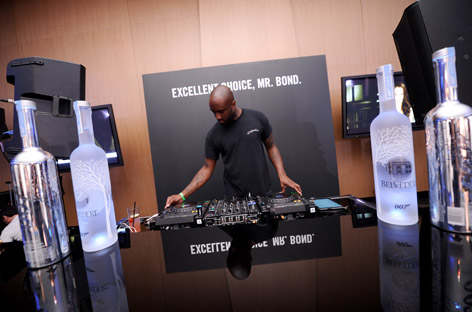 DJ Virgil Abloh
During the evening, Belvedere presented the Belvedere 007 SPECTRE bottle, a special edition featuring the iconic gun barrel and 007 logo, along with the luminous metallic Belvedere 007 Silver Saber.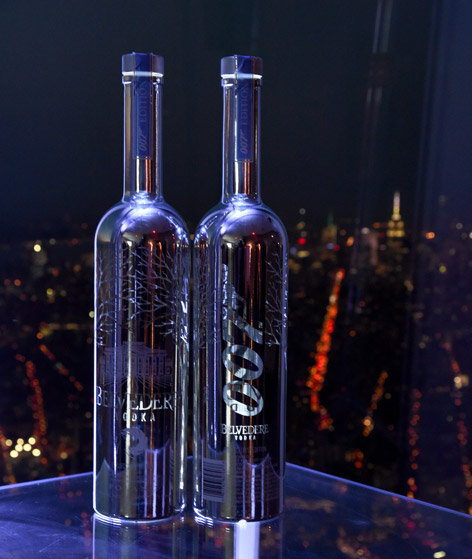 Belvedere Silver Saber 007 Limited Edition bottles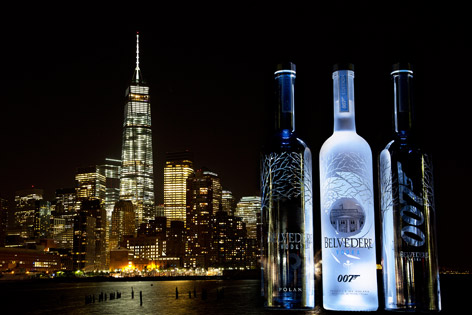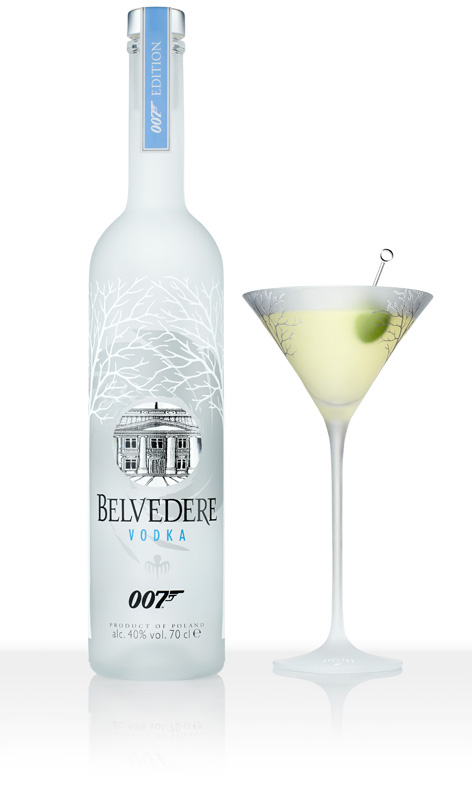 The Belvedere 007 SPECTRE special edition bottle features the iconic gun barrel and 007 gun logo. Available from September at retailers around the world, the collector's item will be released in 70cl, 75cl, 1L and 1.75L Magnum illuminating bottle. The first online to store to offer the 70cl (£29.95) and 1.75L illuminating bottle (£94.95) versions in the United Kingdom is 31DOVER.com (UK only, next day delivery). You might be able to find the Belvedere 007 bottles in a retailer near you, and more online stores will offer the bottles soon as well.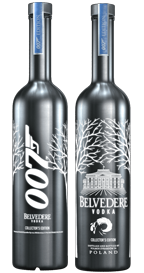 A 007 twist has been applied to Belvedere's iconic Silver Saber bottles, known for their cutting edge, metallic aesthetic and illuminating technology.
First revealed in December 2014 when it was gifted to a handful of Collectors, this fall the Belvedere 007 Silver Saber will be available at select retailers as of September in a 1.75L bottle offering.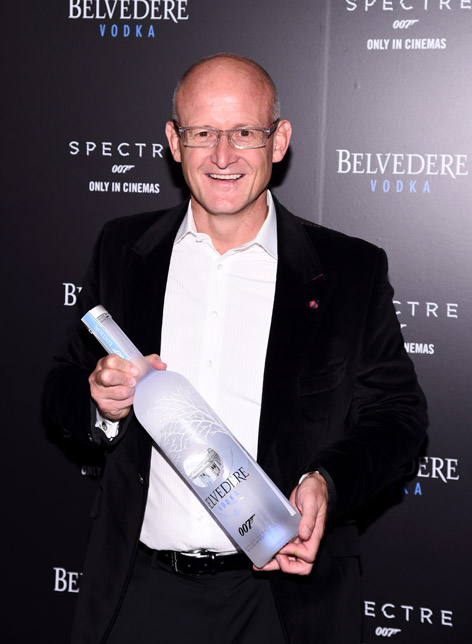 Charles Gibb, President of Belvedere Vodka
President of Belvedere Vodka Charles Gibb commented: "James Bond is recognized as the most admired and influential tastemaker in the world. We're delighted that Belvedere is partnering with SPECTRE, our largest global partnership to date."
Subscribe to the Bond Lifestyle EYES ONLY newsletter