Win Floris No.89 eau de toilette
To celebrate 25,000 likes on Facebook, Bond Lifestyle is giving away a 100ml (3.4 fl oz) bottle of Floris No. 89 eau de toilette (value £75). Floris No.89 was a favorite of Ian Fleming himself and he mentioned the brand in several of his James Bond novels.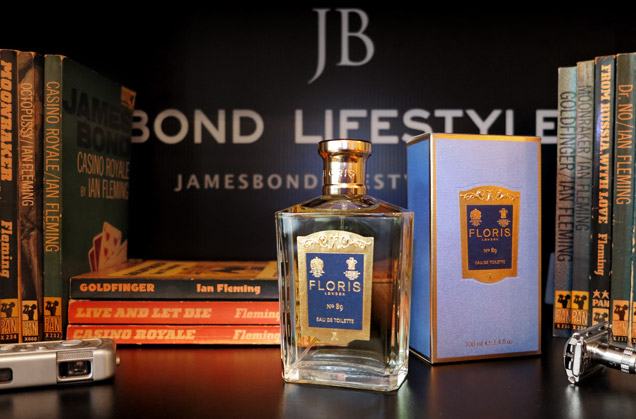 Just answer the question below before Thursday 28 November 2013, 20h00 Central European Time, for your chance to win! One winner will be chosen from the participants with the good answer.
When Ian Fleming was working as a naval intelligence officer, he was involved in organising an Allied plan to monitor Spain during World Word II. What was the name of the plan?
1. Operation Thunderball
2. Operation Moonraker
3. Operation Goldeneye
4. Operation Moneypenny
This contest is now closed. The correct answer to the questions was Operation GoldenEye (read more about this operation on WikiPedia). 83,7% of the participants answered this correctly. Other options and percentage of people that chose it: Thunderball (12,6%), Moonraker (2%), Moneypenny (1,7%). The winner was selected at random from the people with the correct answer, and the winner is William Wainscott from the USA. He will receive the bottle of Floris No.89 eau de toilette.
Stay tuned for more contests via this website or via Facebook.com/BondLifestyle.
Emailaddresses will only be used by Bond Lifestyle to contact the winner and will not be sold or given to third parties and will not be used for any other promotional purposes.