Bond Lifestyle 10 Year Anniversary Limited Edition Cufflinks - Order Form
Order a set of gold-plated gun cufflinks, exclusively designed and made for Bond Lifestyle, released to celebrate the 10 year anniversary of the Bond Lifestyle website. Read more about these cufflinks here.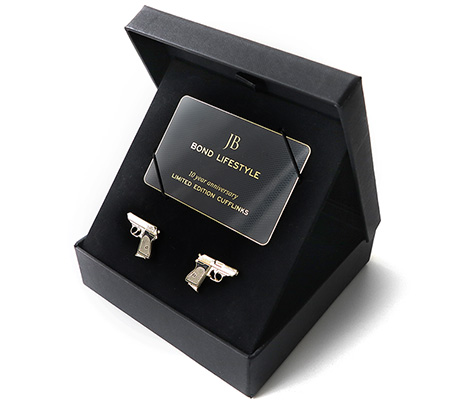 100 sets of the cufflinks have been produced, and only a part of these 100 sets will be available for purchase, exclusively on this website.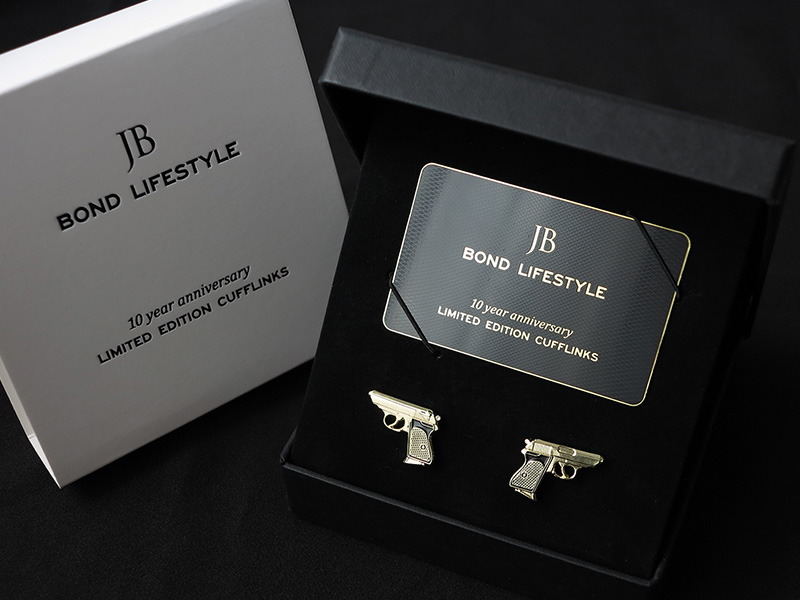 Each set contains:
One pair of gold-plated gun cufflinks
Black box with outer white protective sleeve
Gold-tone metal Certificate of Authenticity card with diamond shape gun grip texture
16-page booklet with information and photos of the cufflinks
Each set is hand numbered with a unique limited number (000 / 100)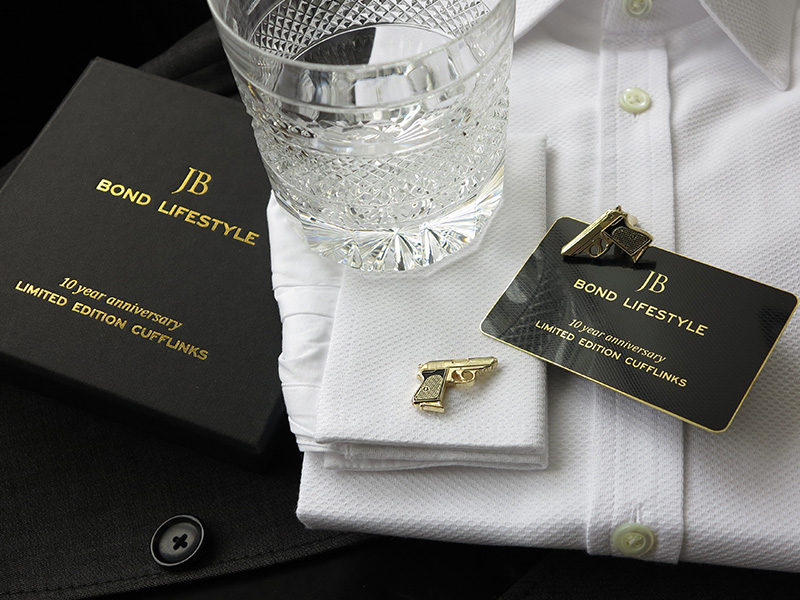 To order one set of Bond Lifestyle 10 Year Anniversary Limited Edition Cufflinks, please fill in the order form below.
Update 18 July 2016: SOLD OUT
Click here to leave your name and email address to stay informed about cancelled orders and new Limited Edition product releases.
Keep me informed about upcoming Bond Lifestyle Special Editions
Terms & Conditions
As parts of the set are handcrafted or handfinished, some inconsistencies in details could occur.
Your cufflinks will be shipped within 5 working days and can take up to 2 weeks to arrive, depending on your location.
If you are located outside the UK, you might be charged additional import charges or taxes over which Bond Lifestyle has no control.
You will be given a random number from the Limited Edition collection. If you are interested in a particular number you can add a note in your PayPal payment (note that there are no guarantees on the availability of the number).