Exclusive charters in London on the actual Sunseeker Superhawk from The World Is Not Enough
08 May, 2012
With new Bond film SkyFall making its big screen debut on 26 October; the world looks set to get a little 00 obsessed over the coming months. But fans don't have to wait till autumn to get a slice of the Bond action.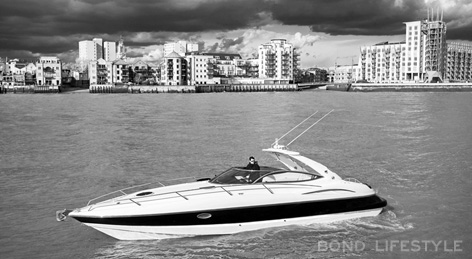 From May 2012, Diplomat Cruises will be offering exclusive charters on its luxury boat – The Diplomat – most famously known as the Sunseeker Superhawk driven by 'Cigar Girl' in the opening sequence of the 1999 Bond film The World is not Enough (read more about the Sunseeker Superhawk 34 yacht).
An iconic piece of film history and a suitably suave nod to the British boat manufacturing industry, this luxury Sunseeker is the ultimate charter on the River Thames and she comes complete with never before seen stunt footage and a surround sound music and TV system (rocket launchers not included!).

Accommodating eight passengers on the deck or in the cabin, The Diplomat is perfect for sophisticated celebrations. Exuding both substance and style, the 37ft Sunseeker comes skippered with an experienced captain, plus a dedicated host(ess) who is on hand to ensure smooth sailing – and to top up the bubbly when necessary.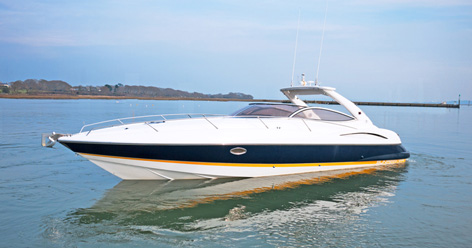 From sunset cruises to the iconic Thames Barrier, to idyllic voyages to Richmond and beyond – all River Thames routes are tailored to individual client's requirements. What's more, whether gigging at the O2, dining at Pont De La Tour, or watching Polo in the Park at Hurlingham, guests can arrive at their riverside venue in style with The Diplomat's VIP River to Venue service, complete with complimentary champagne and soft drinks.
Diplomat Cruises is committed to delivering exceptional guest experiences. From booking to boarding guests can feel confident their every need has been catered for leaving them to simply relax and enjoy one of the world's most exciting and enchanting cities from a totally unique perspective.
Shaken not Stirred is available to charter from £400 per hour inclusive of a captain and host. For more information, visit www.diplomatcruises.co.uk.
Subscribe to the Bond Lifestyle EYES ONLY newsletter