Bond Lifestyle Contest #17 - Win a Q Mug!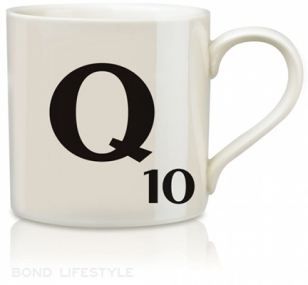 Answer this trivia question before October 10th 2012 for your chance to win a Q mug (as seen in SkyFall)!
Fill in the missing last word in this dialogue between Bond and Q in the movie GoldenEye:
Q: Don't touch that!
James Bond: Why, is it dangerous?
Q: [Grabs it back]
Q: No, That's my [...] !
The correct answer was not "Stinger Missile", "Snooper Dog" or "my latest invention", but of course "lunch".
The winner of the Q-Mug is Toby from London, UK. Congratulations, Toby!
Stay tuned as Bond Lifestyle will start three new Super contests in the coming weeks, with amazing prizes!