#48 Bond Lifestyle Contest: Win a Turnbull & Asser Shirt and Bow Tie
Turnbull & Asser and Bond Lifestyle offer you the chance to win a Turnbull & Asser Casino Royale shirt and bow tie! Answer the trivia question before midnight on June 1st 2018 to enter.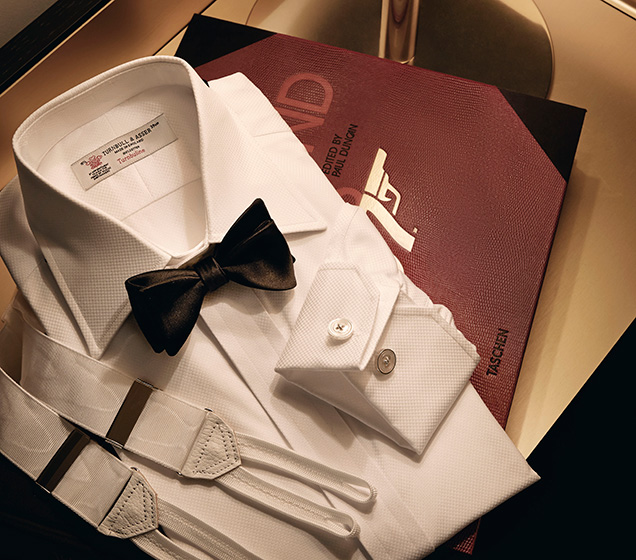 Turnbull & Asser has always has had a very close relationship with the film industry, as can be seen in the Turnbull & Asser Archive book, which gives a great insight into the history and famous clients of the brand.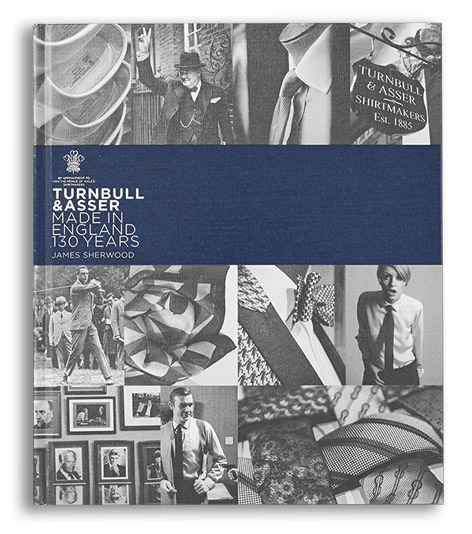 To date Turnbull & Asser has dressed James Bond in twelve of 007 films starring Sean Connery, Timothy Dalton, Pierce Brosnan and Daniel Craig.
Alongside the iconic Dr. No shirt, Sean Connery wore a Turnbull & Asser black Barathea batwing bow with his tux in Dr. No (1962). Heirs to Sean Connery's James Bond George Lazenby and Roger Moore were Turnbull & Asser customers but did not wear T&A as 007. Pierce Brosnan has worn Turnbull & Asser shirts and neckties in his Bond films, some of the ties are still available in the Turnbull & Asser Legends Collection.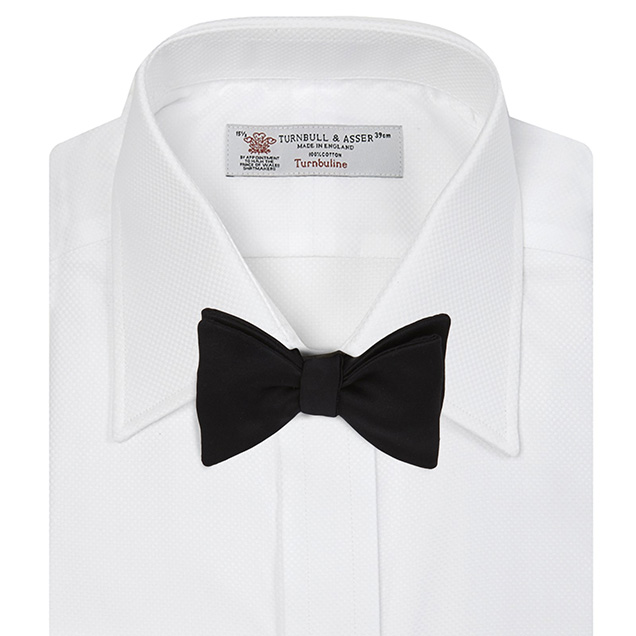 In Casino Royale (2006), James Bond wears a Turnbull & Asser white dress shirt with french cuffs and unique collar and black silk bow tie in the famous poker game scenes.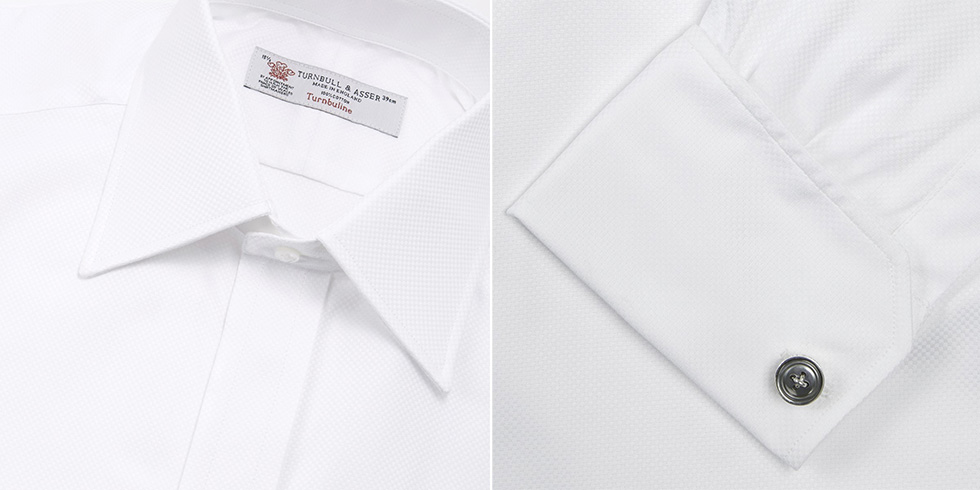 The white 100% cotton shirt features mitred double cuffs and concealed front placket which hide the mother of pearl buttons underneath.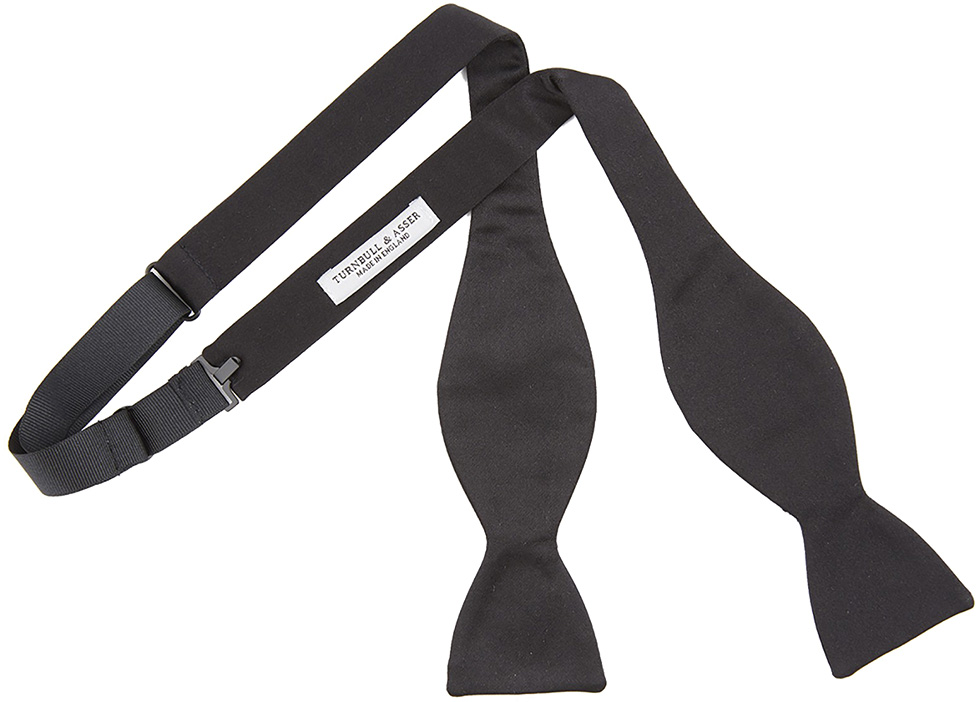 The black tie is made from silk woven in Suffolk using techniques going back hundreds of years. The bow tie is self-tying and can be adjusted to fit neck sizes between 14.5" and 18.5".
Both the shirt and tie were originally available in a limited edition set, and currently available as separate items, in Turnbull & Asser boutiques and on the website.
Win a shirt and bow tie!
Now is your chance to win the Turnbull & Asser white shirt and black silk bow tie. Answer the trivia question below before midnight (CET) on June 1st 2018.
This contest has now ended.
The question was: 
How many players start playing at the beginning of the Texas Hold'Em poker tournament organised by Le Chiffre at Casino Royale in the 2006 movie Casino Royale?
The answer: 10 players. 
It turned out to be one of more difficult questions as many people selected the wrong answer. This is how people answered (percentage of people that selected the answer):
4 Players (5,4%)
8 Players (21,0%)
10 Players (69,8%)
12 Players (3,8%)
The winner was randomly selected from the people with the correct answer, and the winner of the Turnbull & Asser Casin Royale Shirt and Bow Tie is Valtteri from Finland.
Congratulations with your prize!