Bond Lifestyle Spring/Summer Guide 2021
Celebrate spring and summer in style with these handpicked suggestions.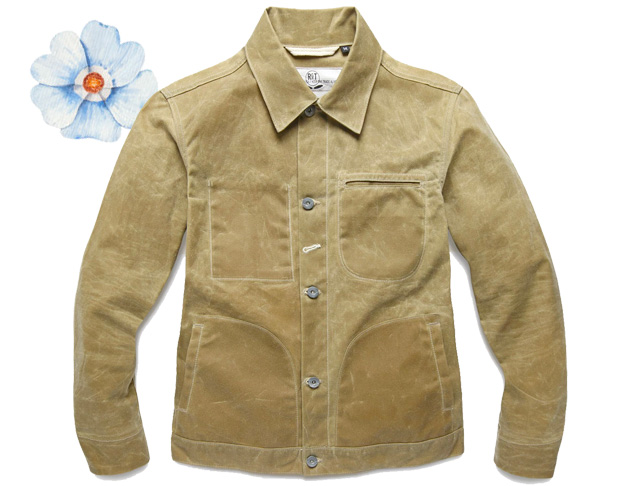 Rogue Territory Waxed Ridgeline Supply Jacket
One of the most popular items from No Time To Die is this Rogue Territory jacket, worn by Bond when he gets is Aston Martin V8 Vantage from his garage. The same jacket is also worn in several other films and series (click for an overview).
The jacket is great for spring weather, and looks great worn unbuttoned.
Available at UNCRATE for $295 (worldwide shipping)

or read more about this jacket
NEW: see this same RGT Supply jacket in other films and series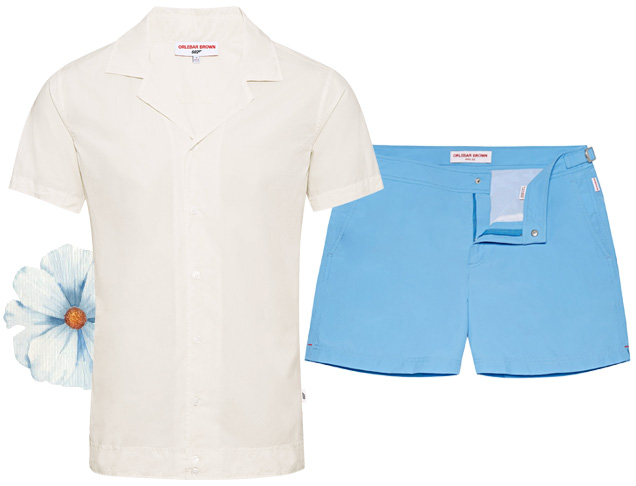 Orlebar Brown 007 Collection
Orlebar Brown and Bond have a connection since SkyFall, when Bond wore a pair of Orlebar Brown Setter shorts, in the aptly named colour Sky. Currently the same 'Sky' colour is not produced anymore, but the very similar 'Riviera' colour, as pictured above, is still available.
And in 2019 and 2020, Orlebar Brown released the 007 Collections, and many of the items from the last collection are still available at Orlebar Brown.

or read more about this collection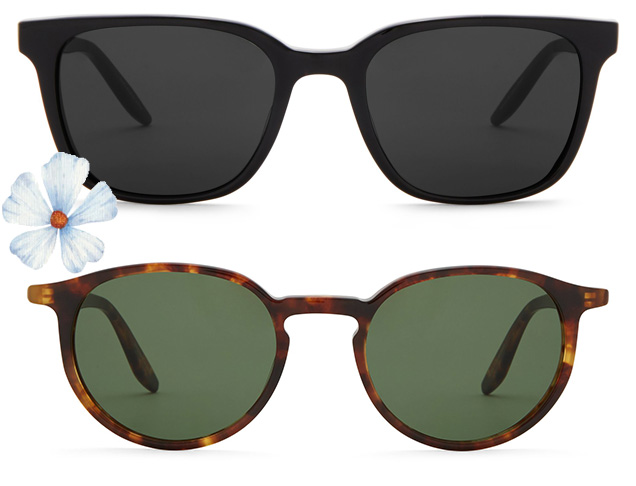 Barton Perreira sunglasses as seen in No Time To Die
Barton Perreira is Bond's official sunglasses partner in No Time To Die and Bond himself will wear at least two pair from the brand: the black Joe and tortoise Norton. There's a third pair, the Courtier, which will most likely be worn by Billy Magnussen's character in the film, although this is not 100% confirmed.
All three sunglasses are now available as a special Limited 007 Edition.
Get the Joe for $440 at UNCRATE
Get the Norton for $440 at UNCRATE
Get the Courtier for $625 at UNCRATE

or read more about Barton Perreira sunglasses and Bond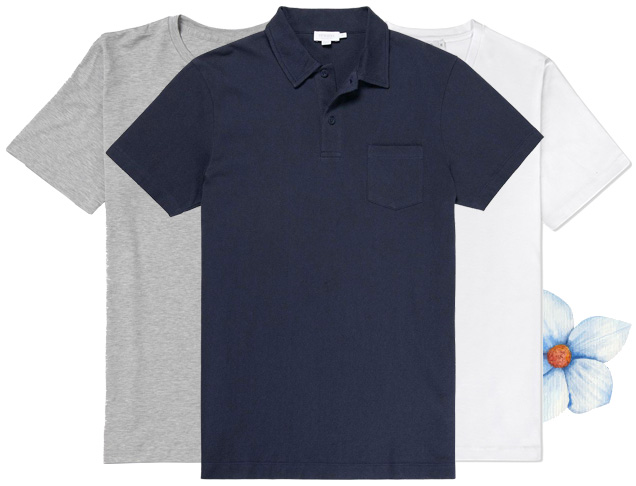 Sunspel Riviera Polo Shirt and T-Shirts
An all time classic and popular shirt after its appearance in Casino Royale, the navy Sunspel Riviera Polo Shirt is the perfect casual summer Bond outfit.
The Sunspel Riviera Polo shirt is also available in Sea Island Cotton, an exclusive fabric preferred by James Bond in the Ian Fleming novels.

or read more about the Sunspel shirts in Bond films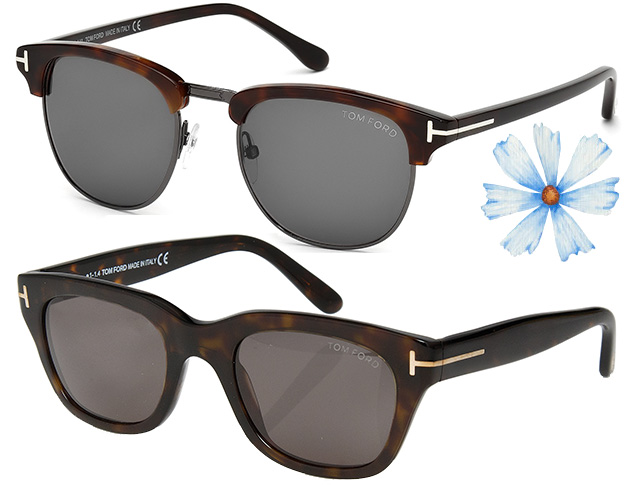 Tom Ford sunglasses as seen in SPECTRE
In SPECTRE, James Bond was exclusively wearing Tom Ford sunglasses. The Tom Ford Henry Vintage Wayfarer (top) sunglasses are worn by James Bond in Morocco.

The Tom Ford Snowdon can be seen in Rome when Bond attends the funeral. These timeless glasses are also still available.

or read more about the Tom Ford Henry or the Tom Ford Snowdon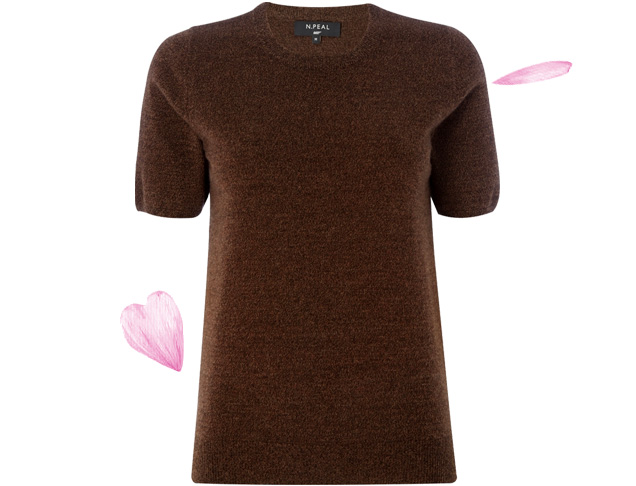 N.Peal cashmere sweater for Bond Women
This is not just a t-shirt, but a CASHMERE t-shirt from the cashmere experts, N.Peal. The shirt is worn by Madeleine Swann in No Time To Die. It comes in a 007 branded box and is part of N.Peal's 007 Collection.
Available at N.Peal for £195 / $235

or read more about the N.Peal shirt or other N.Peal 007 pieces

Persol 3092SM sunglasses for Bond women
Persol sunglasses were worn by Pierce Brosnan and Daniel Craig in their Bond films, but in SPECTRE, Bond girl Madeleine Swann (Léa Seydoux) wears this elegant pair of sunglasses of the famous brand.
The shape actually looks a lot like James Bond's Barton Perreira Norton sunglasses (scroll up to see those), but these feature the typical Persol logo on the hinges.

or read more about the Persol 3092SM sunglasses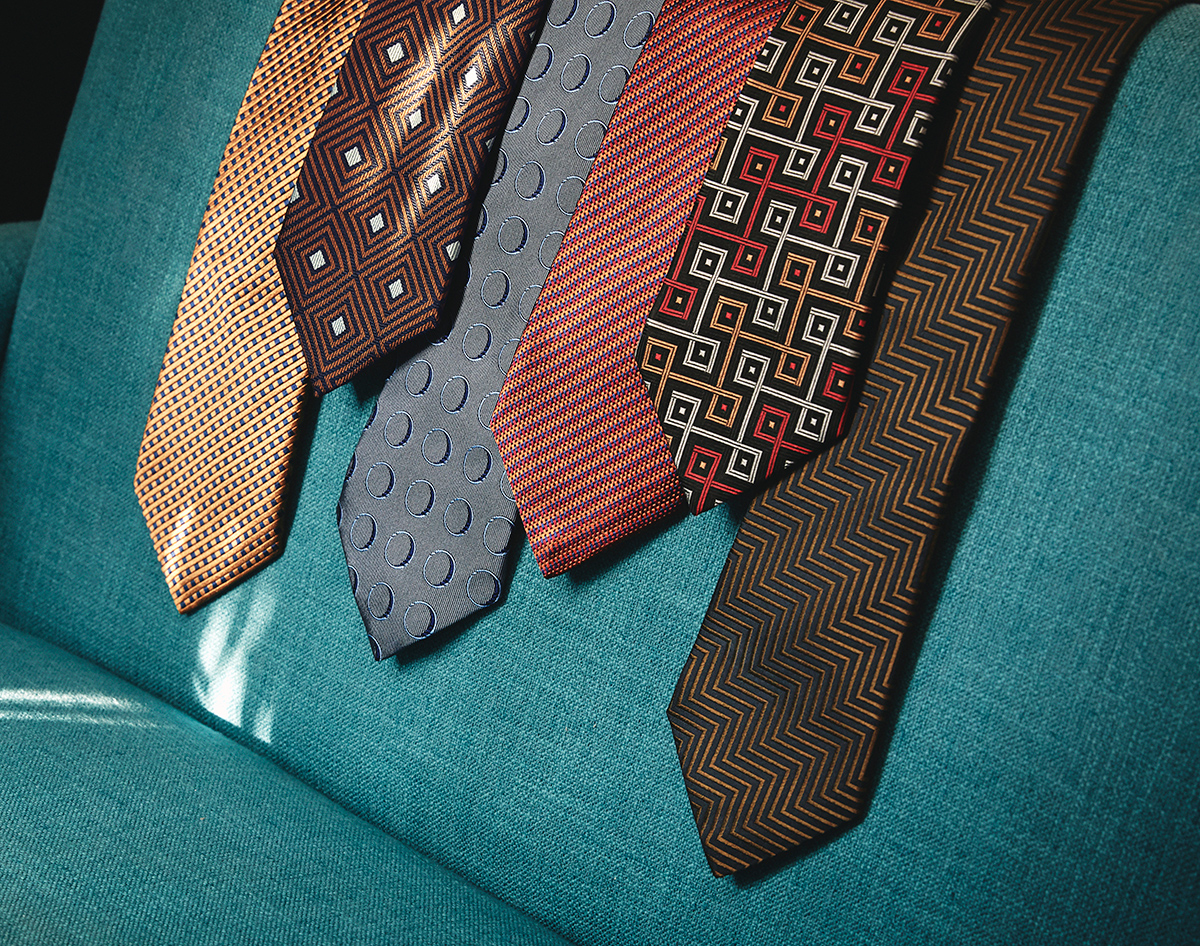 Turnbull and Asser
Gift idea: The Turnbull & Asser James Bond tie collection. This collection consists of ties that are official replicas of original designs worn by Pierce Brosnan during in Tomorrow Never Dies (1997), The World Is Not Enough (1999) and Die Another Day (2002).
Shop the James Bond Collection at Turnbull & Asser USA or Turnbull & Asser UK / EU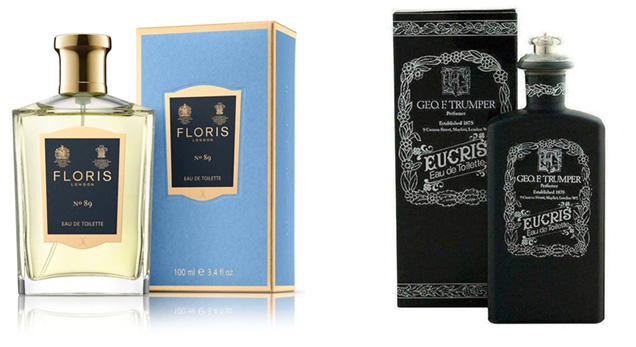 Fragrance
Floris No.89 Eau de Toilette
Shop now or read more
 
Geo F Trumper Eucris Eau de Toilette
Shop now or read more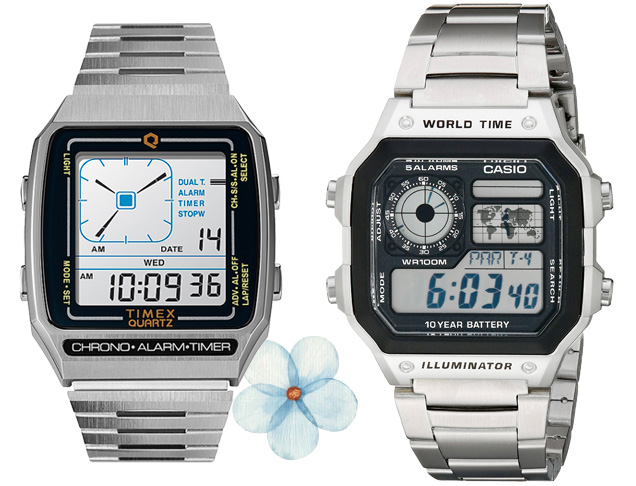 Retro watches
Looking for an easy to waer, multifunctional summar watch? The Timex Q Reissue and the Casio AE1200 are both reminiscent of James Bond's gadget watches from the 1980s.
The Timex Q Reissue is avalable at UNCRATE at $149.

The Casio AE1200 is one of the most affordable watches and gives a lot to look at for just over £29 / $25 on Amazon.

Read more about Affordable Alternatives for Seiko Bond watches

Suede Shoes
Everyone can use a good pair of brown suede shoes - Daniel Craig as James Bond has been wearing several suede shoes in is Bond films.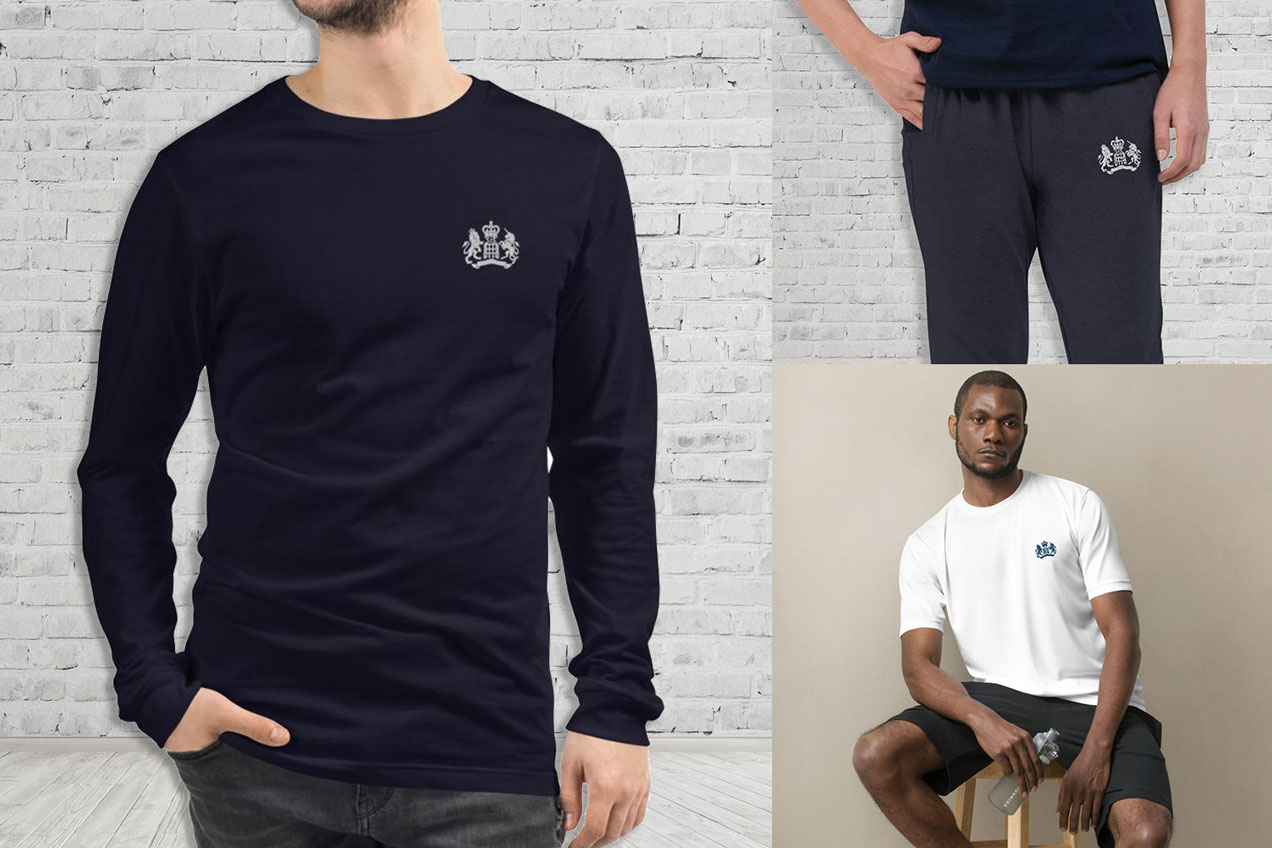 SIS Training Gear
Spring is the perfect time for some great outdoor workouts and runs, and this SIS training gear a great Bond inspired outfit.
Get 10% off all items with code LIFESTYLE at SIS Training Gear.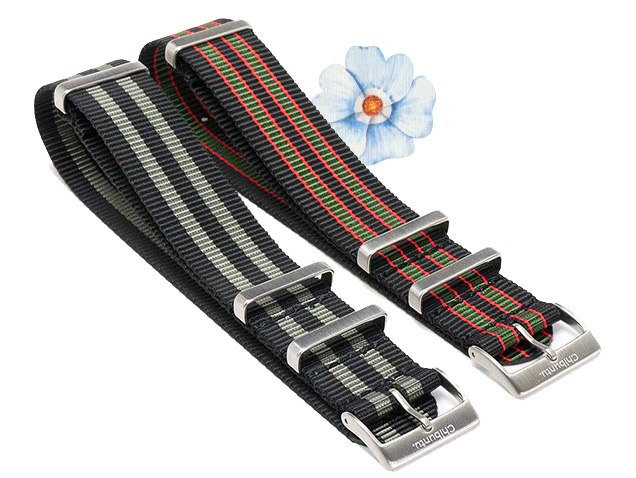 NATO Straps
The modern NATO straps look great but also are strong and keep your Bond watch safely on your wrist.
Some affordable alternatives to the original black and grey Omega NATO are the straps from Chibuntu. They also offer a modern version of Connery's NATO strap and matching bracelets to add to your summer outfit.