15% OFF the Barbour Commander in color Navy
Did you know that the popular Barbour Commander jacket is also available in the colour Navy?
Get 15% OFF the already discounted price of £299 at Aphrodite1994 (regular price £399) if you use the exclusive Bond Lifestyle coupon code JBCJ15.
Visit Aphrodite1994 and fill in the coupon code during checkout to receive the extra 15% discount.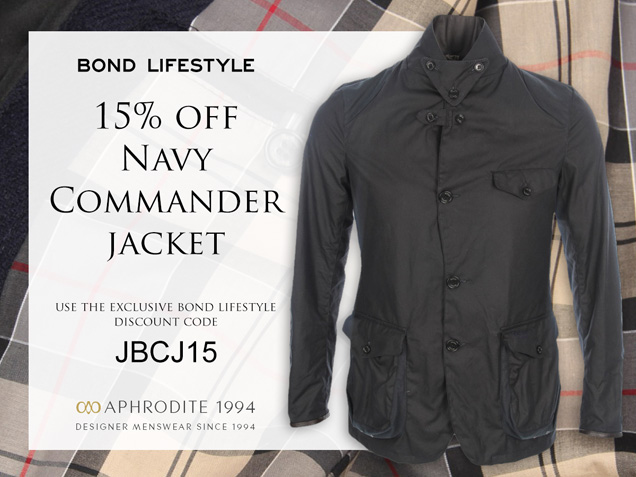 The Commander jacket in Navy is the same style as the Olive green jacket but, besides the colour, also has a different tartan lining inside.
The jacket is still available in Olive Green as well, for £399 at Aphrodite1994 (use discount code JBCJ10 for this jacket to get 10% OFF).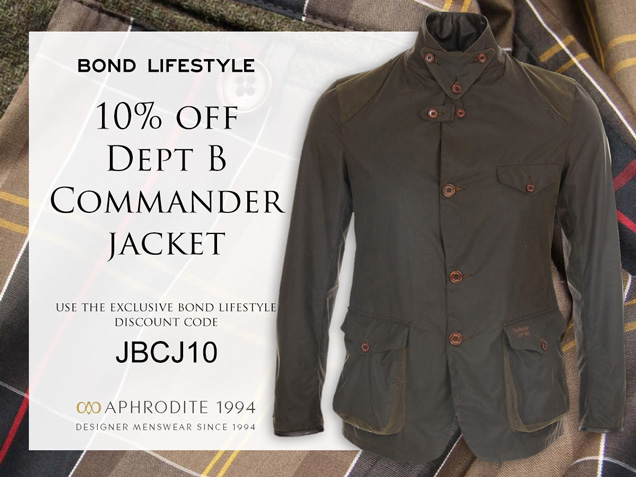 Read more about the Barbour jacket:
Comparing the Barbour Beacon Heritage X To Ki To Sports Jacket and the Barbour Dept. B Commander