When you purchase through links on this site, we may earn an affiliate commission. Here's how it works.
Advertisement

Ultimate Guide to 007: Road to a Million Products and Locations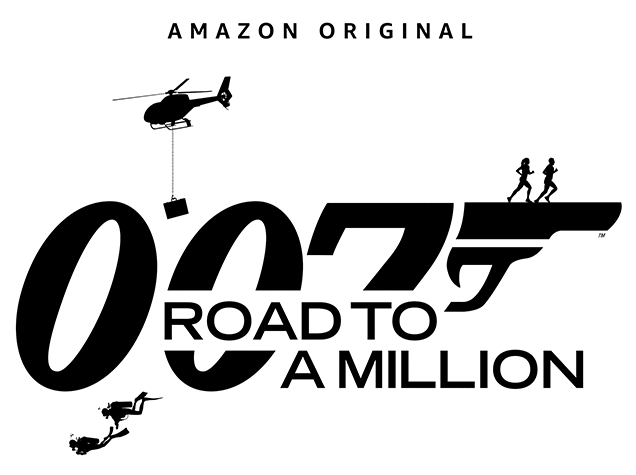 The ever-changing guide to clothing, gadgets, accessories, vehicles and locations spotted in the Amazon Prime Video series 007: Road to a Million.

Spoiler Alert: this article might reveal parts of the 007: Road to a Million plot and other elements from this series.
Please note that although Bond Lifestyle tries to be as accurate as possible about identifying products, nothing can be guaranteed about the exact details of the products, or about the appearance of these products in the series. This page contains affiliate links, which means that if you buy something via one of the product links or banners, I might receive a small commission, but the price is the same for you. Read the disclaimer and full affiliate disclosure.
 
You can sign up now for a free 30-day Prime Video trial to watch the show.
Quicklinks: Products - Locations - Meet the contestants
Products in 007: Road to a Million
See the first product IDs below. More will be added on this page when the series goes live on November 10th, so stay tuned!
 
Omega watches
In this trailer we can also see the two Omega Seamaster 300M No Time To Die edition watches: one with the titanium mesh strap and one with the NATO strap.
Contestant Josh wears the Omega Seamaster 300M with NATO strap.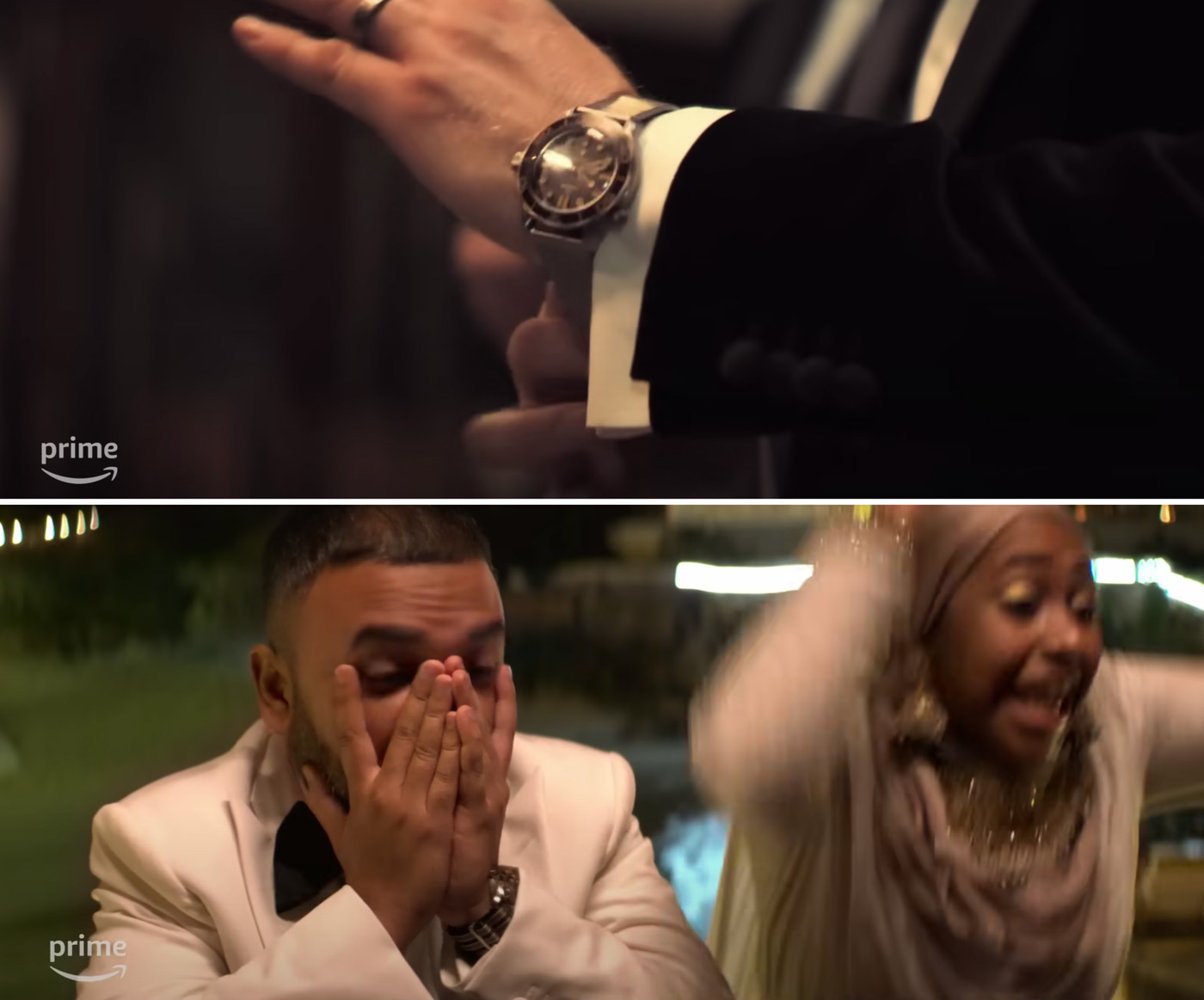 Omega Seamaster 300M No Time To Die watches worn in 007: Road to a Million episode 7-  James (top) wears the Omega with Titanium Mesh strap while Josh (bottom image) wears the model with NATO strap
photo © Amazon
Bennett Winch
In the opening sequence, Olive color Bennett Winch Weekender bags can be seen, being filled with cash. In No Time To Die, James Bond gets his tuxedo presented by Paloma in a Bennett Winch Suit Carrier, which became a popular Bond accessory. The Suit Carrier can also be spotted briefly when Joey and James put on their tuxedos in Episode 7.
Bennett Winch Weekender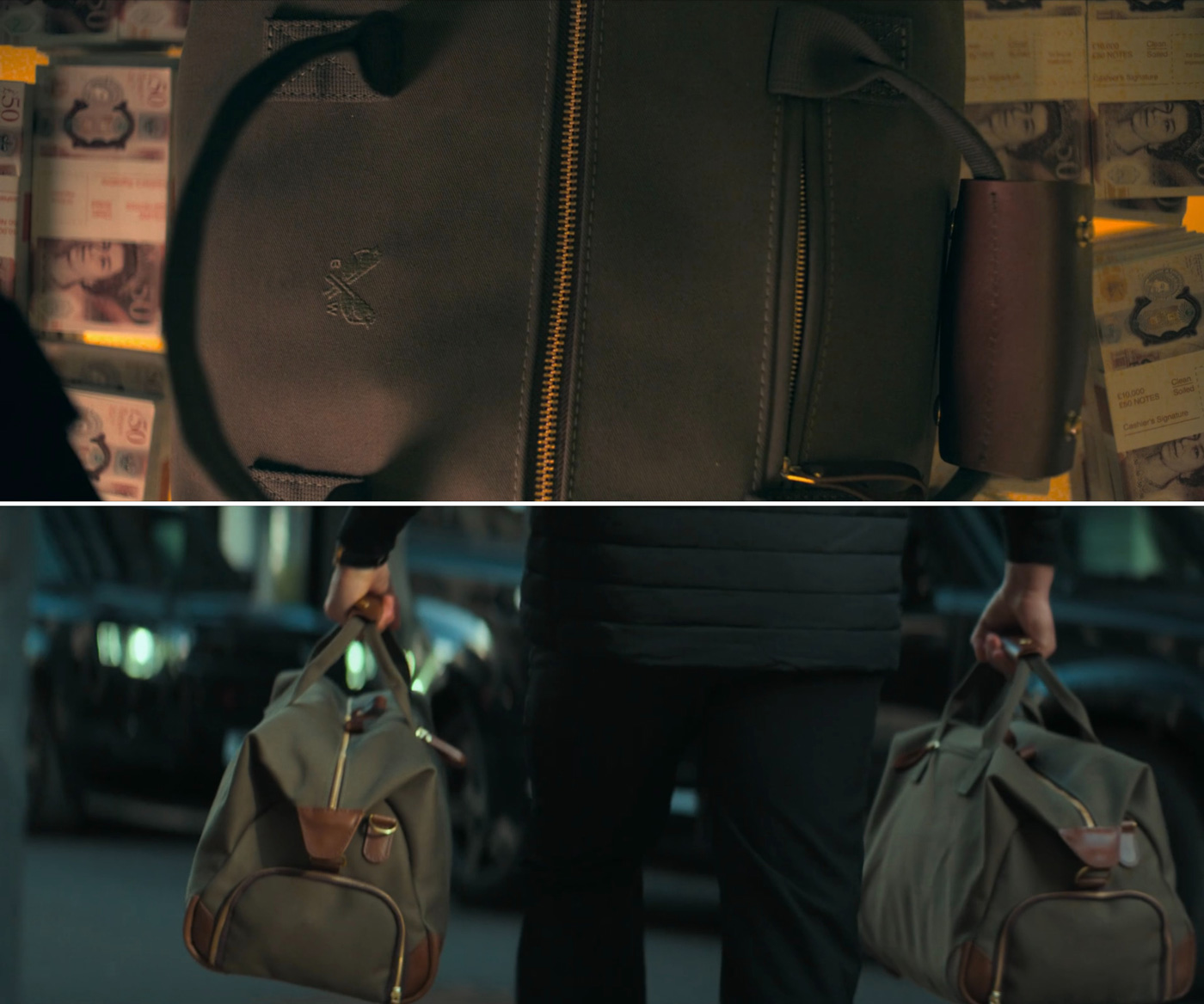 The Weekender is slightly bigger than the Holdall and features a series of functional pockets and compartments. A padded laptop sleeve ensures a computer is carried securely, while two separate waterproof compartments provide ample room for shoes, gym gear or anything else that needs keeping separate from your belongings.

Bennett Winch Weekender Olive bag in the 007: Road to a Million trailer
photo © Amazon (screenshot) / Bennett Winch (bag)
Read more about or buy the Weekender at Bennett Winch ($1300).
 
Bennett Winch Suit Carrier
In Episode 7, we can spot two Bennett Winch Suit Carriers when Joey and James put on their tuxedos in preparation for the casino.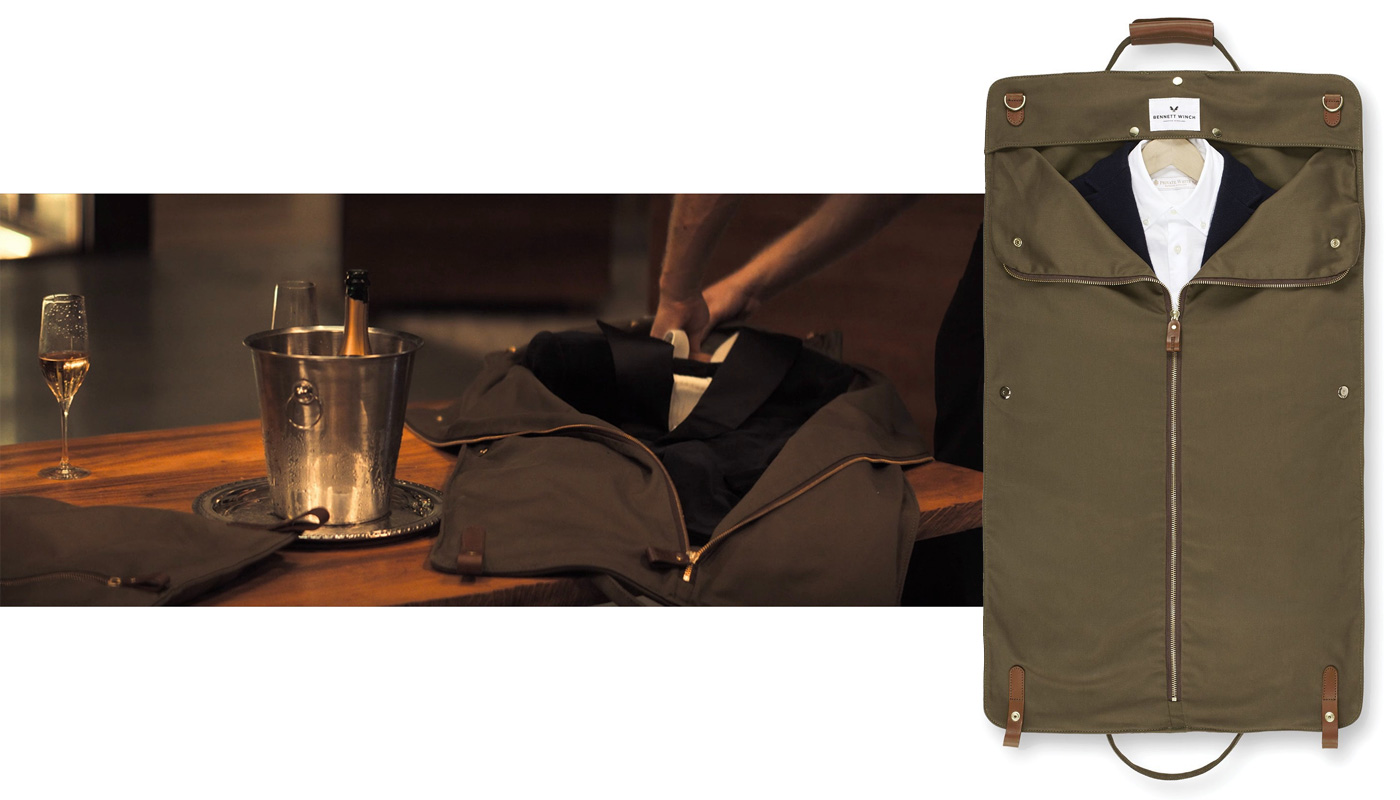 Read more about the Suit Carrier Holdall in No Time To Die.
Bogner
Bogner has had a strong link with the Bond film series for over 50 years, since Willy Bogner filmed some of the iconic ski scenes of the Bond films and the company provided Bond with ski outfits. Since 2021, Bogner has released official 007 Collections.
So far we have spotted a few Bogner jackets in the show. A James or Joey wears a yellow ski jacket and Daniella Gualtieri wears a yellow Bogner Della-D jacket.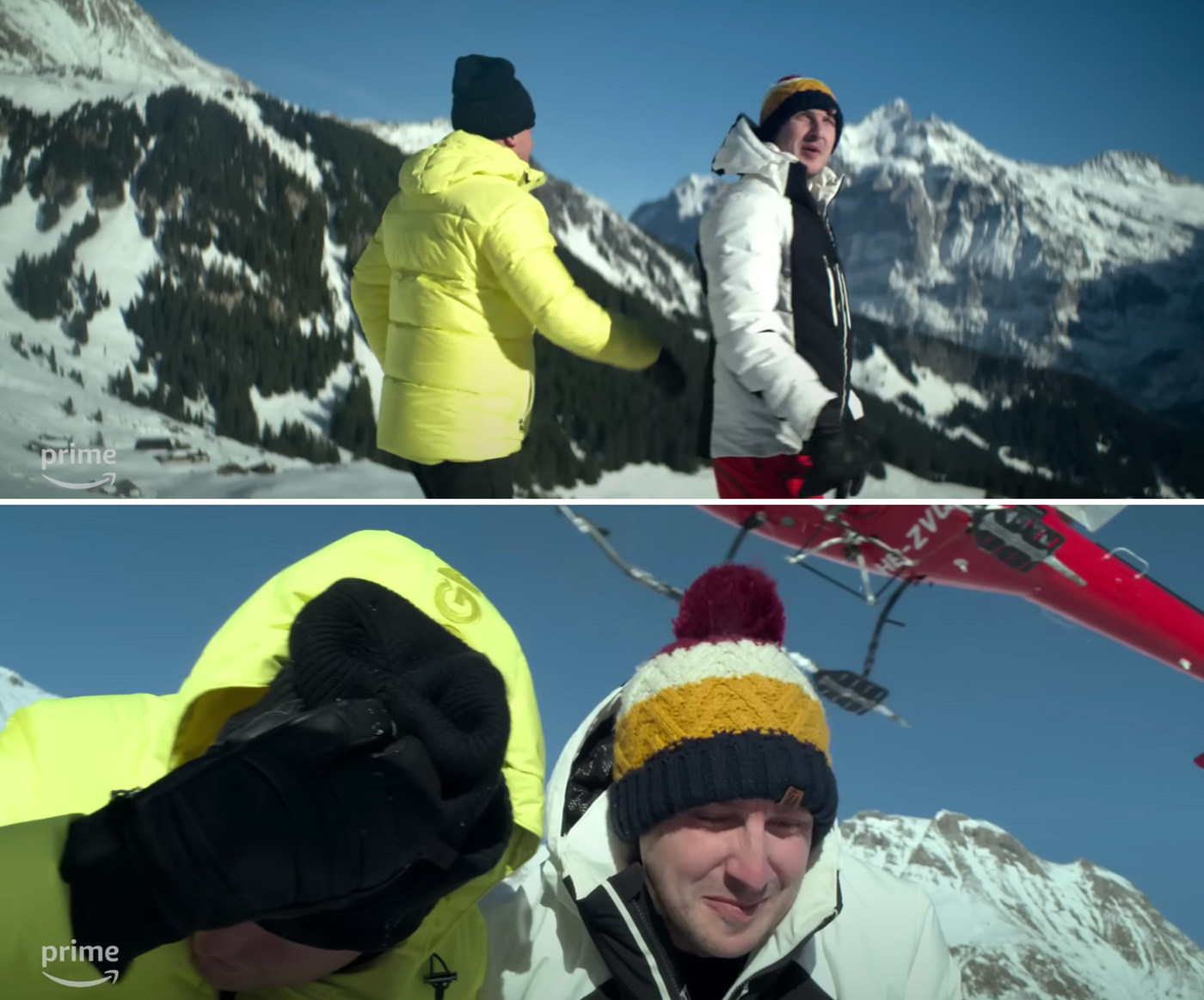 Bogner jacket worn by the James/Joey team in 007: Road to a Million
photo © Amazon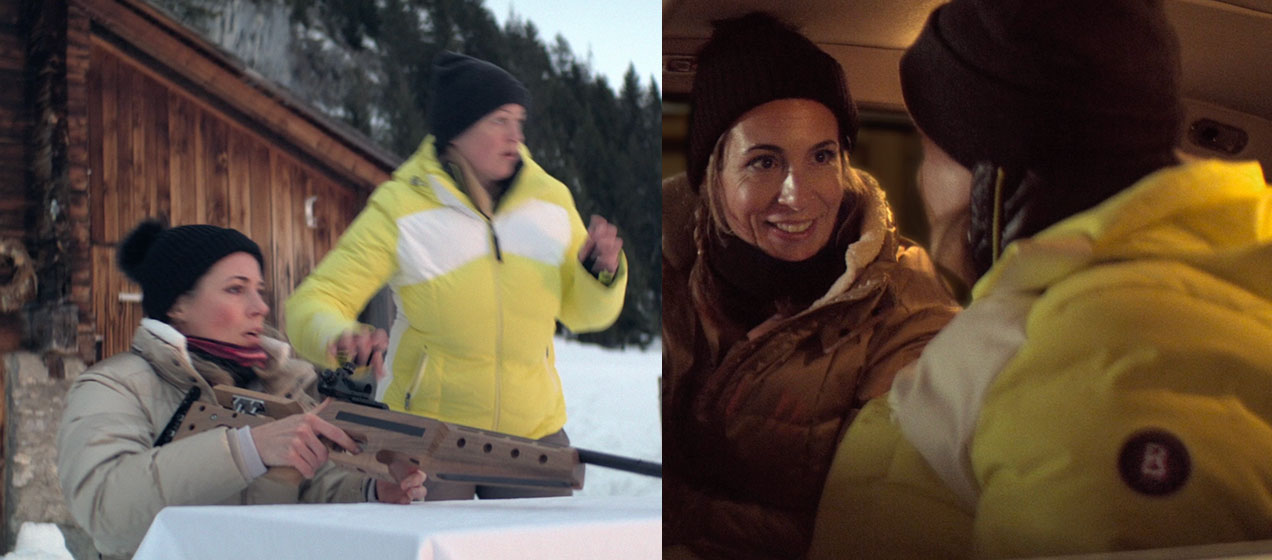 Daniella Gualtieri wears a yellow Bogner Della-D jacket
Sunglasses
In one shot we see James wear a pair of Tommy Hilfiger Lilo OL556 Sunglasses with Tortoise and Silver frame and a Bose A20 Aviation Headset.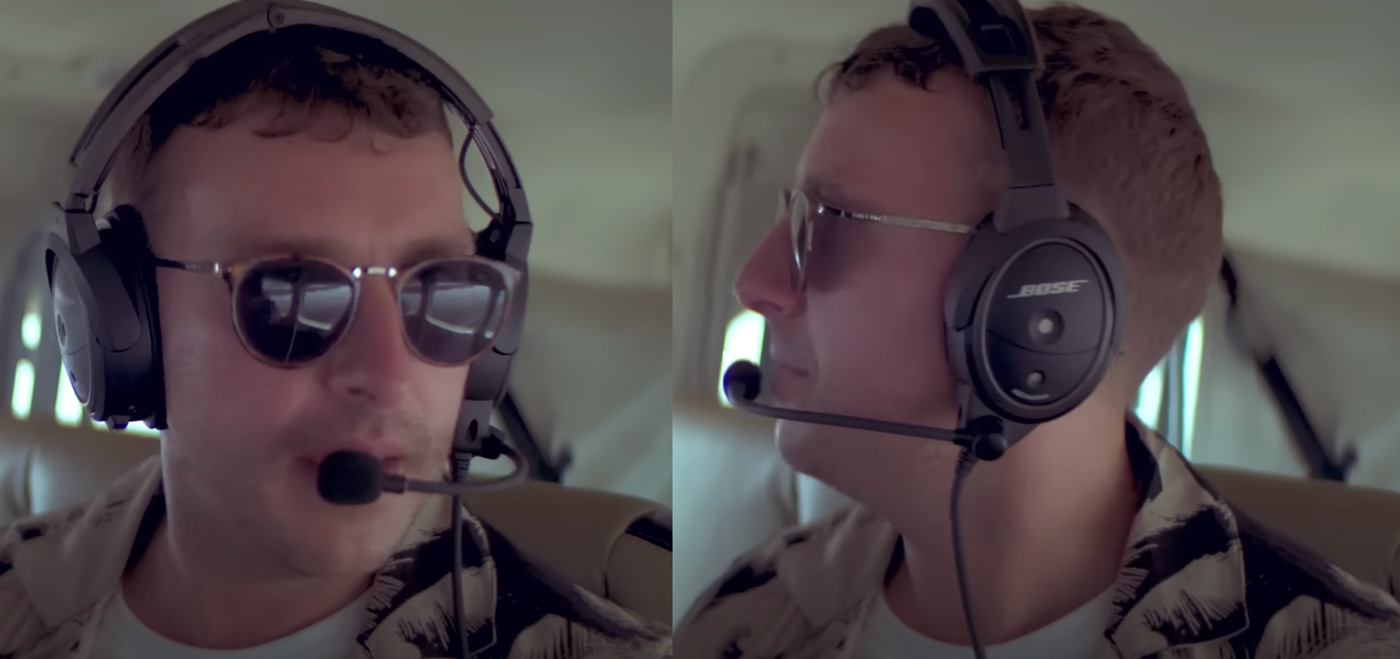 Tommy Hilfiger Lilo OL556 Sunglasses with Tortoise and Silver frame and a Bose Headset.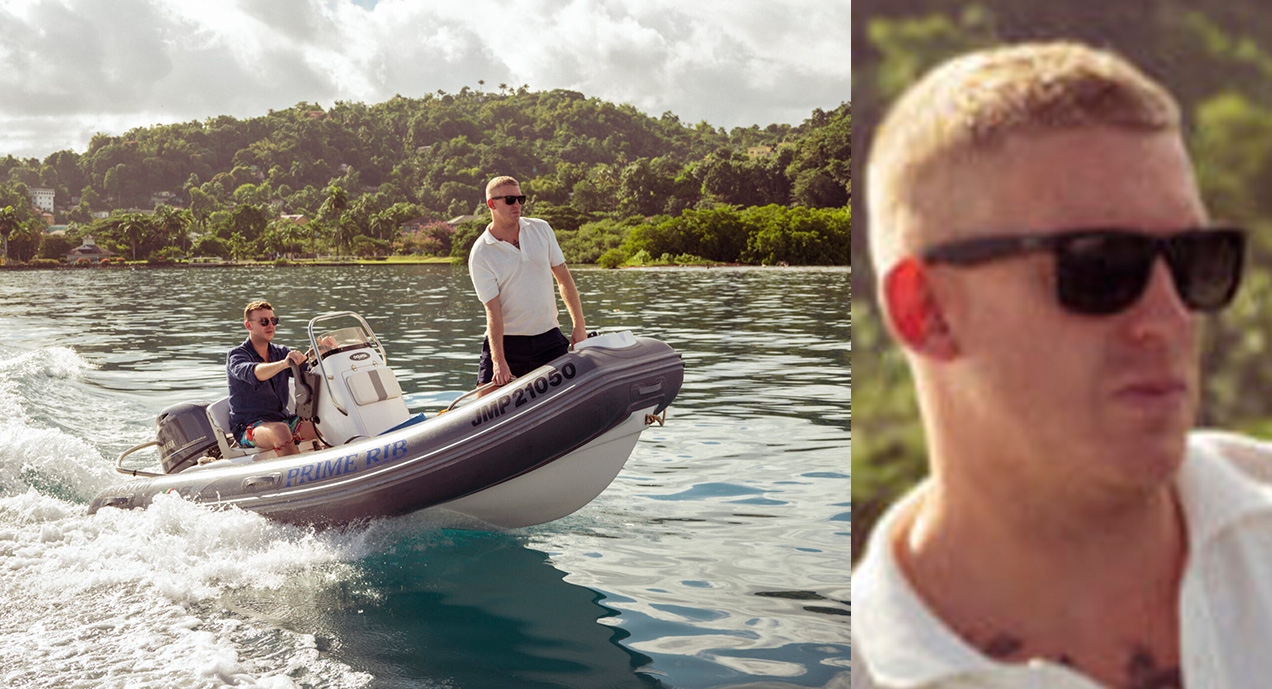 Ray-Ban New Wayfarer sunglasses worn by Joey
The other of these two contestants, Joey, wears a pair of Ray-Ban New Wayfarers.
Drinks
James and Joey drink The Macallan 12 Years whisky in the Brazilian jungle (episode 3).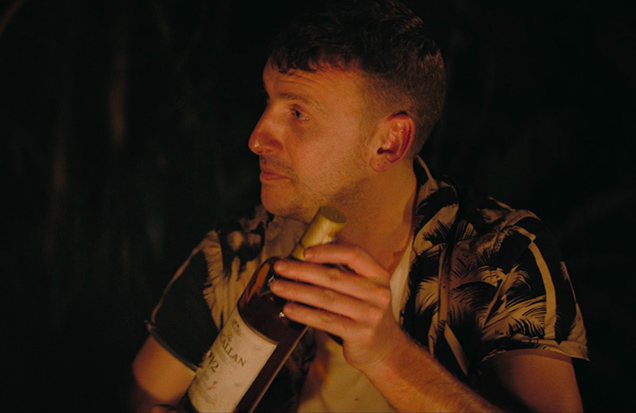 James with a bottle of The Macallan in episode 3 of 007: Road to a Million
The Macallan can be spotted clearly in the movie SkyFall and recently released officially 007 branded special editions.
Blackwell Rum announced on their Instagram page that their Rum will be visible in the show.
In episode 5 we can see James and Joe with a bottle of Blackwell Rum in their hand during a question and in episode 6 there are several bottles of Blackwell Rum on the shelves when Josh and Kamara visit Sister Lou's bar.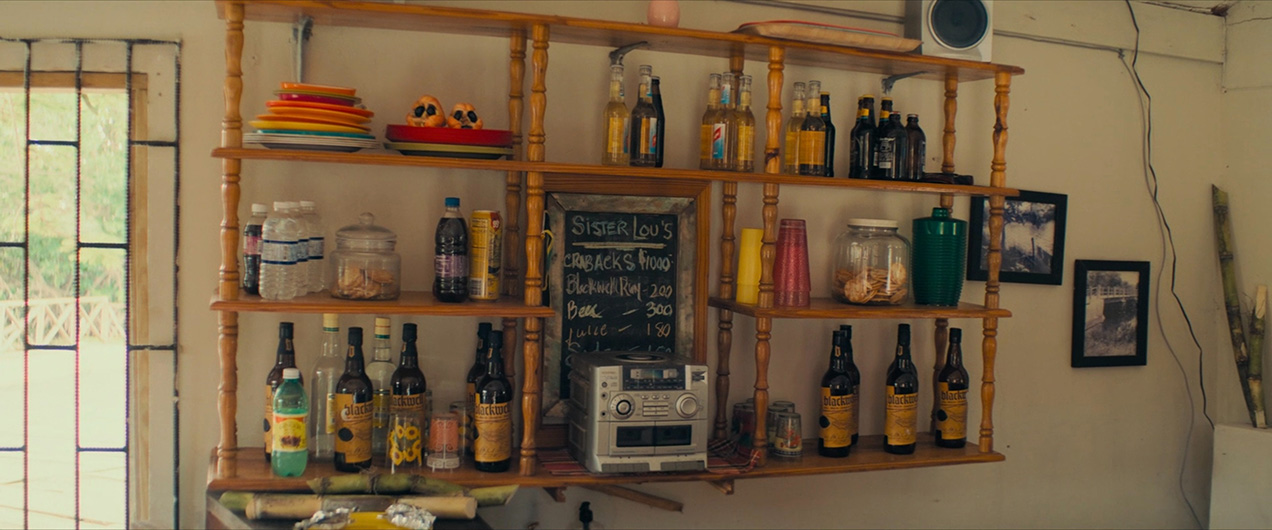 Philips 2205 tape recorder
Vintage Philips 2205 tape recorders are used for many of the questions on tape. In the movie Diamonds Are Forever (1971), Ernst Stavro Blofeld (Charles Gray) has a Philips N2205 tape recorder on his desk in his office on the oil rig. The N2205 is used when Blofeld listens to a Philips C90 tape with the World's Greatest Marches, with James Bond (Sean Connery) standing at his desk. Blofeld uses a Philips C90 tape disguised as a World's Greatest Marches Tape to control his satellite. Read more
Vehicles
Vehicles used in the series are the Aston Martin DB5, a green Jaguar XK-R and Land Rovers and Range Rovers. Seen in garages are Goldfinger's RollsRoyce Phantom III (episode 1) and a SPECTRE Jaguar CX75 stunt car with a burnt front (episode 3).
The Controller - Brian Cox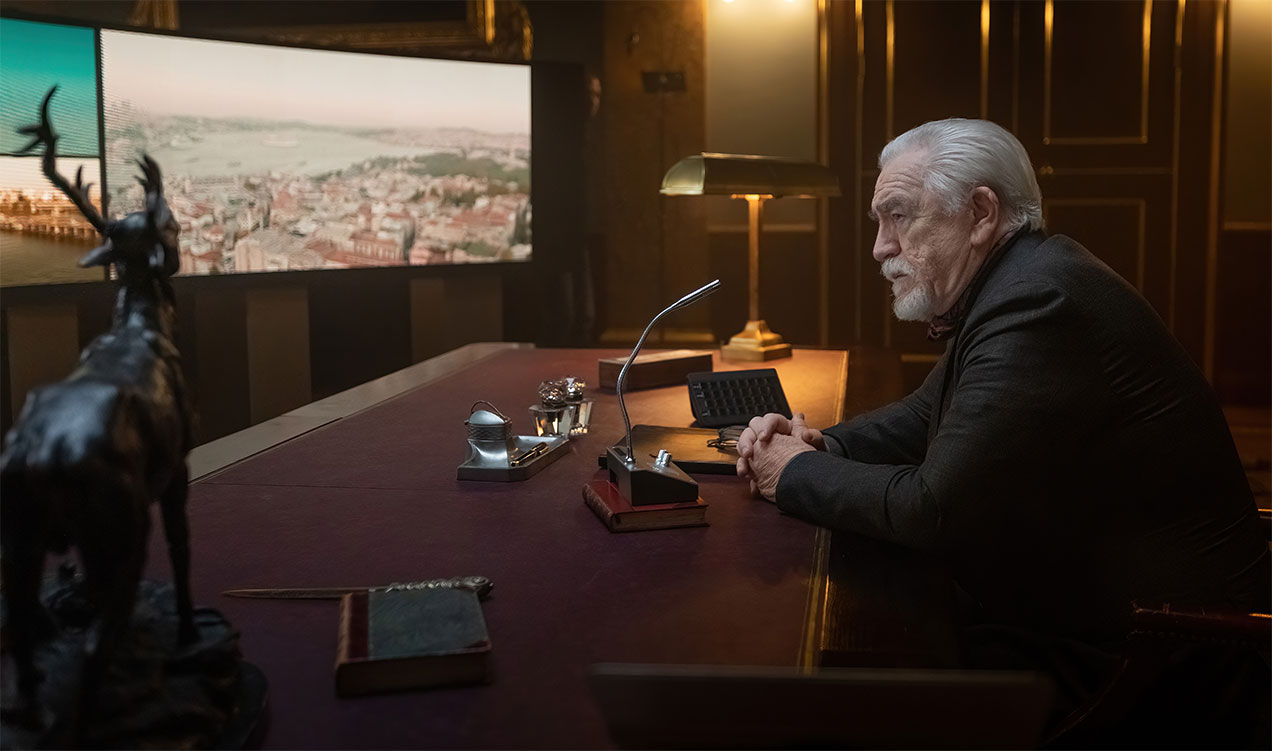 Actor Brian Cox is "The Controller" in the show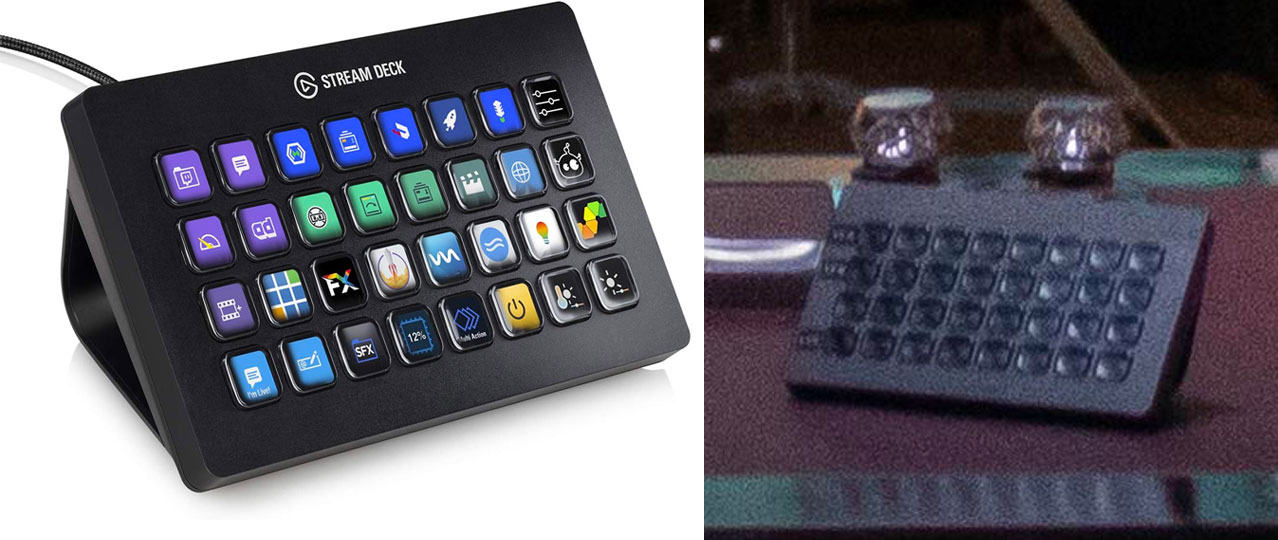 On the desk of Brian Cox we see an Elgato Stream Deck XL – Advanced Studio Controller with 32 macro keys.
Montegrappa Pen
A Montegrappa ZERO fountain pen in 14K gold makes an appearance in the hands of The Controller Brian Cox.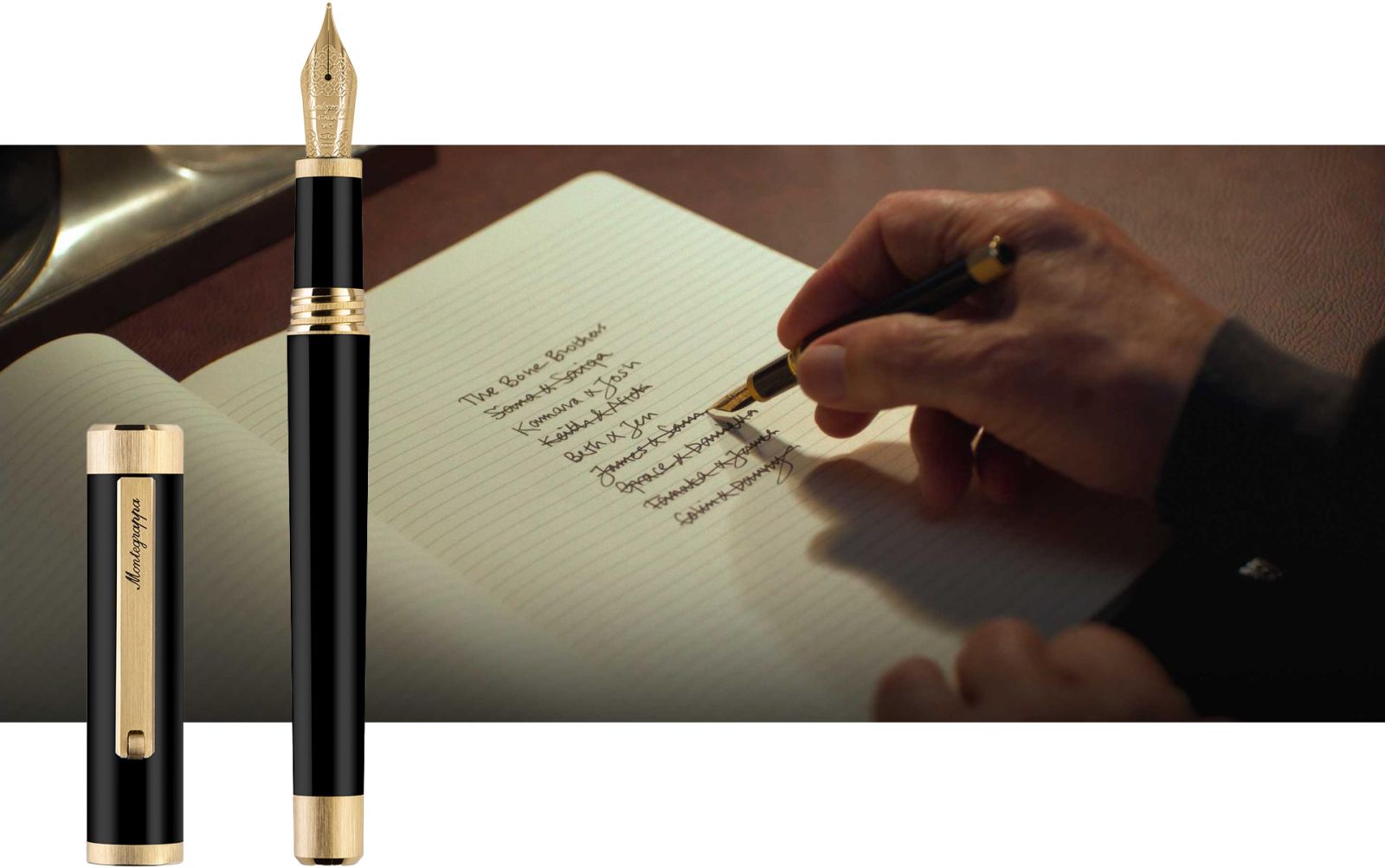 Montegrappa currently offers James Bond-themed pens with very cool hidden gadgets, read more about those pens here (and get 10% off with our code!).
Locations in 007: Road to a Million
The series features locations inspired by 007's travels, from the Scottish Highlands and the Atacama Desert in Chile (seen in Quantum of Solace), to the majestic Swiss Alps (Goldfinger) and streets of Venice (Moonraker, Casino Royale).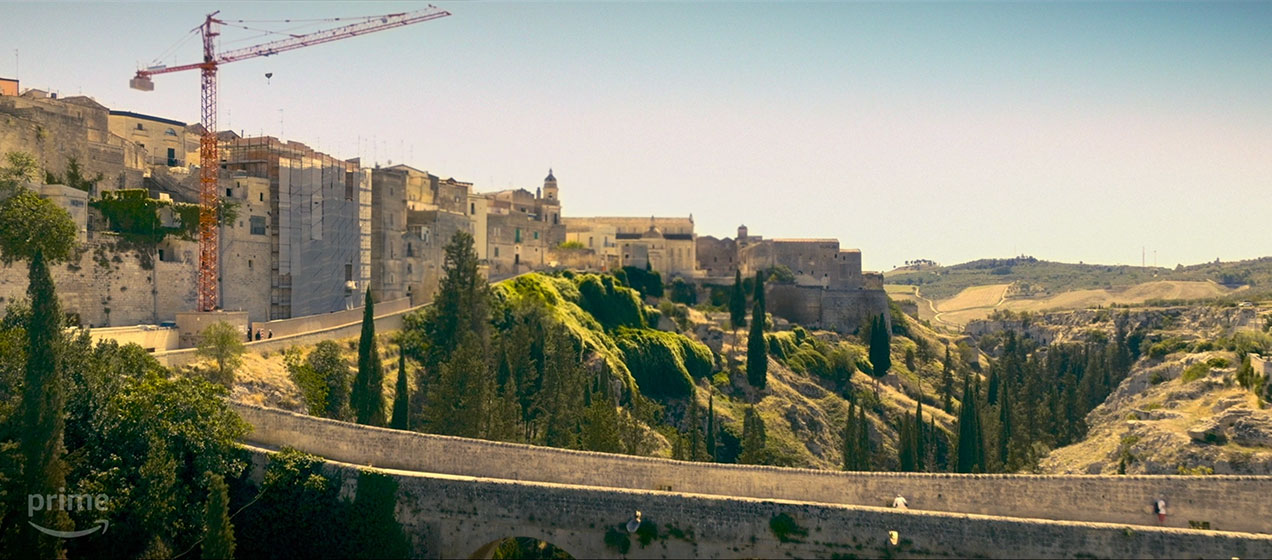 The bridge featured in No Time To Die, the Ponte Madonna della Stella in Gravina, Puglia, Italy, is one of the locations in 007: Road to a Million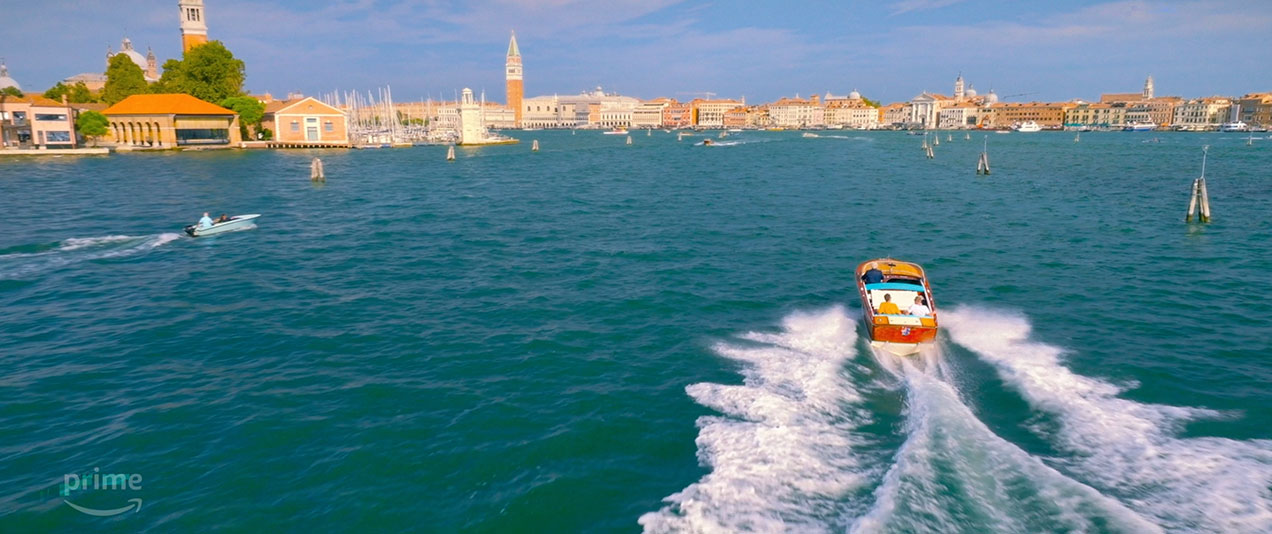 Venice in 007: Road to a Million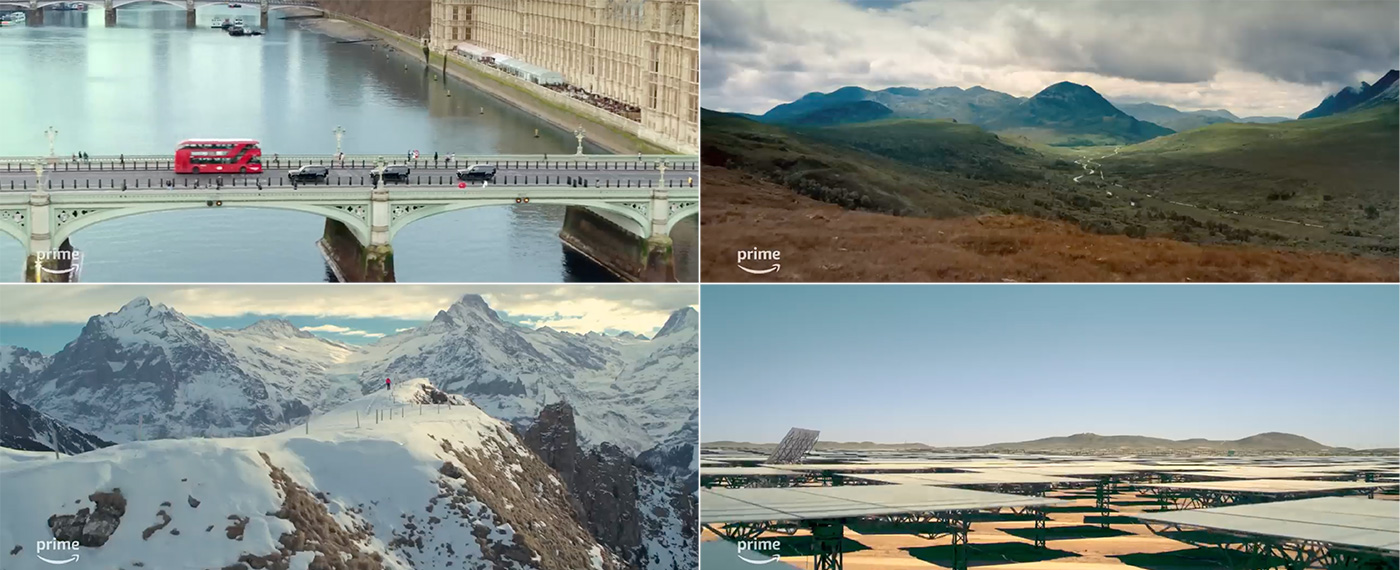 More locations will be added soon.
Meet the Contestants
JAMES AND JOEY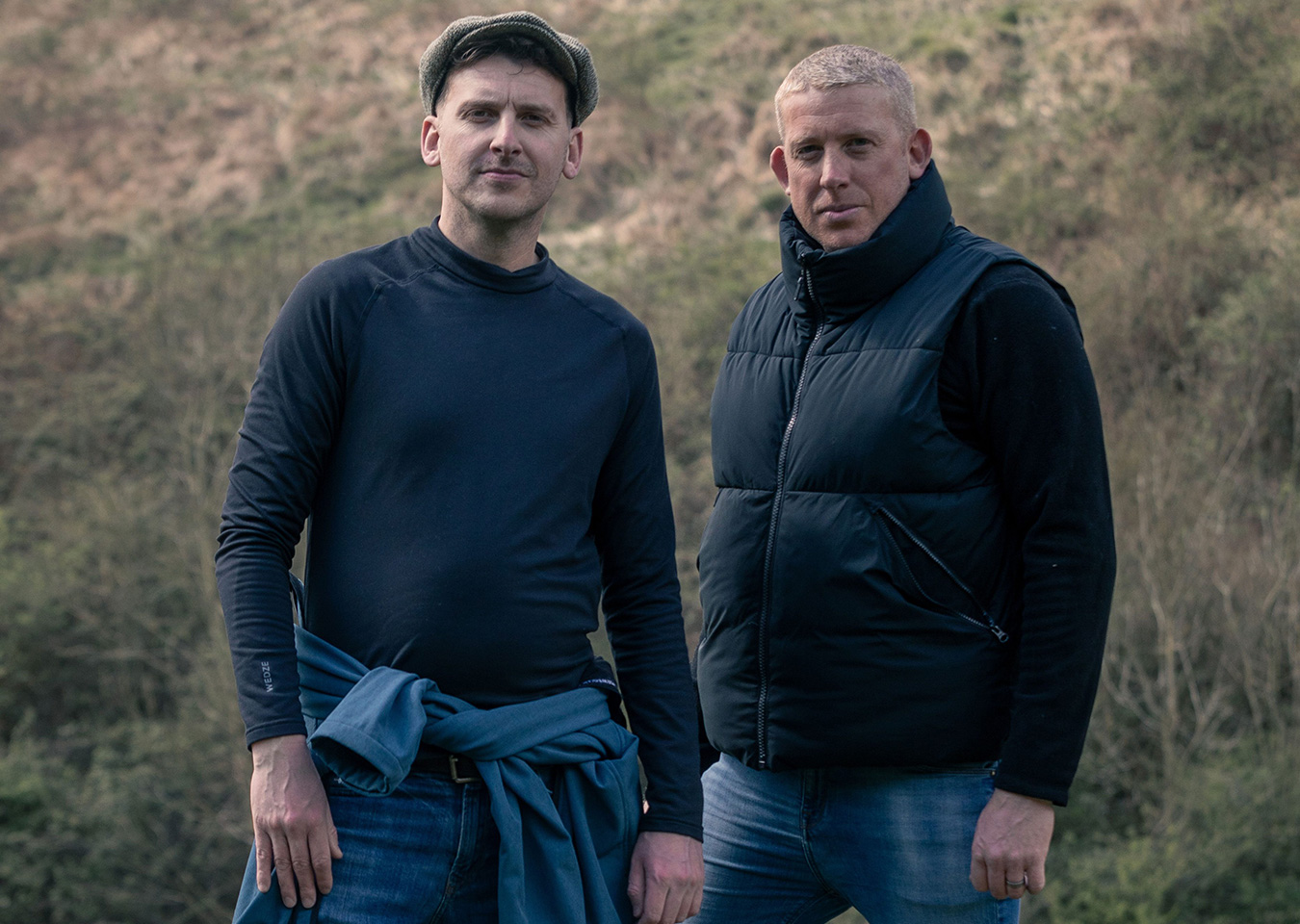 James and Joey grew up in South West London in a family of four siblings. Despite the six-year age gap the brothers have always been good friends. Joey trained as an electrician before becoming a black cab driver in his twenties. He has since returned to the trade and runs his own electrician business. James is a creative and describes himself as a "copy writer by day and musician by night". When his copyrighting work dried up at the start of the pandemic, he returned to his first love, music, and recorded a folk/punk-inspired album. He has also dabbled in stand-up comedy, putting on shows at the Edinburgh Fringe.
-
BETH AND JEN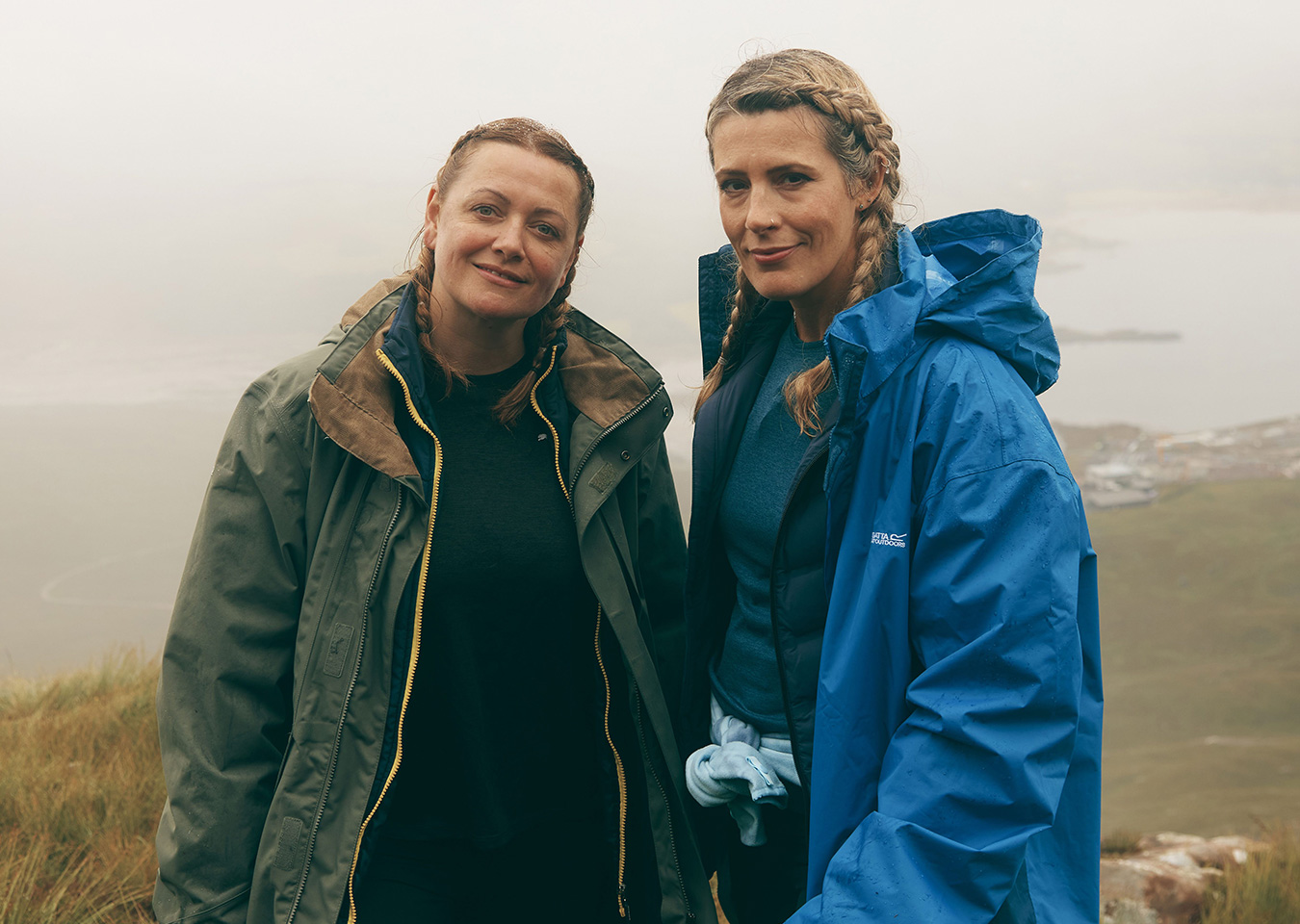 Jen trained as a nurse in Dorset and became a prison nurse, then joined the Royal Air Force reserves and trained to go to Afghanistan to assist with Aeromedical evacuation in 2010, bringing injured soldiers' home. She then ran a medical clinic in Kabul at the British Embassy before going to Australia, where she worked on Christmas Island with asylum seekers. Recently, Jen has been working in Guyana, providing medical care to crews working offshore on drill ships, and now is back in the UK doing local agency work. Beth has worked in emergency departments internationally, and her speciality is emergency care. She's worked in expedition medicine with ultra-marathon runners in the Amazon and the Arctic Circle. She now works as an advanced clinical practitioner in Gloucestershire in the urgent care clinic.
-
KAMARA AND JOSH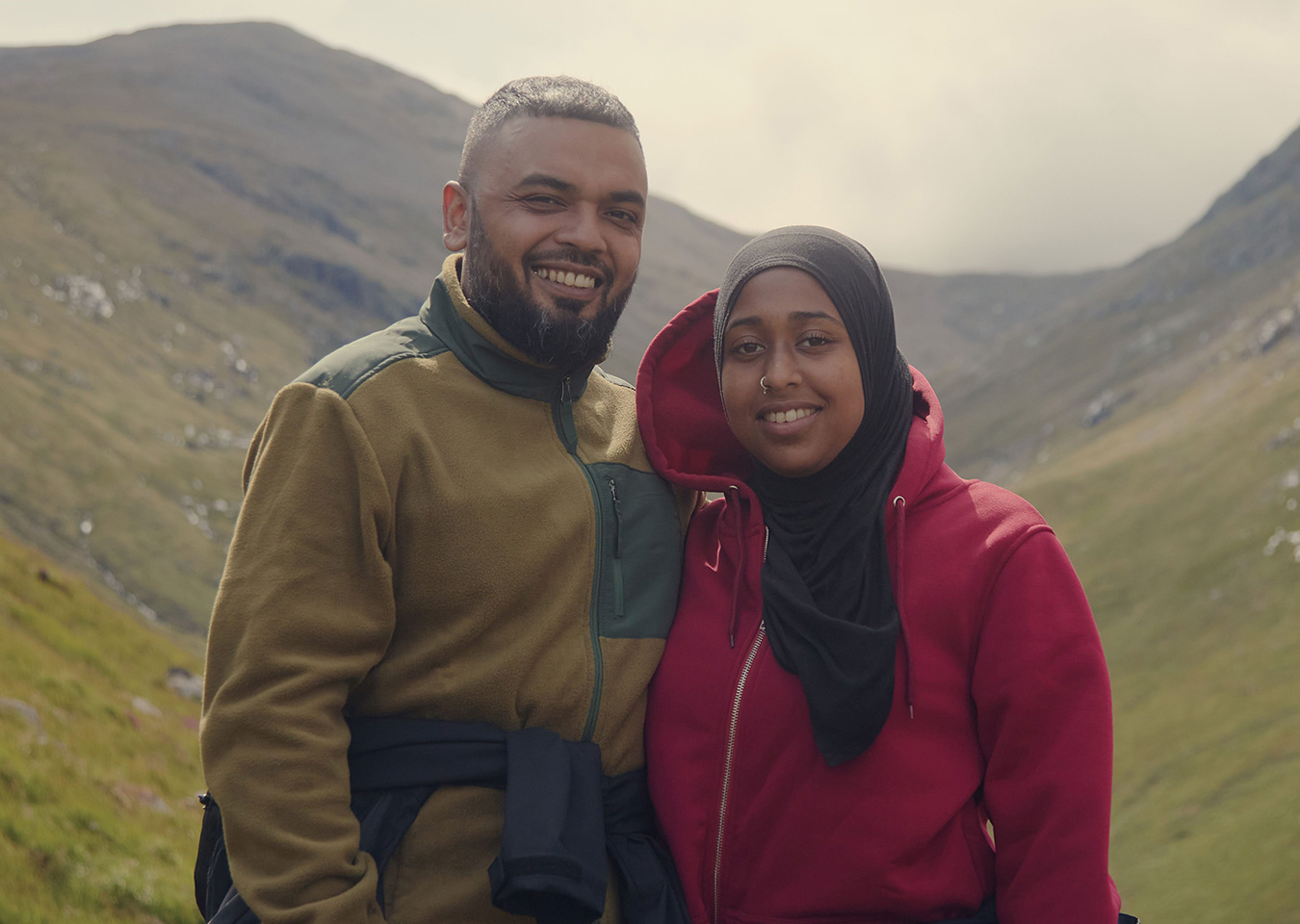 Kamara and Josh met at work while they were working as youth workers in their local community. They bonded over their shared love of travel, anthropology, and interest in different cultures. Despite their different cultural backgrounds and worries that their families would disapprove, love blossomed, and they became an item. Kamara is more daring and riskier than Josh, when a decision needs to be made, she will take the lead.
-
SANA AND SAIQA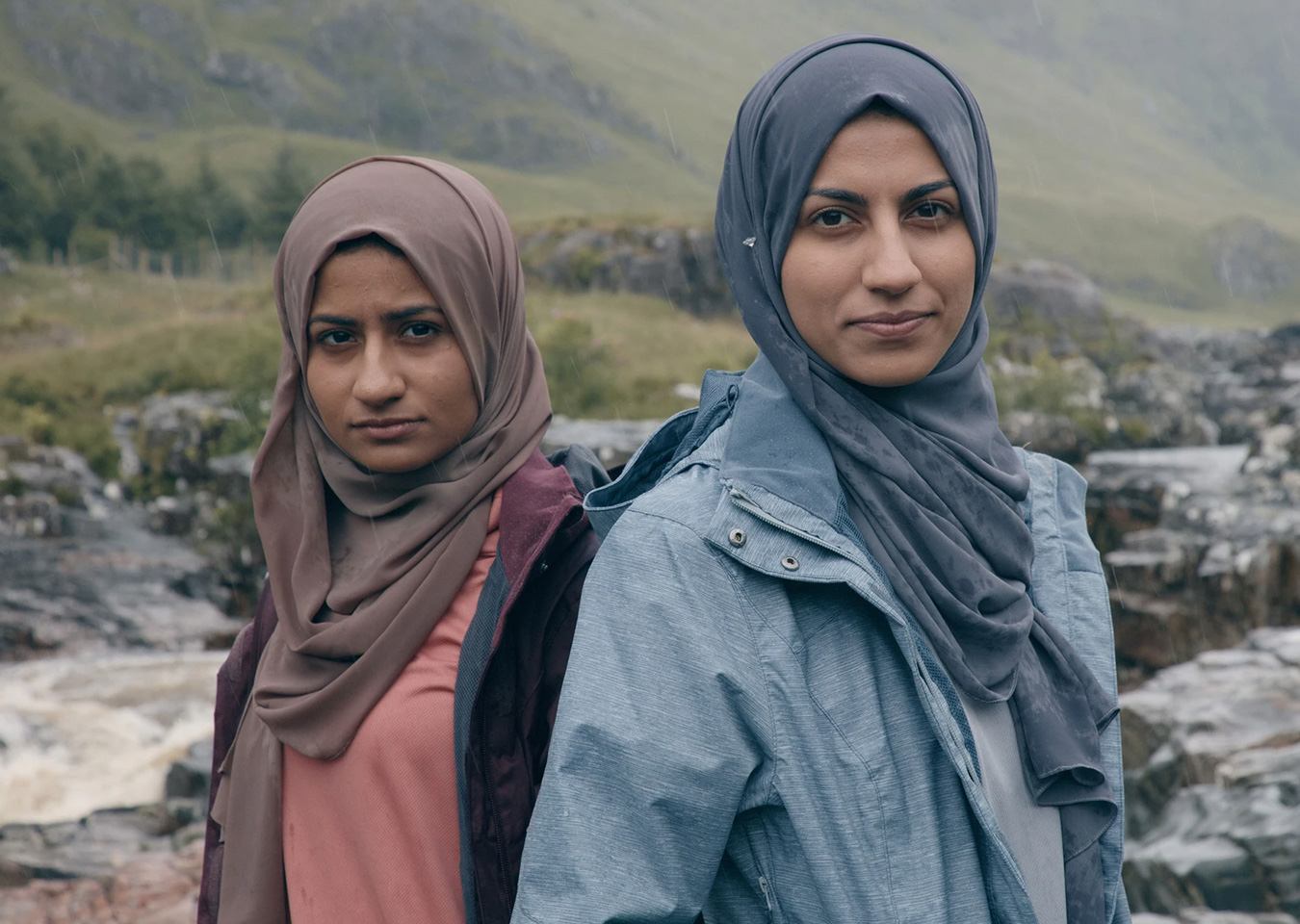 They're only 18 months apart and their family sees them more as twins than older or younger siblings. They've lived in Bahrain and Dubai but also spent time growing up in the UK, deciding to do their university studies there. They now live with their grandparents in London. They see 'home' as between the UK and Dubai, where their parents live and work. Sana is a process engineer and Saiqa is a fraud analyst.
-
JAMES AND SAM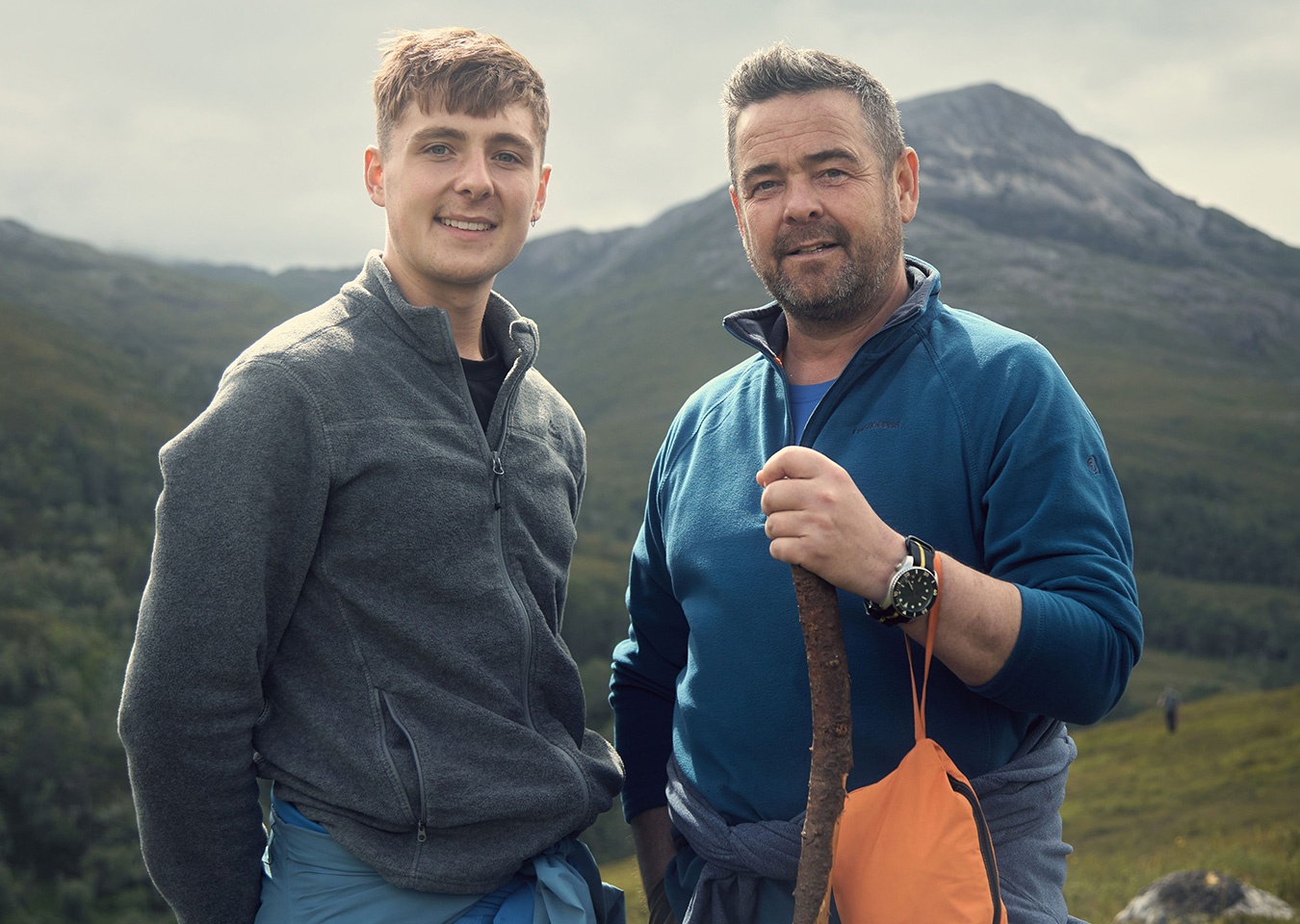 James and Sam are father and son who share a close bond, but James is often away for up to eight weeks due to working on oil rigs, which has left him feeling like an 'absent father', but he now wants to make up for lost time and make lasting memories with his teenage son before he becomes an adult. Sam idolizes his dad, describing their relationship more like a 'friendship'. Sam recently moved out after studying for his A-levels during the pandemic and has been working as a bartender in a tapas restaurant (he's trying to learn Spanish).
-
KEITH AND NICK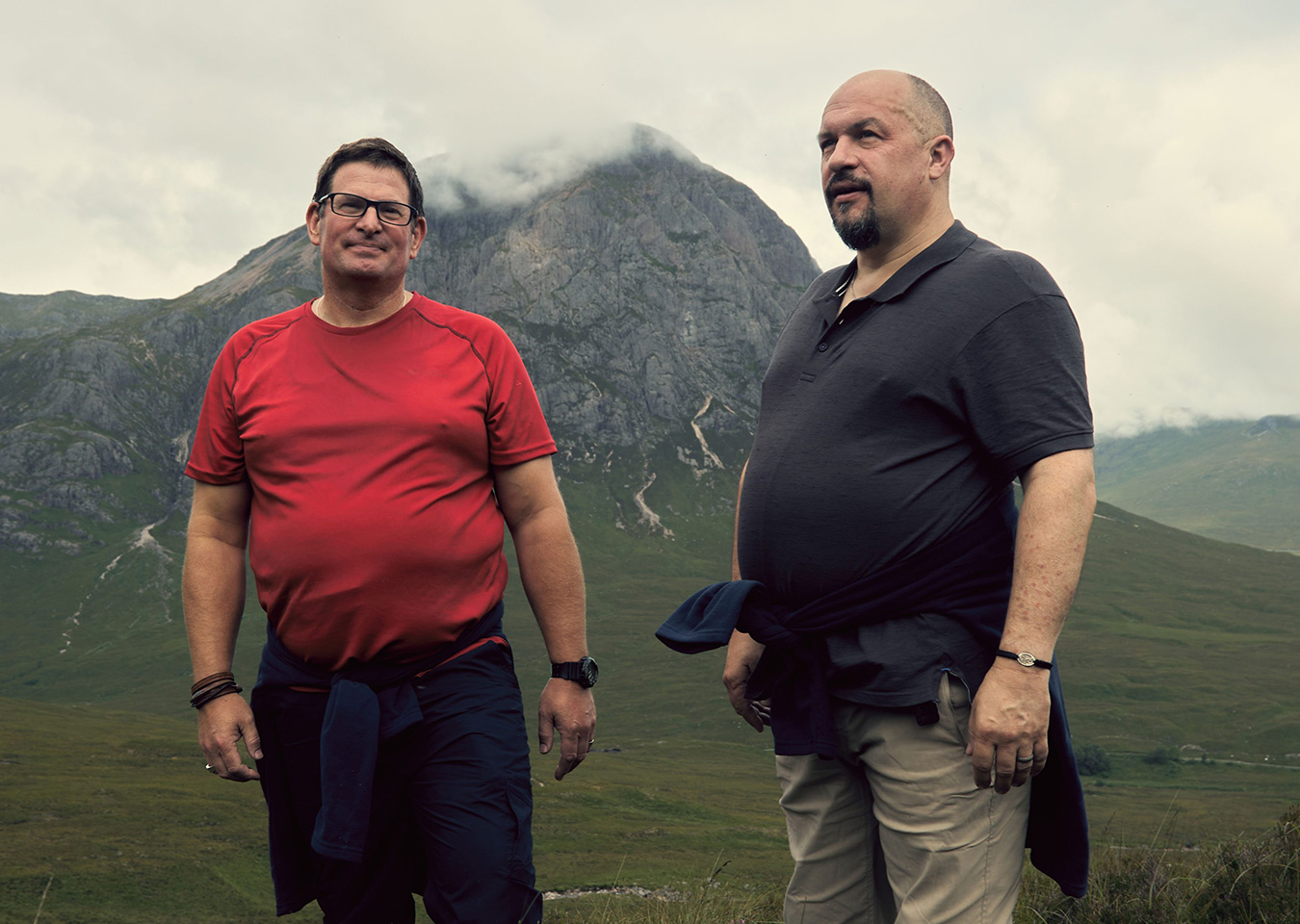 Peas in a pod, these two retired police officers enjoy laughing their way through life, but their years of service mean they're calm under pressure. Having found themselves in many dangerous and life threatening situations throughout the years, they tend to look for the lighter side of things to help them cope. Their M.O. is 'Take nothing seriously.'
-
COLIN AND DANNY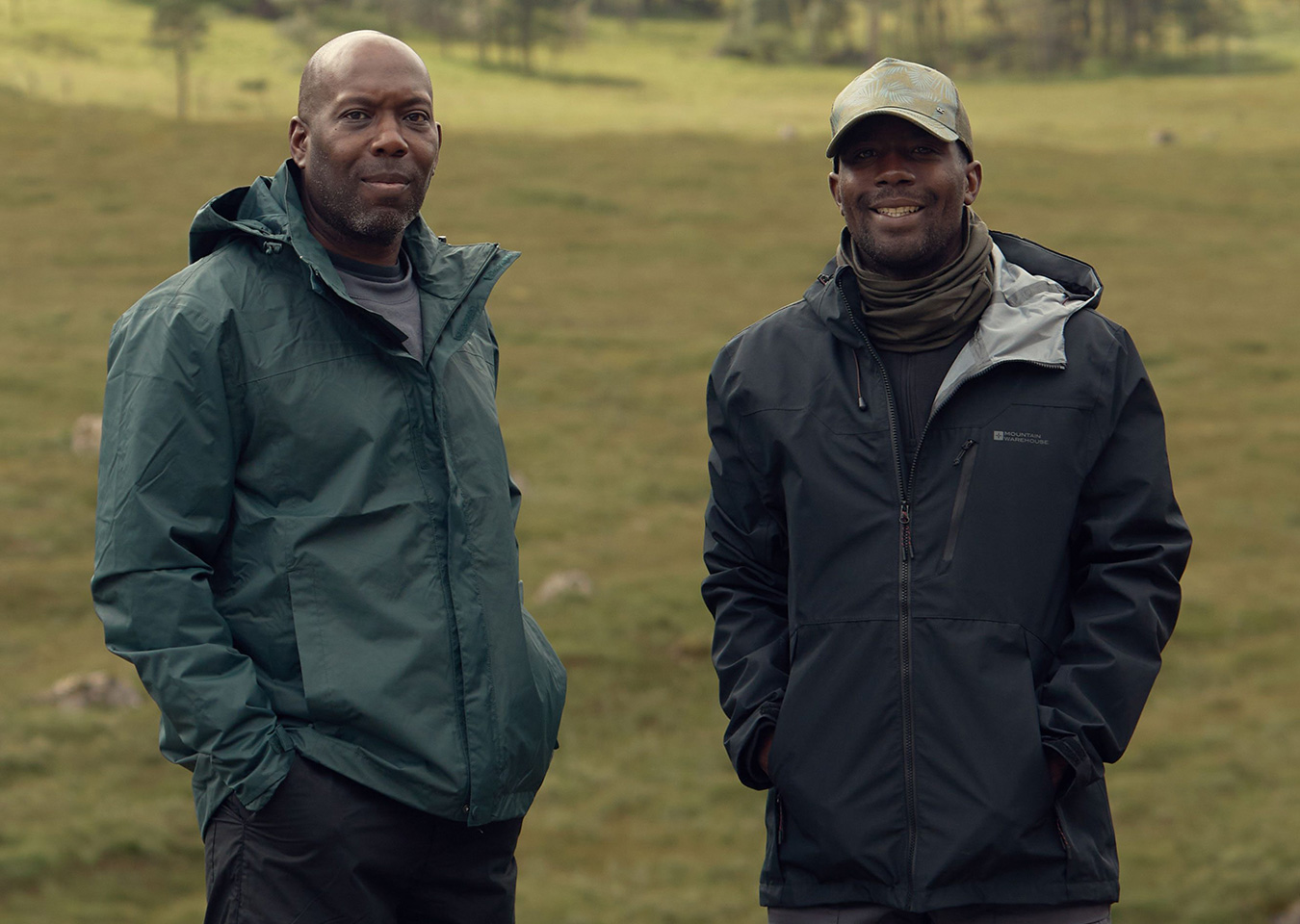 They met 10 years ago through their wives when Danny was new on the scene and was being introduced as his now-wife's new partner. They soon connected over the fact that their fathers come from the same parish in Jamaica, which has given them a good grounding and understanding of each other. Fast forward a decade and Danny says they are "brothers from another mother."
-
GRACE AND DANIELLA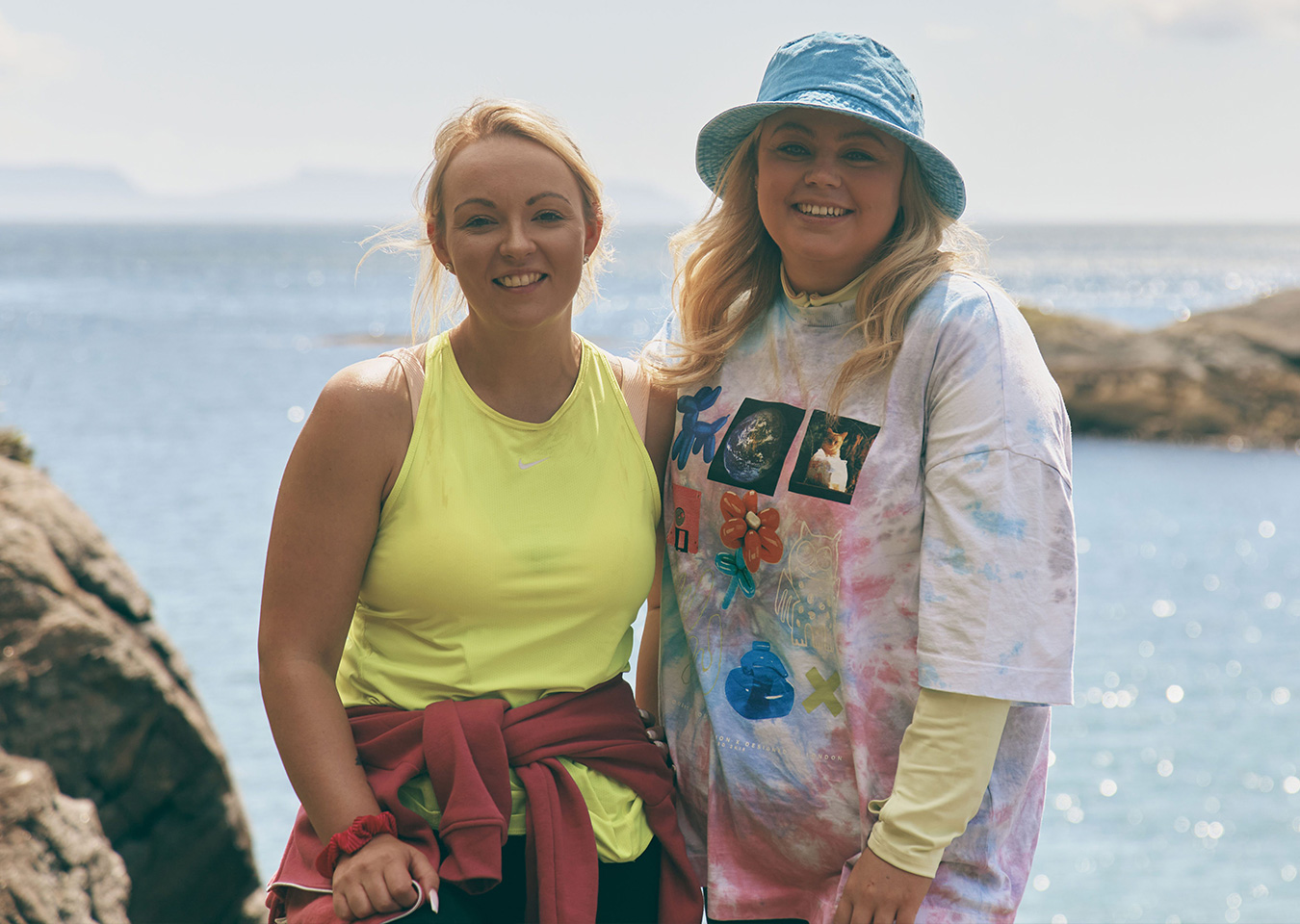 They met in 2012 while they were both working at Capital Radio in Glasgow and bonded over giving out leaflets in cold shopping centres and driving around as runners for the station. Both are now fully fledged radio presenters, with Daniella Gualtieri
having presented on BBC Radio 1 and Grace has her morning breakfast radio show. They share a love of their native Scotland and feel passionately about representing their beloved nation as wee Scottish lasses.
-
TANAKA AND JAMES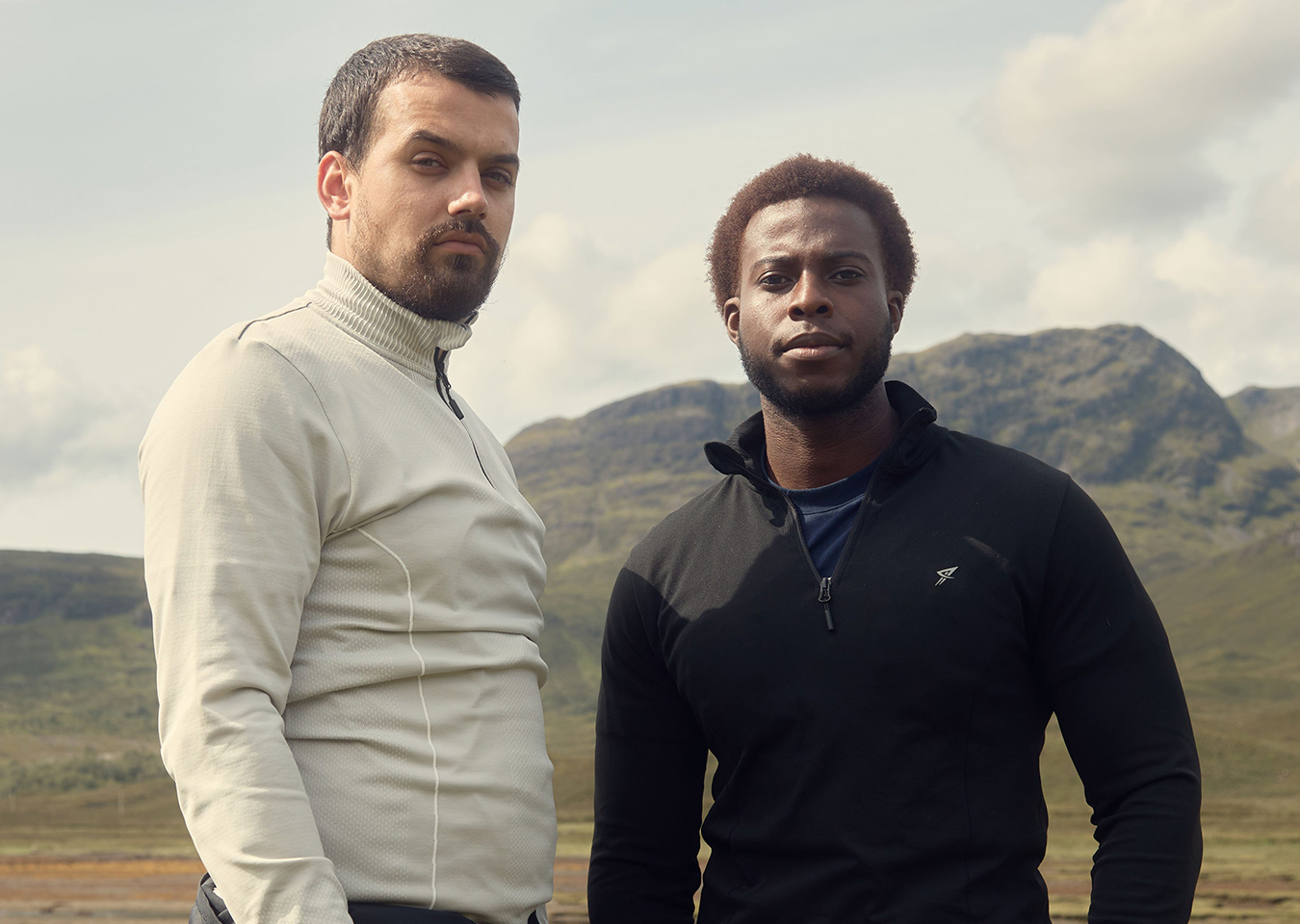 Tanaka describes James as a ladies' man and remembers a "swarm of girls" around him at school, whilst Tanaka was the school sports star. They remained close friends throughout university and often visited each other and have since shared travelling trips to Brazil, South Africa, and Colombia. They have a warm, loyal, fun friendship and are full of respect for one another.
-
---
Disclaimer: The information contained in this website is for general information purposes only. The information is provided by Bond Lifestyle and while we endeavour to keep the information up to date and correct, we make no representations or warranties of any kind, express or implied, about the completeness, accuracy, reliability, suitability or availability with respect to the website or the information, products, services, or related graphics contained on the website for any purpose. Any reliance you place on such information is therefore strictly at your own risk.
Nothing can be guaranteed about the exact details of the products, or about the appearance of products or locations in the final movie.
In no event will we be liable for any loss or damage including without limitation, indirect or consequential loss or damage, or any loss or damage whatsoever arising from loss of data or profits arising out of, or in connection with, the use of this website.
Through this website you are able to link to other websites which are not under the control of Bond Lifestyle. We have no control over the nature, content and availability of those sites. The inclusion of any links does not necessarily imply a recommendation or endorse the views expressed within them.