An Audience with Stefan Kalipha (Hector Gonzales) from For Your Eyes Only
29 June, 2019
In 2019, Brit Movie Tours hosts a series of James Bond events. Guests are invited to join us on a series of intimate evenings with several James Bond actors from across the years.
On 29 june 2019 you can meet Stefan Kalipha (Hector Gonzales) from For Your Eyes Only.
With a maximum capacity of 35-40 persons, this is a great opportunity to hear the stories from the stars themselves about their experience working in a James Bond film as well as aspects about their career and lives.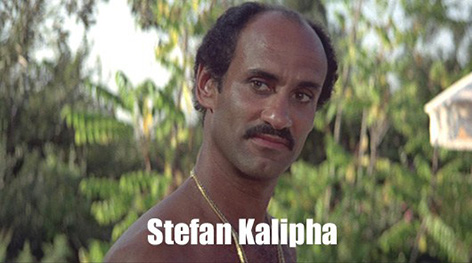 Following a talk from the actors, there will be an opportunity for members of the audience to ask questions to them directly as well as a chance for pictures and autographs. (Guests can bring one personal item to be signed for free). Additional items will be charged at the rate set by the Bond Star.
Following the event, guests are invited to enjoy a drink with other Bond fans at the event.
To ensure there is an air of espionage to the proceedings, the event itself will be hosted in a pub directly opposite the real headquarters of the British Secret Intelligence Service (MI6).
Tickets are available at britmovietours.com/james-bond-london-events
Other events are:
Saturday 13 April 2019
John Moreno (Luigi Ferrara) and John Wyman (Erich Kriegler) from For Your Eyes Only
Saturday 16 November 2019
Caroline Munro (Naomi) from The Spy Who Loved Me and Martine Beswick (Paula) from Thunderball and (Zora the Gyspy Girl) from From Russia with Love
All copyrights for products, logos, images etc are held by their respective owners. Bond Lifestyle is not responsible for these events, please take any queries up with the author.
---
Subscribe to the Bond Lifestyle EYES ONLY newsletter