Tom Ford buys Albert R. Broccoli's former Beverly Hills home
19 May, 2016
Fashion designer Tom Ford, who dressed James Bond in the last three Bond films, has purchased a mansion in Beverly Hills in which Bond producer Albert R. Broccoli and his wife Dana lived from 1969 until Broccoli's death in 1996. Tom Ford pays $50 million for the house.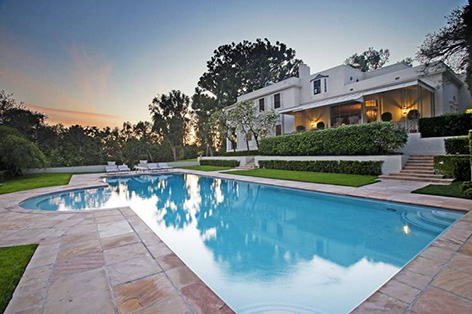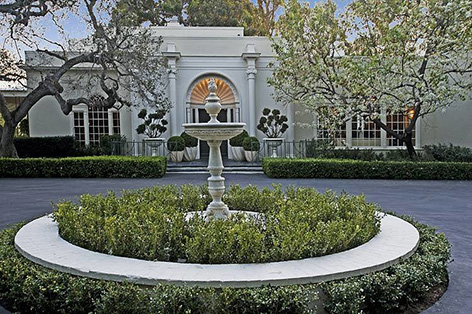 History of the villa
The Beverly Hills estate on 809 N Hillcrest Rd was first designed in 1926 for the silent movie star Hobart Bosworth, before it was sold to Hollywood power couple, actor William Powell and actress Carole Lombard in 1933. In 1934 Russian-born architect James Dolena redesigned the house in 1934 into a more elaborate Hollywood Regency estate.
Address: 809 North Hillcrest Road, Beverly Hills 90210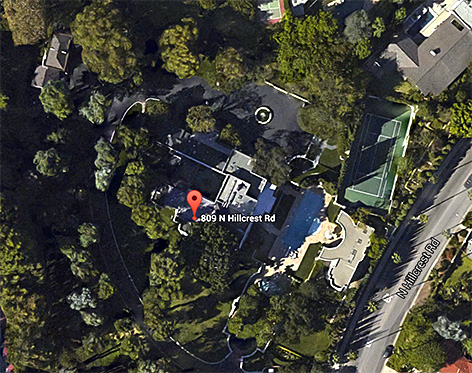 The main house has seven bedrooms, ten bathrooms and a dining room; the property also includes a two-bedroom guesthouse, a pool, a tennis court, a screening room, and a gym.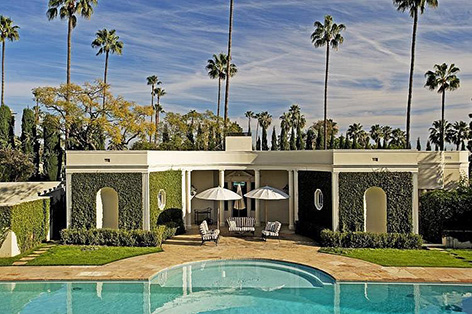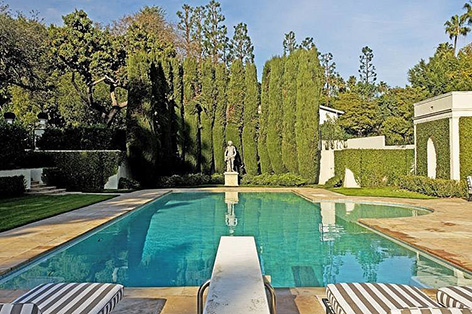 More than eighty years on from when it was built, the property still maintains its old Hollywood glamour feel, featuring opulent chandeliers, dark wood floors, paneled interiors, and crown moldings throughout. However it boasts plenty of modern touches, including a screening room, gym, and large kitchen.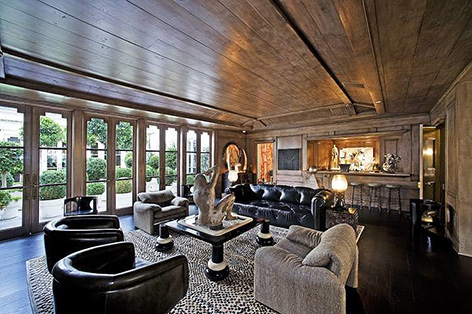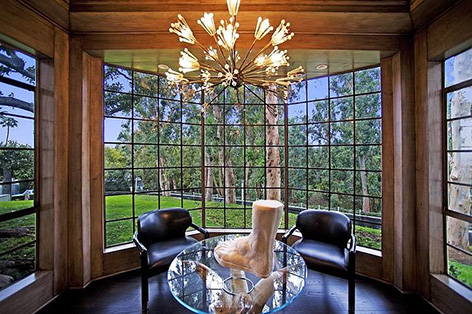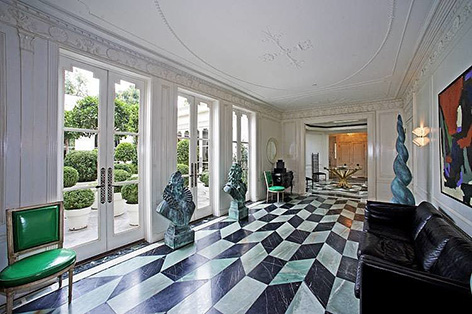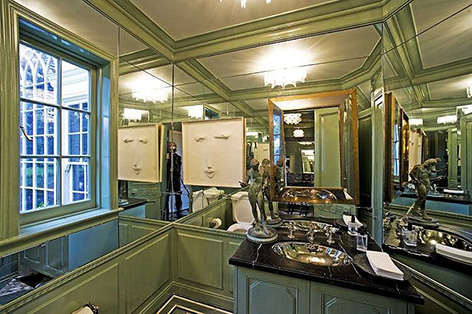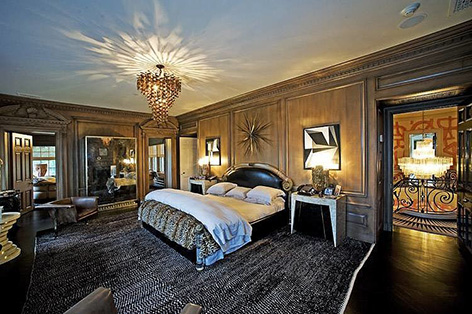 Albert R. Broccoli
In 1969, the villa was purchased by James Bond producer Albert 'Cubby' Broccoli for $440,000.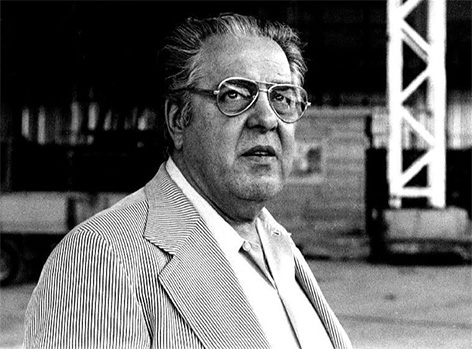 Albert 'Cubby' Broccoli
Broccoli is best known as the producer of many of the James Bond films. Albert 'Cubby' Broccoli and Harry Saltzman saw the films develop from relatively low-budget origins to large-budget, high-grossing extravaganzas. He produced all the Bond films up to Licence To Kill, and was a consulting producer for GoldenEye. Broccoli's heirs Michael G. Wilson and Barbara Broccoli continue to produce Bond films.
The famous producer lived in the Hillcrest estate until he passed away on June 27 1996, aged 87. His wife Dana stayed in the house and apparently the estate was also leased for a few years to actress and architectural fanatic Diane Keaton. After Dana passed away in 2004, the property was put on the market.
The estate was then bought by interior designer Kelly Wearstler and her husband, property developer Brad Korzen.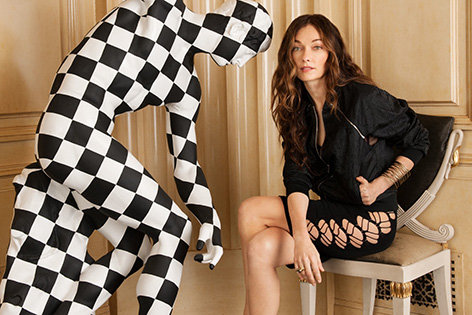 Interior designer Kelly Wearstler in the villa
Wearstler made sure that the home was nothing short of breathtaking inside, with opulant decoration and design in every room (although maybe not to everyone's taste). Wearstler's extreme interior was eternalised in the October 2009 issue of Voque magazine, but has been toned down a bit for the sale as can be seen in the current property photos.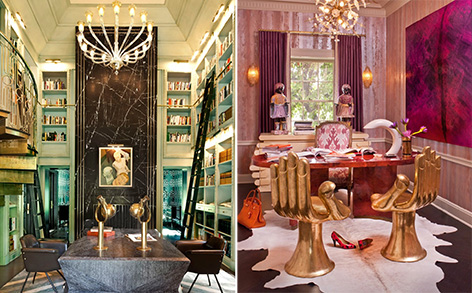 The colourful interior of the house designed by Kelly Wearstler
In 2010, Kelly Wearstler offered the home for sale for $48 million, before reducing the asking price to $39 million in 2012. Due to an increase in demand, the house is now sold to Tom Ford for $50 million, two million more than the original asking price.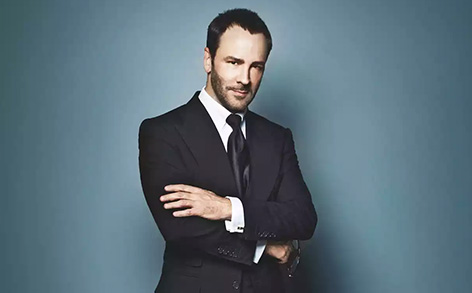 Fashion designer and film director Tom Ford
According to TMZ, new owner Tom Ford just outbid star couple Jay-Z and Beyoncé, who put in an offer of $49 million.
This is not the first time Jay-Z and Beyoncé were outbid: in 2014, the famous couple lost a bid for the most expensive villa in Beverly Hills which was purchased by minecraft founder Markus Persson. Bond Lifestyle reported on that mansion because it featured many James Bond inspired elements (read Living the Bond Lifestyle in a $70 million villa in Beverly Hills).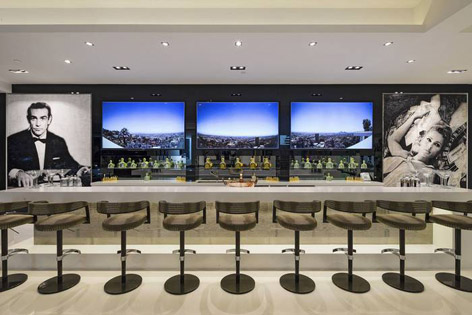 Jay-Z and Beyoncé also missed out on Markus 'Notch' Persson's Bond inspired $70 million villa
Sources: TMZ, Redfin, la.curbed.com, Daily Mail, Vogue, Architectural Digest, Pamono, Wikipedia, ACE