Bond Lifestyle Contest
Bond Lifestyle organises Contests on a regular basis. Check back every week for new contests and giveaways! If you want to be informed about upcoming contests, like the Bond Lifestyle Facebook page.
Current contests:
#29 Bond Lifestyle Ford Mustang signed by Tania Mallet Contest
Celebrating the 50th anniversary of Goldfinger (which premiered in London on September 17th, 1964), Bond Lifestyle is offering as the main contest prize a 1:43 scale Ford Mustang model from the James Bond Car Collection (nr. 30), signed by actress and model Tania Mallet, who played Bond Girl Tilly Masterson in the movie Goldfinger.
Enter until September 30th, 2014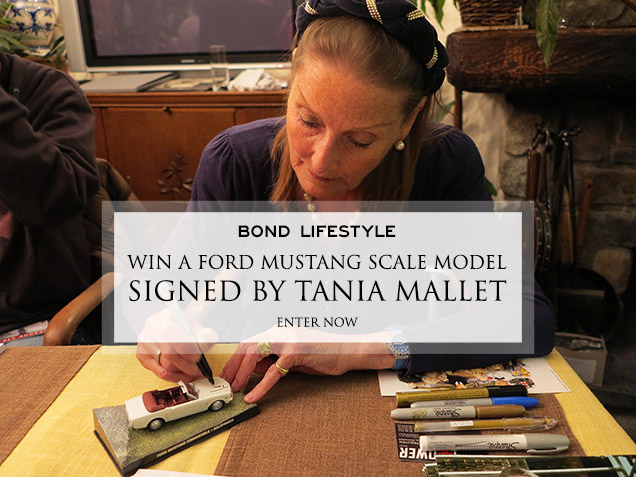 Previous contests:
#28 Bond Lifestyle Sunspel Riviera Long Sleeve Polo Shirt Contest
Celebrating the launch of the brand new long sleeve version of the popular Sunspel Riviera Polo, Bond Lifestyle offers you the chance to win Sunspel shirts in this contest.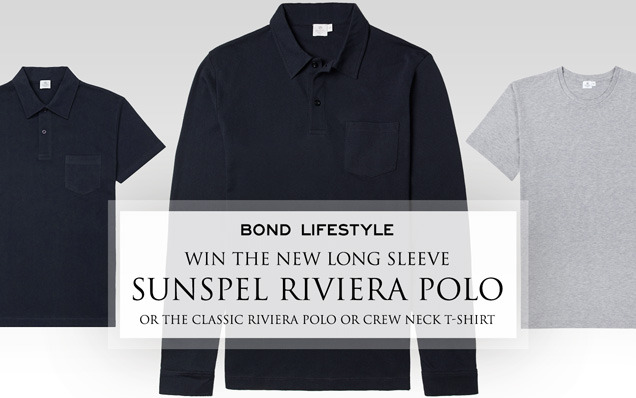 #27 Bond Lifestyle Sue Vanner Signed Photo Contest
Answer the trivia question for your chance to win a photo signed by actress Sue Vanner (KGB Bond Girl in The Spy Who Loved Me pre-title sequence).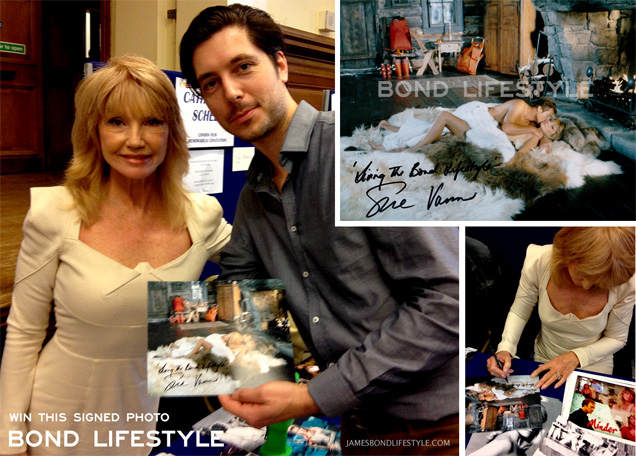 #26 Bond Lifestyle Julian Glover Signed Photo Contest
Answer the trivia question for your chance to win a photo signed by actor Julian Glover (Aris Kristatos in For Your Eyes Only).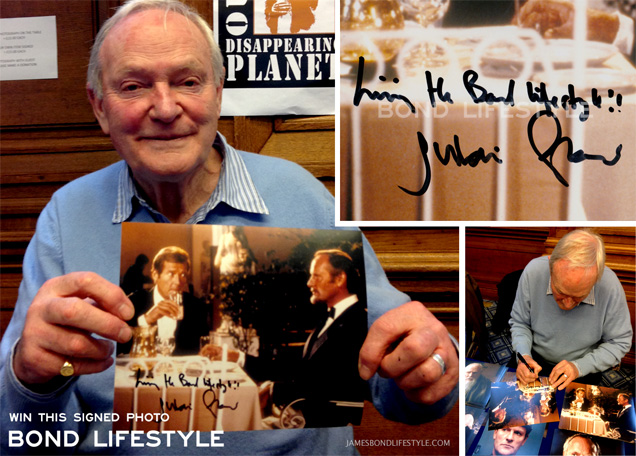 #25 Bond Lifestyle 'Guess The Value' Contest
To celebrate 50,000 Likes on the Facebook page, Bond Lifestyle offers you a chance to win a John Smedley Bobby jumper and a pair of Dents Gloves.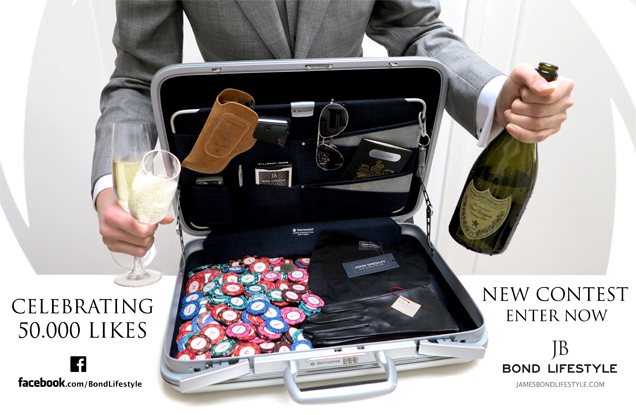 #24 Bond Lifestyle Super Contest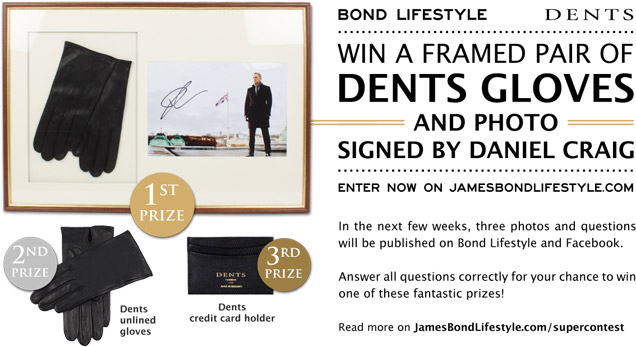 Enter the new Bond Lifestyle Super Contest to win a framed pair of Dents gloves and photograph signed by Daniel Craig! Answer the three questions correctly before January 7th 2014 for your chance to win!
Click here to visit the special contest page!
#23 Bond Lifestyle Floris No.89 Contest
To celebrate 25,000 likes on Facebook, enter the new Bond Lifestyle contest before November 28th, 20h00 CET by answering a trivia question for your chance to win a Floris No.89 eau de toilette.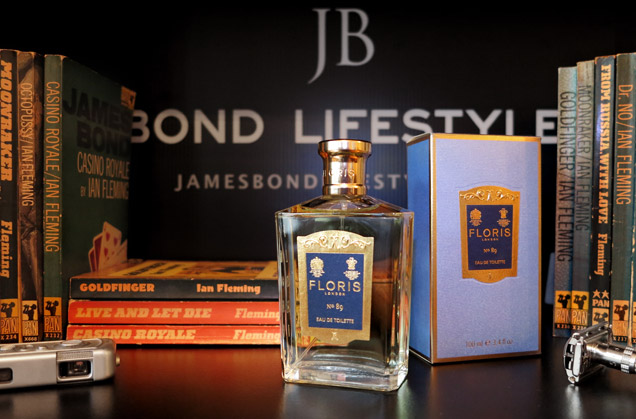 competition is closed

Submit a photo in a Bond Girl theme for your chance to win a Swarovski watch, The Man With The Golden Gun nail polish or Bond on Set.

Enter before January 31st, 2013 and vote on your favourite entries from February 1st - 7th, 2013.

  Read more

  See the winners!

 
 

#18 Win two Orlebar Brown outfits!

competition is closed

Answer the trivia questions for your chance to win a classic navy polo, a pair of tailored chinos, a towelling shirt and the Setter Sky swimming shorts (value £500/$800).

Enter before November 19th, 2012

  Read more

 
competition is closed

Answer the trivia question for your chance to win a Q mug (as seen in SkyFall)!

Enter before October 10th, 2012

  Read more

 
competition is closed

Answer the question for your chance to win a 100ml bottle of Floris No.89 Eau de Toilette (value £69 / $108)!

Enter before September 3rd, 2012

  Read more