Floris and Turnbull & Asser launch 71/72 Eau de Parfum
15 June, 2016
Floris perfumers have collaborated with English shirtmakers Turnbull & Asser to launch 71/72 Eau de Parfum into the By Request Hand-Poured collection. Bond Lifestyle attended the stylish launch event in the Turnbull & Asser store on Jermyn Street, London.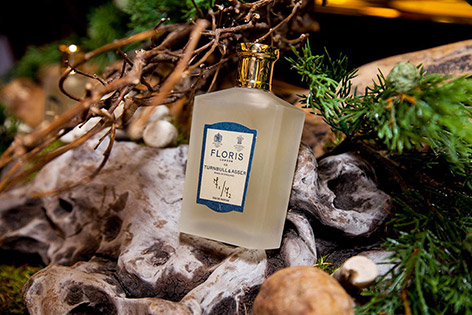 Floris x Turnbull & Asser 71/72 Eau de Parfum
Both Floris and Turnbull & Asser have a strong connection with James Bond.
Floris and James Bond
The brand Floris is mentioned by author Ian Fleming in some of his Bond novels and Fleming himself was a fan of the Floris 89 fragrance.
In the novel Dr. No, James Bond and Honeychile Rider use Floris Lime bath essence and Guerlain bathcubes to improve their bathing experience. They find these bath essences in their luxurious prison room in Doctor No's lair.
In the novel Moonraker: "Floris provides the soaps and lotions in the lavatories and bedrooms". In Diamonds Are Forever, Floris bath essence is mentioned: "He would have to send a cable to May to get things fixed. Let's see - flowers, bath essence from Floris, air the sheets...".
Turnbull & Asser and James Bond
Turnbull & Asser made dress shirts with the famous turnback cuff for Sean Connery in his Bond films, and Pierce Brosnan as James Bond wears several Turnbull & Asser ties. The last Turnbull & Asser items seen in a Bond film are the tuxedo shirt and bow tie worn by Daniel Craig in Casino Royale.
Both companies are based on Jermyn Street, in the heart of London: Turnbull & Asser's flagship store is located on 71/72 Jermyn Street since the year 1903 - relatively recent compared to the incredible 286 years since the Floris store was opened (in 1730!) on 89 Jermyn Street.
The history and Britishness of the brands are a perfect match in the newly developed fragrance 71/72 (named after Turnbull & Asser's flagship location at 71/72 Jermyn Street). The fresh, woody and aromatic fragrance has been created to evoke the elegance of the rich wood furniture of both the Floris and Turnbull & Asser store interiors. For more details about the scent, visit the Floris website or the Turnbull & Asser website.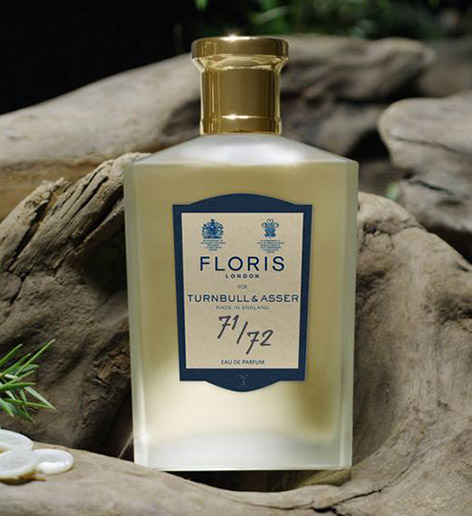 Floris 71/72 parfum is poured by hand and released as a very limited edition.
To secure your exclusive 100ml bottle for £160, visit Floris or Turnbull & Asser online stores, or if you have the chance, pop by the stores of Floris and Turnbull & Asser in London.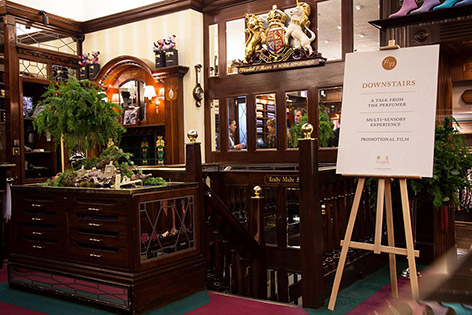 The launch event took place at the Turnbull & Asser flagship store on 71/72 Jermyn Street
71/72 is available as a Limited Edition fragrance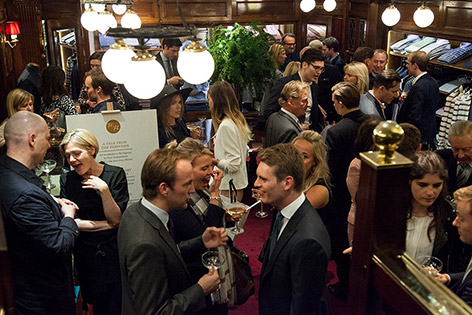 Guests at the launch party, surrounded by Turnbull & Asser history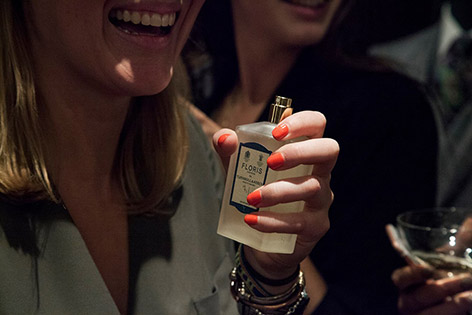 Grab yours while limited supplies last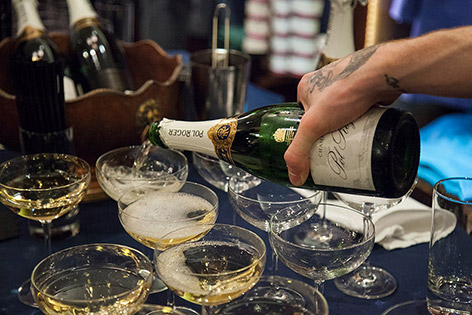 Pol Roger champagne flowed freely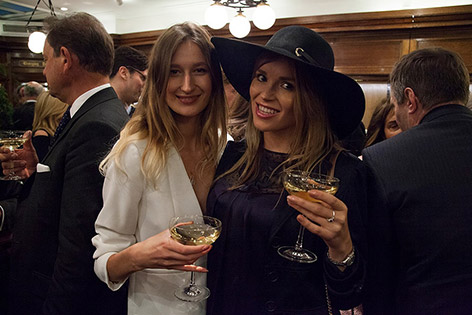 A stylish evening for a stylish fragrance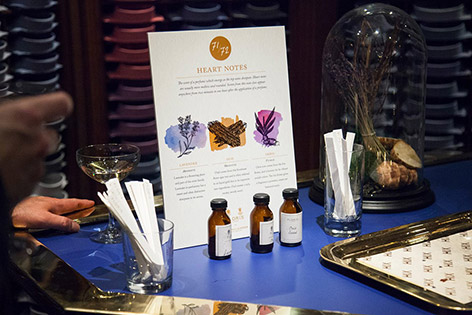 Heart notes of lavender, jasmine, orris, oud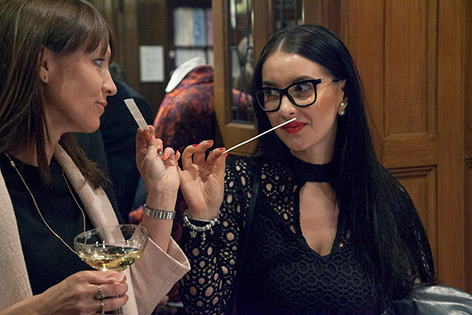 Find out more about the 71/72 scent on the Floris website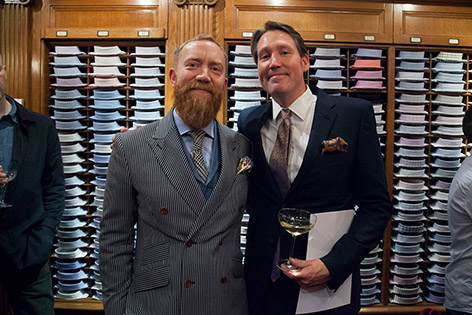 Dean Gomilsek-Cole (left) head of design at Turnbull & Asser, and Edward Bodenham (right), director and great-great-great-great-great-great-great grandson of founder Juan Floris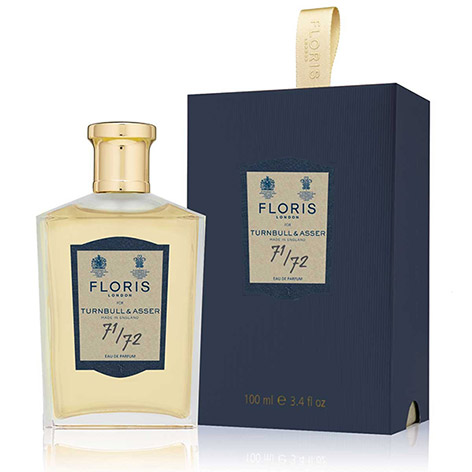 Floris 
www.florislondon.com
Buy at Turnbull & Asser
www.turnbullandasser.co.uk