Bond in Motion official James Bond die-cast vehicles collection released in the UK
24 October, 2017
Eaglemoss launched 'Bond in Motion', the official James Bond die-cast collection, in the UK. This collection is available to order online starting today.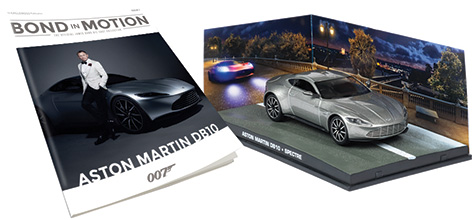 Licenced by EON Productions, the rereleased collection features 50 vehicles from across all twenty-four of the official James Bond films, from the Sunbeam Alpine in Dr No, to the Aston Martin DB10 in SPECTRE.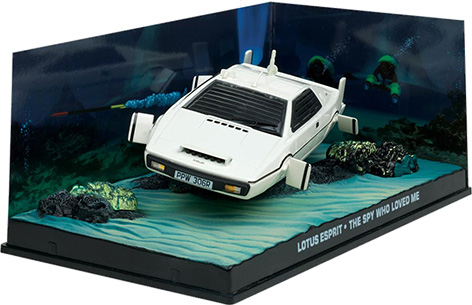 Each high quality die-cast model is produced with incredible attention to detail at 1:43 scale. The models include gadgets, weapons and carefully researched details, right down to the number plates.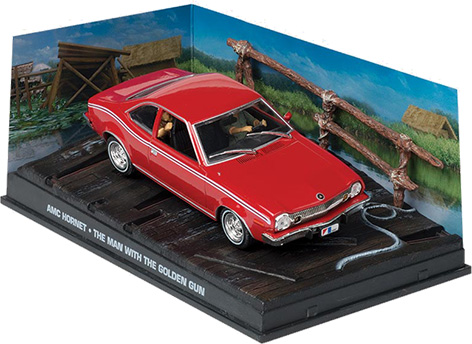 Every vehicle comes with a scenic backdrop from its featured movie; each issue expertly recreating an iconic moment from 007's cinematic history.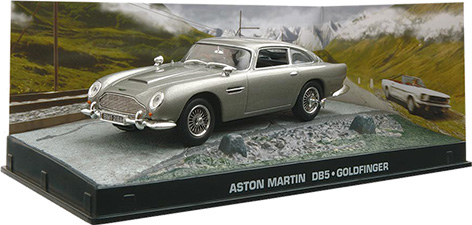 In addition to the stunning die-cast models, each issue also comes with a collector's magazine, giving you the inside story of the making of the official James Bond movies.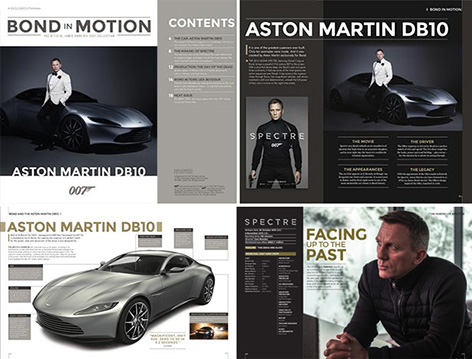 Packed with features, facts and stunning imagery, you'll learn all about the cars, the stars, the locations, the stunts, as well as plenty of other behind-the-scenes secrets in this extraordinary insight into the world of the James Bond movies.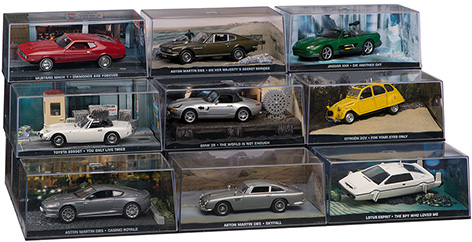 Sign up today to get issue 1 – the Aston Martin DB10 from SPECTRE for just £4.99, plus also receive complimentary gifts worth over £30. Plus, for a limited time, get 3 issues for the price of 1, which saves over £25.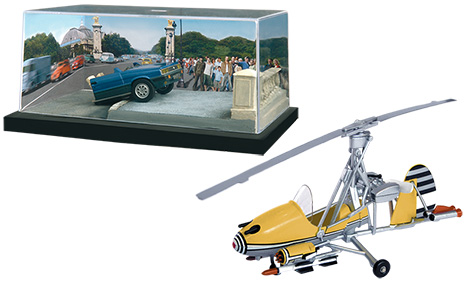 The collection is named after the Bond In Motion exhibition in the London Film Museum. Some cars and gifts from the collection are a re-release of the James Bond 1:43 Car Collection that was originally launched in 2007. The new Bond In Motion collection is also available in some other regions, including Italy and the US, but each region has different cars and special offers.
Eaglemoss Collections is a publishing group specialising in partworks and male licensed collectibles, for example from Marvel, DC Comics, Star Trek, Dr Who, Game of Thrones and more. Eaglemoss previously released the 1:8 Scale Aston Martin DB5 build-it-yourself model in a few countries, which is currently also offered as a pre-made model.