Bond 50 on Blu-Ray only $129.99 on Amazon.com
11 February, 2013
To celebrate the release of SkyFall on Blu-Ray this week in the USA, Amazon.com offers the Bond 50 on Blu-Ray box set for only $129.99.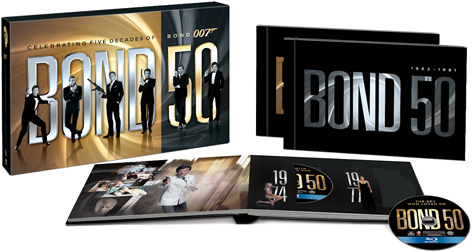 This collection includes the first 22 James Bond feature films from Dr. No to Quantum of Solace and more than 130 hours of bonus features including never-before-seen content from the Bond archives, and more.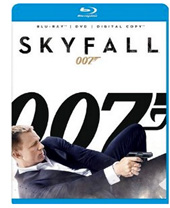 The box set also includes an open slot for the SkyFall disc.
Click here to order yours, this offer is available from now through February 16.
United Kingdom
In the UK, the Bond 50 box set is available for £83 and SkyFall on Blu-Ray will be released on February 18th. Pre-order here.