James Bond Aston Martin DB5 for sale
06 February, 2013
One of the original James Bond Aston Martin DB5's has been put up for sale by Richard Stewart Williams Ltd in the UK. This DB5 features all the working gadgets, from the hidden telephone to the bullet screen, hidden weaponry and rotating license plates.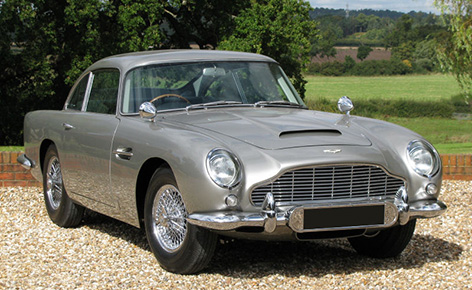 One of four DB5s made for the Bond franchise, this Aston Martin was deemed the "most famous car in the world" at the 1964 New York World's Fair. This particular car, chassis nr. DB5/2008/R was created for promotional use during the premiere of the movie Thunderball, and it has every feature that James Bond would need: revolving license plates, hubcap blades, hidden guns, a bulletproof screen, radar, a smoke machine, and more.
Bond Lifestyle reported about the sale of this exact same car in 2005 (read more here and here), when it was sold in Arizona for $2,090,000 at the annual classic car auction in Scottsdale, Arizona to a Swiss business man. The car has now been transported from Switzerland to the UK where it is offered for sale at Richard Stewart Williams.
The car is listed on DupontRegistry.com for $4,698,600 (£3,000,000).
There are only a few original Aston Martin DB5 cars with all the gadgets: one of the promotional vehicles is owned by the Louwman Museum in The Netherlands, and a screen used DB5 (seen in Goldfinger) was sold for £2.7 million at RM Auctions in 2010.
Read more on DupontRegistry.com or on the Richard Stewart Williams website.