Vintage releases The SPECTRE Trilogy
16 June, 2015
With the SPECTRE film currently being filmed for a November 2015 release, it's time to read up on the famous SPECTRE organisation. Vintage releases The SPECTRE Trilogy, featuring three original Ian Fleming novels in which James Bond has to deal with the SPECTRE organisation: Thunderball, On Her Majesty's Secret Service and You Only Live Twice.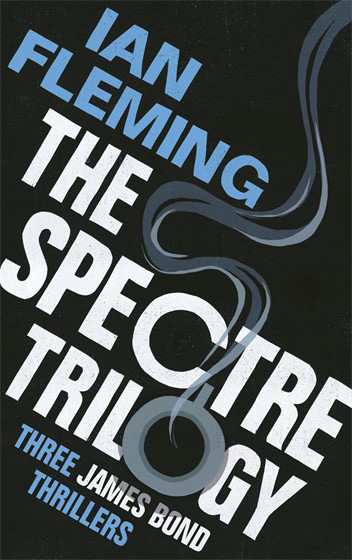 In Thunderball, SPECTRE is holding the world to ransom with two stolen nuclear weapons and it is 007's duty to find them in time to prevent a global catastrophe.
In On Her Majesty's Secret Service, Bond disrupts SPECTRE's plan to destroy Britain from the inside, but little does he know victory will bring tragic consequences.
In You Only Live Twice, grief-stricken and erratic, Bond is given one last chance to face his arch-enemy in a battle to the death.
The paperback version of The SPECTRE Trilogy will be released in October 2015, you can pre-order it now or download the Kindle version today:
Pre-order paperback on Amazon.com or download now on Kindle
Pre-order on Amazon.co.uk or download now on Kindle (UK)
The same three novels were previously published in The Blofeld Trilogy (used and new paperbacks still available on Amazon.com or Amazon.co.uk).