More SPECTRE artwork revealed
10 September, 2015
Three new SPECTRE artwork images have been released in addition to the recent SPECTRE poster and standee.
The latest artwork shows once again James Bond (Daniel Craig) and Bond Girl Madeleine Swann (Léa Seydoux), but now Bond wears a dark suit (instead of the white dinner jacket) and he holds a Walther PPK without silencer.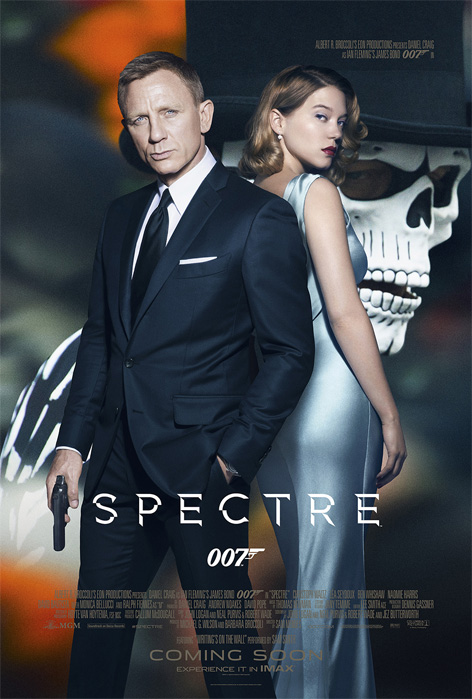 The background shows Bond's Mexico Day Of The Dead Festival skeleton outift more clearly and on a more colourful background.
Madeleine Swann wears the Ghost Salma dress we saw earlier in the other SPECTRE poster, trailer and stills, which in the film will be Dusty Green, but in the poster the color looks more like Sky Light blue. This dress is available at JohnLewis.co.uk or on Ghost.co.uk.
Another new landscape banner shows a colourful 007 logo with James Bond and Madeleine Swann on a white background.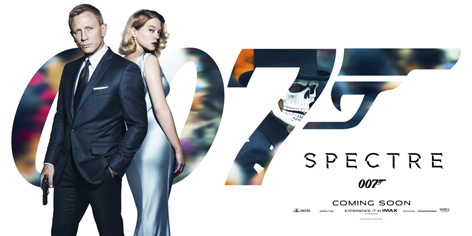 Finally, a banner fautures the image of Bond in Day Of The Dead Festival disguise in Mexico.

See the earlier released SPECTRE posters and standee here and the teaser poster here.