Spoke Art Gallery limited edition prints
08 May, 2012
Spoke Art Gallery in San Francisco collaborated with the historic Castro Theatre in San Francisco to celebrate the James Bond 50th Anniversary with a series of film screenings and an exclusive limited edition print release.
Though the screenings have passed, the prints are now available to the general public through the Spoke Art Gallery online store.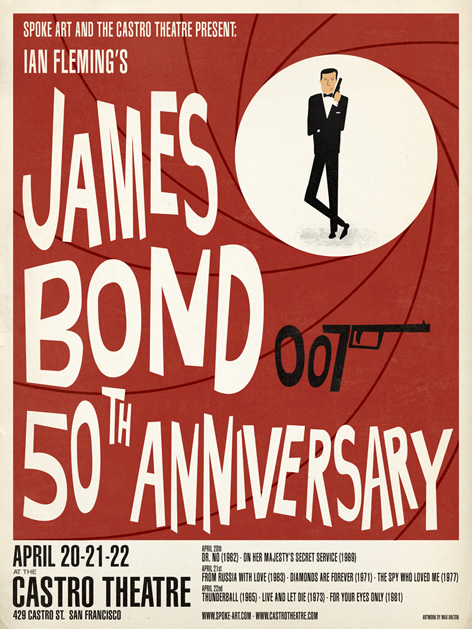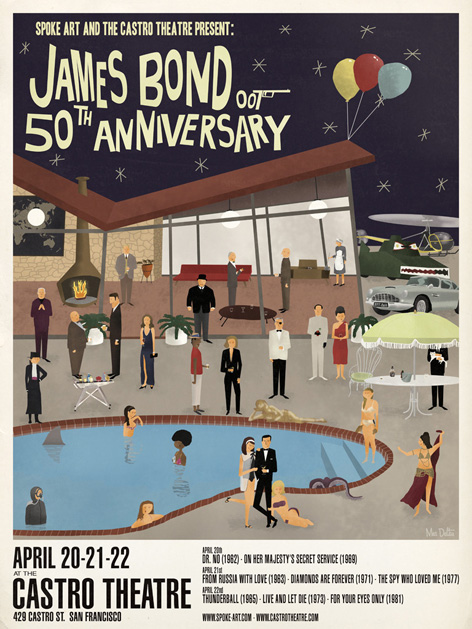 Visit store.spoke-art.com/collections/the-castro-theatre-series for more info and the online shop.