Is Daniel Craig picking up his Lotus Evora with Bond licence plates?
01 April, 2015
Lotus posted some intriguing images of someone who looks a lot like Daniel Craig picking up a Lotus Evora 400. The caption reads "Guess who came to Lotus to collect his new Evora 400?".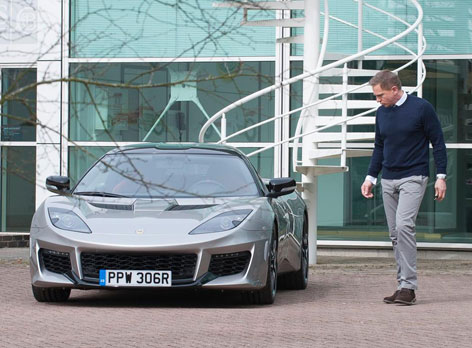 Could this be true, Bond in a Lotus again? A grey Evora 400 with nice red interior? The car in the image has the same license plate as the Lotus Esprit in The Spy Who Loved Me.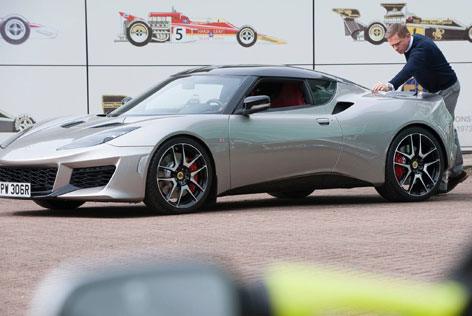 Inspecting the Lotus Evora
The Evora 400 is the latest Lotus flagship supercar, read more about the car on the Lotus website.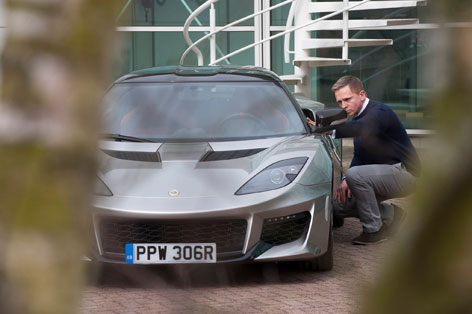 On closer inspection the man in the photos doesn't seem to be Daniel Craig, but a look-a-like.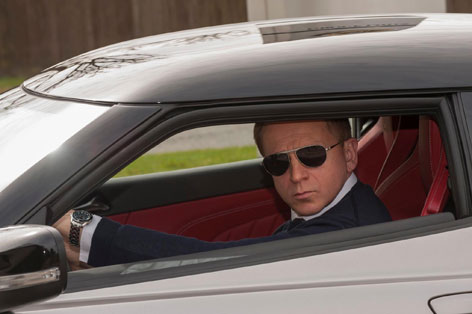 He does look very much like Craig though and he is dressed very similar to Daniel Craig in his recent appearances, especially at the SPECTRE press announcement last December, with a blue sweater, dress shirt with cufflinks, brown chukka boots, and Tom Ford sunglasses. And isn't Daniel Craig filming SPECTRE in Mexico at the moment?
But wait... isn't today April 1st?