More SPECTRE stills and Mexico filming
29 March, 2015
After the first teaser trailer, which left everyone craving to see more of SPECTRE, some more official images of the film were released.
One image shows Daniel Craig as James Bond at the funeral scene in Rome.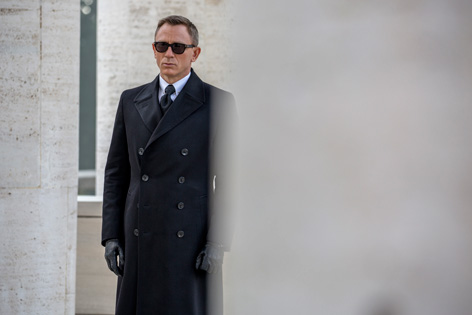 From the same set in Rome we get an image of the beautiful Monica Bellucci with clapperboard, a scene filmed on 19 February.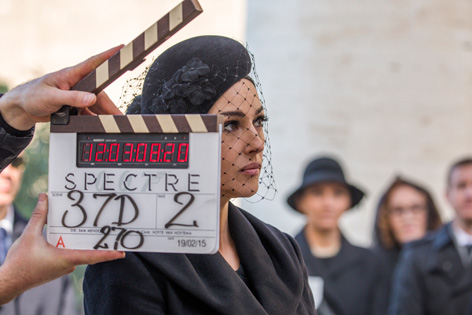 The most mysterious image shows a silhouette of the film's villain (and maybe the head of SPECTRE) Franz Oberhauser, played by Christoph Waltz, heading an illuminati-style meeting in a grand hall.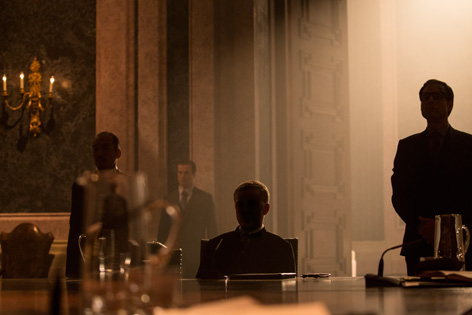 Mexico filming
Meanwhile filming the opening sequence of the film continues in Mexico. [the following contains possible spoilers]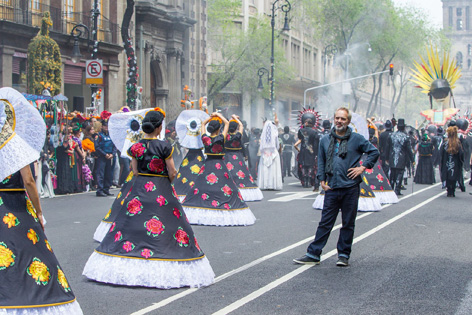 Sam Mendes on the streets in Mexico while filming the opening sequence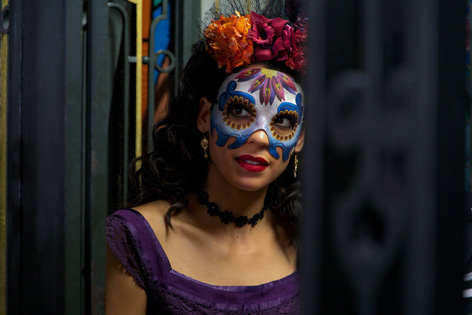 Thousands of extras recreate the parade on the Day of the Dead festival, where James Bond meets Estrella (played by Stephanie Sigman) before chasing a assassin Marco Sciarra (played by Alessandro Cremona) through the crowded parade, while some kind of large explosion takes place.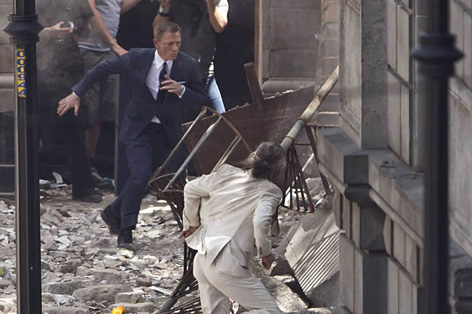 James Bond chases Sciarra (in white)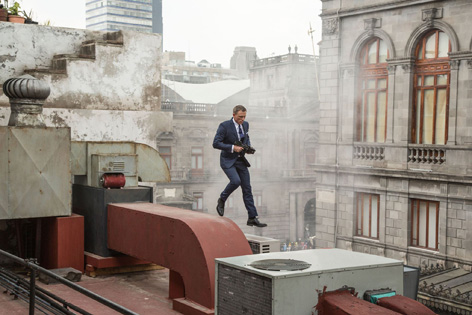 Bond, impeccibly dressed in a blue Tom Ford suit and black (Crockett & Jones?) shoes, can be spotted holding an automatic rifle with foldig stock.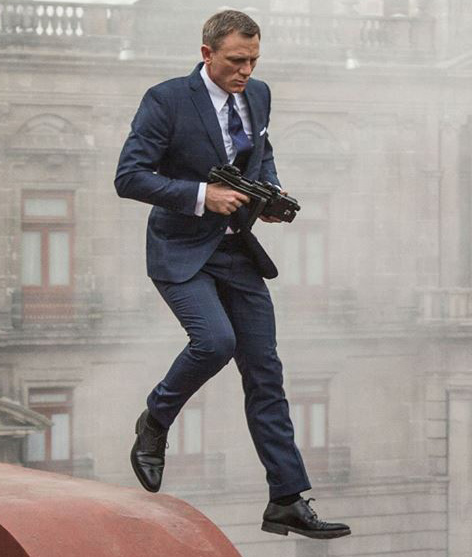 A fight between Bond and Sciarra in a green MBB Bo105 helicopter was filmed, using a stunt double for Daniel Craig. (The same type of helicopter was also used in the pre-title sequence for A View To A Kill - thanks to Robert Scheidemann for the tip.)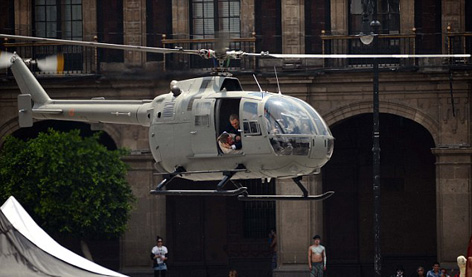 A possible scenario is that Sciarra will be killed in the scene and the funeral scene in Rome could be that of Sciarra, attended by his wife (?) Lucia Sciarra, played by Monica Bellucci.
For more details about some of the clothes, weapons and locations in Rome, check out the Guide to SPECTRE (spoiler warning).
SPECTRE 
© 
2015 Metro-Goldwyn-Mayer Studios Inc., Danjaq, LLC and Columbia Pictures Industries, Inc.