Christoph Waltz on British GQ cover
08 April, 2015
Actor Christoph Waltz will feature on the May cover of British GQ magazine. The austrian actor who won two Oscars, has been cast as Franz Oberhauser in the movie SPECTRE, which will be released in November 2015. In the GQ interview Waltz denies that he will be playing Blofeld in SPECTRE.
GQ calls the austrian actor "The Coolest Bond Villain Ever - yes, Christoph Waltz, we expect you to talk!".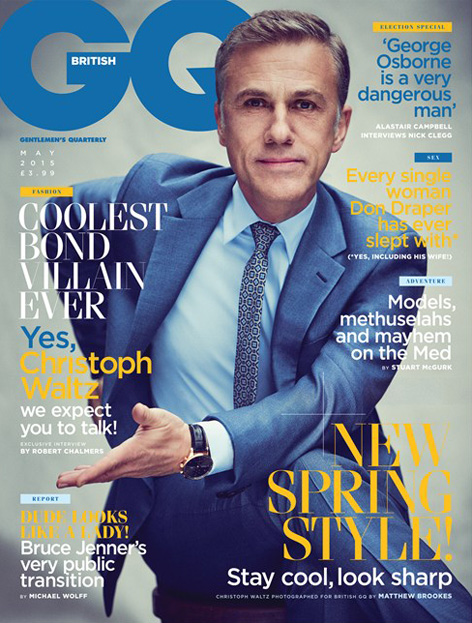 Christoph Waltz wears all Prada clothes and an IWC Portuguese Chronograph Automatic watch with red gold case and black leather strap on the coverphoto.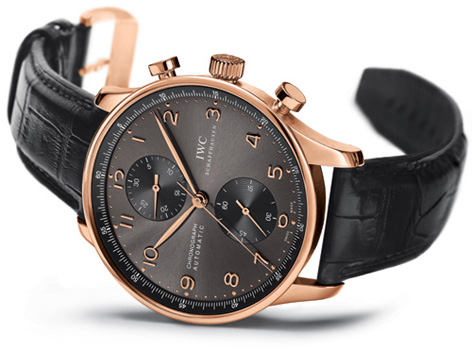 It is not yet know if Waltz will also wear Prada or IWC in the SPECTRE movie.
Christoph Waltz mentions in the new issue of British GQ that he hesitated to do a Bond film: "I did, yes. I always hesitate... You ask yourself, hang on: what James Bond are we talking about? The thing about Spectre is that it is not the work of hack writers. It does not have a hack director. The actors are not hams. The action sequences in Mexico are extravagant to say the least. The scenes in Austria are traditional Bond action in the snow. These films with Daniel Craig have shifted the tone. They don't depend on a set formula that forces actors simply to go through the motions."
Waltz is denying that he is playing the classic Bond villain Blofeld: "That is absolutely untrue. That rumour started on the Internet, and the Internet is a pest. The name of my character is Franz Oberhauser." Indeed that is the name of the character but many Bond fans believe that Oberhauser will indeed be Blofeld, although we will have to wait until we see the movie to find out the truth.
British GQ is available in stores from Thursday, April 9th 2015, or you can order British GQ on your iPhone / iPad.
Thanks to Daniel for the alert