Get Bond With A Little Help From Your Friends
28 January, 2013
One of the things about James Bond is he is careful. Careful about what he eats, drinks, smokes, and also about the people he befriends. So should you be.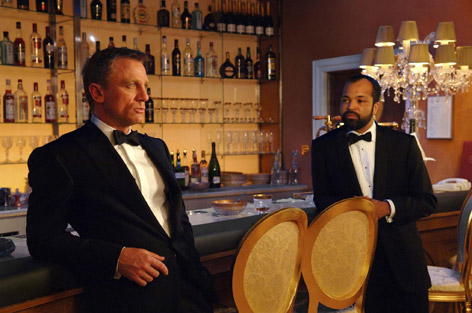 There's more to a Bond Lifestyle than dressing the part and collecting action figures. There is the actual life in the lifestyle, and a big part of one's life are those with whom one associates. Allies. pals, buddies. Both male and female created he them.
Selectivity in friends is even more important than selectivity in wines.
So take a look at your list of "friends." Do they measure up to Bond requirements? Creative, resourceful, with leadership ability, useful and entertaining? If not, here is a simple suggestion. Dump them as politely and as quickly as possible.
Now that might sound exploitative, cruel, nasty, self-serving. Okay, and your point? We are talking about James Bond, not Barney the purple dinosaur.
Selectivity in friends is even more important than selectivity in wines.
Your time is valuable, you only get twenty three hours and fifty six minutes in a day. Why spend that time with the useless and unworthy?
In You Only Live Twice (book) Bond buddies up with Dikko Henderson, who not only is a great drinking buddy, but knows the ins and outs of the Japanese scene in which Bond finds himself. You want friends like Dikko. Fun and with inside knowledge of the situations in which you may find yourself.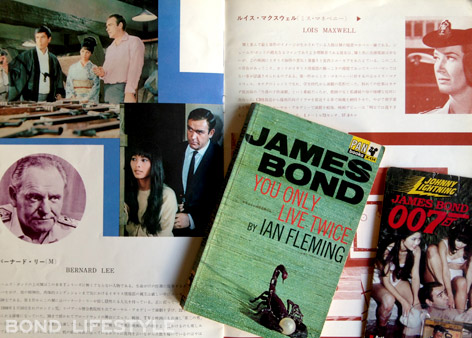 Bond then befriends Tiger Tanaka, shrewd, head of Japanese Intelligence, and again an entertaining cultured man. So make sure you put a Tiger Tanaka type in your friendship tank.
Now sometimes, interesting friends can put you in interesting situations. In OHMSS, Bond is befriended by Marc Ange Draco. Cultured, and the head of the Union Corse. Your author has a friend that was once head of the New York equivalent, and besides a lot of interesting adventures, I had the pleasure of being under FBI surveillance for a time. So sometimes, having Bond type friends can have its more challenging side. (Come to think of it, Bond was quite often under surveillance too).
Have the right friends in your career also. You want a Felix Leiter, not a Felix the Cat. The right friends in your line can be of significant use if you are looking for a new job, or a better one.
So, it's time to be more selective about your associates. Keep those that measure up, and say sayonara to those who don't only really live once.
© 2013 W. Adam Mandelbaum Esq. - justiceneversleeps.net
Author of The Born Again Bachelor's Bible - Great tips for divorced or divorcing men
Member Association For Intelligence Officers
Former operative at NSA
Present New York Attorney
Photo Casino Royale © Columbia Pictures, Danjaq, LLC
Photo You Only Live Twice novel © Bond Lifestyle
All copyrights for products, logos, images etc are held by their respective owners. Bond Lifestyle is not responsible for these articles, please take any queries up with the author.
---