Pussy Galore's helicopter from Goldfinger for sale
05 July, 2012
Here is your chance to own a piece of aviation and film history. FlyQ Helicopters offers for sale the only Hiller UH-12 E4 helicopter in the UK, and this is just not any helicopter.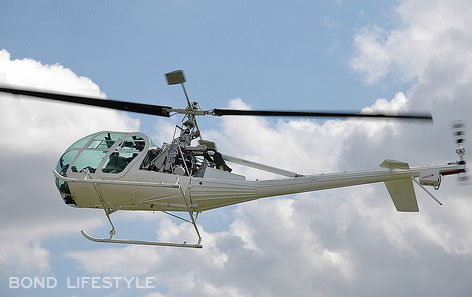 Apart from being of interest to helicopter pilots who want to fly in something different, it will also appeal to film collectors. Elizabeth Taylor and Richard Burton sat in it for the film VIP, and probably of more significance is that it was the helicopter that Honor Blackman (as Pussy Galore) was filmed in for the 1964 James Bond movie Goldfinger, where the villain and his Atomic Bomb are flown to Fort Knox by a female pilot. This helicopter was manufactured by Hiller Aircraft Company in California in 1960. It has recently been completely restored and is a fully functioning, flying certified helicopter. In 2010, this helicopter
If you are interested in this helicopter, or would like to know more, visit fly-q.co.uk.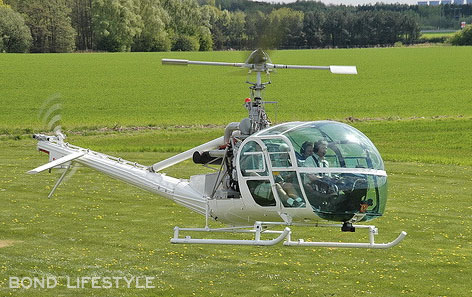 Photos © FlyQ Helicopters