Harrods launches Ocean Royale and Quantum Fragrance with 007 playing cards
27 June, 2014
Harrods launched new limited edition 50ml versions of the Ocean Royale and Quantum fragrances with a free set of 007 playing cards. The fragrances are now available online for a promotional price of £16,75 (in stead of £25) at Harrods.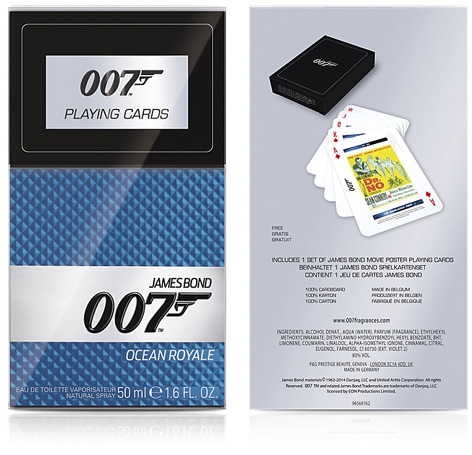 A fresh and discreetly exotic fragrance inspiring Bond's sense of adventure in every man. The fresh ingredients found in Ocean Royale add an adventurous twist to the Bond portfolio. The sea-breeze accord carries us to far away destinations, and the top notes of lime, aniseed and bergamot create an energising essence as stimulating as crisp sea-water.
Buy Ocean Royale 50ml + 007 Playing Cards £16,75 (UK delivery only)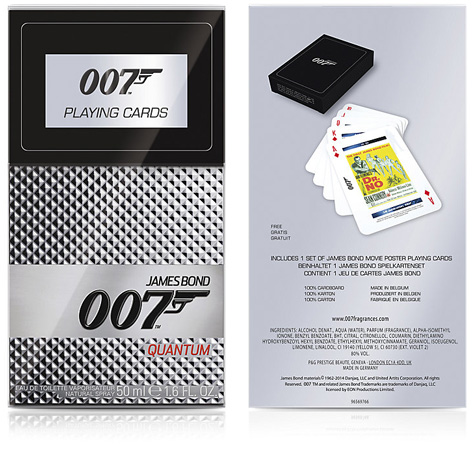 Quantum, the third instalment to the dangerously sophisticated James Bond 007 fragrance line, comprises a truly masculine and invigorating array of ingredients, combined to bring to life Bond's sense of cool under pressure.
Buy Quantum 50ml + 007 Playing Cards, £16,75 (UK delivery only)