New 007 Fragrance now available: Quantum
14 August, 2013
The latest instalment to the dangerously sophisticated James Bond 007 fragrance line is called "Quantum" and is now available at Harrods.com.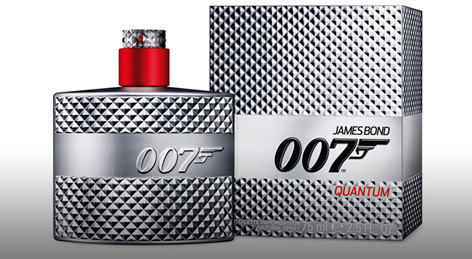 The fragrance "comprises a truly masculine and invigorating array of ingredients that bring to life Bond's sense of cool under pressure. Find experience and reassurance in the top notes with Bond's controlled confidence in the base notes - an invincible combination when the stakes are high."
Quantum is the latest version of this collector's item fragrance, after the James Bond 007 (Black and Gold edition) and Ocean Royale (released earlier this year). Read more about all the fragrances here.