Eon Productions statement on SPECTRE leaks
14 December, 2014
The Bond production company Eon Productions released a statement on the recent Sony leaks, which include a draft for the SPECTRE screenplay. The statement reads as follows:
EON PRODUCTIONS, the producers of the James Bond films, learned this morning that an early version of the screenplay for the new Bond film SPECTRE is amongst the material stolen and illegally made public by hackers who infiltrated the Sony Pictures Entertainment computer system.

Eon Productions is concerned that third parties who have received the stolen screenplay may seek to publish it or its contents. The screenplay for SPECTRE is the confidential information of Metro-Goldwyn-Mayer Studios and Danjaq, LLC, and is protected by the laws of copyright in the United Kingdom and around the world. It may not (in whole or in part) be published, reproduced, disseminated or otherwise utilised by anyone who obtains a copy of it. Metro-Goldwyn-Mayer Studios and Danjaq LLC will take all necessary steps to protect their rights against the persons who stole the screenplay, and against anyone who makes infringing uses of it or attempts to take commercial advantage of confidential property it knows to be stolen.
Filming for SPECTRE began last week after the title and cast were unveiled in London. A new Aston Martin was presented at the press event, but no details were given about the plot for the film.
On November 24 2014 hackers disabled the computer network at Sony Pictures and stole data including emails, files, salary and Social Security numbers for thousands of Sony employees, including celebrities, plus aliases used by celebrities.
Sony spokesman Robert Lawson has denied reports that the cyber attack had forced the studio to stop production. "Productions are still moving forward," Lawson told the Reuters news agency.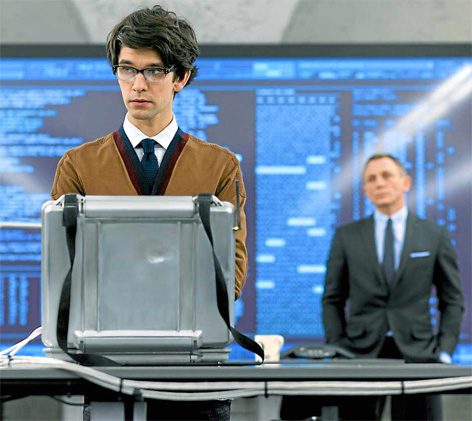 "Oh shit. He hacked us." - Q in SkyFall